Ottawa's design community is expanding rapidly with talented and inspiring specialists. Still, you need to ensure your choice really is the right one. That means calling references and checking Better Business Bureau ratings. You can also look at online reviews if you think the reviews are objective.
Designers


Design First Interiors
Friedemann Weinhardt
Jennifer McGahan Interiors
Jennifer McGahan
Laura Boisvert Design
Laura Boisvert
Linda Nolan Interiors
Linda Nolan Leeming
Luxurious Living Studio Inc.
Suzanne Martin
Moneca Kaiser Design Build
Moneca Kaiser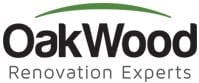 OakWood Renovation Experts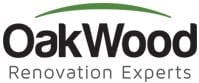 Sheridan Interiors, Kitchens + Baths
Anne-Marie Brunet
Southam Design Inc.
Penny Southam
Studio 853 Design
Chantale Charette
Tanya Collins Interior Design
Tanya Collins
Ulya Jensen Interiors
Ulya Jensen
Veronica Martin Design Studio
Veronica Martin
West of Main
Justin Thomason
Suppliers
Astro Design Centre
Janik Lemery
Deslaurier Custom Cabinets
Bob Gould, Sales Manager
Kitchencraft Ottawa
Saverio (Sam) Marrello