Recent examples of apron sinks popping up in both new home and renovation projects prompted a look at other recent projects for a trend. And, wouldn't you know it, apron sinks — also referred to as farmhouse sinks — are everywhere.
Why are they popular right now?
Ottawa designer Anna Riopelle points to HGTV and popular shows like Fixer Upper with Chip and Joanna Gaines, where the comfortable style that encourages the use of features such as apron sinks in kitchens and shiplap on walls is big.
"I think it's people's desire for charm," she says. Yes, we like our contemporary spaces, but we also like to temper them with traditional touches, creating a more transitional design. "That's where the barnboard and the shiplap and all of those things come into play."
An apron sink stands out because of its exposed front-facing side. Usually a large single basin, it's also sometimes found as a double bowl and styles can range from more traditional thick, rounded edges to crisper, thin stainless-steel ones that blend better in a contemporary space.
The most recent example of an apron sink in Ottawa showed up at the just-opened model home by Cardel Homes at Creekside in Richmond.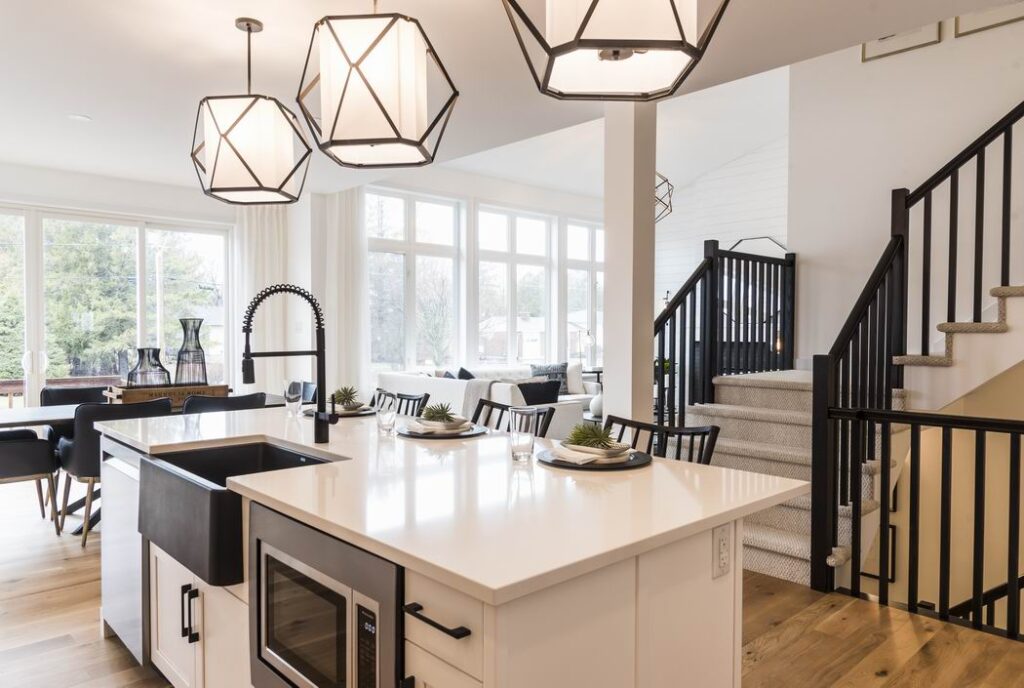 Bold in matte black, in keeping with the home's black-and-white theme, the 30-inch Blanco Icon sink adds drama to the white island in the open-concept Nichols model.
Here are nine other examples of apron sinks found recently in Ottawa-area homes. Which is your favourite?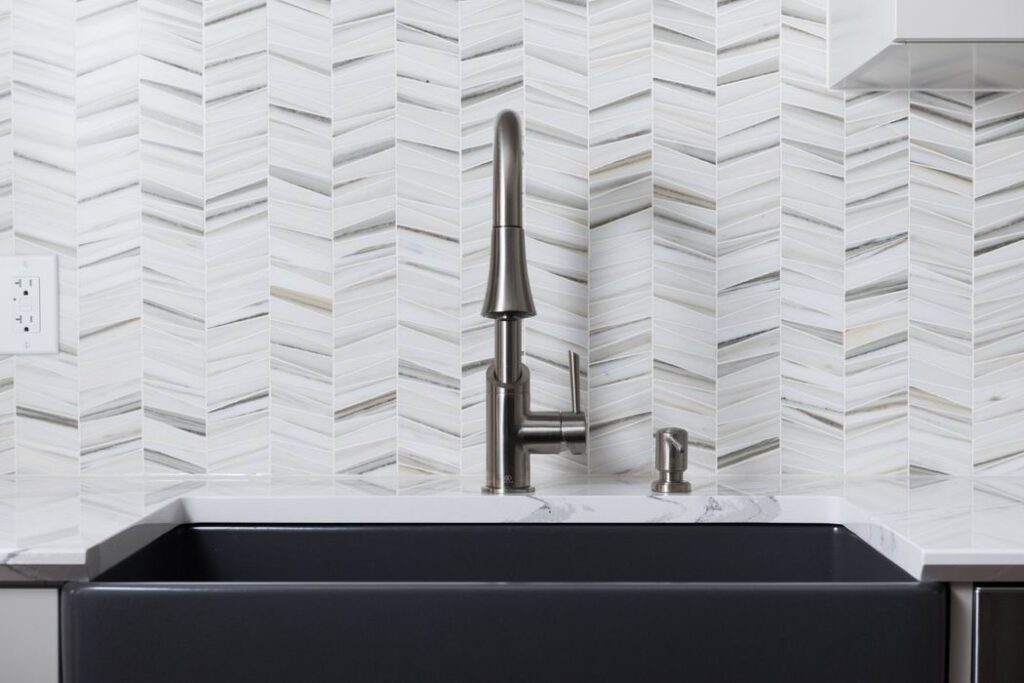 OakWood also went dark for the sink in this kitchen, which was a finalist in last fall's Housing Design Awards put on by the Greater Ottawa Home Builders' Association. Using a colour scheme of greys and watery blues, the room features white perimeter cabinets and barnboard accents to add warmth.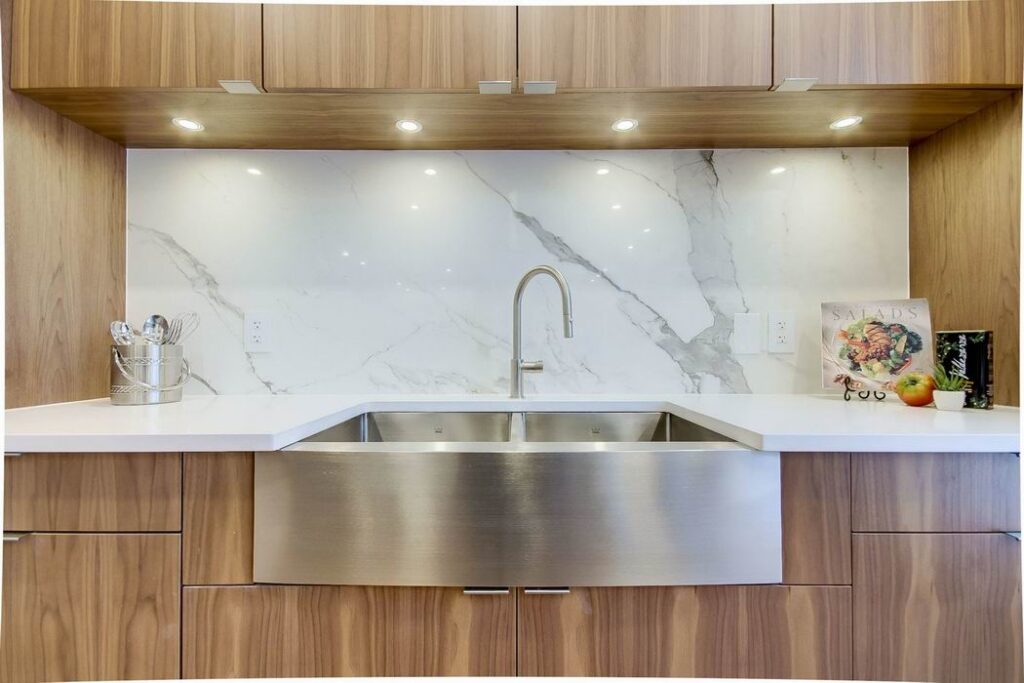 In this award-winning kitchen by Neoteric Developments, a modern stainless-steel apron sink is balanced by teak-toned walnut flat slab cabinetry topped by marble-esque quartz counters.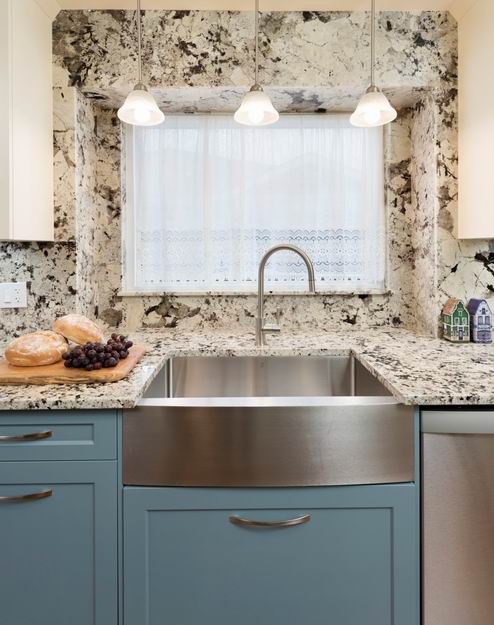 Laurysen Kitchens also opted for a stainless-steel apron sink in this lively renovated space. An old U-shaped and inefficient kitchen was updated, with the sink now centred under the window and paired with an extra-deep drawer for storage. The project won an award at last year's Ottawa NKBA awards.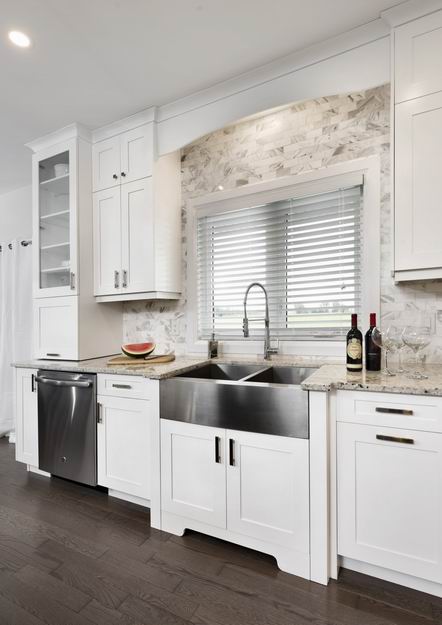 Often the front of an apron sink extends beyond the cabinetry, but this is an example of one that's flush. The project, another by Laurysen, is also a double sink with the stainless steel used to add emphasis and create a focal point.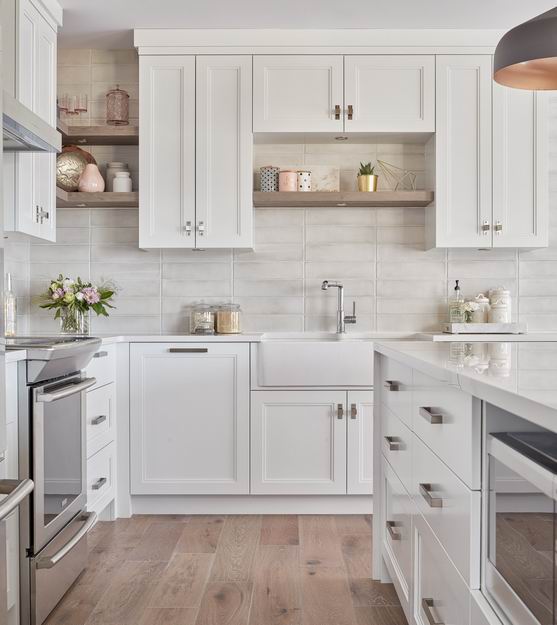 But not everyone wants the sink to be a focal point. This award-winning kitchen by Astro Design Centre uses a white sink set in white cabinetry for a more blended look that lets other elements in the room catch your eye.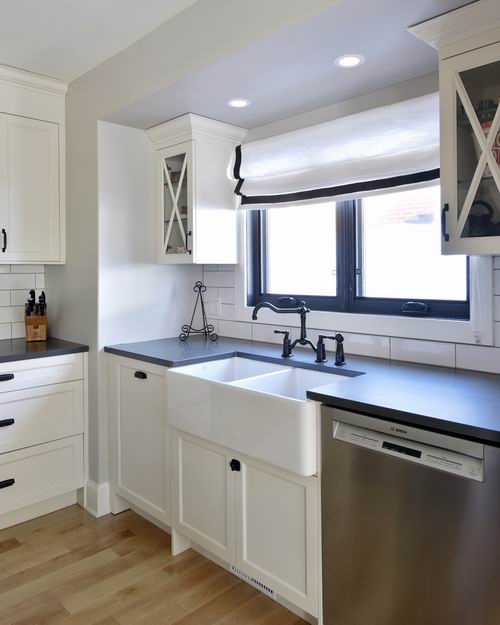 Amsted Design-Build and Deslaurier Custom Cabinets also went white in this transitional renovation, which blends modern touches with the comfort of a country kitchen. The double porcelain sink, used with white perimeter cabinets, allows the more colourful island (not shown) to be the centrepiece of the room. The project is a finalist in this month's National Awards for Housing Excellence put on by the Canadian Home Builders' Association.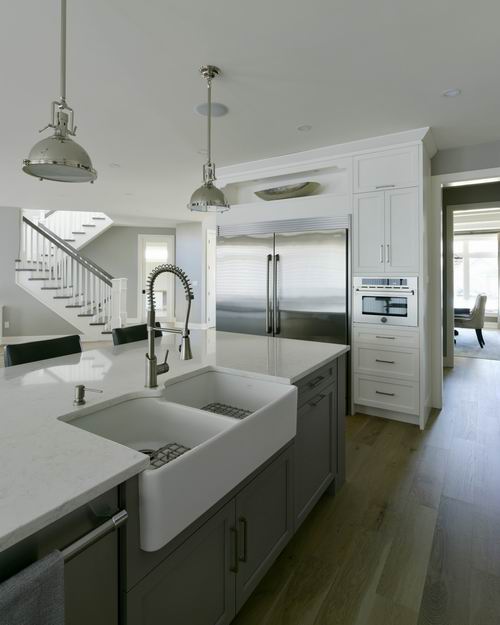 In keeping with the farmhouse rustic style of this kitchen, Deslaurier used a double bowl apron sink and quartz counters atop warm grey cabinets in the island to create timeless elegance. The project was a finalist in last fall's Housing Design Awards.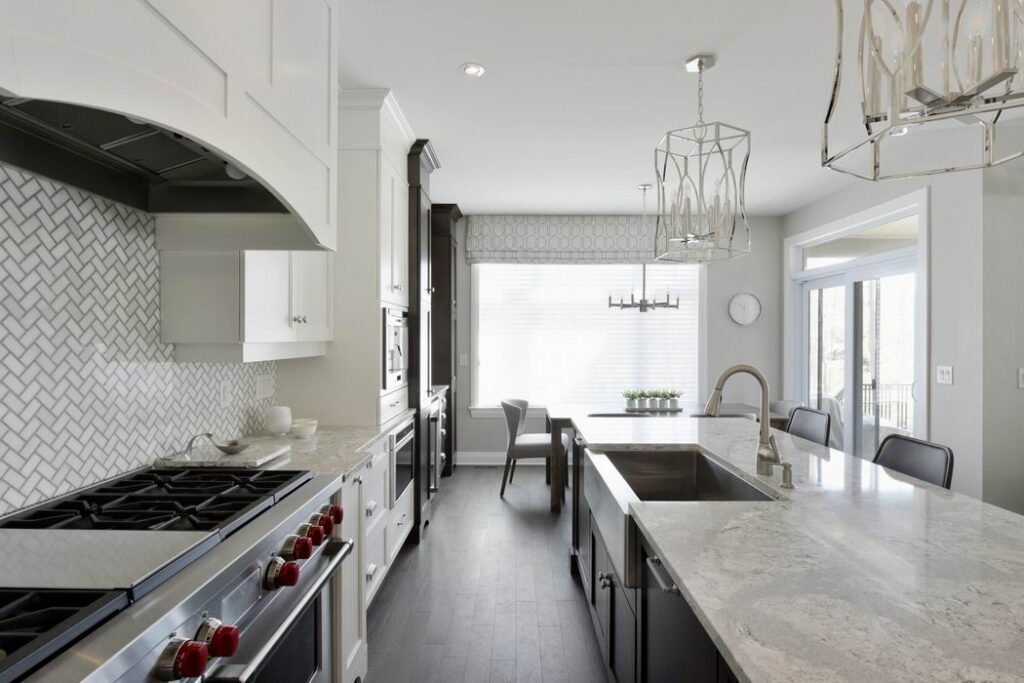 Sometimes you want a kitchen's functional elements to stand out and sometimes you don't. This award-winning project by Uniform Urban Developments and Deslaurier features both. The apron sink, for instance, is one of the stainless-steel accents they wanted to draw attention to, while the dishwasher beside it was not and is therefore integrated, meaning it's hidden behind a cabinet panel.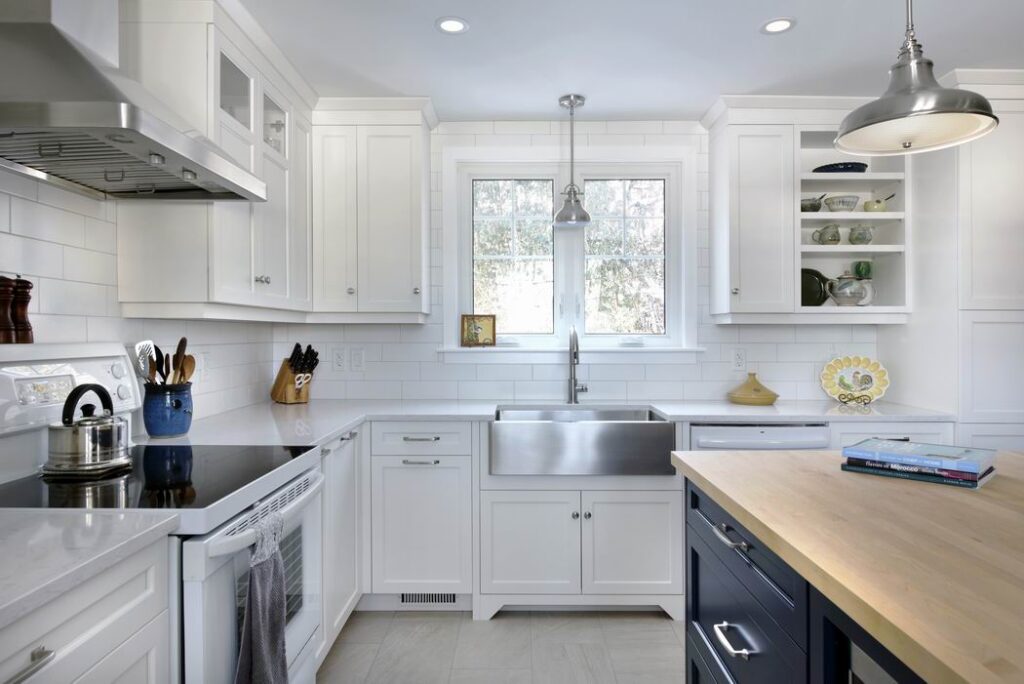 And Amsted opted for the stainless-steel approach set against clean, white cabinets for a sink that adds visual interest to this kitchen renovation.
Related
Award-winning kitchens and bathrooms
Get regular updates on our latest articles