Is staging worth it if you're thinking of selling your home soon? You bet! It's a service that can help you sell your home quickly and for top dollar.
I've had the pleasure of staging hundreds of client homes over the last 15 years. I love the creative challenge of taking a home that has been loved and lived in, and transforming it into a warm, welcoming, stylish home that potential buyers will want to purchase.
How do buyers see your home?
Buyers see what is shown to them and, as a result, staging is very psychological — with it we show buyers what we want them to see.
Most people have difficulty envisioning what a room will look like painted a new colour or with their furniture in it, even though they will tour a home looking to see where and how they would change things and place their furniture to make it "theirs".
By staging, we de-personalize and declutter a home so buyers can get a feel for the space and how they will live there.
The 3 most important words
Less is more: Decluttering is a task that takes time and patience as you go through your "things." Many memories and emotions will surface as you work your way through the boxes and bins. I suggest you break down your decluttering into three piles:
Keep
Donate
Yard sale or pass on to family members
Curb appeal — a minute or less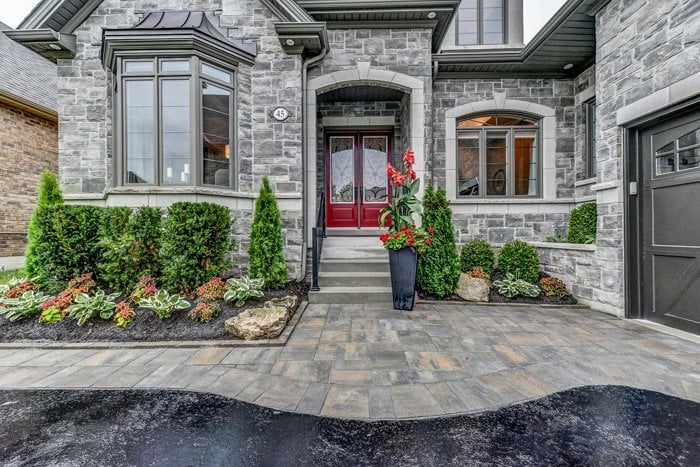 Curb appeal is so important! Buyers will develop an opinion of a home within the first 60 seconds. As they arrive to see your home, they are already beginning to form their impression walking up to your porch.
So, make sure the impression is a positive one! Is your home's curb appeal warm and welcoming to potential buyers?
Fresh eyes
By bringing in a professional to stage your home, you're letting them look at your home with fresh eyes. They can bring in design trends without major cost to you and style your home to appeal to the broadest buying audience. (I typically stage a home for women because I want to get that emotional reaction from them as they tour the home.)
The goal should be to have a "wow" in every room while giving your home an updated and modern look. A good example is angling furniture — just changing the angle of a couch can really bring new life and energy to a room.
Accentuate the positive
It's also important to accentuate your home's positive features with furniture and accessory placement being key. There are so many unique features that a home can have — a large picture window, built-in shelves, a fireplace or unique wall treatment. Showcase them to potential buyers!
Traffic patterns are also important — buyers must be able to view all areas of the home in a carefree manner with no barriers.
Top 10 tips to help you stage your home
Here are some quick, low-cost or no-cost things you can do to make a big impact in how potential buyers see your home:
Ensure the front door is in good shape (remember, first impressions are key!). If your door is not in good shape, re-paint and/or purchase new door hardware. Is the mailbox and lighting in good condition? Make sure the grass is cut and the garden is weeded.
Fix anything in and around the home that needs it. Replace anything that is broken and paint anything that looks worn. Finish that project you started. These may seem like small issues but buyers do notice.
Edit and declutter. This is a big part of getting your home ready and it's a job that can be overwhelming. Work on one room at a time. Look at each room, assessing how much furniture is in it. Is it too crowded? Is the furniture in the right place so that the room looks as spacious as possible? Try moving around furniture; you'll be amazed at how the size of the room can visually change.
Remove all personal photos, trinkets, collections and anything that is of value such as jewelry or personal papers.
Potential buyers do look inside cupboards and closets to see how much space there is. If they are cluttered, remove some items.
Plants take up a lot of visual space. Remove them to open up the space.
Lift all mats and small area rugs, although feel free to leave a small mat at the front door for rainy weather. Potential buyers want to see that the floors are in good condition.
Remove everything from kitchen and bathroom counters as well as any garbage cans left out in the open.
Ensure all light bulbs are working both inside and out and that all the bulbs match in colour for each light fixture.
Make sure windows are clean inside and out. Let the light shine in the house.
Staging 101 is all about creating a welcoming, spacious environment that appeals to a variety of potential buyers so that you can have direct impact on the sale of your home.
Happy staging!
Related