With the beautiful, warmer weather comes the opportunity for lots of outside entertaining — and that means outdoor decorating! I don't know about you, but after two long years of COVID, enjoying time with family and friends outside is a priority for me this summer.
I love having friends and family over, as I am sure you do. With that in mind, I've curated some wonderful ideas to help create your own outdoor space and offer you entertaining inspiration.
I believe small touches make a difference — even outside. Why not try something new and enjoy your time in your outdoor space even more.
Getting your outdoor room ready
One of the biggest trends we've seen in spring and summer over the last few years is the creation of the outdoor room. It doesn't matter how large or small your space is, you can create an inviting place to enjoy.
The premise of this trend is to bring the indoors outside. That means outdoor couches, loveseats, chairs, tables, even lights and lanterns. Specially treated outdoor cushions and rugs complete the look.
Create a conversation area in your backyard, whether on the deck or patio. Just like when you decorate your inside space, be sure to bring out your personality in your outdoor area.
Once you pull together your outdoor room, your family and friends will enjoy time spent there. Here are a few examples to inspire you: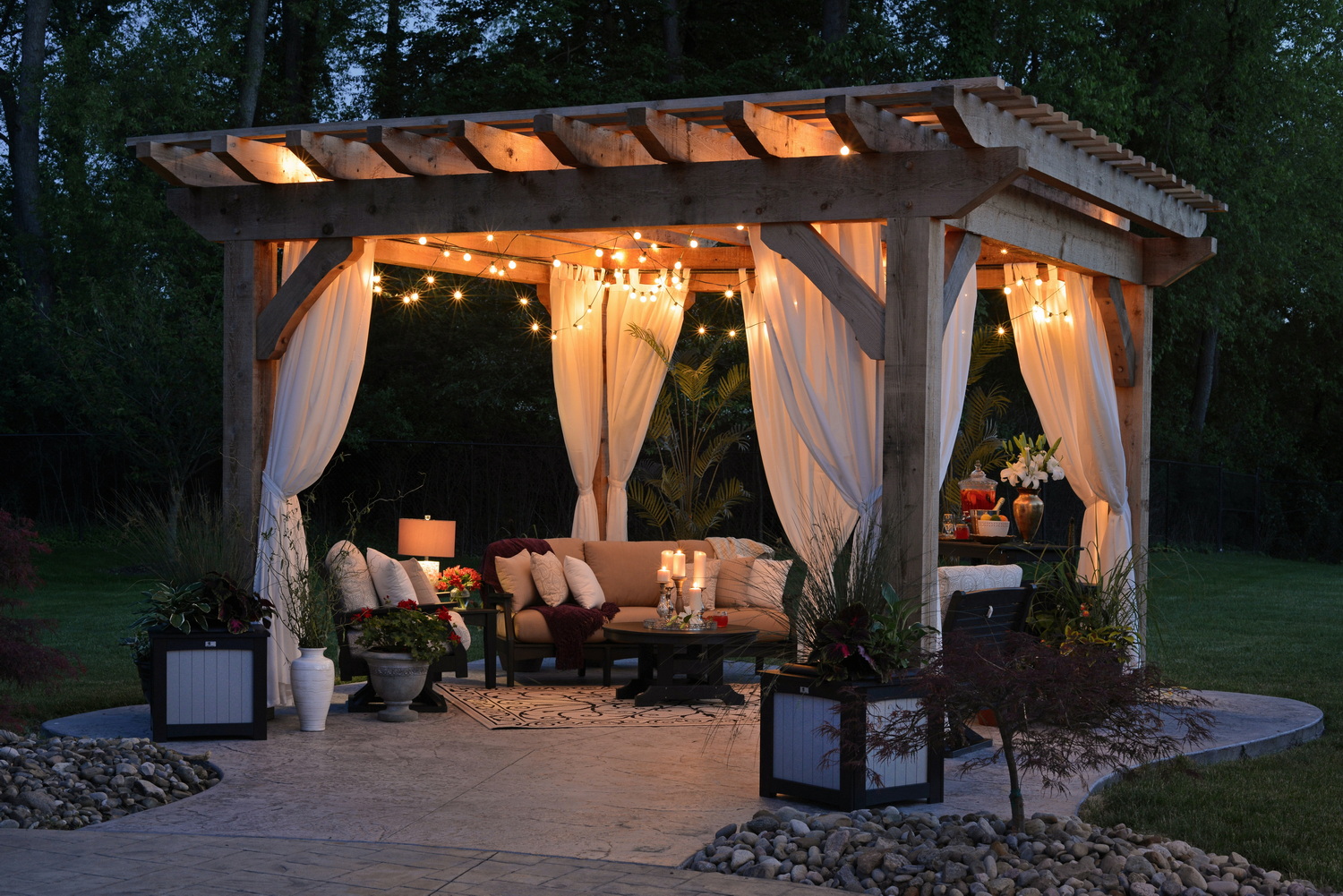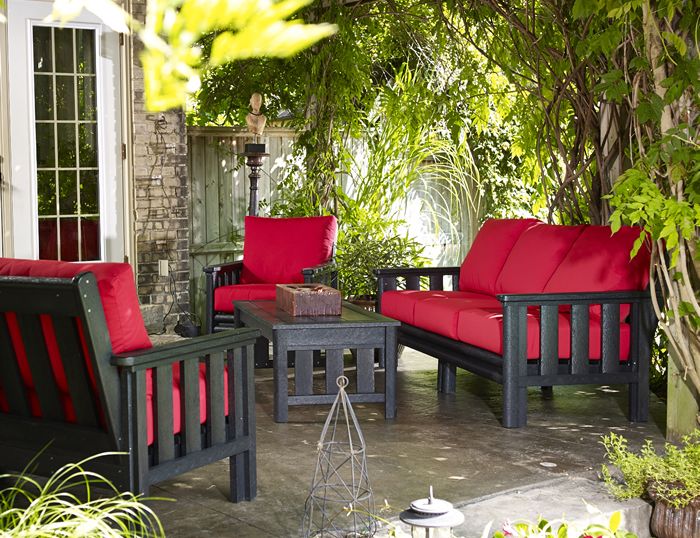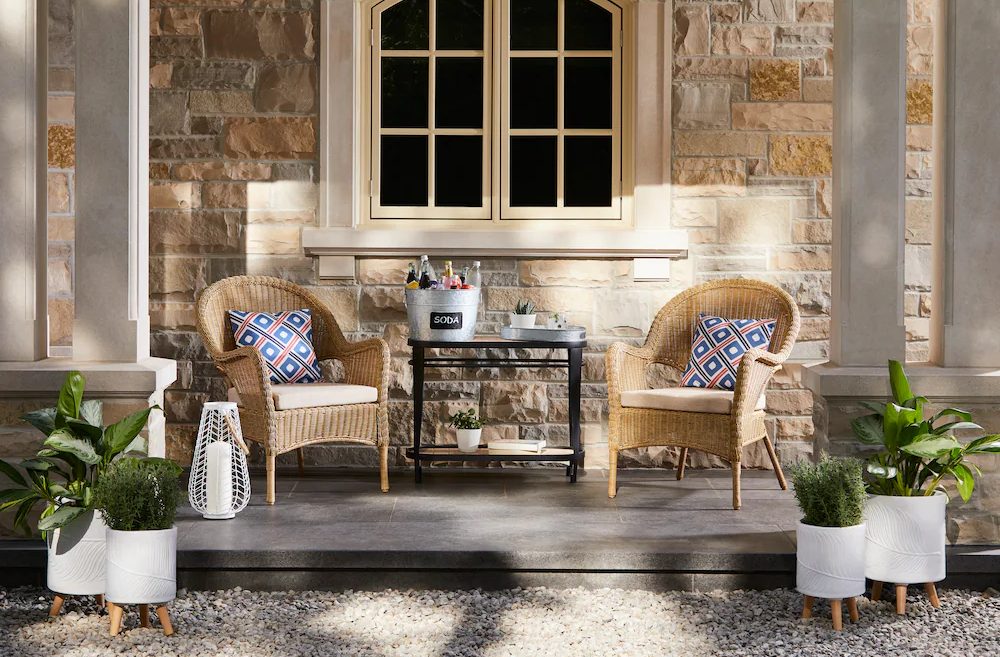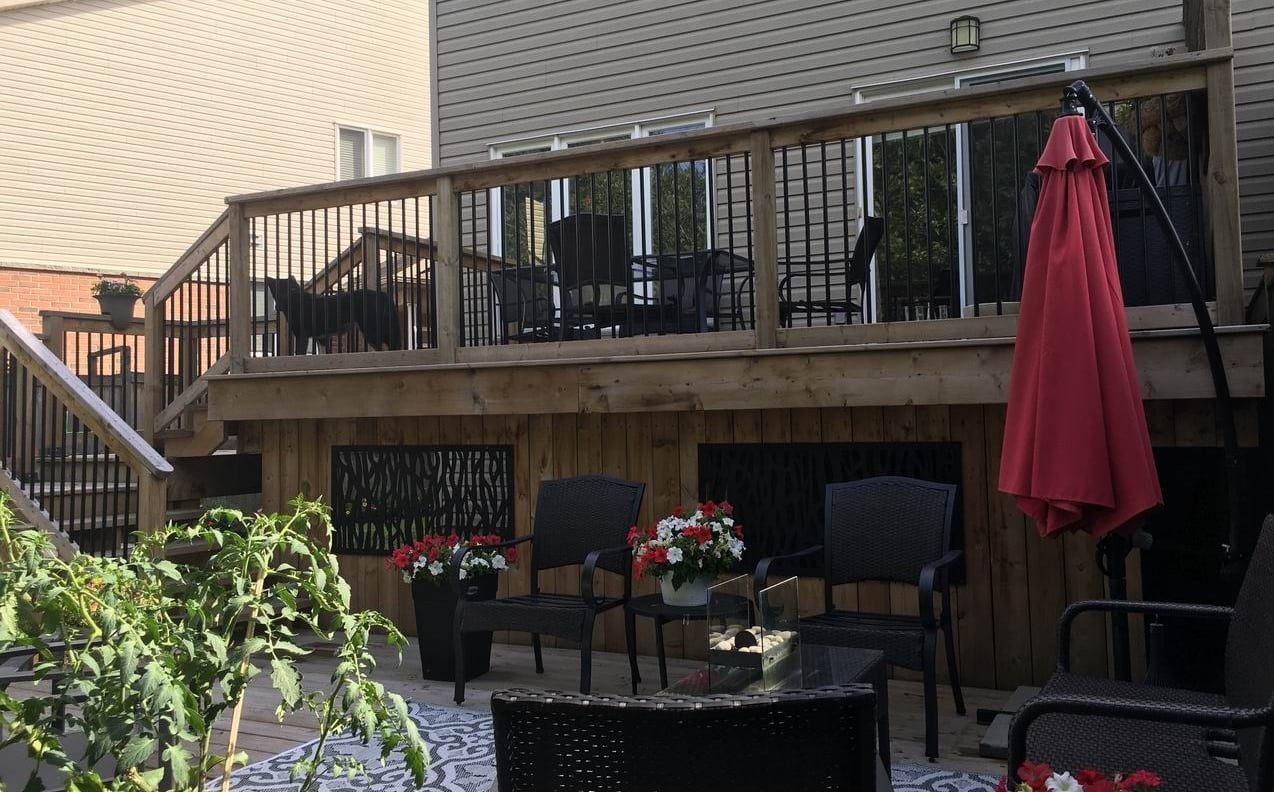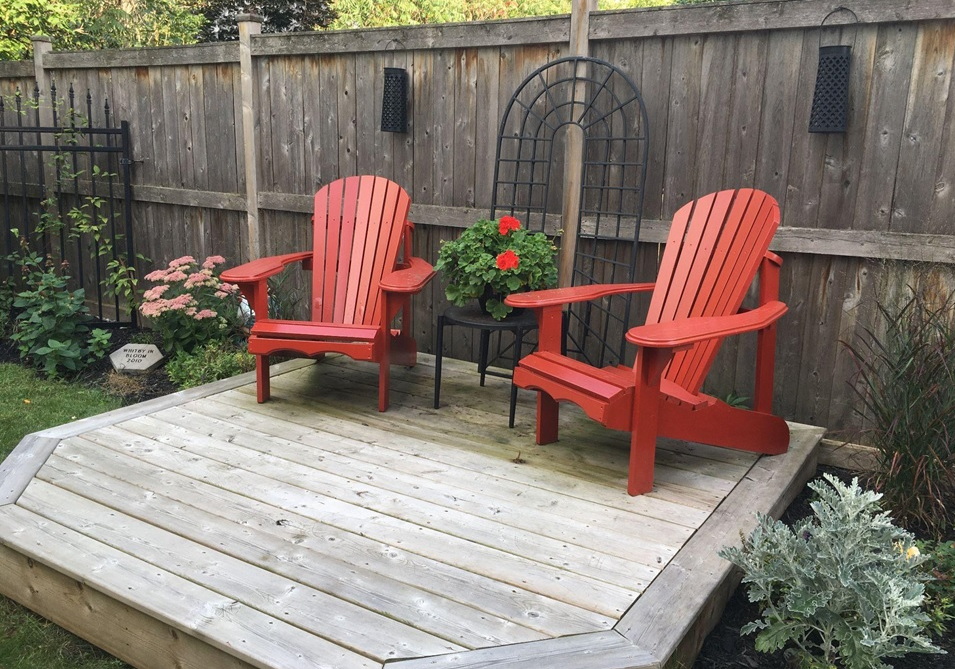 Plants add that special touch
Once you have your outdoor room organized, don't forget to add plants to really create a special space. Houseplants or annuals in various containers such as baskets, urns and pots can really add that finishing touch to your space.
Hanging plants also give a unique feel to your space. The most popular houseplants that can be taken outside for summer include Boston fern, palm, snake plant and ivies.
Lanterns, lights & fire pits — oh my!
There is nothing better than enjoying your outdoor space in the evening. We have so many options for ambient outdoor lighting, everything from lanterns to hanging lights and fire pits.
Lanterns come in all shapes and sizes, battery operated or solar. I love grouping a few of them at different heights to create a nice vignette.
Hanging lights really help define your space in the evening. You can attach them to your gazebo, umbrella or fence area.
Fire pits or fire tables can be enjoyed all year long.
Hanging chairs
I purchased a hanging chair last year and I love it. Although I have to admit it was comical watching me get in and out of it the first few times.
It's my favourite spot to read and enjoy being with nature. The hanging chair is a Bohemian trend that has taken over our outside space. The most popular ones are hammock chairs and rattan styles.
Cushions & rugs with attitude
It's common to have solid-colored cushions for our outdoor furniture. But why not give your outdoor space a pop by adding a fun assortment of cushions and a fabulous, bold rug?
The great thing about outdoor cushions and rugs is that you can leave them outside and not worry about them. I like to put my cushions in a deck box each evening to prolong their life. My outdoor rug stays where it is and has lasted me two years so far.
Entertaining outside
Beverage/food carts are a great addition to your outdoor area. They provide extra serving space and can take any form you like. Don't be afraid to get creative. You can use an old table or cart or purchase something new.
Check out my thrift find that I transformed with a can of spray paint. It has a permanent place on my deck and, when I entertain, everything comes off and it is used for beverage/food storage.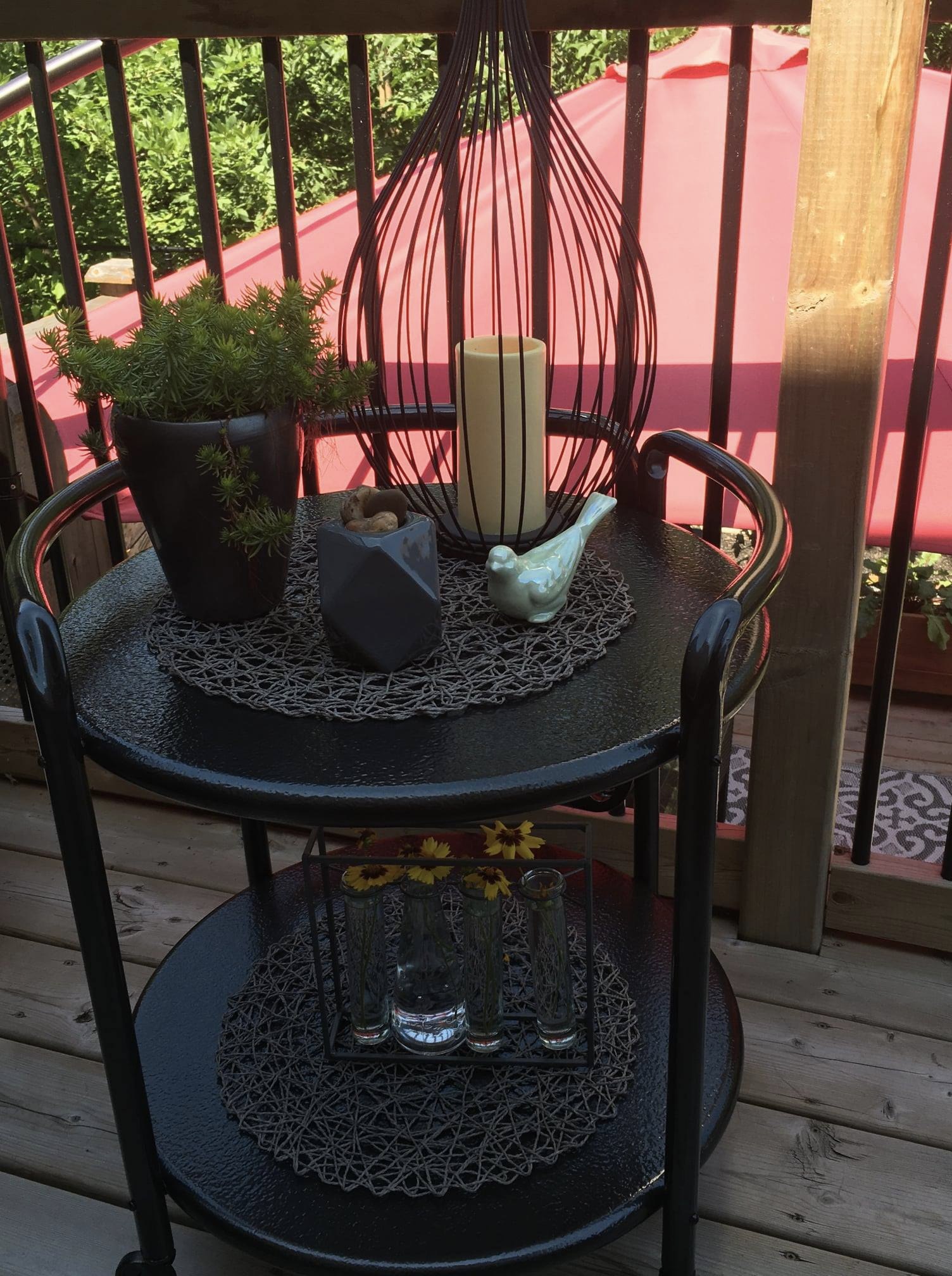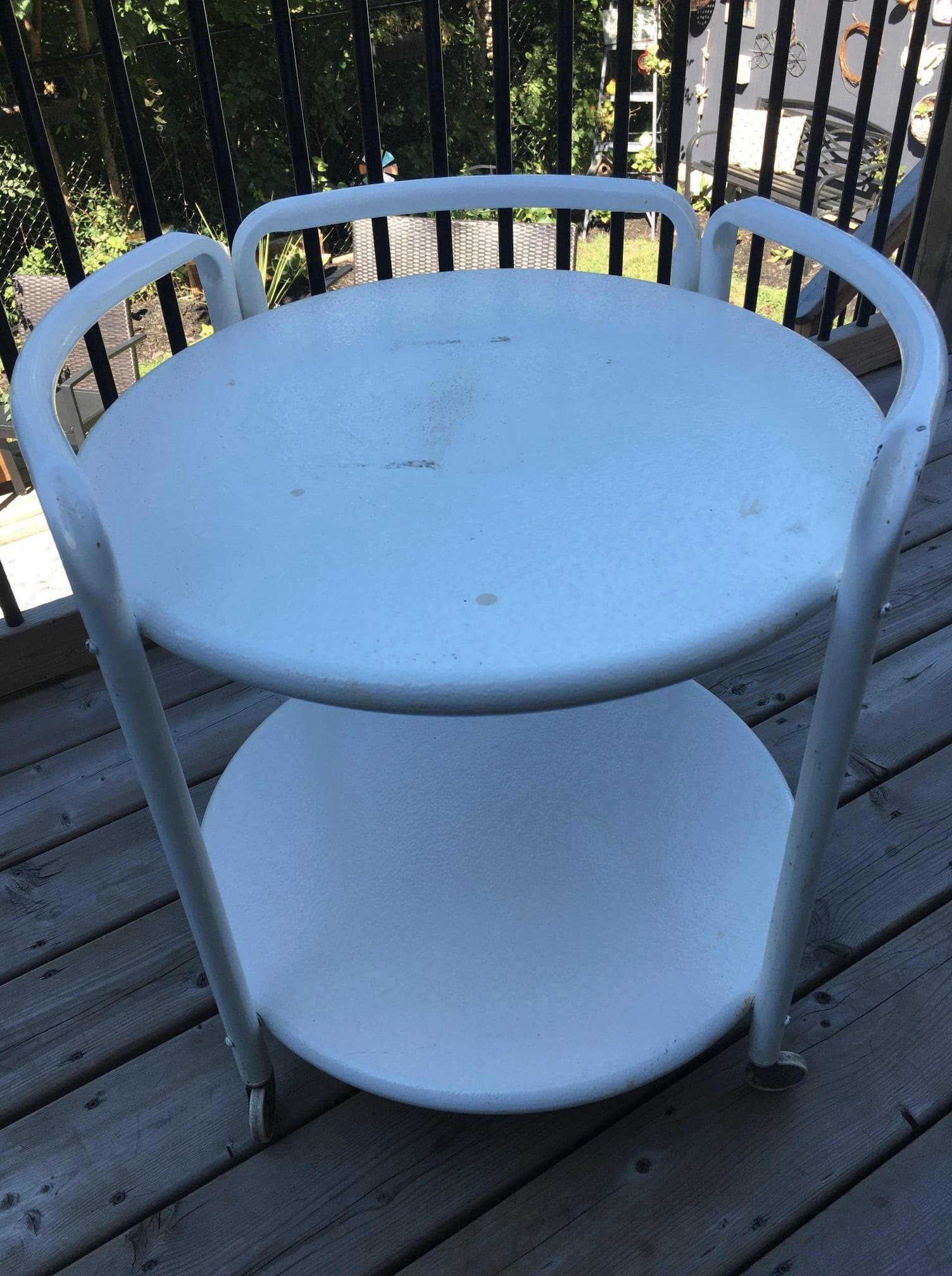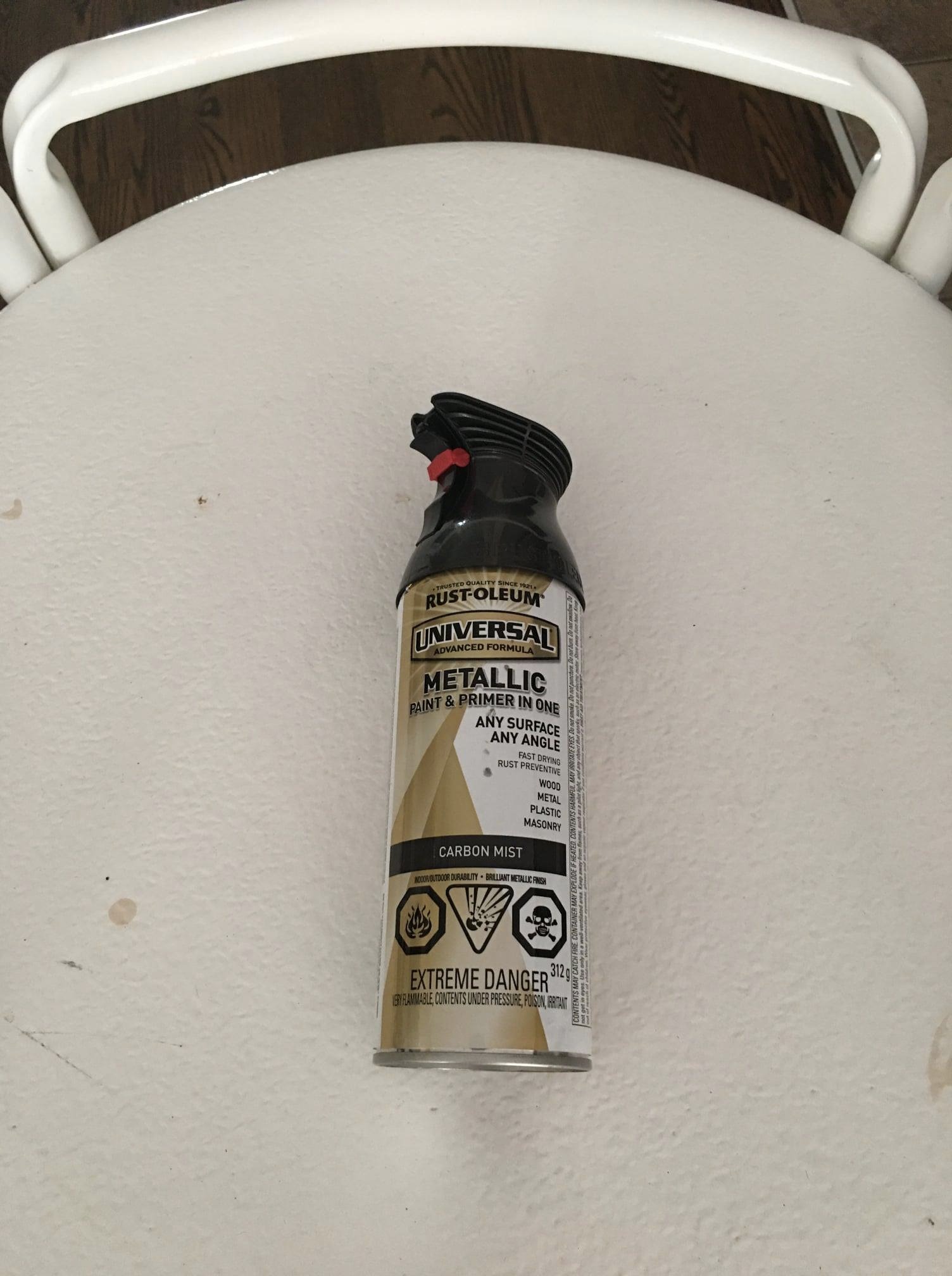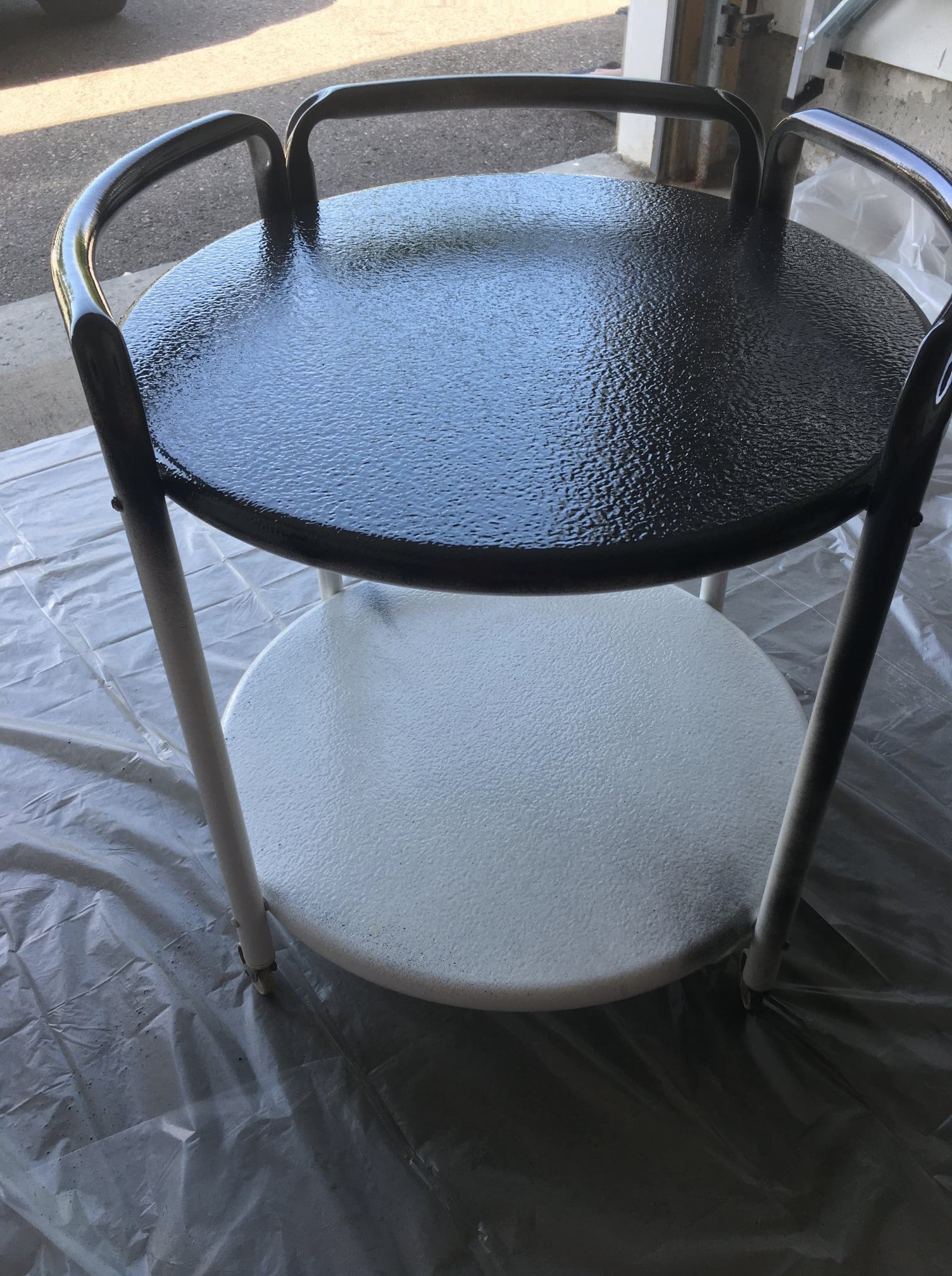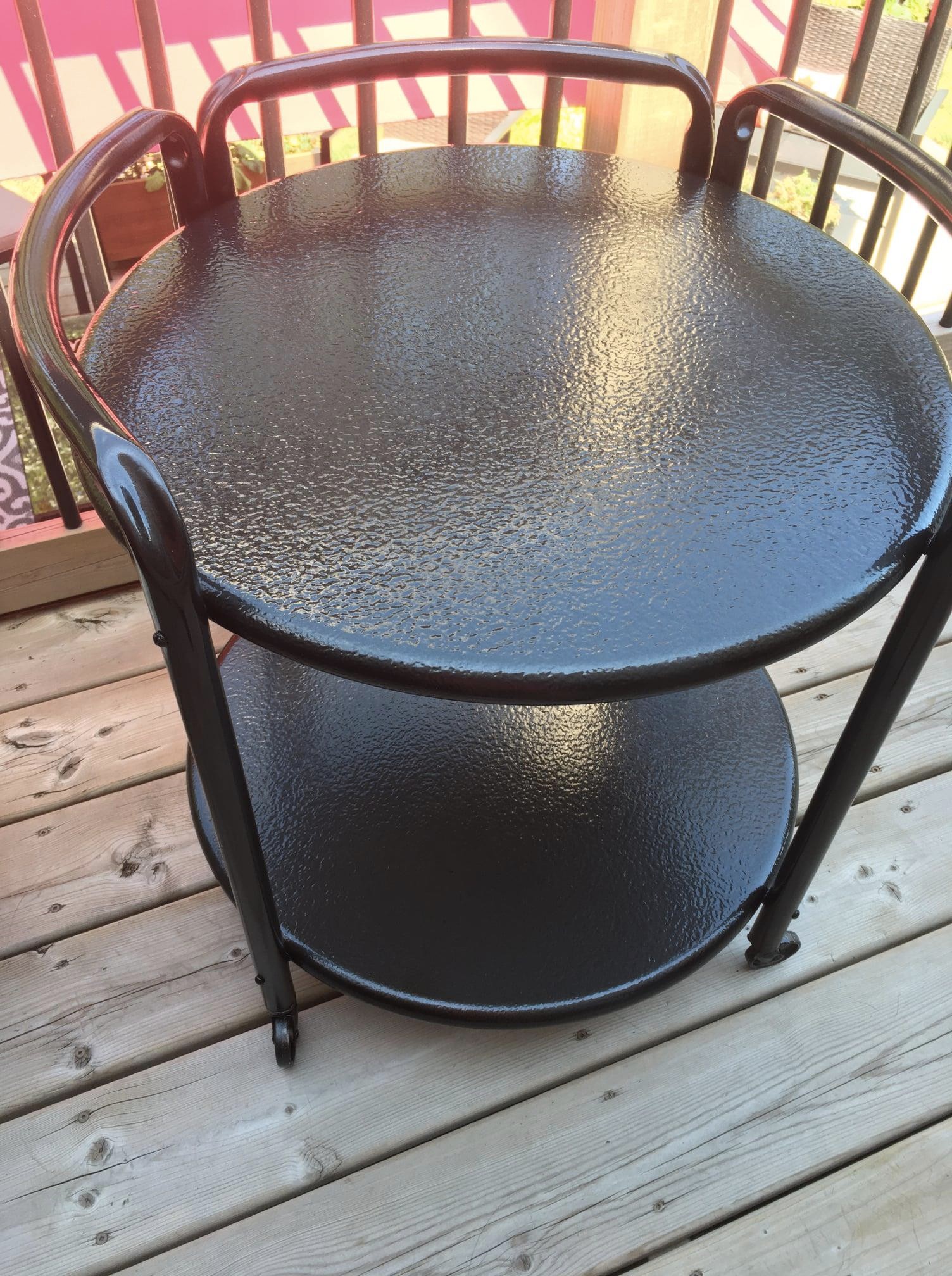 Food covers
The bugs love it when we enjoy our meals outside. There are so many versions of food covers, everything from inexpensive net ones from the Dollar Store to more sturdy metal ones. There's something for every budget. I found these metal ones while thrifting and they really work.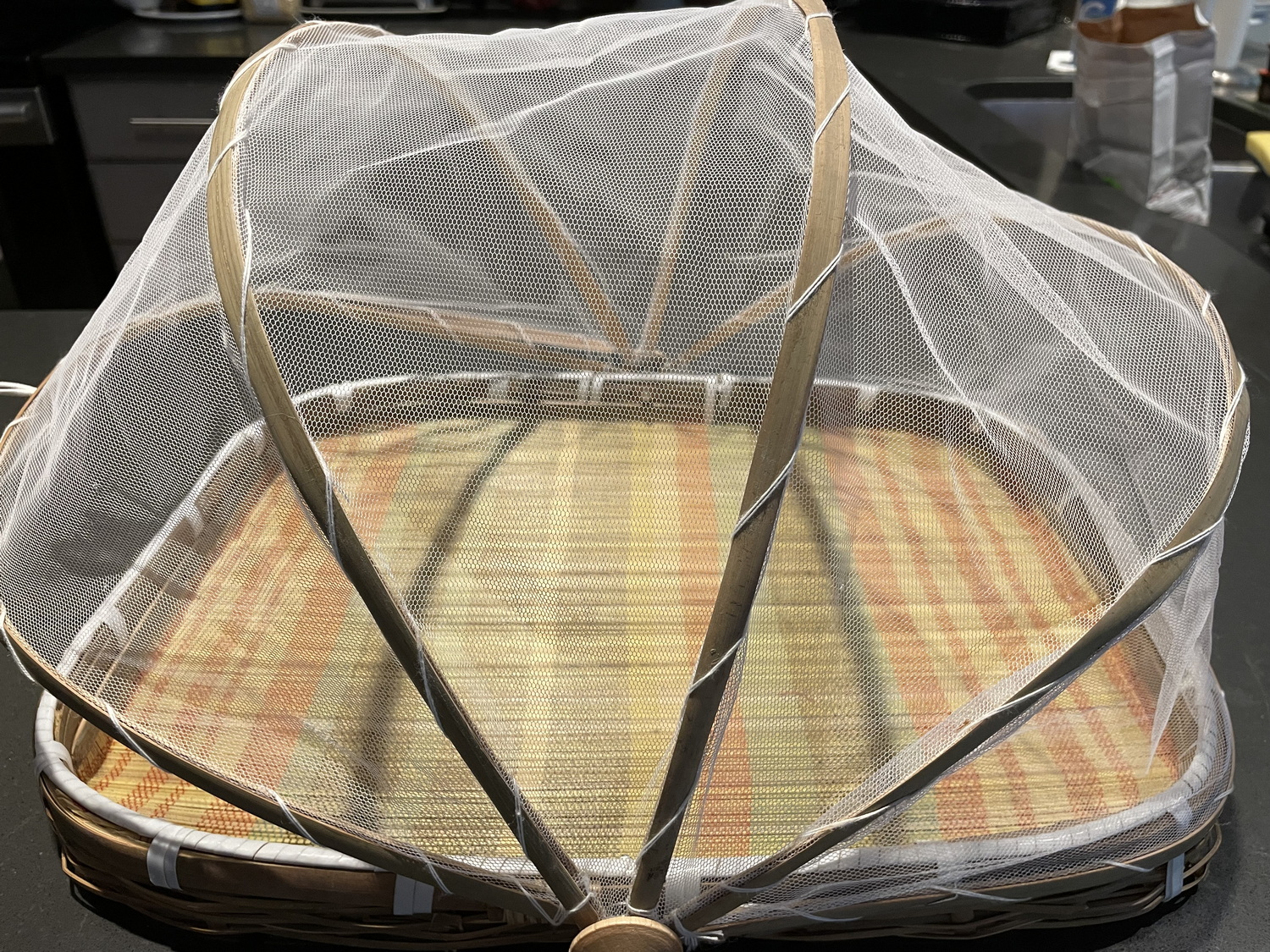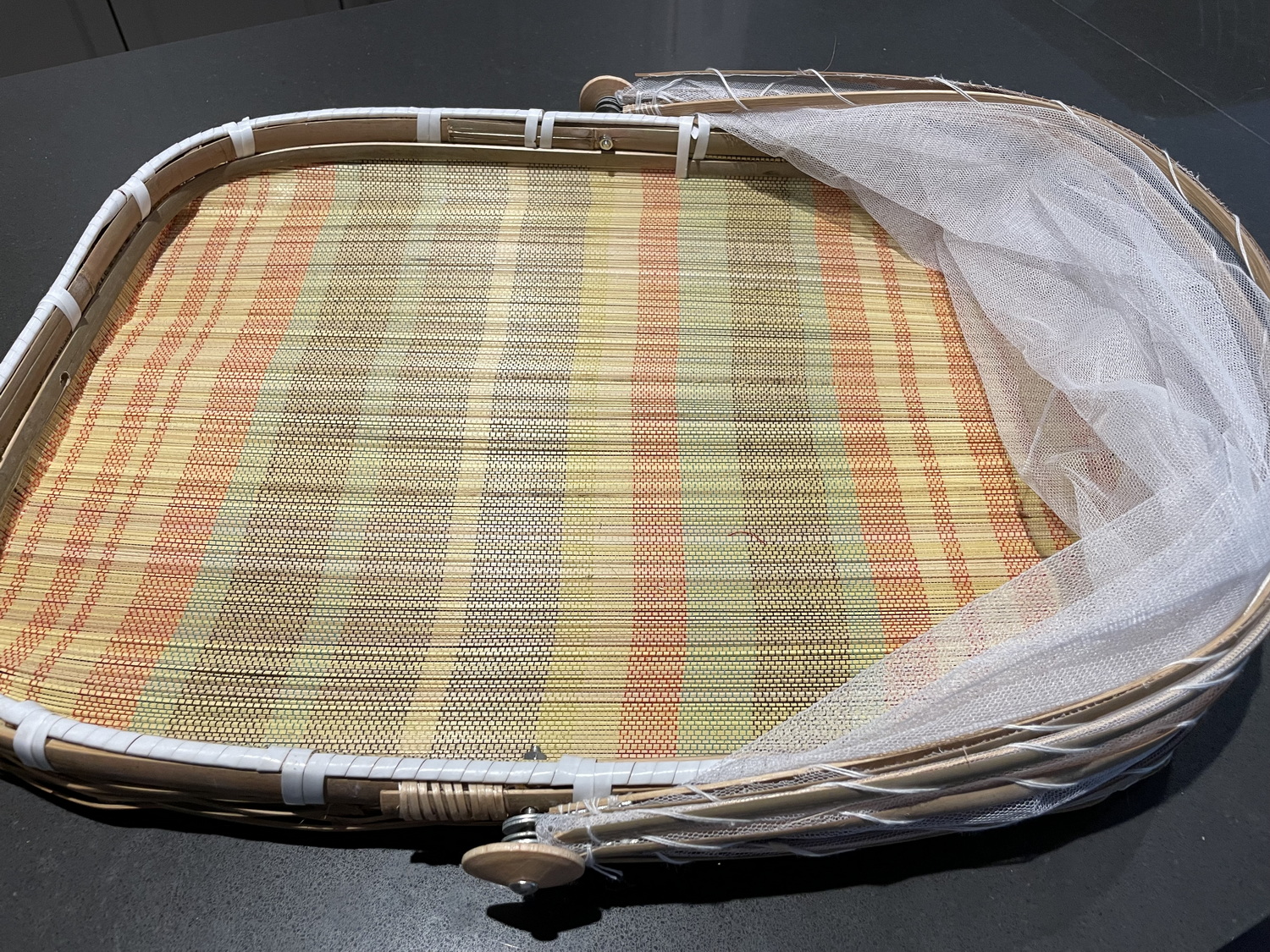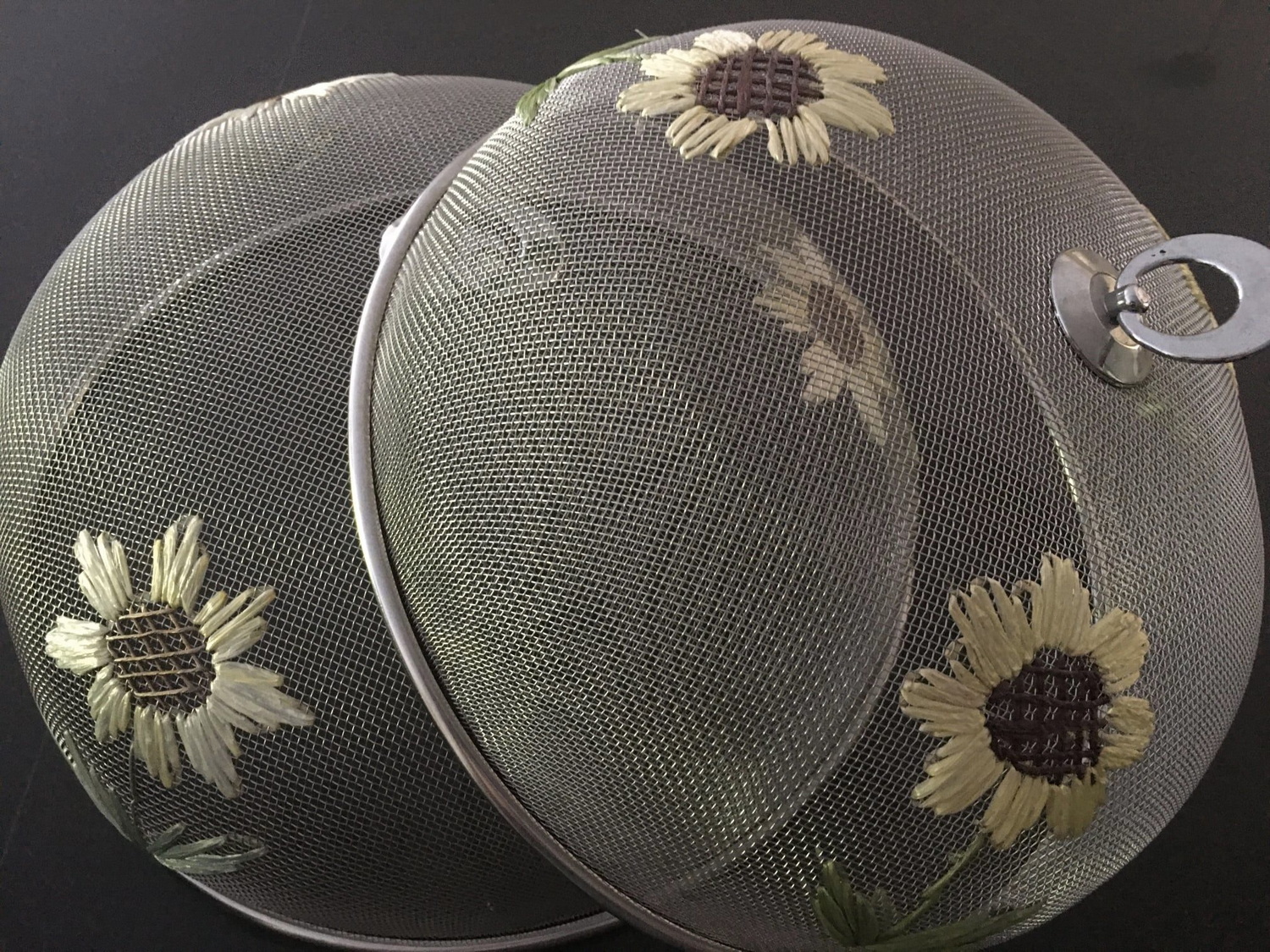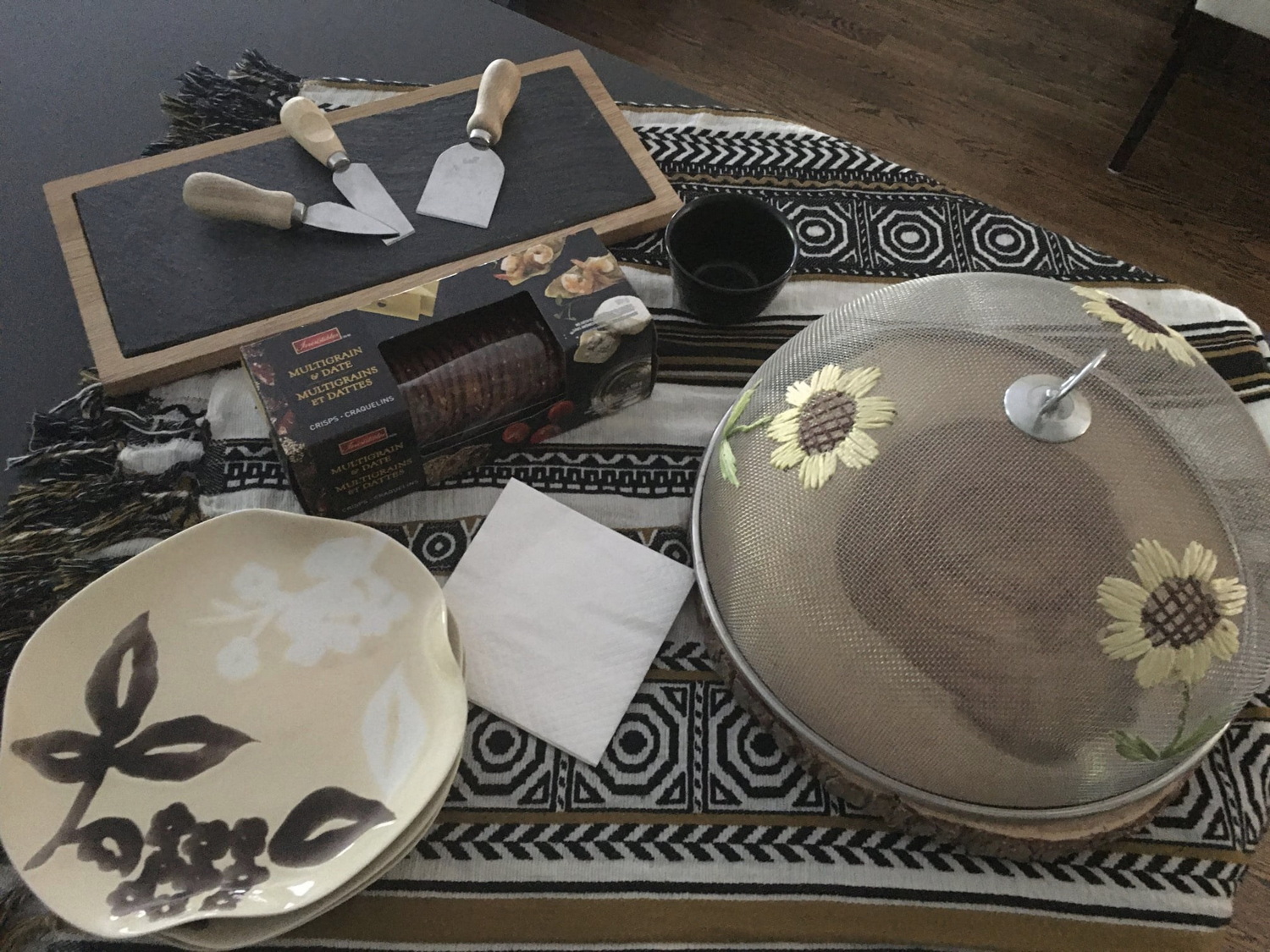 Drink cover
A quick tip to keep the bugs out of your drinks: Use muffin tin liners. I love the ones that are patterned. They do a great job!
Here's to a wonderful season ahead of enjoying our outdoor spaces with friends and family.