Advertise With Us
All Things Home offers several options for getting your message to your target market in Ottawa, including banner and box ads, directory listings, company profiles, move-in ready listings, sponsored content and more. To find out about promoting your business on our site, check out our media kit or get in touch.
An Overview
Advertiser Benefits
Target Your Audience
New home buyers and owners. That's our demographic. Pure and simple.
Dominate Your Market
Digital is what matters today. With All Things Home you have a strong digital presence 24/7.
High Visibility
Unless it's seen, your message is wasted. People see All Things Home. Every day.
Increased Visual Impact
Your message appears multiple times over many pages.
Analytics
We give you quarterly ad performance statistics. That's real accountability.
Personal Professional Support
Need help in ad placement and content creation? Just ask us.
Spotlight Sponsored Content
The opportunity to stand out over the competition.
Promotion Via Newsletter & Maintenance Reminders
Curated content that spotlights your message for a select audience of subscribers.
Greater SEO
We work hard at improving our own SEO efforts, which aids your visibility, adding to your SEO results.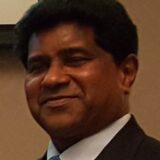 WHAT OUR ADVERTISERS SAY
"Advertising with All Things Home gets our message out to the people who count: homebuyers and homeowners. Patrick and Anita have built a unique resource that serves the local housing industry and our clients, and we are pleased to be associated with All Things Home."
Roy Nandram
President, RND Construction; past president, Greater Ottawa Home Builders' Association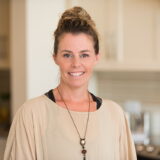 WHAT OUR ADVERTISERS SAY
"All Things Home is central among our online channels. Not only do they deliver valuable and informative content to prospects and homeowners, they also produce measurable results. As an added bonus, Anita and Patrick are just great people to work with."
Tanya Buckley
Vice-president sales & marketing, Cardel Homes Ottawa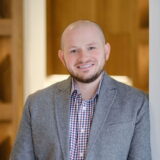 WHAT OUR ADVERTISERS SAY
"We have been advertising on All Things Home since the beginning and are very pleased with the high-quality leads it has generated for us. That, plus the association with such well-regarded individuals producing high-quality homes-related content, keeps us coming back."
Tobin Kardish
Marketing and product manager, eQ Homes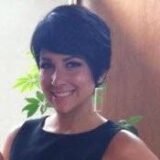 WHAT OUR ADVERTISERS SAY
"We have partnered with All Things Home since its inception and have been thrilled to watch their business grow over the past years and, in turn, to see the growth in our online traffic from their site. We believe the quality and relevance of the content created and shared by All Things Home has made it a go-to for individuals in the home buying cycle, and we look forward to continuing to promote our brand on their site for years to come."
Vasi Jackson
Communications & marketing co-ordinator, HN Homes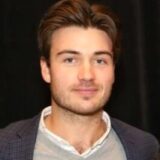 WHAT OUR ADVERTISERS SAY
"All Things Home is a strong & reliable resource for interested homebuyers in the Ottawa area."
Ryan MacDougall
Marketing & sales manager, Uniform Urban Developments
FAQ
Who and what is All Things Home?
Who visits the All Things Home website?
What makes the All Things Home website unique?
Why should I advertise with All Things Home when I have my own website?
What types of advertising products do you offer?
How often can I change my ad?
How much does it cost to promote myself on All Things Home?
Use All Things Home to drive traffic to your site
Download Media Kit
To find out more, call 613.894.7321 or email us here.