Now that the warmer weather is finally making the occasional appearance, it invites us to spend more time outside and concentrate on our outdoor spaces.
One of the first projects I love to do in spring is a front porch makeover to transform my porch from winter to the fresh new look of spring. And with all of us being homebound, it's important to work on projects around the house that inspire us, make us smile and help us to love our home even more.
You may be thinking "I'd love to make over my front porch but I don't have all the pieces." I'm betting that you do — you just don't realize it.
Take a look around your garage, basement, shed and do it with a "detective's eye" to see if there is anything you can use to create your porch vignette. Be open to using something in a new way.
Possible pieces could include:
Chair or, depending on the size of your porch, a loveseat or two chairs
Bench
Small table
Planter(s)
Faux flowers, sticks, pussy willows
Outdoor cushion
Welcome sign or any other sign
Something for your door, like a wreath
Outdoor rug
Any other pieces that could be incorporated into your porch's new look, like a tin watering can or vintage garden utensils
Remove everything from your porch so you are starting with a fresh "canvas." Step back and take a look at the space you have, considering how you want it to come together.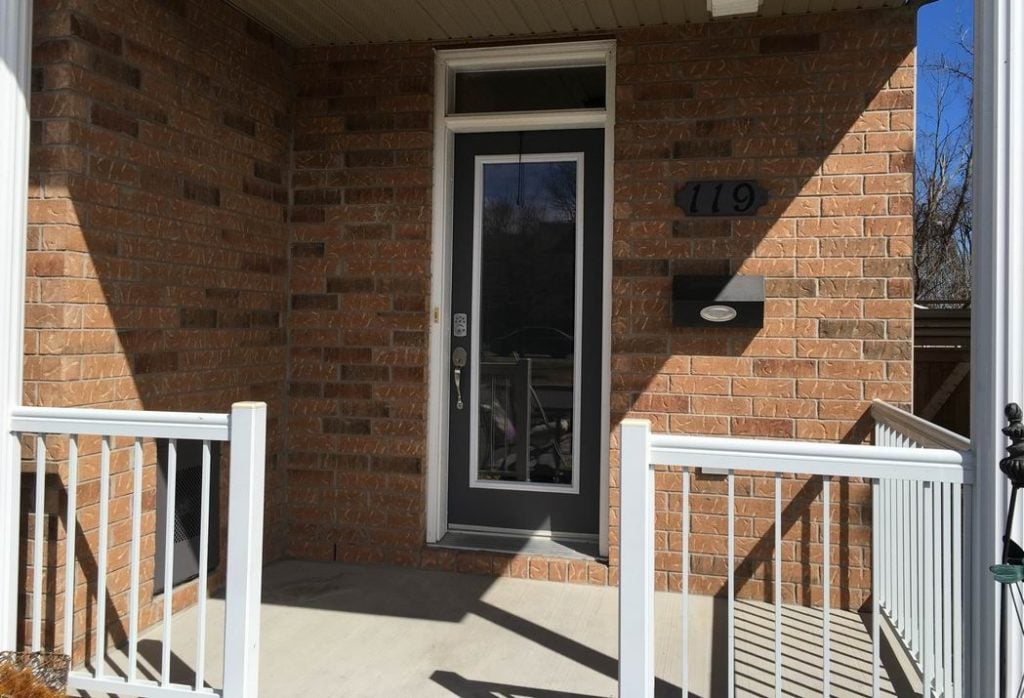 Don't worry if you have a small or narrow porch, you can still take some of these ideas and tailor the look for your space. It's all about proportion.
Decorating to me can be compared to ingredients for a recipe. I like to gather everything in one place so I can see what I have and what I will be working with. Seeing it all together provides me with inspiration.
Let's begin the transformation.
Decorating any space is about layering. If you have a rug or mat, lay that down first, then add bigger pieces such as chairs. Do you have a cushion for the chair? If so, add that.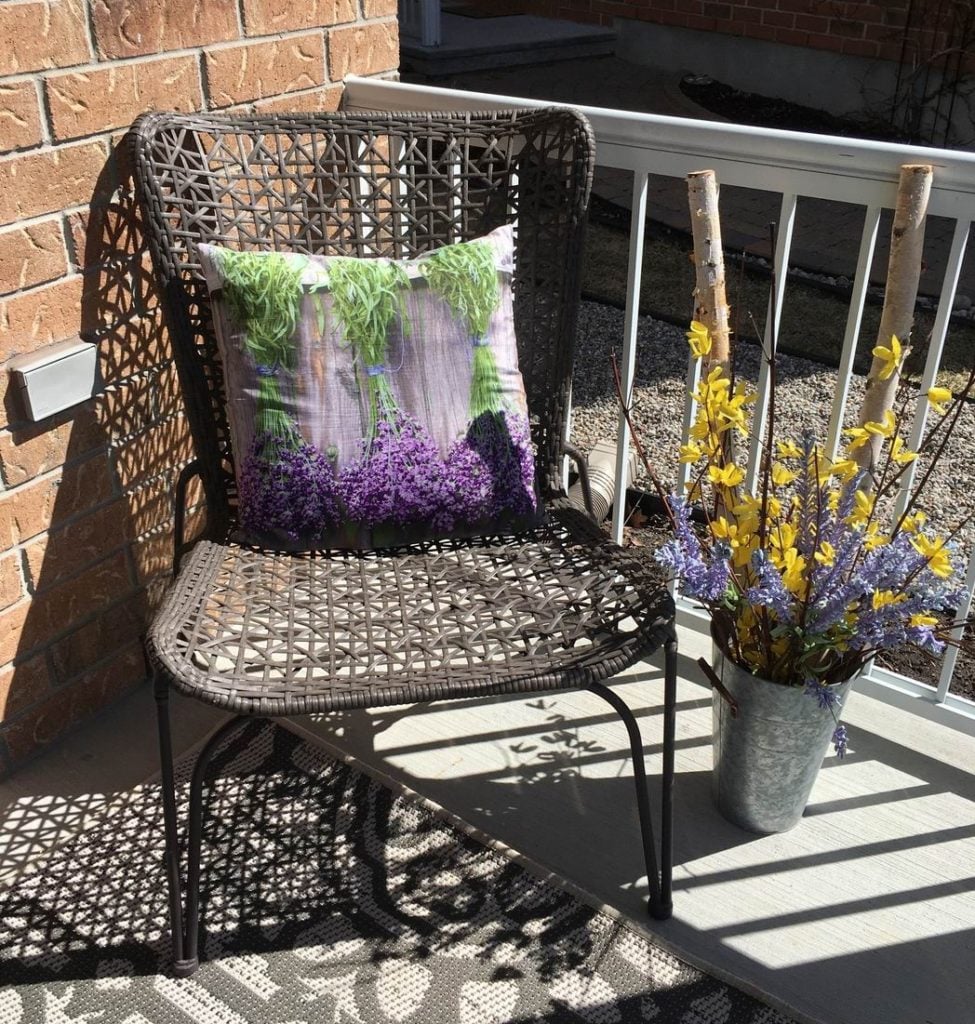 Once you are happy with where your main pieces are, start adding in your accessories. Lanterns, cushions, signs, planters all add extra personality to your porch.
Step back and take a look from a distance at how things are shaping up. Do you need to make any adjustments? Go ahead and move things around until you are pleased with what you are seeing.
Next, don't forget your front door. Try creating a welcoming, spring arrangement, which you can easily do with faux flowers.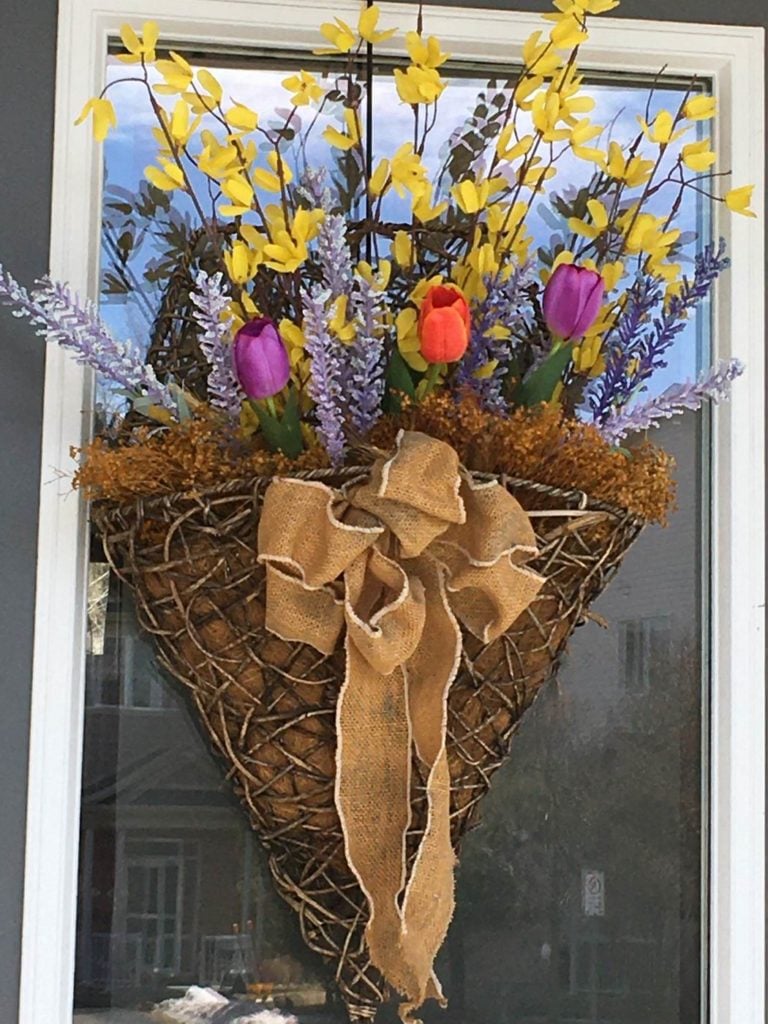 Last but not least, add your final touches.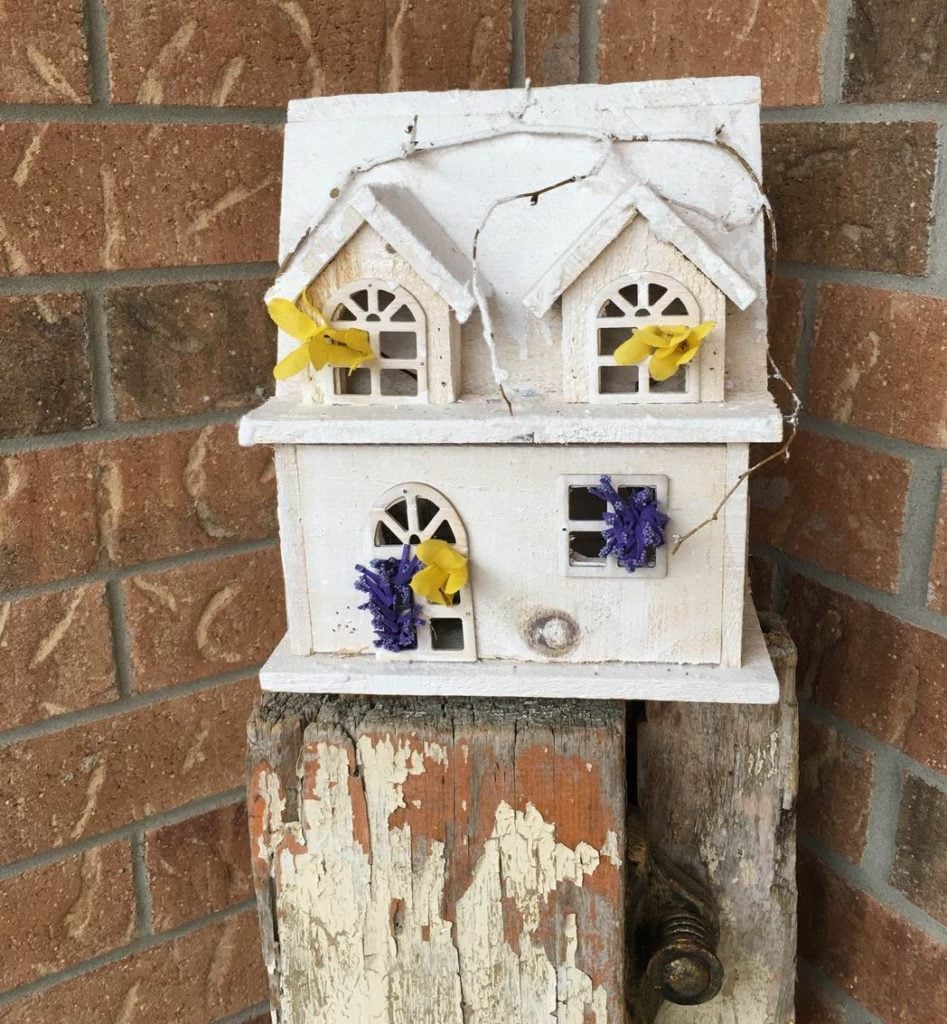 Finished? Why not grab a cup of tea and take a seat and enjoy your new space?
Here's a short video of my finished porch: