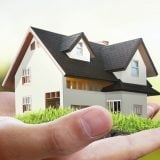 Our collection of home maintenance tips and advice can help keep the place you love safe, comfortable and operating at peak condition. Regular maintenance can also save you money and aggravation in the long run by reducing repairs or replacements.
Many basic maintenance tasks are DIY projects that homeowners, with a bit of guidance, can tackle themselves. That's also a money saver.
Our Homeowner Helpers help you remember what to do and when — and they show you how to do them. We've organized our growing number of articles below for easy reference.
If you haven't already subscribed to our free, bi-weekly Homeowner Helpers maintenance reminder alerts, you can do so here.
We've also created a handy monthly maintenance calendar to help keep you on track.
Appliances
Ceiling fans
Make sure yours is turning the right direction for the season.
Coffee maker
A clean coffee maker means fewer germs and a better tasting beverage.
Dishwasher
Why and how to wash your dishwasher.
Dryer safety
Regular cleaning of your dryer reduces fire risk. Here's how to do it.
Instant Pot
Avoid and eliminate stains and smells in this handy device.

Kettle care
Mineral build-up reduces performance. How to minimize and get rid of the problem.
Kitchen & laundry appliances
Do you know how often — and how — to clean these eight common appliances?
Oven door gasket
Checking and replacing it is a DIY project when you know how.
Refrigerator
Keeping the coils clean improves performance and can extend the life of your fridge. (It's No. 8 in this list of 10 to-dos.)
Washing machine
Regular care improves performance and saves you money.
Cleaning
Germiest spots in your home
Where those 10 spots are and how to clean them.
Green cleaning products
Learn how to make your own using simple ingredients.
Grout
Five steps to restoring grout to its former glory.
How often should you clean that?
Books, toasters and 10 other common household items.
Pillows
Like all bedding, they need the occasional refresh. Here's how to do it.
Getting organized
Declutter and donate
Organize your household while helping others by donating still-useful items to these worthy causes.
Emergency preparedness
Are you and your family ready for a weather or other emergency?
Emergency response
If your home is hit by a severe storm or other disaster, make sure you follow these steps for safety and recovery.
Home insurance claims
How to minimize insurance claims, which are annoying to file and can mean increased premiums.
House content inventory
Why and how to keep an accurate record of your valuable possessions.
Medications
How to safely dispose of outdated and unneeded medications.
Organizing
Get organized in 20 minutes.
Photos
Get your print and digital photos organized.
Heating, cooling & energy efficiency
Air conditioner
Preparing your air conditioner for the summer; it's part of our May tips.
Dry winter air
Solving the problem of low-humidity indoor air in the winter.
Fireplace maintenance
Taking care of your gas fireplace.
Heating system
DIY maintenance will yield better performance and a longer life.
Top tips for energy efficiency
From appliances to energy-sucking electronic devices, you can save money when you know how to increase household energy efficiency.
Vampire power
Are your electronic devices sucking money from your bank account?
Inside
Basement
Protect your basement against flooding.
Basement and more
Avoid water in your home during the annual spring melt
Bathroom exhaust fans
How to install and maintain them correctly; it's No. 7 in this list of to-dos.
Cabinet doors and hinges
Saggy or uncooperative cabinet doors? The problem could be the hinges. Here's how to fix them.
Drywall repairs
Repairing dents, holes and other damage.
Faucets
Keep your water flowing smoothly.
Fire extinguishers
What you need to know about selecting, locating and checking them. It's No. 2 in this list of to-dos.
GFCI (ground fault circuit interrupter)
Regular testing helps keep you and your family safe (No. 10 in this list).
Hot water heater
Save money and breakdowns by maintaining your hot water heater.
Houseplants #1
Their wintertime needs are different from summer.
Houseplants #2
Springtime care for indoor greenery.
Indoor air quality
Winter means more time indoors. Make sure your air quality is up to snuff.
Mice
Fall is when they start to invade homes. Learn what to do about it.
Musty carpet smell
Summer weather can cause that stinky carpet smell. Here's what to do about it.
Plumbing maintenance
Keep your plumbing system in tip-top condition.
Smoke and carbon monoxide detectors
How to test them correctly and keep your family safe.
Sump pump
Protect against basement flooding by testing your sump pump once a month. It's No. 8 in this list.
Window condensation
What causes it and how do you prevent it?
Wood furniture 
Cleaning, protecting and repair wood furniture.
Outside
Barbecue care
Getting it ready for the season, part of our timely tips for May.
Caulking doors & windows
Learn to do it like a pro and keep the nasty weather outside.
Driveway
Sealing your driveway is a DIY project when you know how.
Garage door
Regular maintenance is important for safety, performance and cost savings.
Garage tidy-up
Maximize that valuable space with these clean-up strategies.
Gutters
Regular cleaning will prevent repair headaches.
Gutter guards
What are they and do they work?
Lawn mower
Keep it in prime operating condition.
Outdoor faucets in winter
Drain your faucets before they freeze.
Roofs
A semi-annual inspection can save you headaches and money.
Roofs
Protect your roof during the harsh winter months.
Screens
Keep your window screens in tip-top condition.
Siding
How to inspect, maintain and repair vinyl siding; part of our mid-summer task list.
Snow and ice removal
Keep your home and family safe with these must-do winter storm tasks.
Sprinkler system
How to maintain your automatic sprinkler or drip irrigation system.
Windows
How to get sparkling clean windows.
Yard clean-up
Don't start too early in the spring; nature will thank you.
Storage
Batteries
Household batteries tossed into junk drawers can pose a fire hazard.
Paint & other flammables
How to store these things safely.
Pantry & medicine cabinet
How to purge them of expired food and medication.
Monthly & seasonal maintenance
Monthly maintenance checklist
Eight essential monthly household tasks.
Five monthly maintenance jobs
Tips for keeping your home safe and efficient.
Fall maintenance routine
Ten tasks before the weather turns too cold.
November checklist
Checking washer hoses, inspecting fire extinguishers and other late-fall DIY jobs.
Early winter to-dos
Icy walkways, dirty exhaust fans and five other to-dos.
DIY maintenance for early December
10 easy DIY must-dos for a safe, efficient and protected home.
Home maintenance for the holidays
Three easy tips to prepare your home for the seasonal holiday.
Christmas tree TLC
Keep your tree looking good and staying safe through the holidays.
December holidays safety
Pets and children, extension cords, candles: Keep these and more safe.
December home maintenance: 3 easy tasks
DIY tips on your oven door gasket, grungy grout and reusable shopping bags.
Don't just trash your real Christmas tree
From shelter for overwintering birds to flower fertilizer, here are some alternatives.
January maintenance checklist
Five tasks for getting your home off to a good start in the new year.
Mid-winter maintenance round-up
Ductwork check and more tasks to keep your home running well all winter.
Wintertime energy efficiency
These tips can save you money
Winter maintenance: 10 essential to-dos
Sump pump test, vent clearance and more.
February maintenance tasks
Caulking the bathroom, organizing photos and other tasks for a blustery winter's day.
Winter vacation checklist
Keep your home safe and secure while you're soaking up the sun.
Early spring maintenance
From the foundation to the attic, these things need your attention in early spring.
Melting snow could damage your home
Sump pump check and other strategies to keep melting snow from damaging your home.
May maintenance
Top tips for the month.
Early summer tasks
Easy maintenance tasks so you can relax this summer.
Early July to-dos
Six DIY jobs to help keep your family safe and your home in tip-top shape.
Mid-August maintenance tips
Patio cleaning, wasps and other must-dos.