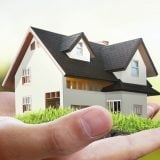 Junk drawer batteries pose a fire hazard. Who knew?
In November, 2018, a P.E.I. couple was awoken when a smoke detector went off in their home. They discovered smoke pouring from a kitchen drawer, where extra household batteries had been left. Apparently, the male ends of the batteries had touched, creating enough heat to set some dish towels on fire.
The couple got both their family and the drawer out of the house in time but they could have lost everything to a fire.
It's not an isolated incident. That same year, Health Canada received 100 reports of battery fires and overheating. They included a car that went up in flames in Burlington, Ont., caused by two nine-volt batteries left on the front seat.
Batteries pose a fire hazard but don't even have to touch each other to become dangerous. A paper clip or other metal object touching two poles is enough to make a potentially dangerous electrical circuit.
Batteries pose a fire hazard: avoid fires & injuries
To minimize the chance of a fire or injury, here are some tips:
Store household batteries in a container that keeps them from contacting each other. That includes batteries that are bound for recycling. The original package will keep them safe if properly sealed. Battery containers are also available at Canadian Tire, Walmart and other big box stores.
If you don't have a container, at least tape the ends of the batteries with black electrician's tape to protect them.
Be careful when storing computer and camera batteries. All the terminals are on one side and contact with a flammable object could lead to a fire.
Charging batteries can also be dangerous. Don't leave your laptop computer sitting on fabric or any other combustible material when it's plugged in and the battery is recharging because a lot of heat is generated.
If you are recharging household batteries, make sure the batteries actually are the rechargeable type and that your charger is the right one for your batteries. Charge batteries only when you are home.
Be careful with button batteries that power watches, toys and the like. Children have swallowed these batteries, which can burn through the esophagus and other areas, leading to serious injury and even death.
Once your batteries are dead, take them to a recycling outlet. Those include Canadian Tire, Staples and many other stores, some branches of the Ottawa Public Library, and other locations. Full list here.
More battery tips
Rechargeable household batteries can save you a lot of money, even though they cost more than regular batteries and you'll have to buy a charger (four AA batteries are about $16 and chargers start at $25 at Home Depot). I have been using the same four rechargeable batteries for about 30 minutes per day for over five years.
A warning about battery-powered smoke detectors: Check the battery replacement instructions carefully for your smoke detector. For example, Kidde alarms are widely available and the instruction sheet details exactly which batteries can be used, warning that incorrect batteries can have a detrimental effect on the device. I read the instructions for my Kidde alarms but had forgotten about the battery specifications when it came time to replace the batteries; I used the wrong replacements, and one of the detectors no longer works. If you don't have your instruction sheet, you should be able to find it online (Kidde is here).
Sources: Globe and Mail, CBC
Originally published Feb. 13, 2019
Got a maintenance task you're not sure how to do?
Drop us a line at info@allthingshome.ca or message us through Facebook.
Related
Test your smoke and carbon monoxide detectors
Sign up for our free home maintenance reminder service