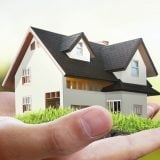 Winters are long in Ontario, and maintaining your heating system will ensure you and your family are cosy and your heating bills under control when the cold weather has us in its icy grip.
Some heating system maintenance is best left to the pros and some you can do yourself.
Here's a primer on maintaining your heating system.
Annual inspection
A pre-heating-season inspection won't guarantee your furnace will sail through those -30 C nights in January, but it will improve the odds.
Depending on what you spend, an inspection typically includes essentials like cleaning your furnace, ensuring it is operating to the manufacturer's specifications and testing for the presence of deadly carbon monoxide.
Annual maintenance plans, including an inspection, cost around $20 a month, depending on the level of service you select.
As with any service, do your due diligence before hiring a furnace technician. That means going with a company that has a good track record and doing a quick check with the Better Business Bureau.
Furnace filter" crucial to maintaining your heating system
Depending on the furnace and filter, you need to replace or clean this essential component about every three months. Don't neglect it. It traps dust and dirt before they can enter your home and diminish your indoor air quality. Because a plugged filter restricts air flow, it can cost you money by reducing efficiency or even damaging your appliance.
Replacing the filter is an easy DIY task. Check your owner's manual for the correct procedure (if you don't have the manual, you should be able to find it online by searching for the manufacturer and model of your furnace).
This short video shows why and how to change the filter.
More information on filter types and replacement.
Furnace humidifier
Properly maintained, a furnace or whole-house humidifier does what you'd expect it to do: adds moisture to the air to reduce itchy skin and other side effects of the overly dry air that's a by-product of wintertime heating.
But the operative phrase is "properly maintained." Check your owner's manual on how to clean your unit, which generally involves cleaning and de-scaling the water reservoir, replacing the filter or pad, and other steps.
More on humidifier maintenance.
HRV
Your heat recovery ventilator (HRV) helps keep your home fresh in the winter by capturing stale, inside air as it's being expelled and using it to warm incoming dcold air for distribution. However, the HRV needs maintenance to operate at top efficiency.
Your owner's manual will tell you exactly what needs to be done, but generally maintenance involves cleaning or replacing the filter every two months, checking intake and exhaust hoods, cleaning the heat exchange core (basically, vacuuming and a quick wash), and a couple of other steps.
This video offers an easy DIY lesson in HRV maintenance:

Final tips on maintaining your heating system
Take a few minutes to remove the grates from heating registers and cleaning the area you can see. However, contrary to claims by commercial services, cleaning the complete duct system is not usually necessary, according to the US Environmental Protection Agency.
Furnace not working properly? Try these troubleshooting and maintenance tips from Enercare before calling in the repair service.
Originally published Aug. 28, 2019