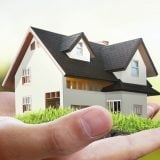 Is your home inventory up to date? Do you even have one?
A fire, a burglary, a flood: Any one of these could leave you scrambling when trying to make an insurance claim. That's why you need a current record of your personal possessions.
"A thorough inventory of your home's contents and the associated value of the contents will help you and your insurance representative confirm adequate coverage," explains the Insurance Bureau of Canada on its website. "If you need to make a claim, your home inventory will help you receive proper compensation."
Set aside some time
Putting together the inventory properly will take time.
You'll need to go room by room, listing and calculating the dollar value of all your significant possessions.
Then you'll need to gather your invoices — or as many as you have — for those valuable items.
If you're wise, you'll also make a room-by-room photo or video record of those valuables.
Finally, you'll have to store your information, including the videos, in a safe, off-site place like a safety deposit box or online. The best-kept records in the world won't do you much good if you store them at home and then lose them in a fire or a sewer backup.
Doing your home inventory
The Insurance Bureau of Canada offers a free, printable booklet to help you record your room-by-room list of possessions, including replacement cost and serial numbers.
There are also smartphone apps like those recommended by The Balance, a personal finance advisory source, and a home inventory app for Mac users.
Special considerations
A major renovation or new addition to your home often means buying more furniture, artwork or other items. Don't forget to include those when you do your annual home inventory update.
Store credit card and banking information, tax bills and returns, government documents and other important household information off-site.
Updating your home inventory 
You need to update your home inventory annually, or more often if you are acquiring a lot of new, valuable possessions for some reason. The easiest way to keep your inventory up to date is to program it into your digital calendar.
You should also let your insurer know about any major purchases such as valuable antiques, for example.
Originally published Nov. 27, 2018
Got a maintenance task you're not sure how to do?
Drop us a line at info@allthingshome.ca or message us through Facebook.