The lockdown continues and some of us are going a little stir crazy in our homes staring at the same four walls. I wanted to take this opportunity to show you how small changes do have a big impact on you and your home. These small changes, or pandemic projects, are easy, quick and most homeowners can do them and reap the rewards right away.
Let's get started!
Colours of the year
Each year Pantone selects a colour, or in this case two, to highlight in the home design industry. This year's selections are Illuminating and Ultimate Grey.
I've shared these colours with my clients and on social media and many of the comments have been that the yellow is too bright. They ask how we can use the colour without it being overpowering. I've got the answer.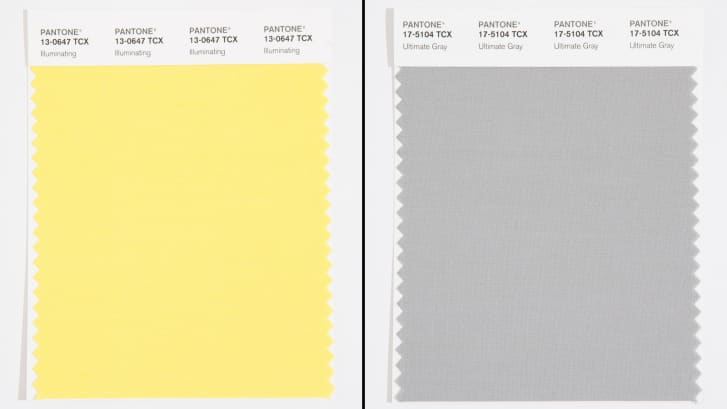 As a designer, I strive to show clients how they can best use colour in their home. The goal is to ensure there is a visual flow to the room and that it is not overpowered by colour. Here is a photo of a room that uses the yellow, but it doesn't take over the room, creating a warm, welcoming space.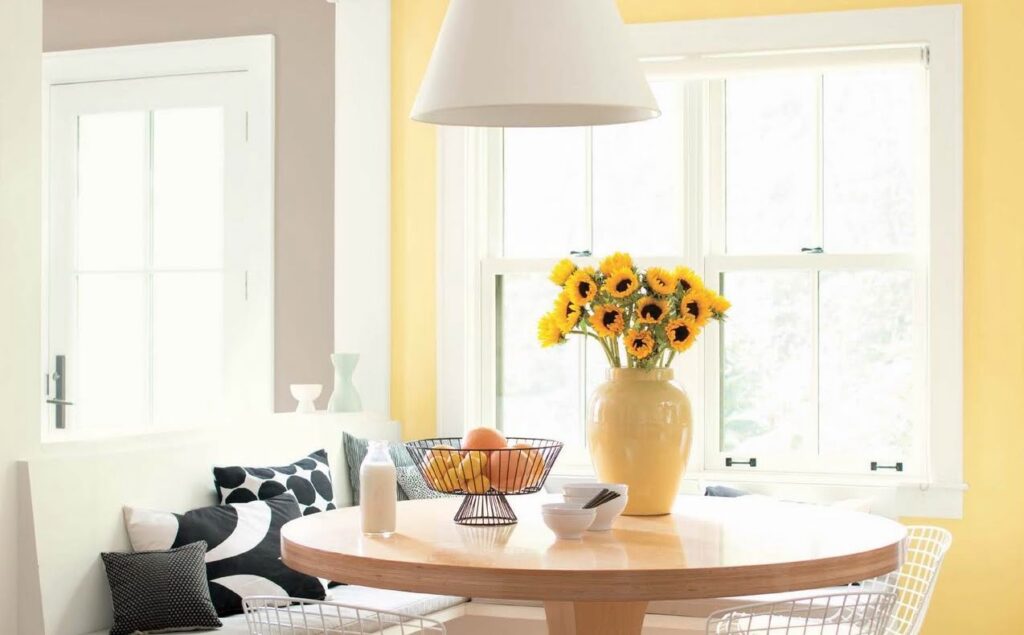 Looking for easy, budget-friendly ways to bring the colours of the year into your home? By having a touch of Illuminating and Ultimate Grey in artwork, pillows, a rug or tablecloth, you can bring in the trend colours without overpowering your space.
A welcoming entranceway
When it comes to our entranceway, most of us select a colour for the walls, paint them, add some artwork and perhaps include a bench and mat.
One thing we don't necessarily think about is painting the back of our front door (and the door to the garage, if it's part of your entranceway). What a difference it makes.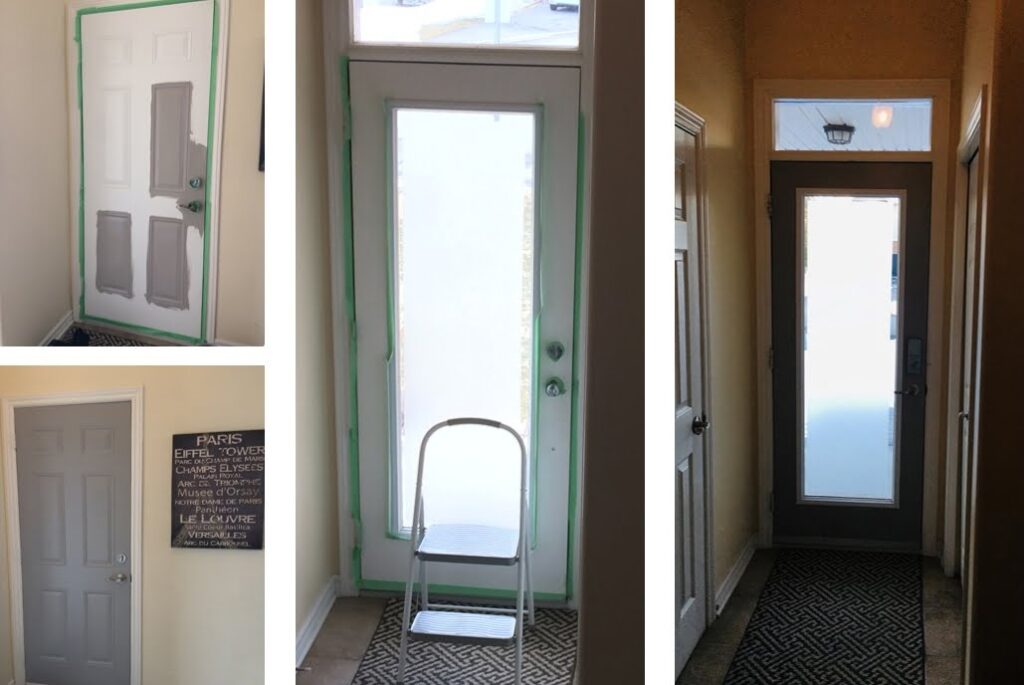 As you can see, by painting the interior of the doors it really adds warmth and interest to the space.
Door knob updating
Are you tired of your basic door knobs? Are they dated shiny, brass ones? Why not replace them with an updated levered style in a brushed nickel finish? It's such a small update but it makes a big difference.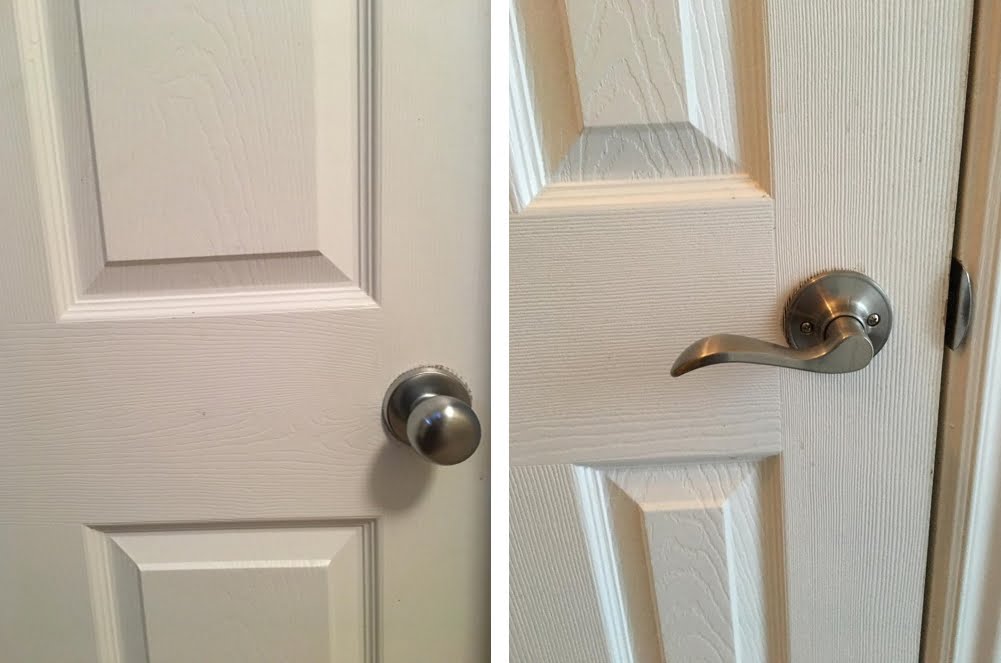 Controlling your closet
If you are anything like me, you tend to wear the same clothes over and over again. They are the pieces we feel comfortable in and love the style or colour of.
Here is a quick tip that will make a dent in the clutter in your closet.
Turn all the hangers in your closet backwards. Whenever you wear something, replace the hanger the right way.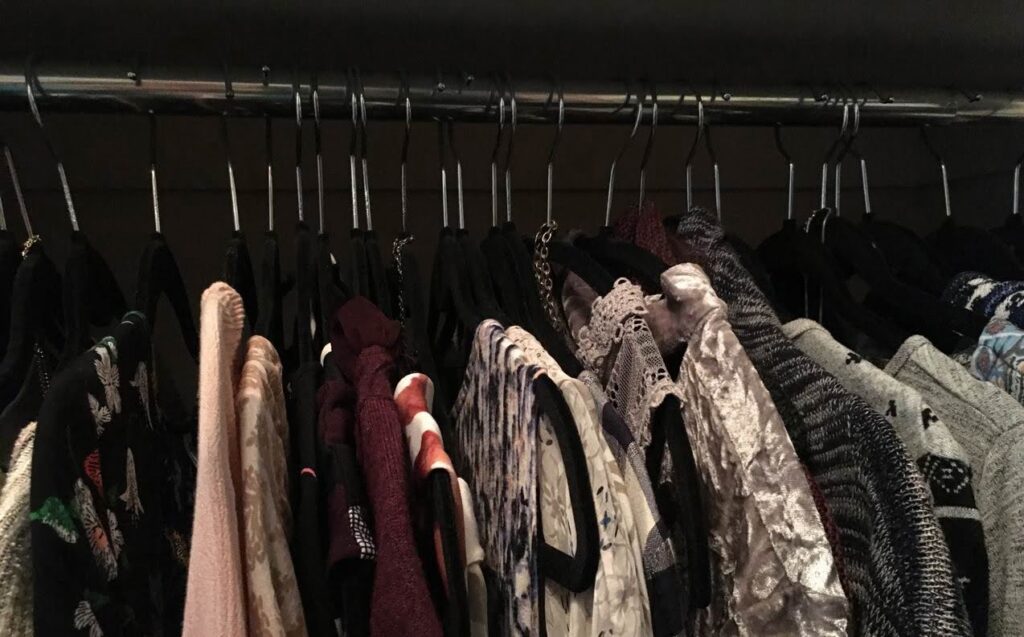 At the end of the season, you can see all the clothing that you tend to wear on a regular basis — I bet it will be a small portion of the clothing in your closet. Give away all the clothing that is still hanging on a backwards hanger.
Styling a hall table
Sometimes we just need to shake things up a bit. One way to do that is to restyle a hall table or dresser.
I've taken step-by-step photos of the process of changing up my hall table and hope it inspires you. Everything I used for styling the table was already in my home.
I've also created a quick video with some extra tips:
Memory photo of the week
One of the many, new traditions I began when I moved to Ottawa was my memory photo of the week. I had just moved into my new home and wanted my home to have a sense of "me".
I came up with the idea of selecting a special photo each week that brings back special memories, giving me joy and happiness. I place the photo on a special stand, which is located in my kitchen.
I just love walking by the photo, looking at it and smiling. It's amazing how something like this can lift your spirits — especially during our lockdown.
You can tailor this idea into a new tradition for your family by having each family member select a photo and posting them on the fridge. Take this idea and make it yours.
Learn more about memory photos:
Privacy & light
This is one of my favourite pandemic projects and you can transform your front door or bathroom window in under 30 minutes, no special skills required.
Why would you want to do this project? By removing the blinds or curtains on your front door or bathroom window and installing peel-and-stick frosted glass, you maintain privacy while allowing the light to come through and creating a cleaner, more modern look. And the film provides a surface that you do not have to maintain — which is always a nice bonus.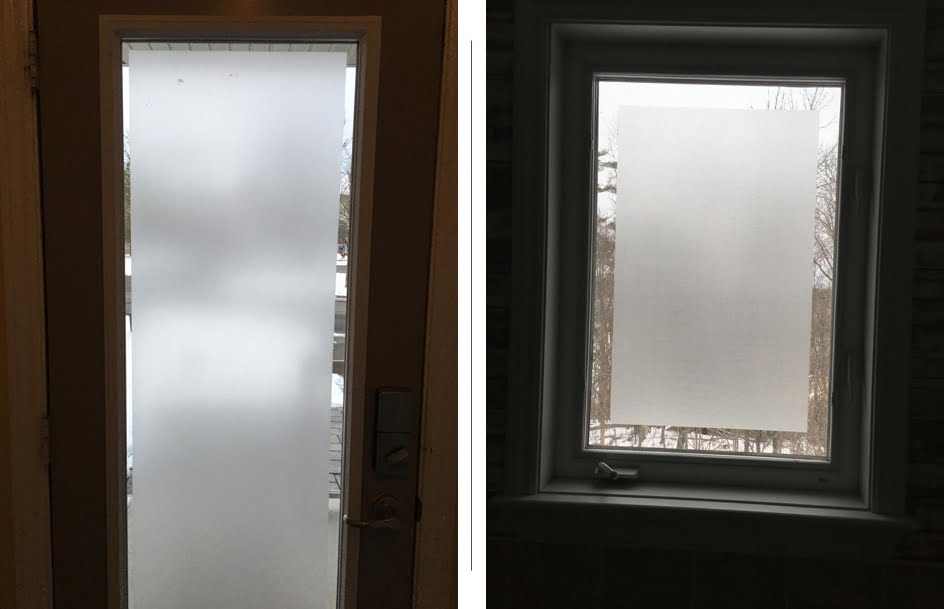 Purchase peel-and-stick frosted glass from your local building store. Clean the glass, measure, cut and place the peel-and-stick on the window. That's it.
An early spring
It is surely going to be a long winter. To combat it, bring a little bit of spring into your home by forcing bulbs. This is a great project to do with the kids.

Here is what you will need:
Glass containers
Small rocks
Bulbs
Water
Place some rocks in the bottom of each container, add the bulbs, add water to cover the rocks and wait for the bulbs to begin to grow.
I hope these pandemic projects have given you some new ideas to use in your home during this latest lockdown.