Editor's note: The Ottawa Home & Garden Show has been cancelled as a result of the Coronavirus (COVID-19) outbreak.
The Ottawa Home & Garden Show is marking its milestone 40th anniversary by shaking things up.
The biggest change? There's no HGTV star headlining the main stage — because there is no main stage. That's not to say there are no experts to hear from, because there are, but rather than a large stage area with 200 seats, this show will have a more intimate Ask the Experts zone with seating for 30 and more time for questions and answers, says show organizer Robert Johnstone of Expo Media.
The change reflects the fact that the biggest draw for the spring home show is Living Landscapes, which is a whole hall at the EY Centre dedicated to displays of gardening and outdoor spaces, he says.
"We definitely are not pulling the plug on the conference or speaking aspect, but we're putting more into the Living Landscapes."
(Although there are concerns the show may be shaken up by other things — namely the disruption that the Coronavirus is having on many gatherings from professional sports to schools — for now, organizers say the show is still on. However, check the home show's website for updates.)
This is the fifth year the Living Landscapes display will be at the spring show. Presented by Landscape Ontario, a provincial horticultural trades association, Living Landscapes will see eight massive displays of inspirational outdoor spaces spread throughout 30,000 square feet.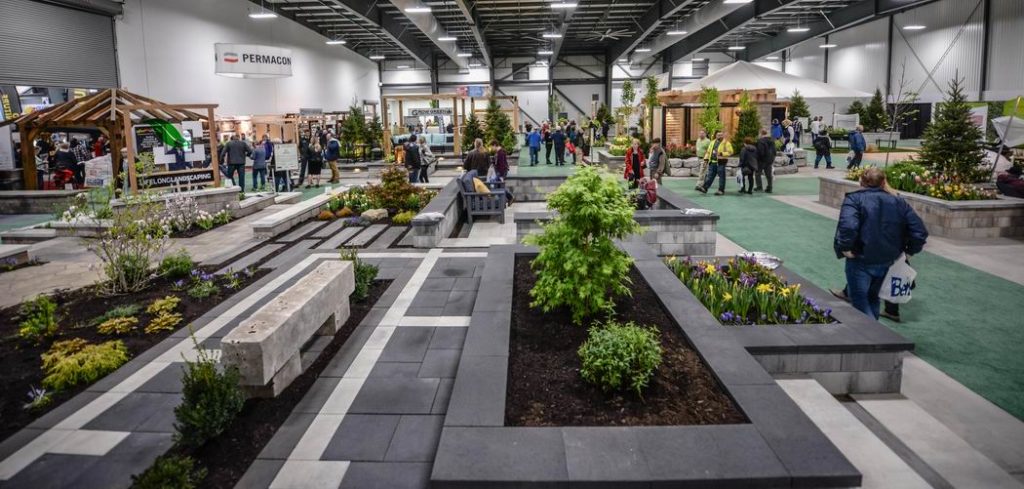 "When you walk in and the aroma hits you with the plants, the tulips, the bulbs, everything we have in there, it's absolutely amazing," says Marc Carriere, who chairs the Landscape Ontario committee that organizes Living Landscapes.
Last year's Living Landscapes was notable for a night garden created in a tent, which won the People's Choice award in voting by show visitors. There's no night garden this year, but there will be one landscape that includes a full-sized pool.
"Hopefully the water doesn't leak all over the EY Centre," jokes Johnstone.
And one landscape will be designed around another key show feature — a complete model home by pre-fabricated builder Bonneville Homes.
A Bonneville model has been a staple of the home show for more than a decade. While it typically has some landscaping around it, this year's iteration takes things to the next level, covering some 3,000 square feet and designed by Lifelong Landscaping around the features of the home.
"We're very excited to see how that comes out," says Johnstone.
Bonneville Homes co-president Dany Bonneville is also excited to see how it turns out. "It's supposed to be spectacular."
A new model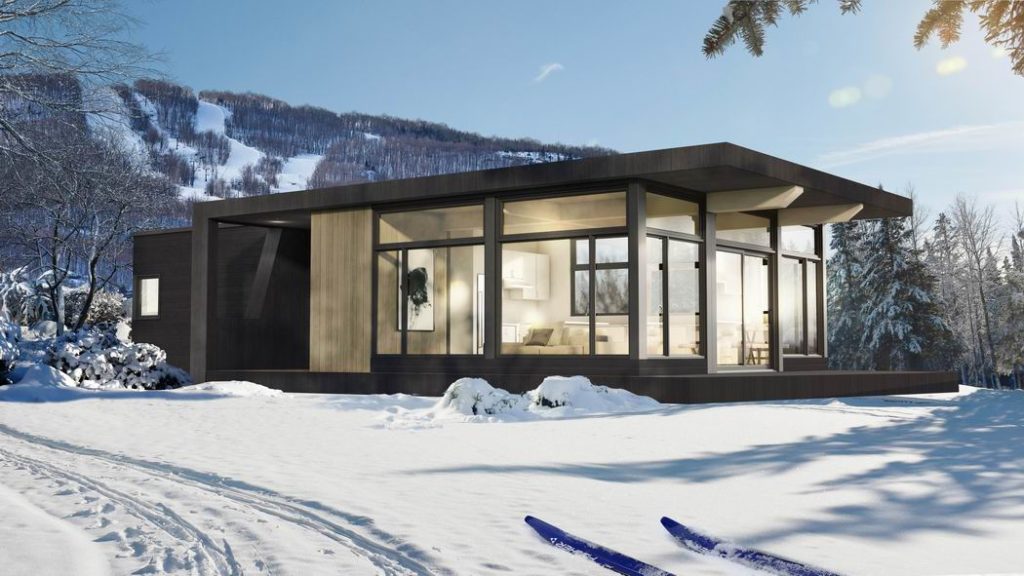 The home Bonneville is debuting is the latest model in its Micro-Loft series, called Kabïnn. The Micro-Loft series features 15 homes aimed at those looking for a low-maintenance cottage or ski getaway. Kabïnn offers 930 square feet, two bedrooms, 10-foot-high wood-clad ceilings and 40 feet of floor-to-ceiling windows throughout the main living area.
"It's really an amazing model," says Bonneville. "When you install this home on the right lot, you have the impression that the lake in front or the mountain in front is part of your living room, part of your dining room, because of all these windows."
It sells for under $200,000, not including lot and foundation. As a factory-built home, it takes three months from the time it's ordered until it's shipped to the building site. It then takes just one day for Bonneville to assemble it, with plumbing and electrical done afterwards.
Visitors to the show will be able to walk through the home to get a real sense of what it offers. "(People) can imagine themselves in these homes on a lake, on a hill, whatever the landscape they have chosen," says Bonneville. "What we're selling is a dream."
By the time doors open March 26, Johnstone expects the show to have about 350 exhibitors, up from the 320 there were last year, when the home show saw a record 33,470 attending.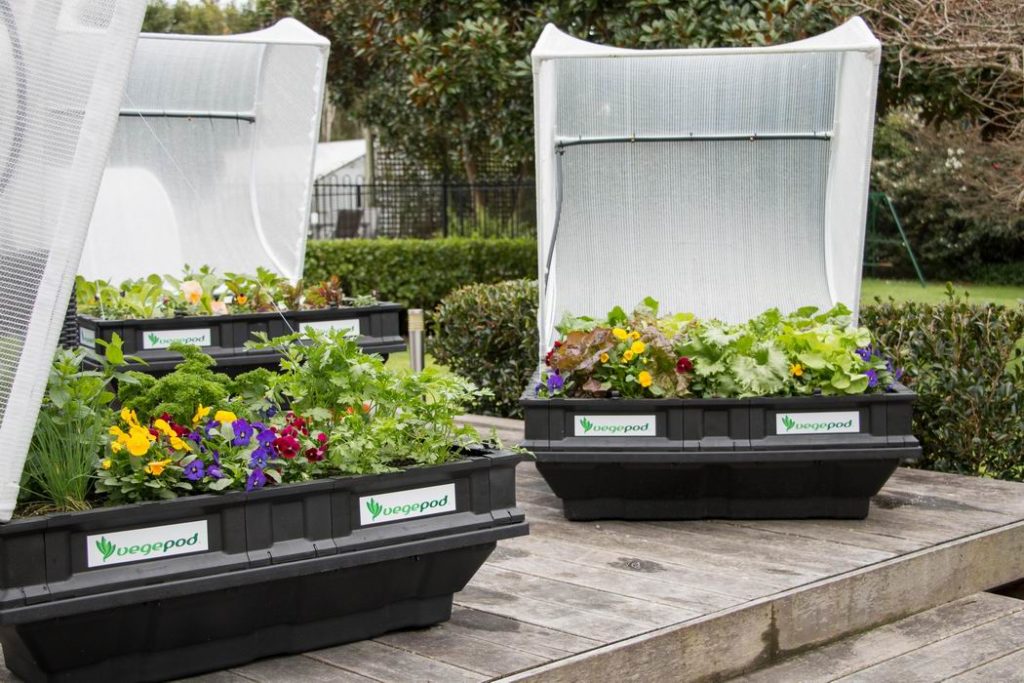 Other show features include a beer garden by Perth Brewery with a jazz trio in the Living Landscapes hall. Vegepod, the Australian company that promotes home vegetable growing, is back, offering a digging station, sniff-and-smell area, interactive quizzes and more. And Cityline's Leigh-Ann Allaire Perrault brings the mobile pop-up shop Hue La La to the show. The pink trailer is filled with modern décor, vintage finds and handmade gifts.
There are also several admission specials. On March 26, seniors and those who have a presto pass are admitted free, March 27 is trade day, meaning admission is free for trades professionals and trades students, and to celebrate the show's 40th anniversary, anyone whose 40th birthday is in March is admitted free any day.
For more information, including the Ask the Experts speaker schedule, visit ottawahomeshow.com.
If you go
What: Ottawa Home & Garden Show
When: March 26 to 29
Where: EY Centre, 4899 Uplands Dr.
Hours: Thursday & Friday, noon to 9 p.m.; Saturday, 10 a.m. to 7 p.m.; Sunday, 10 a.m. to 5 p.m.
Tickets: $13 for adults; $12 for seniors (60+) and youths (13-17); free for children 12 and under. There is a $2 discount if you purchase your tickets online. Parking is $8.
Information: ottawahomeshow.com; 613-667-0509
Related
Get regular updates on our latest articles