Have you noticed how wallpaper is making a comeback in Ottawa lately? It's showing up everywhere and it's being used in both fun and sophisticated ways.
I have a love-hate relationship with wallpaper. I love the transformation it can have on a space, how it adds pop with so much more depth and versatility than paint alone can do.
But it's been years since I've used it, mainly because my last experience with wallpaper was having to scrape the years-old floral pattern off the living room walls in the house I was selling. It was a messy, exhausting process that soured me on using it as a decor option.
But the papers available today are wooing naysayers back into decorating with it. From pre-pasted to textured and foil, there are choices for every budget and lifestyle. As wallpaper is making a comeback, even renters can get in on the trend, opting for peel-and-stick varieties that are easily removable and can travel with the tenant.
"Wallpaper is back because pattern is back," says Kristi Blok of Kiki Interiors, who recently created an accent wall in her son's room from a peel-and-stick whitewashed brick pattern to add the look of a natural stone without the cost and labour. "Walls are just another spot to embrace pattern and print."
Several recent entries in the Housing Design Awards put on by the Greater Ottawa Home Builders' Association featured wallpaper, and it's become a regular decor element in builder model homes.
"Wallpaper is such a great way to add a little personality to your space or even go big and make a statement," says Melissa Leclair of Leclair Decor. "There are such a wide variety of papers readily available now you can easily add it to any room in the house to take a ho-hum space to the next level."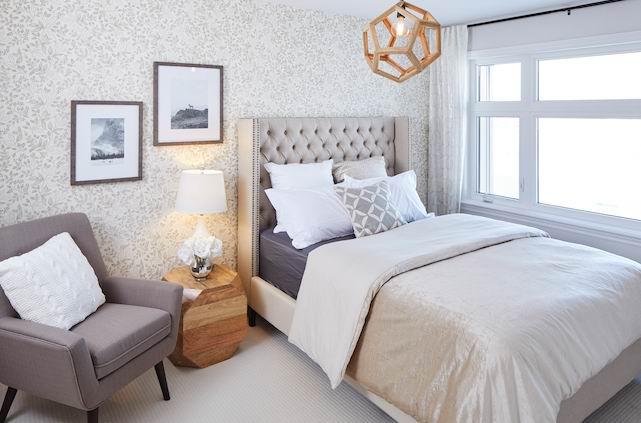 Leclair opted for a timeless pattern at Richcraft's Urban Town model in Riverside South.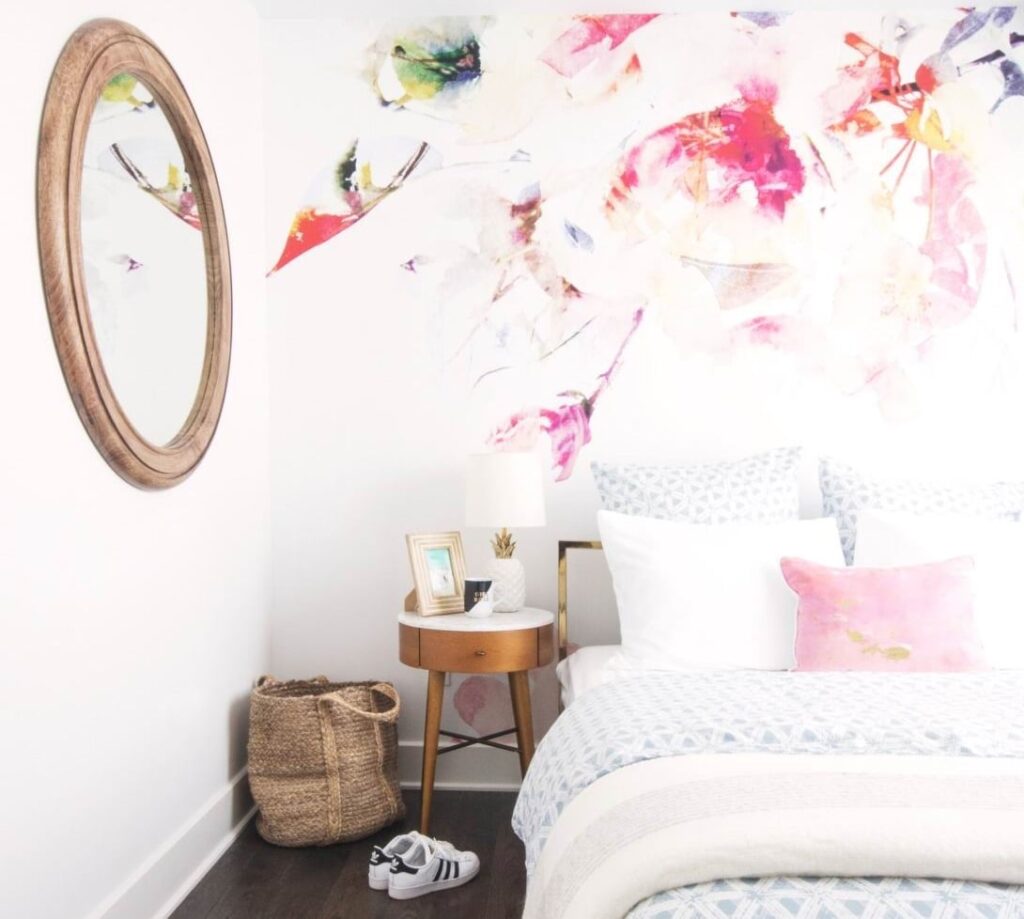 But she went for bold and moody with a condo at The Bowery.
At this year's Minto dream home in the CHEO Dream of a Lifetime Lottery, the powder room is on trend with its geometric patterned wallpaper.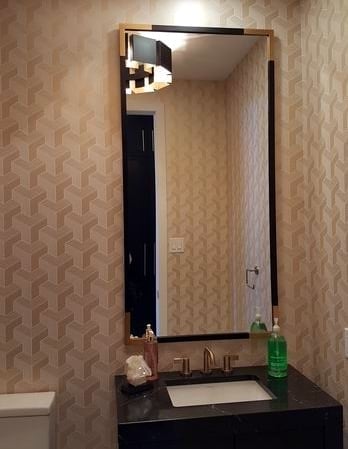 "Since it is easier than ever to apply and remove wallpaper, its use as an impactful decor element has been restored, especially with the generation that grew up as children through the '60s and '70s," says interior designer Tanya Collins, who decorated the dream home. "There is a sense of nostalgia about it."
Designers often pull trends from the past and give them a fresh update, say Donna Correy and Tracey Woodman of KISS Design, who decorate Minto's models. Wallpaper is a great example of this common design movement, they say.
Woodman and Correy combined geometric shapes (another trend) with a wallpaper accent wall in the upper hallway of Minto's Talbot model.
Also of note, says Hanan Awneh, design co-ordinator for Claridge Homes: "We're seeing more diversity in the way wallpaper is being used. Accent walls are the most common application, but we are also seeing wallpaper on ceilings, as bookcase back panels, as drawer liners, and as accents on furniture."
In fact, a fun feather-themed wallpaper turned up on the powder room ceiling of last year's dream home:
Here are a few more wallpaper inspirations:
Want to read more? Check out a story on wallpaper I wrote recently for the Ottawa Citizen.
Related
Get regular updates on our latest articles