As we say goodbye to summer, the excitement of the fall season brings us new inspiration. Cosy throws and warm hues, along with touches from nature, help to create an inviting atmosphere in our home.
With the cooler weather, we want our home to reflect a special warm place where our family and friends gather. One of my favourite quotes for the fall season is from Jane Austen:
"There is nothing like staying home for real comfort."
The fall season has so much for us to celebrate. I hope this article inspires you to look at your space in a new way and try new things.
Where to begin?
How do you start the fall decorating process? It can be overwhelming for many homeowners.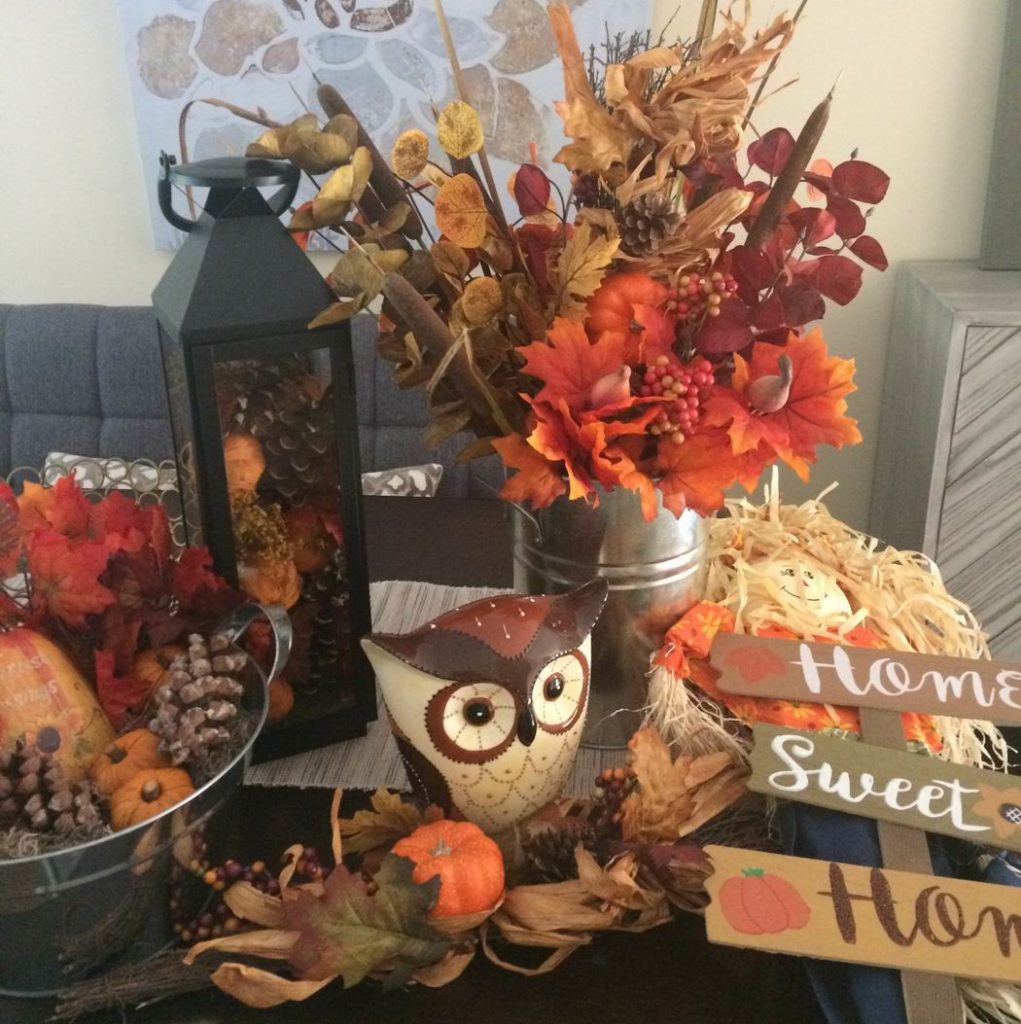 I suggest you start by pulling out any bins that contain your fall items so you can see everything at once. That way you'll have a good idea of what you have and be able to determine if you need additional pieces. If you need to purchase a few things, be sure to make a list so you don't forget.
Front door welcome
Why not mix it up this season and not do the "traditional" style wreath? Be creative using new shapes and ideas. Here are a couple of great examples from my own home.
Porch
Just because the weather is getting cooler, it doesn't mean you can't decorate your front porch. A pair of chairs or a bench are an easy focal point to begin your porch transformation.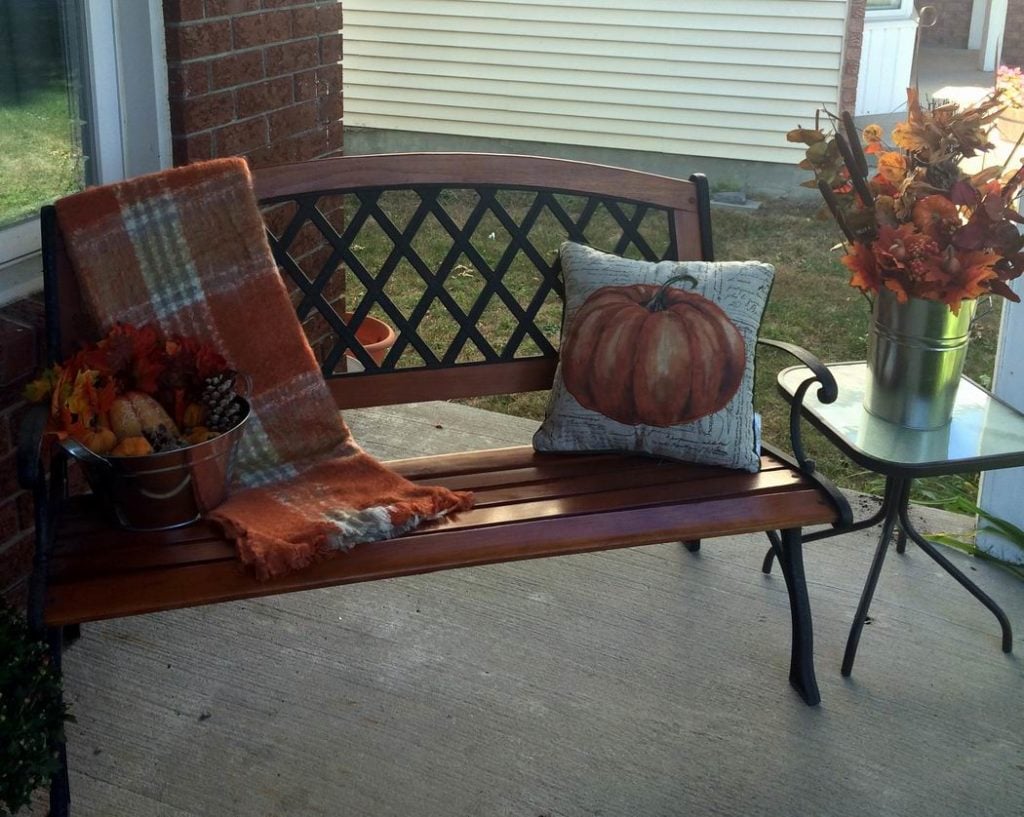 Why not bring out some bales of hay, corn stalks, scarecrows, pumpkins and, of course, the ever-popular flower of fall — the mum.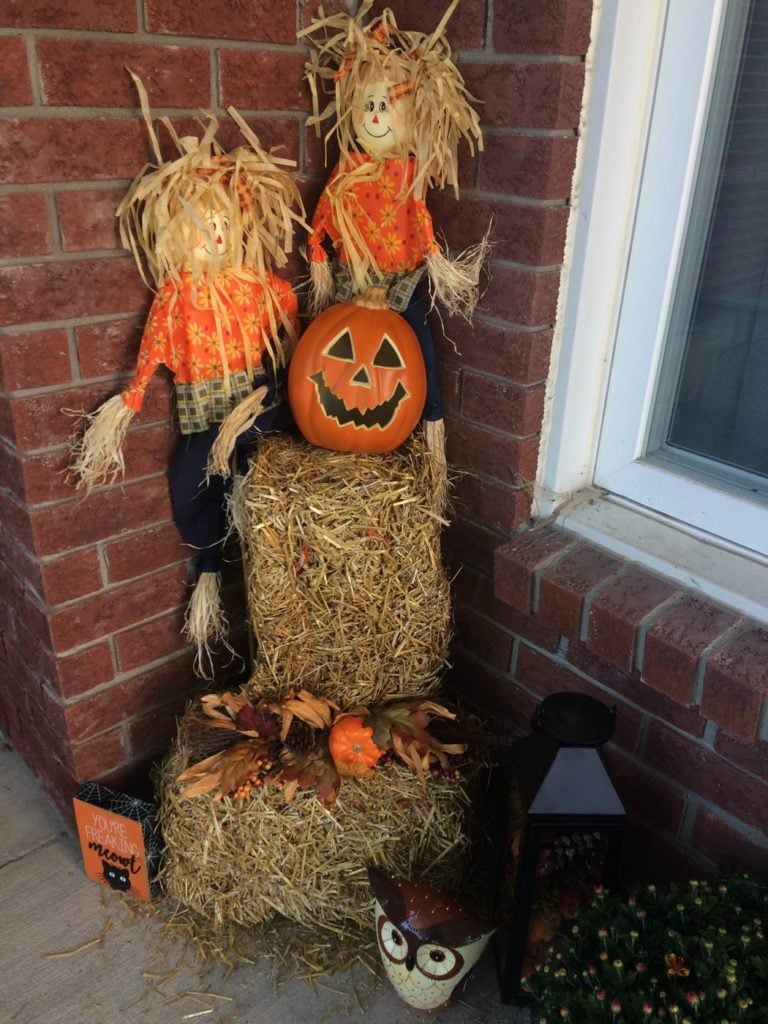 Don't forget to purchase a new welcome mat if yours is showing its age.
Easy table centrepiece
When it comes to your dining table, bring nature inside.
Table centrepieces do not have to be boring or expensive. Here I have taken a metal tray that I already had and added an assortment of mini pumpkins and gourds and used some wheat sheaf as the focal point in the middle.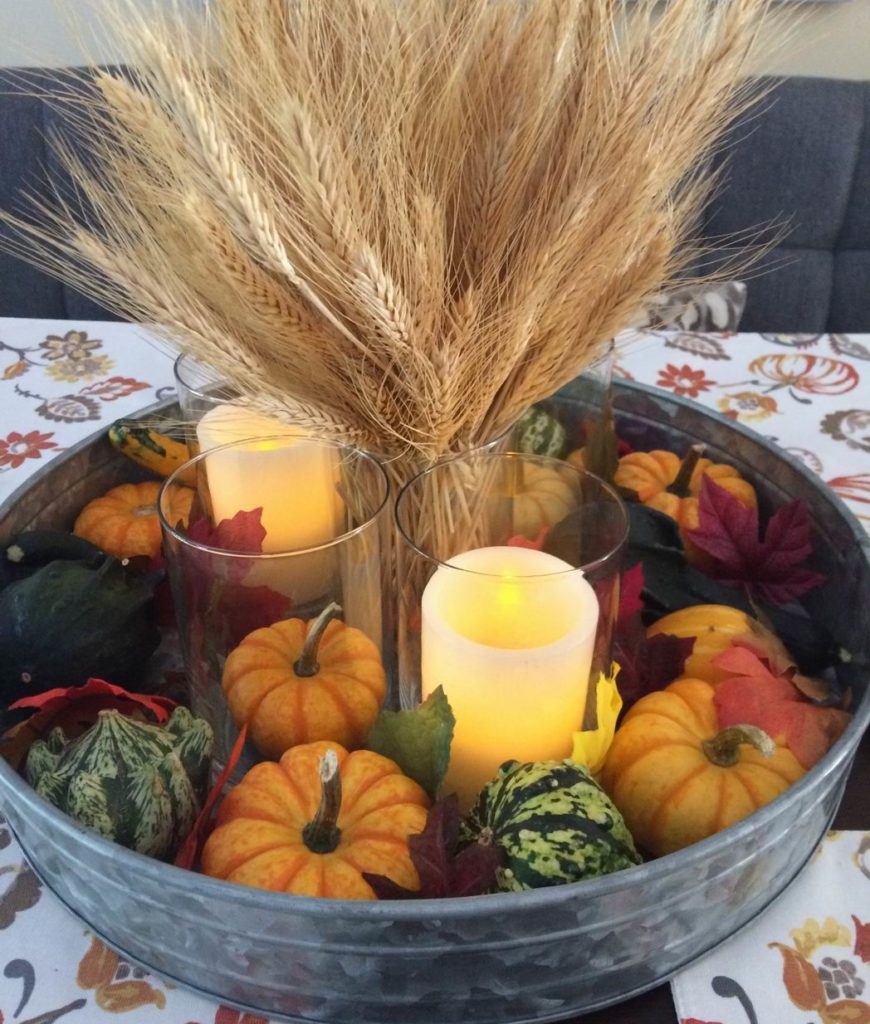 I also used a couple strands of mini lights wound through the arrangement for an added touch.
Dollar store shopping
Your local dollar store is a great source for any inexpensive touches you may need to really pull your look together. Some items you may want to keep an eye out for:
felt placemats in different shapes
leaf garland
scarecrows of all sizes
fall signs to include in your garden or your pots
small pumpkins
fall-inspired napkins
fall fragrance candles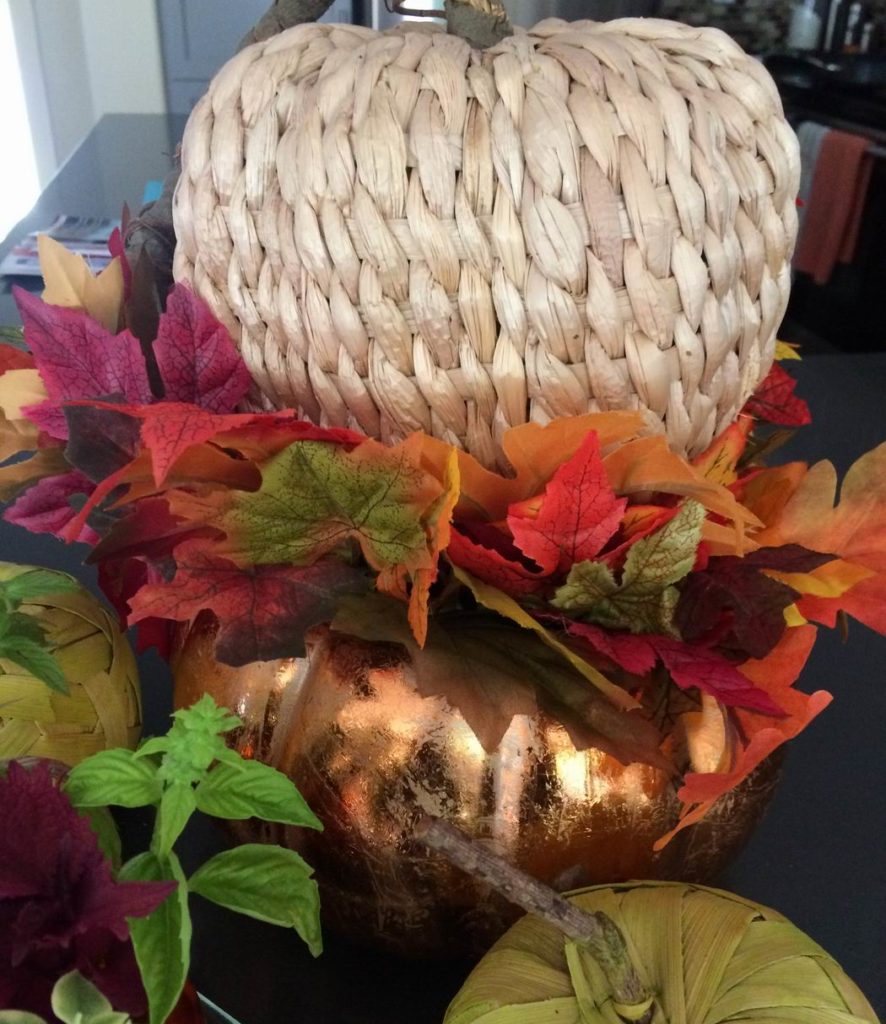 Cushions & throws, oh my!
This season we are seeing such amazing fall-inspired cushions and throws. They can be used for inside or outside decorating, offering a warm and inviting feeling.
Cushions, in particular, provide a quick update, while throws offer warmth, texture and interest.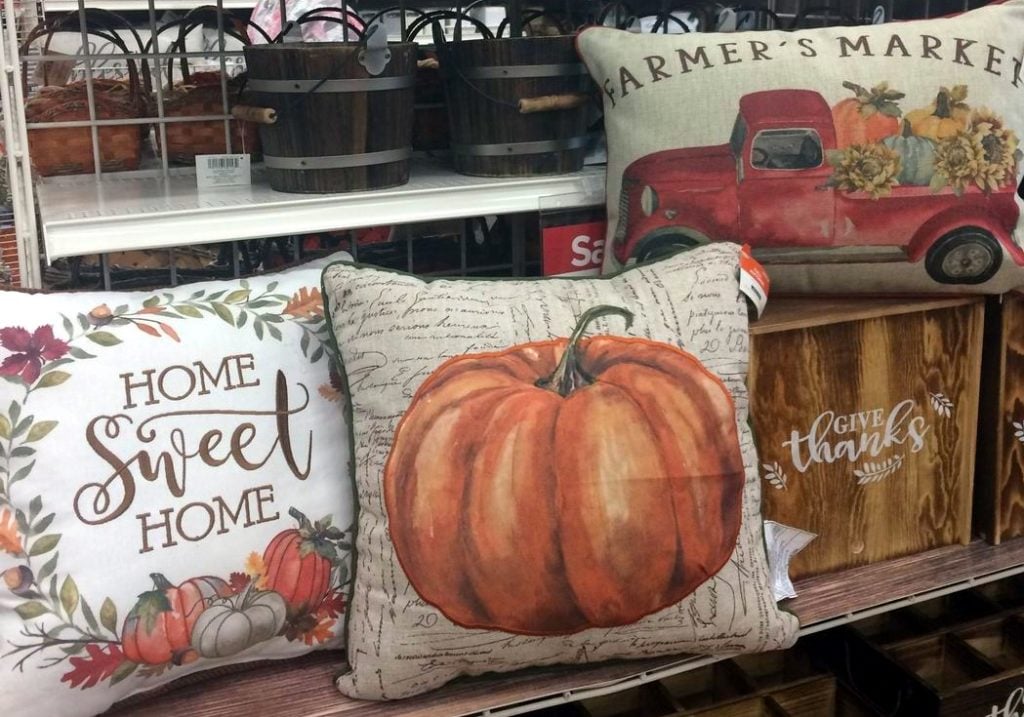 Bring on the heat
Now that the weather is getting cooler, we will be enjoying our fireplaces more. Be sure to add some fall touches to your mantel to really cosy your space up.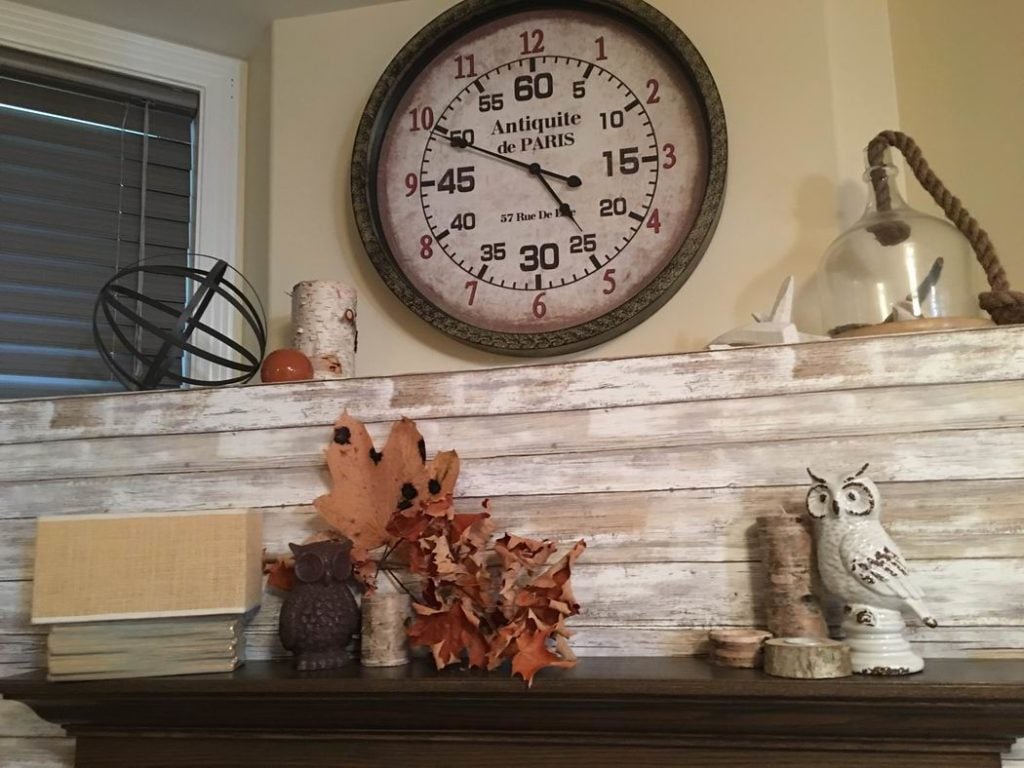 As you can see here, I've added some leaves, a couple of owls and birch bark candle holders to go with the peel-and-stick faux wood wallpaper I added earlier. It all creates the perfect atmosphere for the room.
The fall season is upon us, so use these ideas to inspire your own fall touches around your home.
Related