For many, a garden has traditionally meant just flowers — annuals and perennials. But now more than ever gardens are so much more. Thanks to repeated lockdowns, we have had the time to take a second look at our gardens and see how we can make them more interesting and attractive.
Adding garden accessories is a fun and easy way to give your gardens some pizazz. Small statues, gnomes, garden art or even a bird bath can make your garden pop with personality.
Creating a garden chair
Since last year's original shutdown, I have been creating garden chairs with my very creative colleague Lana Doss — The Fine Gardener. We partner with Habitat for Humanity Greater Ottawa, which provides the chair through their ReStore. I do the creative design of the chair and Lana adds the final touch — live plants — to complete the look.
It is so much fun to take a boring chair that you normally wouldn't give a second thought, envision it with new life and bring that vision to fruition. And they can make great yard or garden accessories.
You don't need any special skills to create your own garden chair, just some creativity and patience. So, search your basement, shed or garage for a lonely chair that is just waiting for a new look.
Here are three chairs and a bicycle that have been given a fresh lease on life and that can be incorporated into a garden, porch or deck. Follow along for each of the transformations and see how easy it is to do.
Ornate dining chair makeover
As soon as I saw this chair, I knew exactly what I wanted to do with it. I wanted it to have a stone base with moss, which I picked up at the local dollar store.
Step by step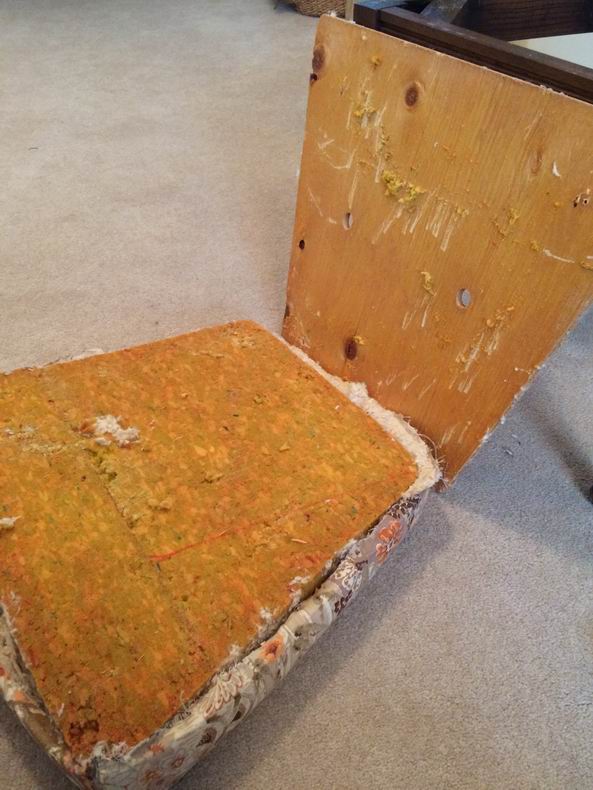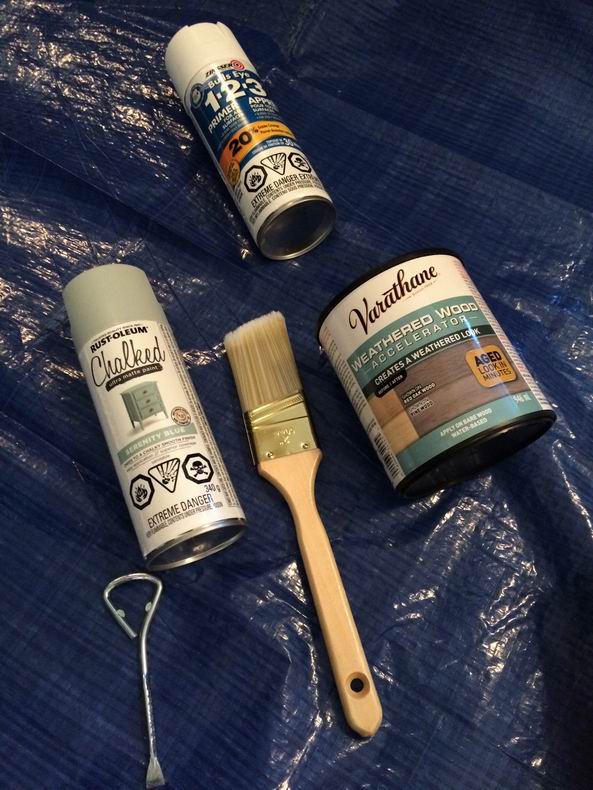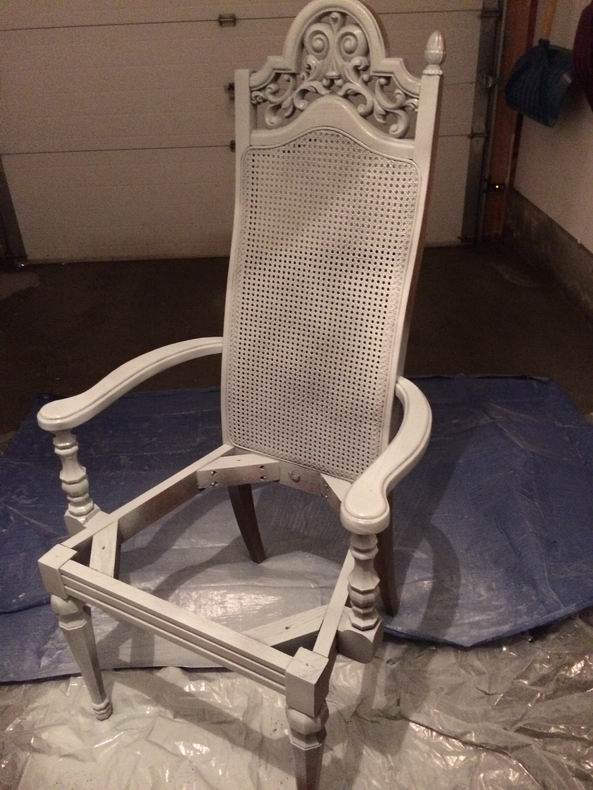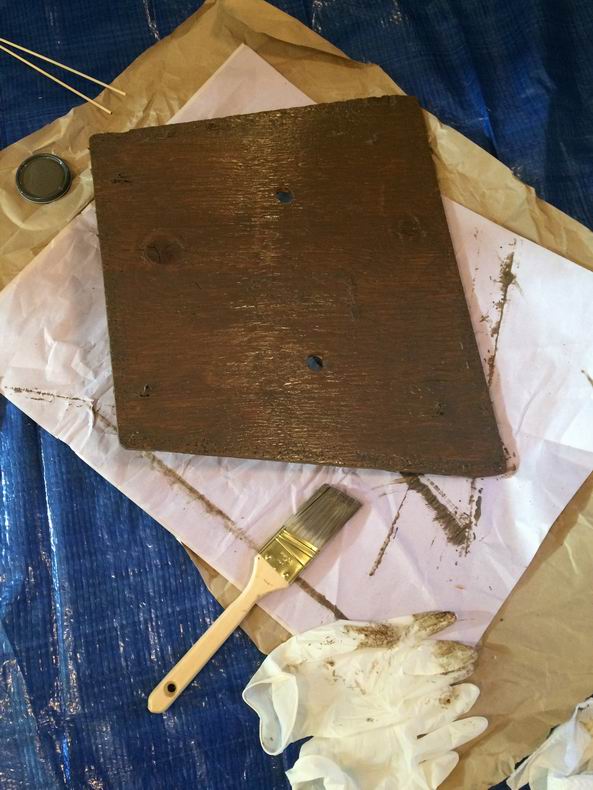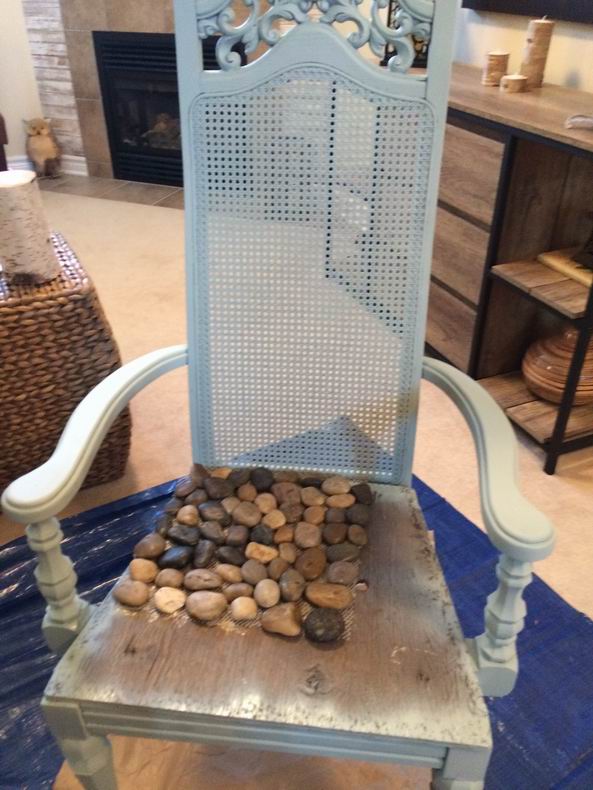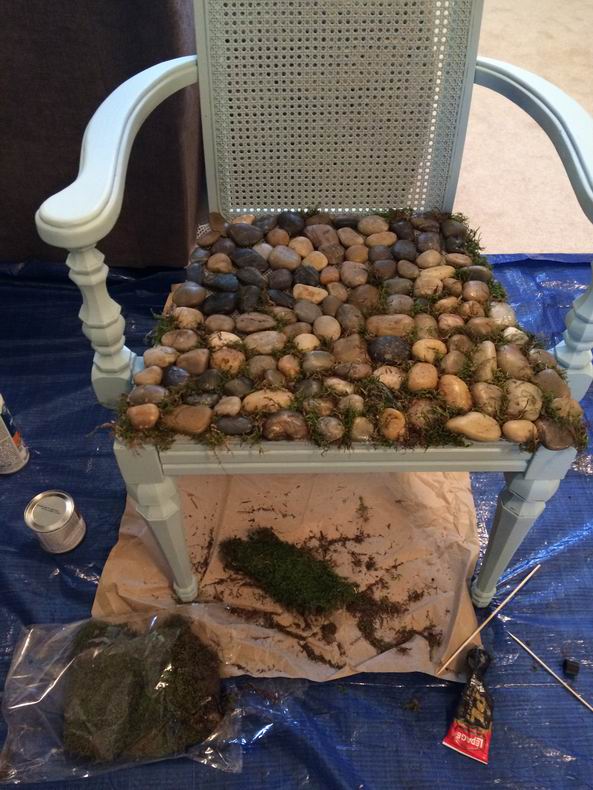 The final touch was adding the plant to complete the transformation. I just love how it turned out.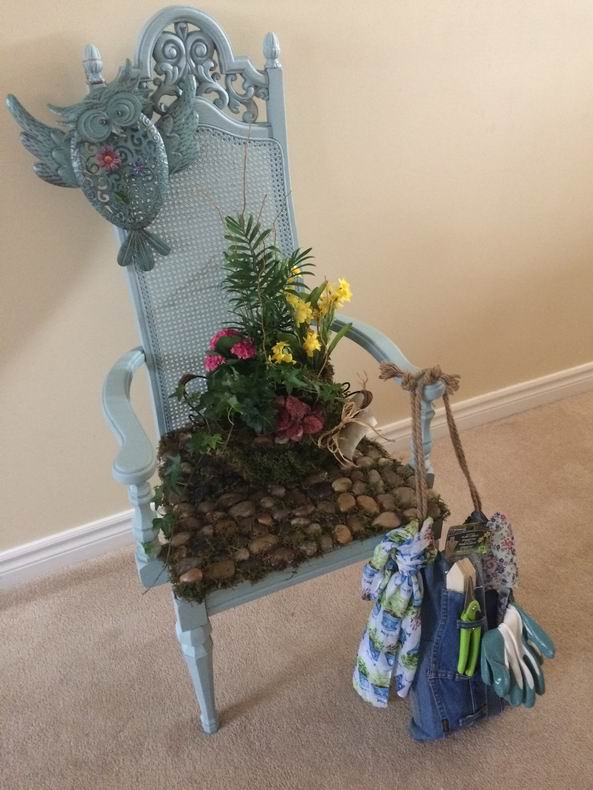 Maple kitchen chair
You really can't get any more basic than this chair. Here's how it was transformed: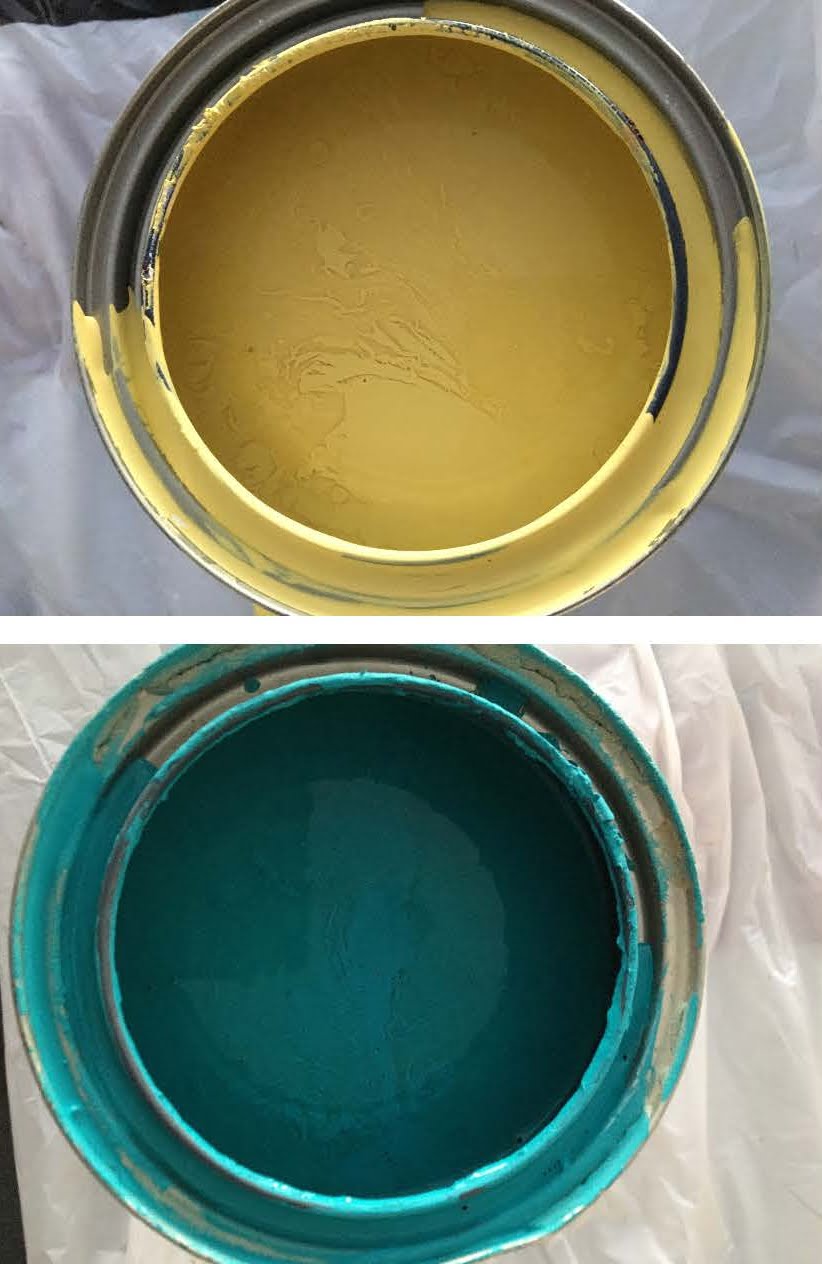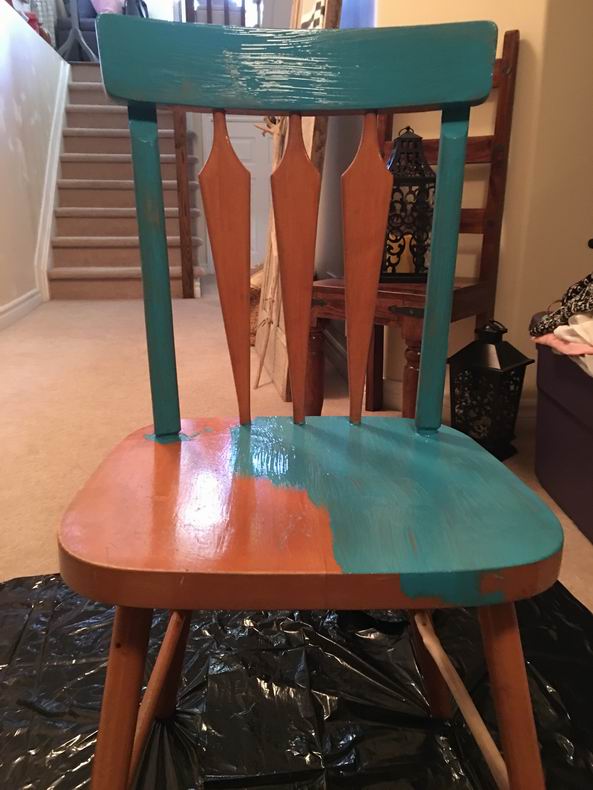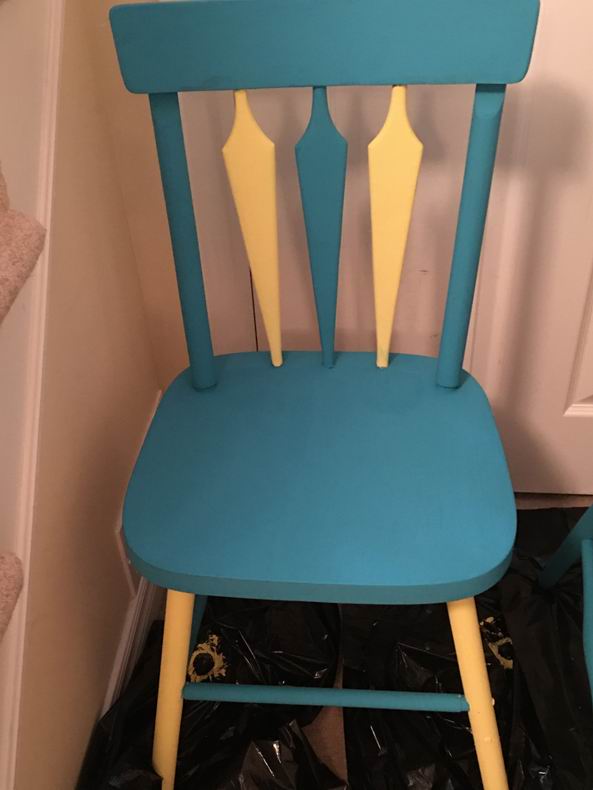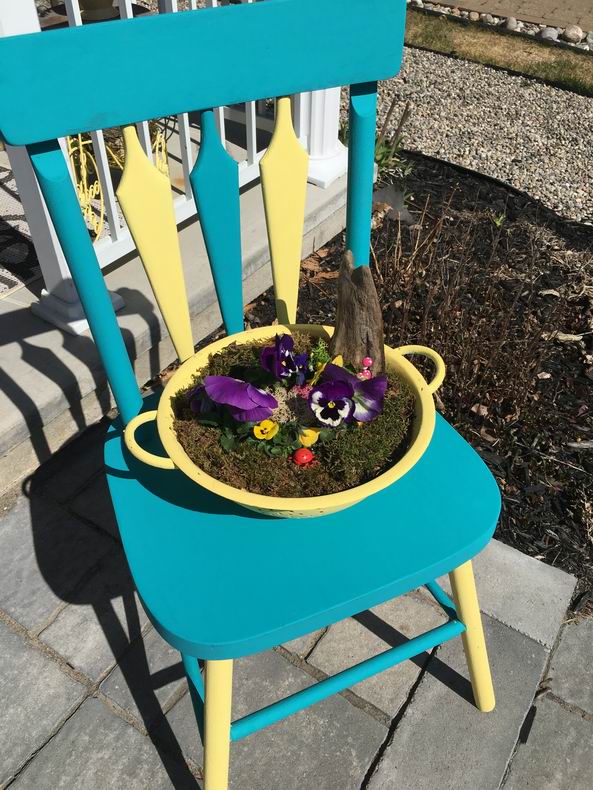 We wanted to add a sense of whimsy to this makeover and took a plain kitchen colander, painted it vibrant yellow and added some plants. It was the perfect addition to our colourful garden chair.
Vanity seat with succulents
Talk about being vintage. This vanity chair has been around for many years and was ready for a fresh, new look and purpose.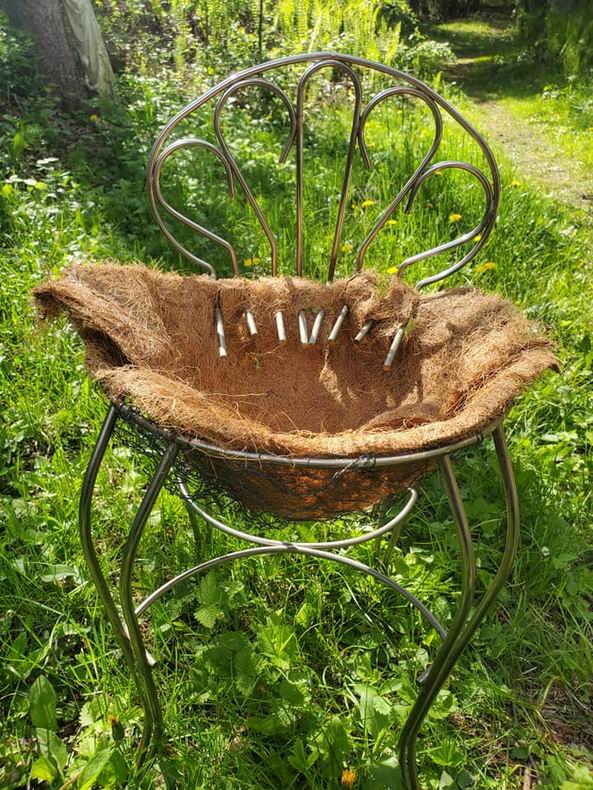 The seat base was removed and a coco liner added, fastened to the chair with iron prongs.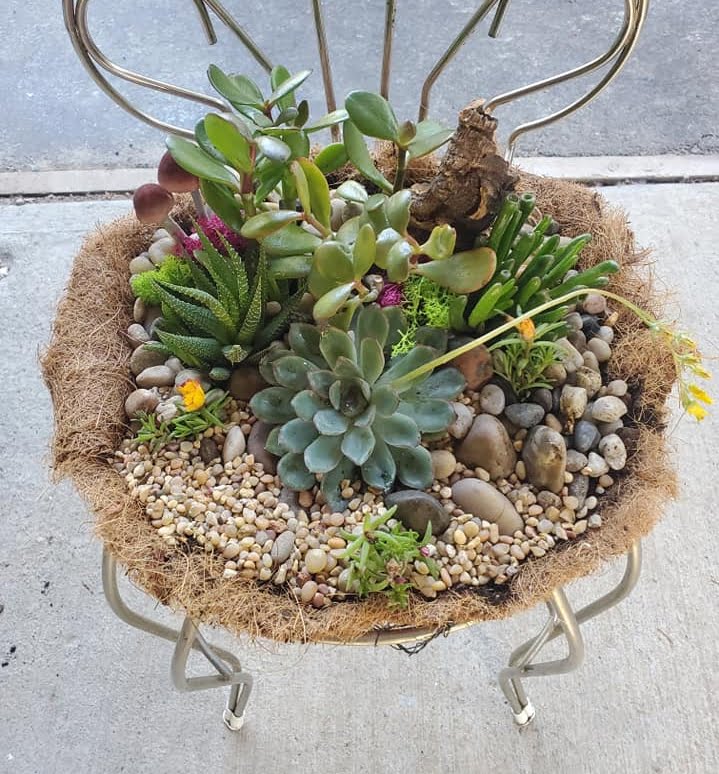 Time to add the soil, then succulents, small stones and rocks to create a succulent oasis.
Vintage bike big on style
It's funny when you think of something that you would like to have in your garden — like a bike — and the next thing you know you are picking up a vintage 1960s bike from a Buy Nothing group in your community.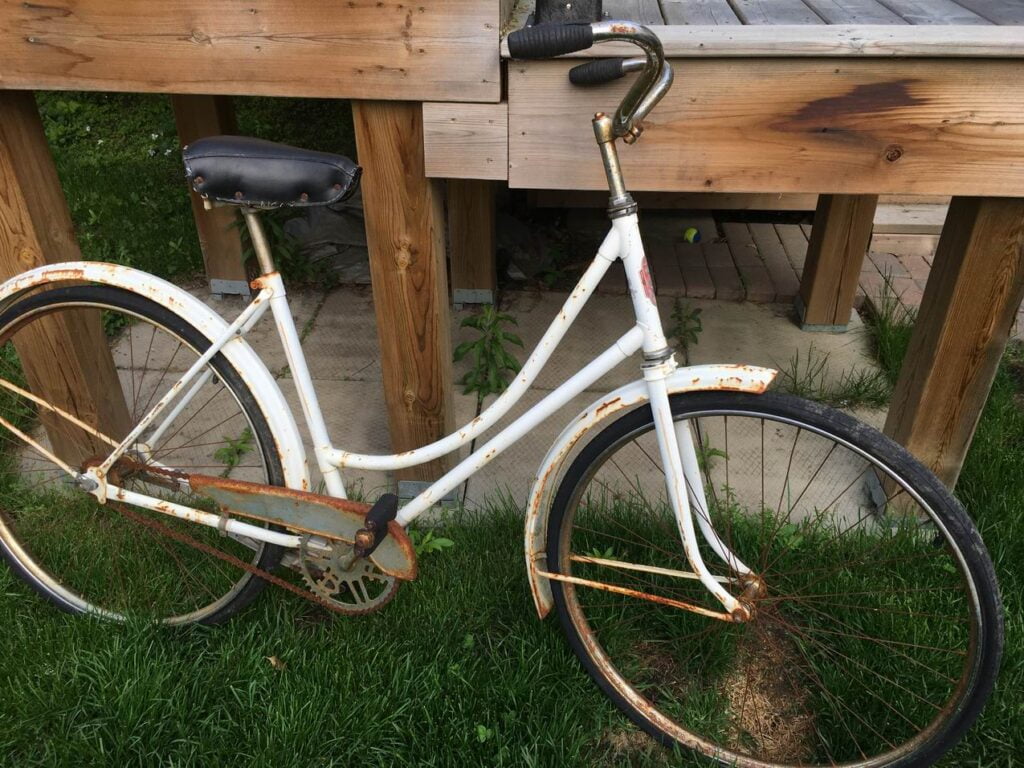 I was so excited to bring this bike home and couldn't wait to add it to my garden area. I had to decide if I was going to paint it a vibrant colour or keep it as is. I opted for as is and can always paint it next year if I decide.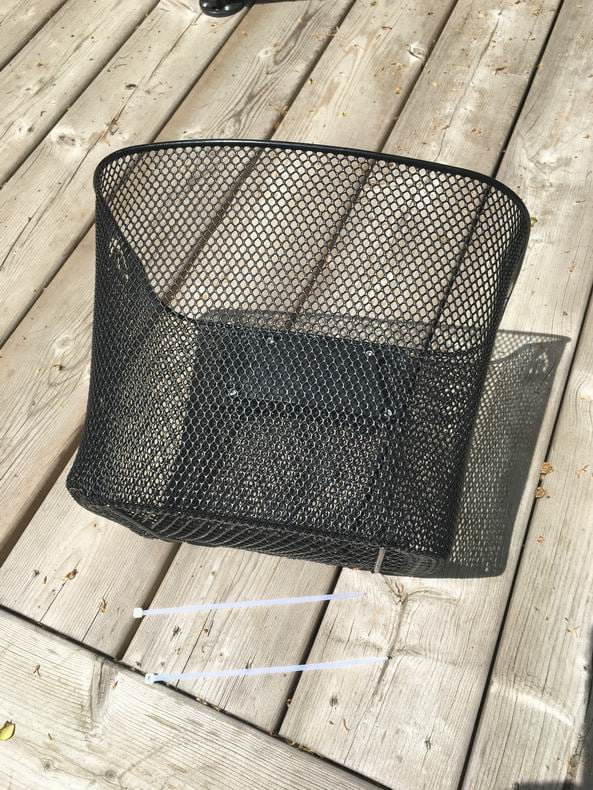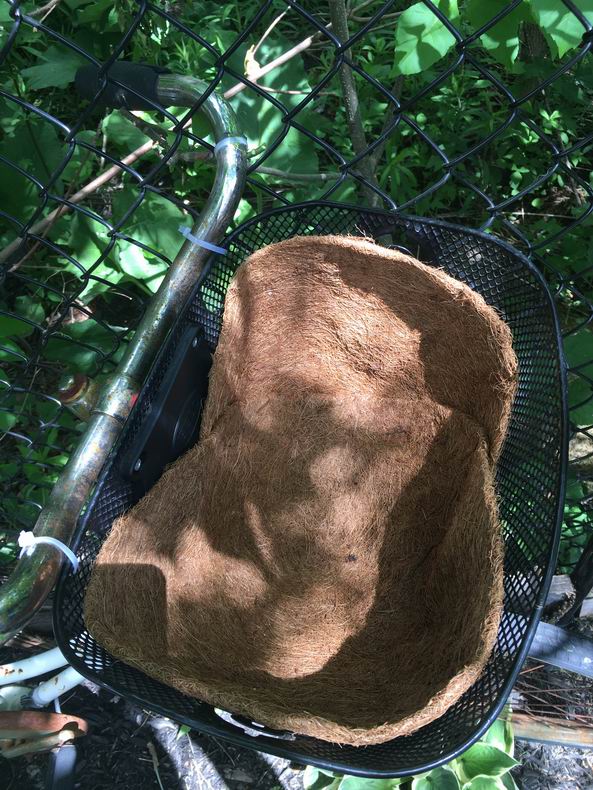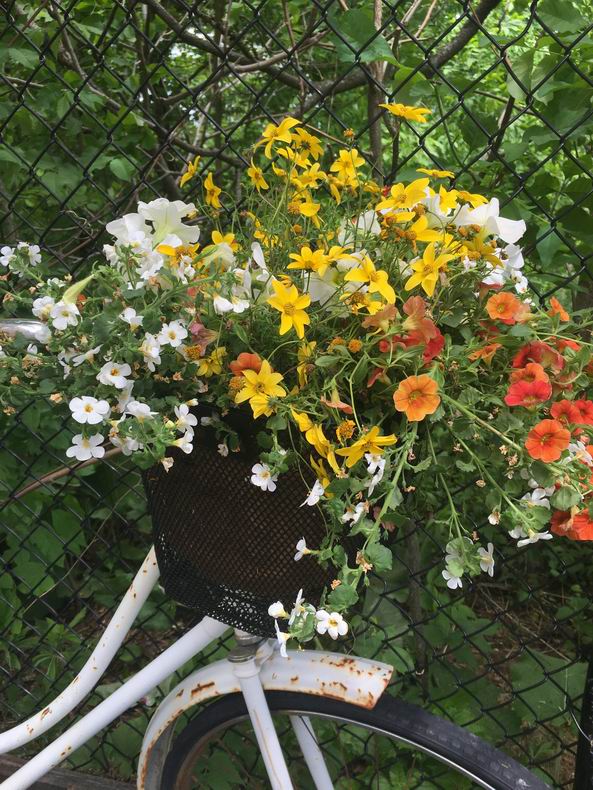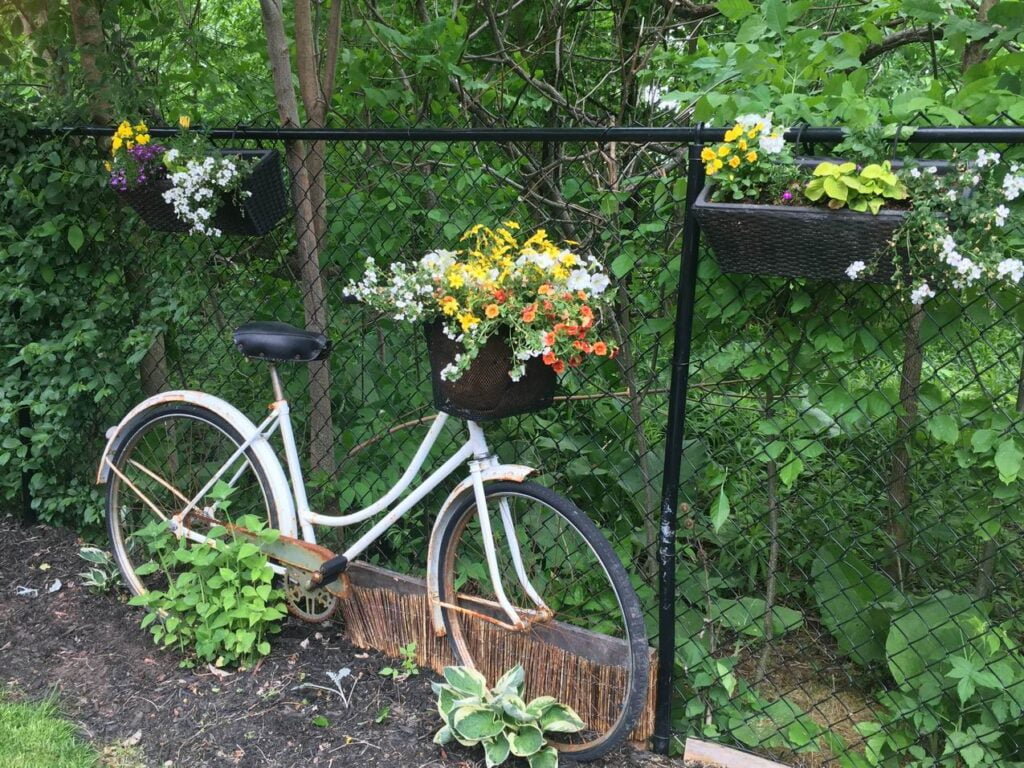 I decided to place the bike in between two fence baskets, leaning on the fence. I can see the bike from anywhere in my yard and it puts the biggest smile on my face.
Now it's your turn. Here's to being creative in your garden.