While it can amount to crystal ball gazing, the 2019 housing trends forecast for Ottawa by local and other experts offers some tantalizing possibilities. We've focused mainly on market matters, but you'll also find a few home improvement and design trends for some colour, pardon the pun.
New and resale homes
"Here we are barely into the first quarter of the year and already 2019 is looking like it could be a little bit of an interesting ride," says Cheryl Rice, president of the Ottawa division of real estate analyst PMA Brethour Realty.
Speaking at a meeting of builders and other industry companies organized by the Greater Ottawa Home Builders' Association (GOHBA) in January, Rice summed up housing performance in 2018 and cast ahead to what 2019 has in store.
Both resale and new home sales did well last year, she notes, with resale figures hitting a record-breaking 17,476 sales despite being hampered by chronically low inventory, and new home sales holding steady, if slightly lower than in 2017.
"Saving the day was a good supply of resale condos."
"Demand remained very strong through 2018, resulting in a tighter supply of residential resale, multiple offers, bidding wars and ultimately higher prices," Rice says. "However, saving the day was a good supply of resale condos and that accomplished three things: it filled the housing gap; it prevented a hot resale market from overheating; and it fueled a record-breaking year of sales… And it could have been higher if there were more inventory."
The average resale price of a non-condo property last year was $446,661, up 5.1 per cent from 2017, while condos averaged $278,316 (up 3.2 per cent).
For 2019, resale prices are expected to rise 4 per cent, according to the Re/Max 2019 Housing Market Outlook. And the seller's market that we settled into last year for the first time in five years should remain as inventory issues continue to hamper supply, the Ottawa Real Estate Board predicts.
The affordability factor
The new home market also suffered from supply issues, particularly when it came to townhomes. As buyers adjusted to interest rate hikes and a new mortgage stress test by seeking more affordable townhomes rather than single-family homes, there were several instances of builder developments running out of towns.
"Low townhome inventory was the theme for 2018," Rice said in a follow-up interview.
Despite that, there were still plenty of project launches or new phases released — by Rice's count an estimated 23 new projects opened and 25 new phases were released. "That's a heck of a lot of new product that came to market."
Due South & 2019 housing trends
The south end, which had been suffering from a lack of new homes, proved particularly popular for anything new coming on the market. "This created such pent-up demand that any new product was scooped up almost as soon as it was released," says Rice.
For 2019, in keeping with many economic forecasts, she anticipates interest rates will be kept in check, at least for now, and the economy will continue to grow, if at a slightly slower pace. The federal election coming in the fall creates some uncertainty, just as it did ahead of the Liberal government's election in 2015, but for the most part, Rice feels this year's new home sales will be stable and "will depend largely on our builders and how they manage their supply and closing dates."
Meeting the demand
She also feels many builders will "scramble to try to meet pent-up demand in a hot market with a housing supply that right now is still relatively affordable."
That demand includes condo apartments, which for many years suffered from a glut caused by overbuilding. Now that the glut has been cleared, both Realtors and developers expect the condo market to pick up again.
One developer poised to take advantage is Claridge Homes, which is expected to launch three downtown condo projects in March alone — Moon (above the Lyon Light Rapid Transit or LRT station), Royale (ByWard Market) and District (Centretown).
But affordability, cautions Greg Graham, is increasingly becoming an issue. Graham, who is the chief operating officer for Cardel Homes as well as the president of its Ottawa office, also spoke at the GOHBA meeting.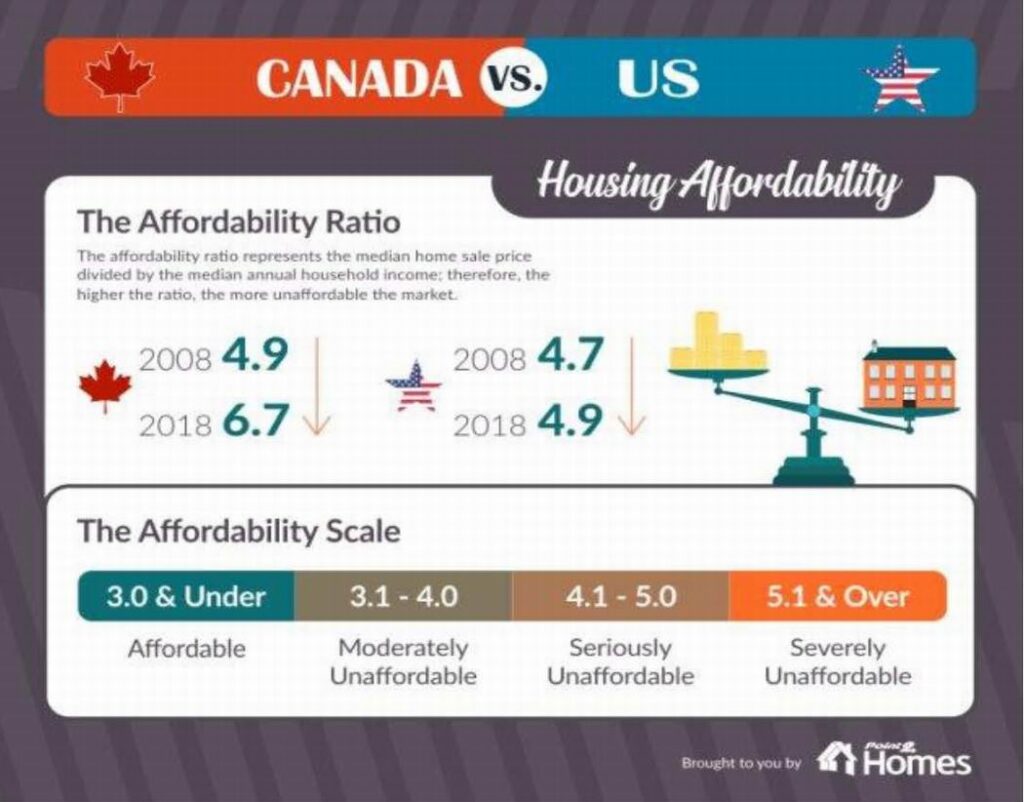 In the 10 years since the housing collapse in the United States triggered the global recession of 2008-2009, the average house price has jumped 50 per cent in Canada (vs. 24 per cent in the U.S.), while income is up an average of just 15 per cent (vs. 18 per cent in the U.S.), he says.
"That gap is really starting to impact our affordability," he adds. "We are now in the severely unaffordable range in the Canadian housing market." While he acknowledges the issue is not as dire in Ottawa, it's still one home buyers face.
"Rent will become the new norm" as those who can't afford to buy will rent instead, he says.
"We see labour costs going up, we see material costs going up, there's the mortgage interest rate increases, there's the stress tests that are happening, the time to get to market is very challenging here in Canada, the development charges… Those are things affecting affordability in Canada and will continue."
The appeal of pre-fab
That means the industry needs to adapt to stay ahead, Graham says. One way he sees that happening is through the growth of pre-fab or factory construction. Ongoing labour shortages are forcing an evolution and one way forward is more factory building of a home's components, something Graham is already witnessing in the United States.
By taking a "central clearing house" approach that promotes collaboration among builders, adopting pre-fab technology could mitigate problems related to labour issues as well as time delays that add to the cost of a home.
In a similar vein, a recent column by regular All Things Home contributor Steve Maxwell explores how modular or factory-built homes are increasingly including custom touches.
The Official Plan
This year will also see the city begin updating its Official Plan, a process that likely won't be finished until about mid-2021, says Jason Burggraaf, GOHBA's executive director. The Official Plan provides a vision for the future growth of the city, looking at everything from community design to zoning to transportation planning and the city's urban boundary. It provides a general road map of where and how the city plans to grow.
Burggraaf expects this update of the plan to include a continued push for intensification within the core, particularly around transit nodes like the new LRT stations.
"I'm starting to see signs that energy efficiency is going to really start being picked up here in town."
"In terms of the actual building science," he adds, "I'm starting to see signs that energy efficiency is going to really start being picked up here in town. We've had a number of smaller builders who have done Net Zero energy-ready homes, but now some of the bigger builders are also doing them on a pilot process to see how they can integrate them into their regular routines. So, Ottawa's just on the cusp of really jumping into that high-performance housing."
(Net Zero homes produce as much energy on site from renewable resources as they consume over the course of a year.)
Burggraaf also sees an emphasis on affordable housing.
"The city, through various agencies, operates about 20,000 units of affordable housing and then there's a waiting list of about 10,000 more. So, it's going to be a significant discussion as to how we accommodate that need and how we take care of people who can't quite make a market rent."
What about home improvement & design?
If market forecasts are the serious part of housing, renovation and design trends are the fun part.
Renovations continue to be a popular choice for many homeowners, with an Altus Group report predicting the $75-billion-plus industry will grow this year.
So, what renovations will pay off the most? According to Remodeling magazine's annual Cost vs. Value report, the No. 1 spot goes to the less-than-sexy replacement of a garage door (it took top spot last year, too).
Of course, there are plenty of other renovations that give a good return on your investment. Read our take on renovations that pay off.
When it comes to design, emerging trends can be fun to watch — and adopt — but it's always good to be sure you really like one before you try it, especially since not all trends have staying power. If you're not sure, experiment in small ways that are easy to replace.
That said, here are a few fun design themes in store this year.
"There's a definite trend towards warmer and spicier colours," celebrity contractor Scott McGillivray said in a column back in October. He wasn't kidding.
In fact, the influential Pantone Color Institute, which sets the tone for the design industry, would announce a few weeks later that the colour of the year for 2019 is Living Coral, a warmer departure from 2018's cool Ultra Violet.
Calling it vibrant, yet mellow, Pantone says on its website that "Living Coral embraces us with warmth and nourishment to provide comfort and buoyancy in our continually shifting environment."
In a similar fashion, Canadian paint maker Beauti-Tone's Colour of the Year, Tropic of Conversation, is a playful orange that makes for a great accent.
"This bold colour choice is an homage to our positively powerful state of mind," says Beauti-Tone creative director Bev Bell.
And Sherwin Williams has gone warm as well, choosing Cavern Clay as its colour of the year. The warm terracotta is a nod to mid-century modern style with the soul of the American Southwest for a desert modern esthetic, the paint maker says.
"We believe 2019 will be a renaissance of the 1970s — with a twist. In the coming year, we will embrace our pioneering spirits and artisan ingenuity," Sue Wadden, Sherwin-Williams' director of colour marketing, says in a release. "Cavern Clay embodies renewal, simplicity and free-spirited, bohemian flair."
Not all paint makers have gone the Pantone route though.
Dulux has named two colours of the year, both deep greens — Night Watch and Mojito Shimmer.
"Both of these colours (shown above) represent the ultimate in luxe, delivering a rich, striking look that brings sophistication and depth to living spaces," says spokesman Martin Tustin-Fuchs in a release.
Other 2019 housing trends McGillivray is noticing: matte appliances (think black or slate for a stainless-steel look, but in other colours, too); double kitchen islands (we've already seen that one here in Ottawa, including the award-winning project below by Nathan Kyle of Astro Design Centre); larger windows with simple or streamlined window treatments to minimize barriers between inside and out; lighter wood floors; and hands-free technology everywhere (hello Alexa).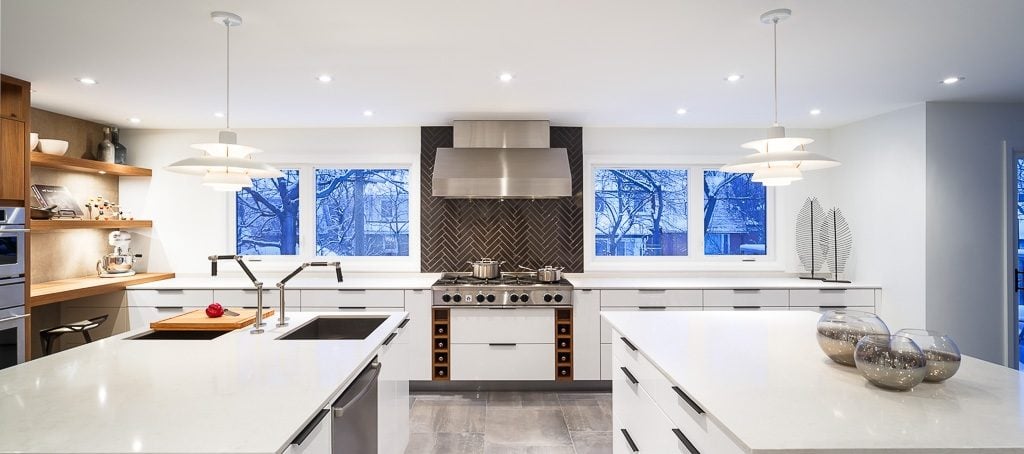 The National Kitchen and Bath Association is forecasting 14 trends for 2019 with an emphasis on clean lines, a continuation of mixed finishes and, surprisingly, an increase in the use of laminates, thanks to technology that gives them a more realistic and textured appearance.
HGTV also sees a leaning toward things like matte black cabinets, industrial countertops, handmade tiles and a mix of wood and white, among other kitchen trends.
And celebrity designer Jane Lockhart is seeing some interesting possibilities, like appliances that are moving out of the kitchen — think wine fridges and coffee bars in the bedroom or den — and repurposing rooms we don't use into spaces that meet the needs of today's families, like converting your dining room into a library or music room.
Related
Wallpaper makes a comeback in Ottawa homes
New home developments coming soon
Get regular updates on our latest articles