A whole-home renovation is disruptive, but proper planning and execution will yield rewards for years to come. Here's how award-winning ARTium Design Build eases its clients through the whole-home renovation process.
Why do homeowners invest in a whole-home renovation?
Project developer Scott Wennick answers:
As the city expands, new homes are getting further and further from the core and what it offers (shopping, restaurants, entertainment). Additionally, new-home properties are getting smaller and density is increasing, leading to less "free" space in the neighbourhood.
Compare that to your current home that has plenty of room for family and friends, is in a good location, has mature trees and offers all the amenities you've become accustomed to. The fact is, you love "where" you live, you just don't love the dwelling you're currently in.
A whole-home renovation can give you everything you desire without moving. The cost of relocating is often wildly underestimated, and much of the money is lost forever. In comparison, what you spend on the renovation goes right back into your property. Not only that, but the "happiness" factor is priceless. Be it a gourmet kitchen, cosy lounge or spa-like ensuite, the possibilities are limited only by your budget.
A whole-home reno is a big project. How does ARTium make it as simple as possible for the family?
Scott Wennick answers:
ARTium Design Build is a turnkey design and construction company. We engage our clients at the dream stage and carry them through the process until we "hand them the keys" to their newly rejuvenated and renovated home. That sounds simple, but the background work is where the rubber really hits the road.
The design phase is critical. Most renovation failures occur because something was missed at this stage. A question wasn't asked, an issue wasn't addressed and a solution was never presented. This translates into skyrocketing costs, missed deadlines and unhappy clients.
The design phase is the most important aspect of the total renovation, and we never rush it. While we completely involve our clients in the functionality and esthetics of the project, behind the scenes we are evaluating the feasibility of the entire project to ensure we deliver the dream as efficiently, economically and with as little impact on the client as possible.
All of this is done with regular and scheduled communication between our client and the ARTium team. In the past, all meetings were in-person. While this is the best way to communicate, during the pandemic we discovered other effective ways to share information and ideas. Now, in addition to regular in-person meetings, we utilize video conferencing and online project management tools that our clients can access.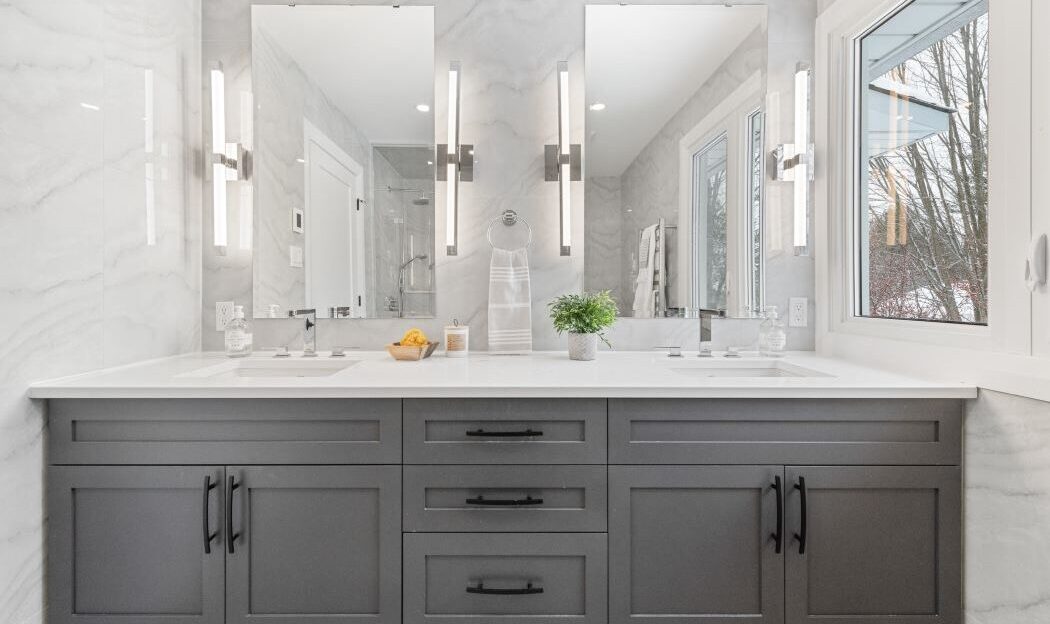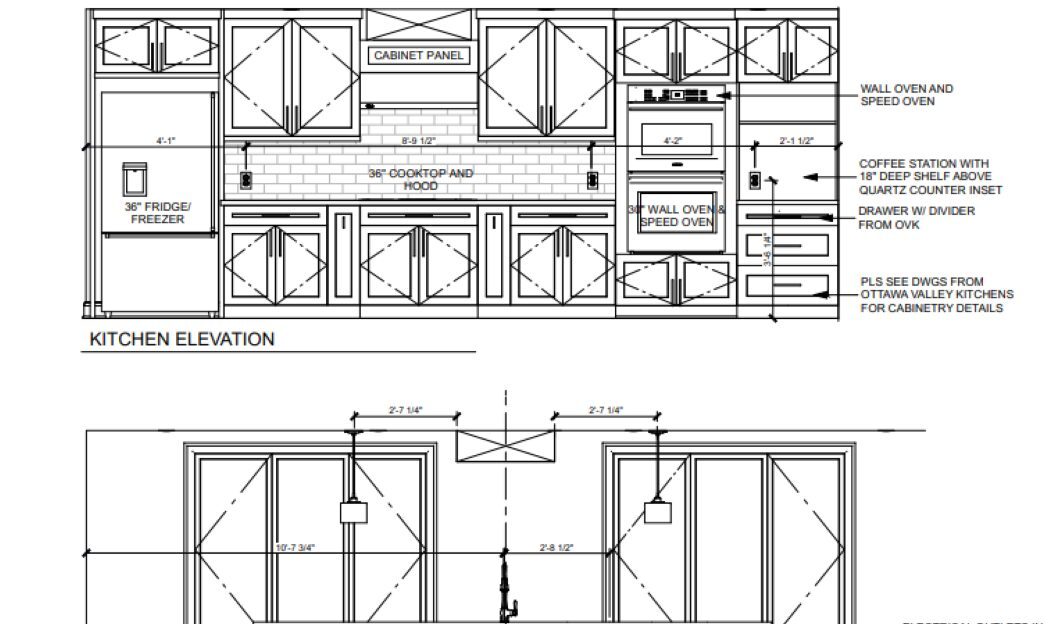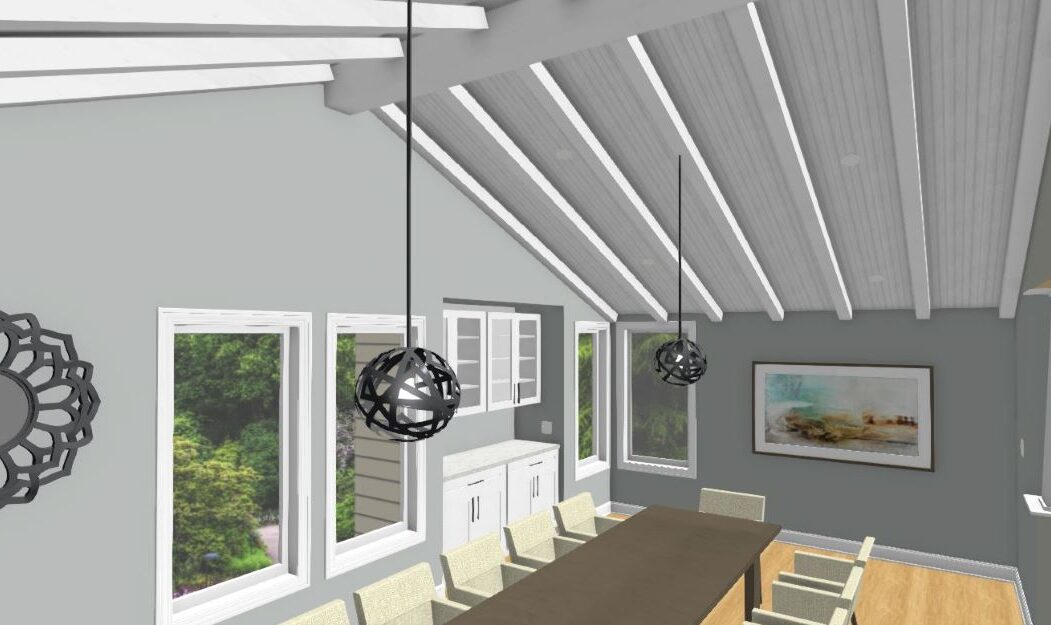 How long does the design process take?
Designer Mallory McCarthy answers:
You can expect design to take anywhere from two to six months, with four months being the average. A lot of factors influence how long it takes, from the project's overall scope to the number and complexity of spaces within the scope. For example, each space can involve its own design, engineering, custom cabinetry and other steps.
Most homeowners love the design phase and find it's the most exciting part of the whole renovation process (second only to the day you get to use their new space, of course!).
This phase is when long dreamt-of ideas, saved inspiration photos and all the fantasies of how you and your family will move through and occupy your new space are finally put into action. Our design team helps filter these ideas and draws on their expertise to make recommendations, taking the guesswork out of design and making it a customized process.
Seeing potential versions of their renovation through comparison of floor plans and 3D renderings or images is particularly exciting for homeowners. With each design tweak or change, you can see how the space would be affected and decide which direction to choose.
Will I need to vacate my home during the reno?
Marketing coordinator Lindsay Dods answers:
It can be hard to leave your home during a renovation, however, depending on the project, we often recommend you do so for your own and your family's sanity. A main-floor, whole-home or kitchen renovation can take several months of construction.
If you decide to stay in your home and it works with your construction company, take the time to discuss the renovation in advance with your family.
If children are involved, plan some fun activities away from your home for everyone: maybe a week at a cottage or a long weekend in a hotel with a pool. Kids love being involved, so why not take them shopping to help pick out new furnishings or decor for the renovated space?
Our advice: stay positive and enjoy the renovation experience. It will be over before you know it, and you and your family will have a beautiful new space to create memories.
What can I expect as the payoff when my home has been fully renovated?
Scott Wennick answers:
Think of any home renovation as an investment. In the monetary sense, you are spending money to make more money. But this is the purely financial aspect.
Whatever you do to improve your home adds value not only to your property but to your lifestyle, family enjoyment and inner happiness. You keep everything you love about your "previous" home (area, commute, amenities, neighbours!) while getting to enjoy every great idea you ever had about improving it. And it has that "new house smell" to boot. That is a win in every way!
ARTium Design Build has been designing and building exceptional living spaces in Ottawa for 24 years. Learn more at artiumdesignbuild.com.
Content for this article has been provided by ARTium Design Build.