I don't know about you, but I just love budget-friendly finds, either while thrifting or visiting garage sales. It's the thrill of the hunt and finding a treasure that you know exactly what to do with.
If you're looking for budget-friendly finds or ideas, here are eight you can try.
ReStore finds
One of my favourite places to thrift is the Habitat for Humanity ReStore. Ottawa is lucky to have two stores — one on Belfast Road near Ottawa Train Yards and the other in Stittsville on Iber Road. (If you're not familiar with the ReStore, they sell donated new and gently-used home furnishings, appliances and other renovation materials at a fraction of the original price. Proceeds go towards Habitat's mission of affordable homeownership.)
You just never know what you will find there. Here are a couple of examples of dated pieces that were refreshed with a bit of elbow grease and some paint.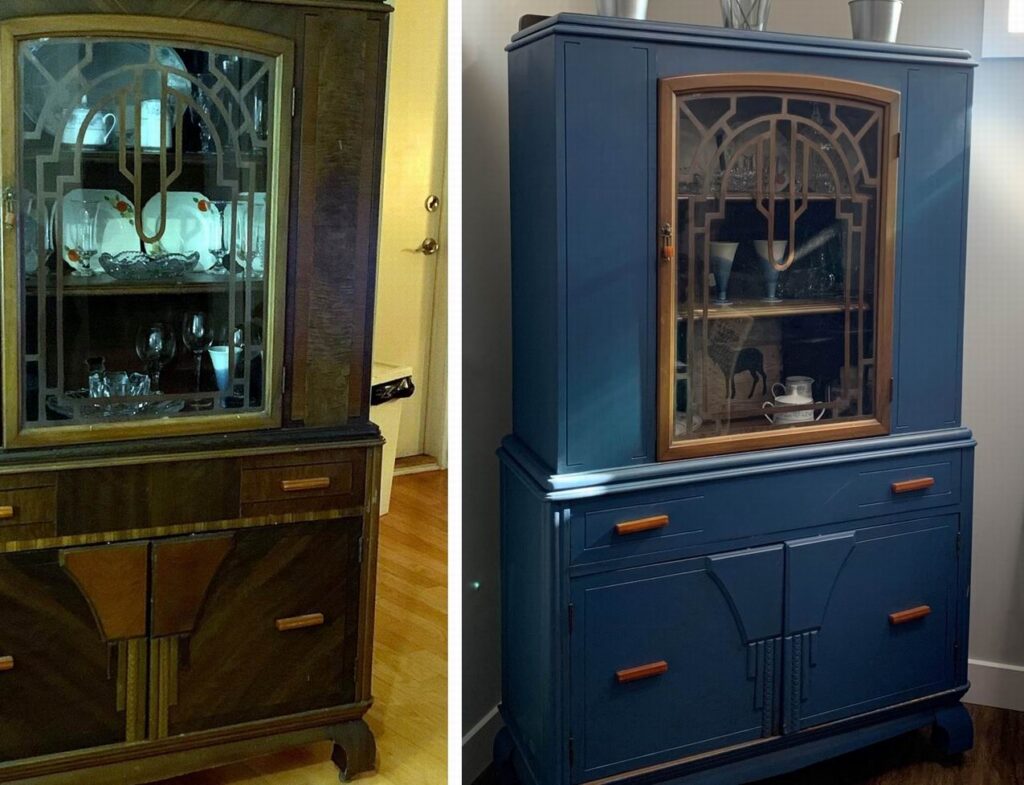 It truly is amazing how paint can give new life to a piece of furniture. Take the table below, for example, which was part of a ReStore display. Before, it was dated and blah. After, it's fabulous and fresh.
The ReStore carries so many different products, from exterior and interior doors to ceramics, artwork, paint and more.
Here are three amazing examples of lighting found there.
Why pay the big bucks when you can shop at the ReStore at reduced prices while helping our community?
Repurpose that old window
Repurposing is another great way to save money while getting a unique piece. Here is an example from a client who had a vintage window and wanted to create a unique shadow box coffee table for their new sunroom. It looks amazing!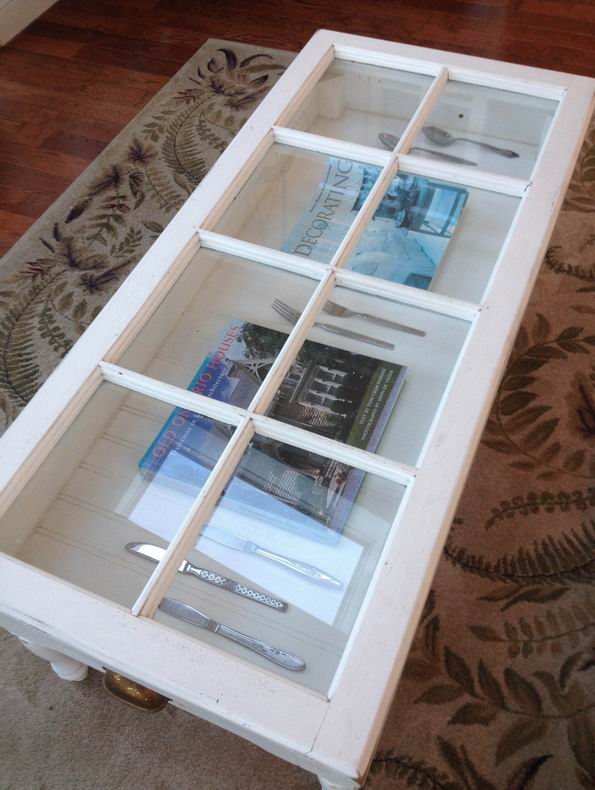 TV wires & boxes
It is amazing how creative you can be when you have a problem you want to solve. For many of us, hanging the TV over the fireplace means wires and boxes to deal with. Here is a fantastic idea that solves that problem.
Such a creative, simple, budget-friendly idea.
Peel & stick faux wood panels
The farmhouse look is still very popular and you can create that look very easily with peel & stick faux wood panels from the dollar store. (Yes, you read that correctly.)
As you can see, we updated two basic white IKEA units with the faux wood panels and they look amazing. Follow along to see the transformations.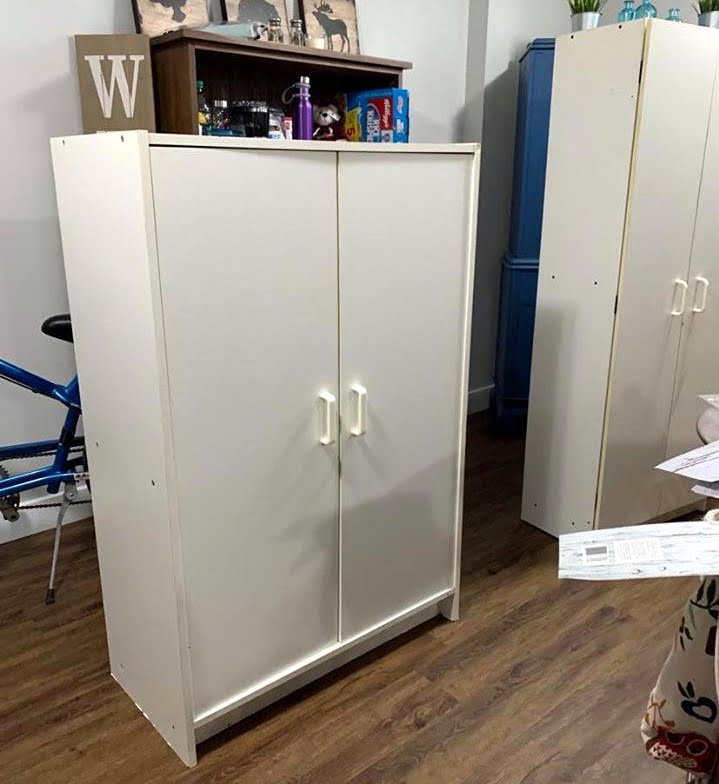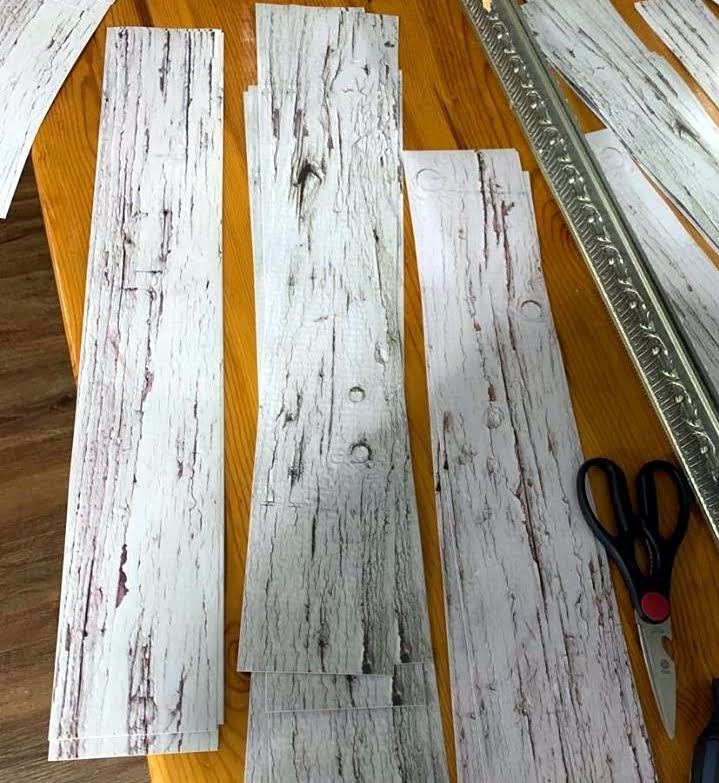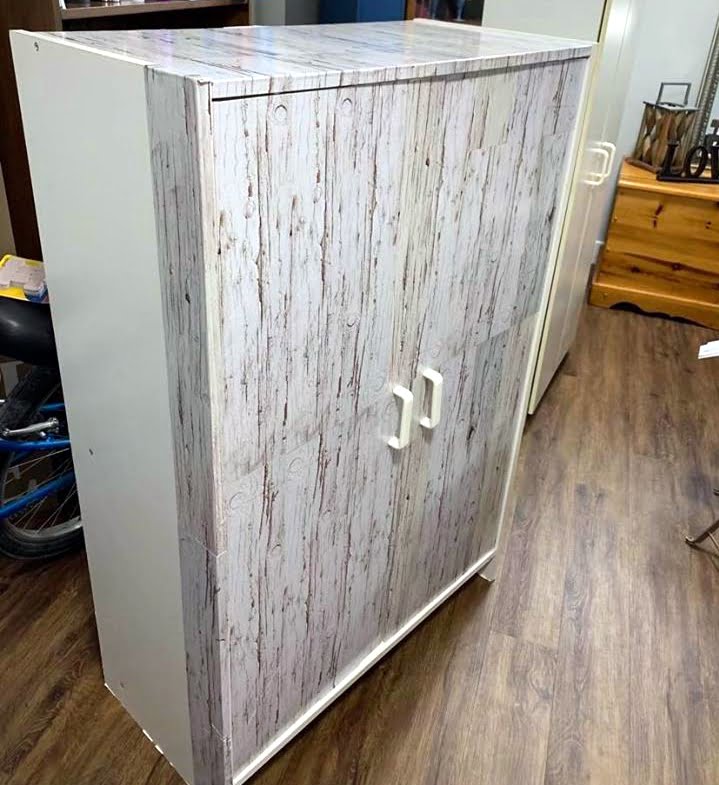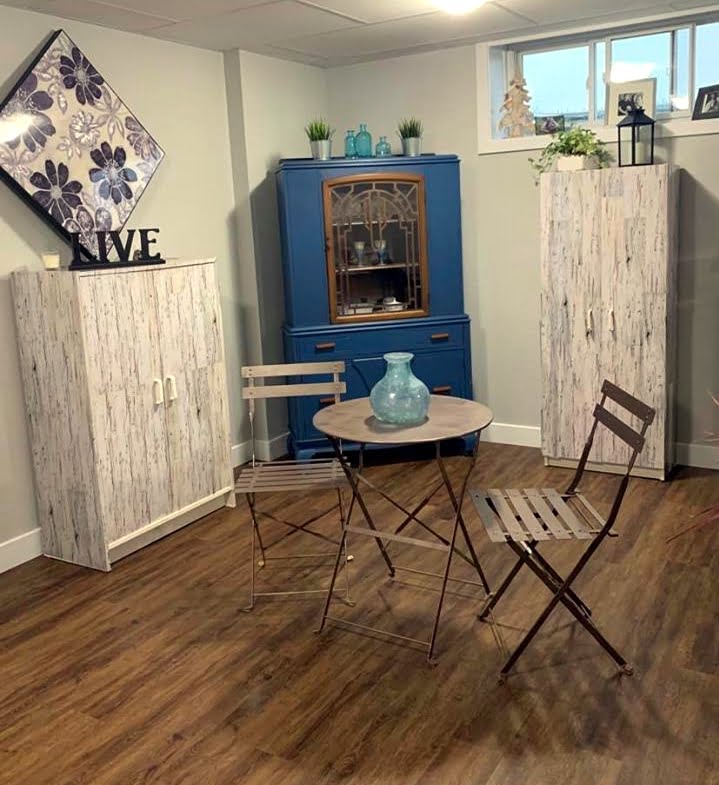 This is an inexpensive, easy DIY project that really makes a difference.
Storage Ideas
I don't know about you, but with all this time spent at home, I have been re-organizing my closets and shelves. There is just something about opening up a closet or pantry and having it all look organized that makes me feel good.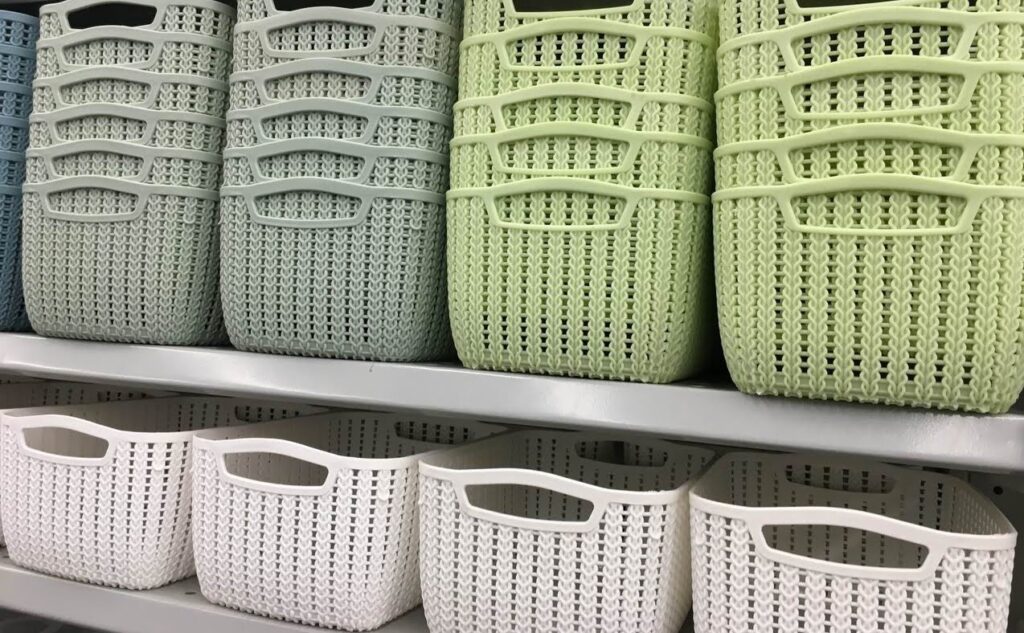 Storage options don't have to cost a lot. I just love these bins that I found at the dollar store. They come in a variety of colours and are very sturdy. I actually found bins that were the same at another store, but they were a much higher price.
Change it up!
One of my favourite tips to share with clients is that they buy inexpensive cushions to change up their look each season. You'd be surprised at how just changing out a pillow or two can give new energy to your space.
I found these pillows at Giant Tiger and they typify a fresh new look for spring.
How to create a gallery wall
Many homeowners would love to have their own gallery wall but have no idea how to begin. To me, having family or travel photos arranged on a wall brings so much joy.
Here is an easy way to create your own gallery wall: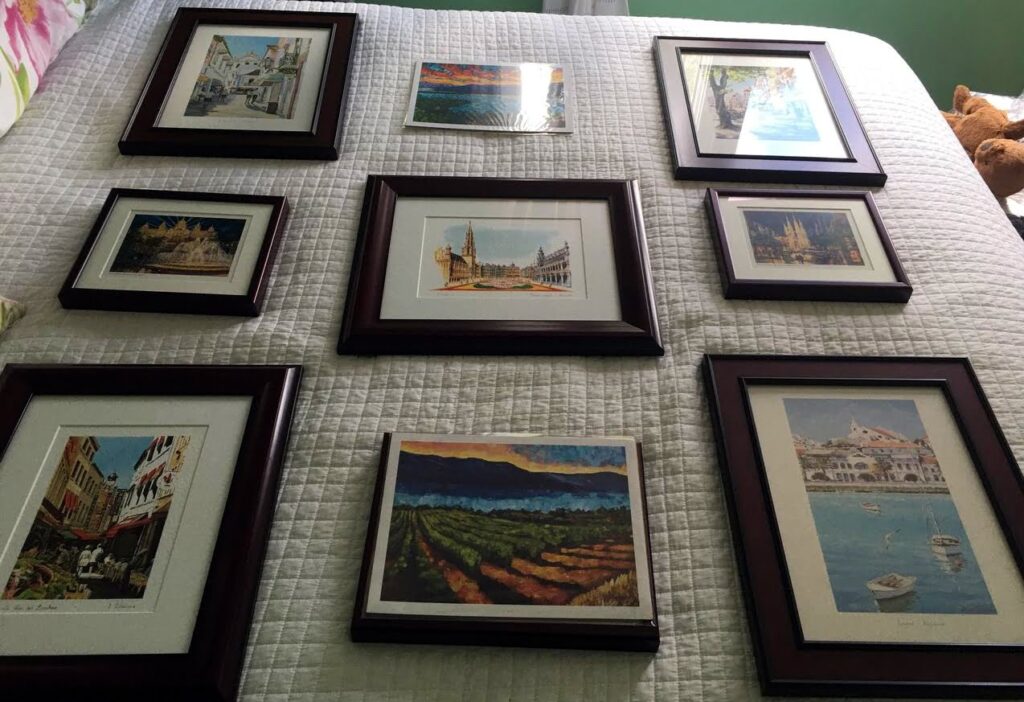 Select the photos and frames you would like to hang. I like to arrange them on a bed or the floor so I know what the wall will look like.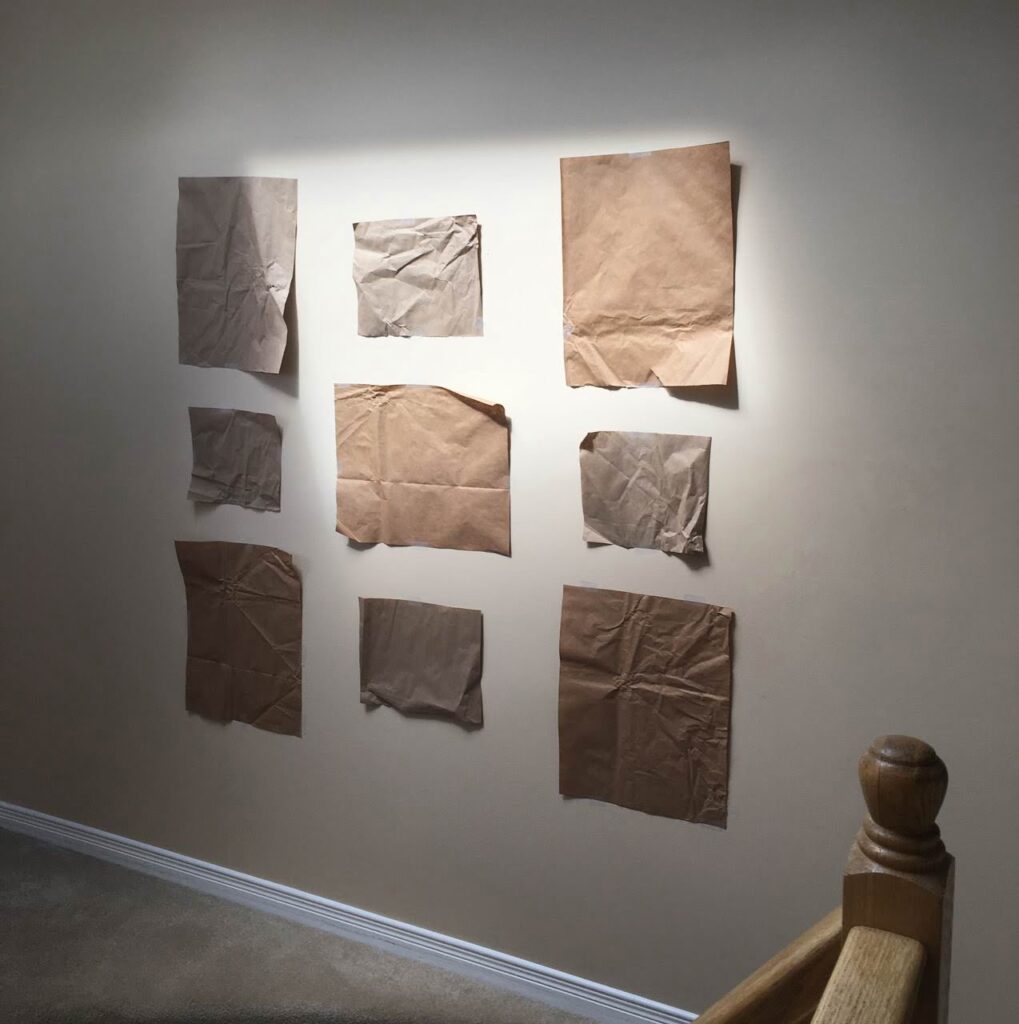 Trace out the frame sizes on brown paper and tape on the wall in the exact arrangement you would like.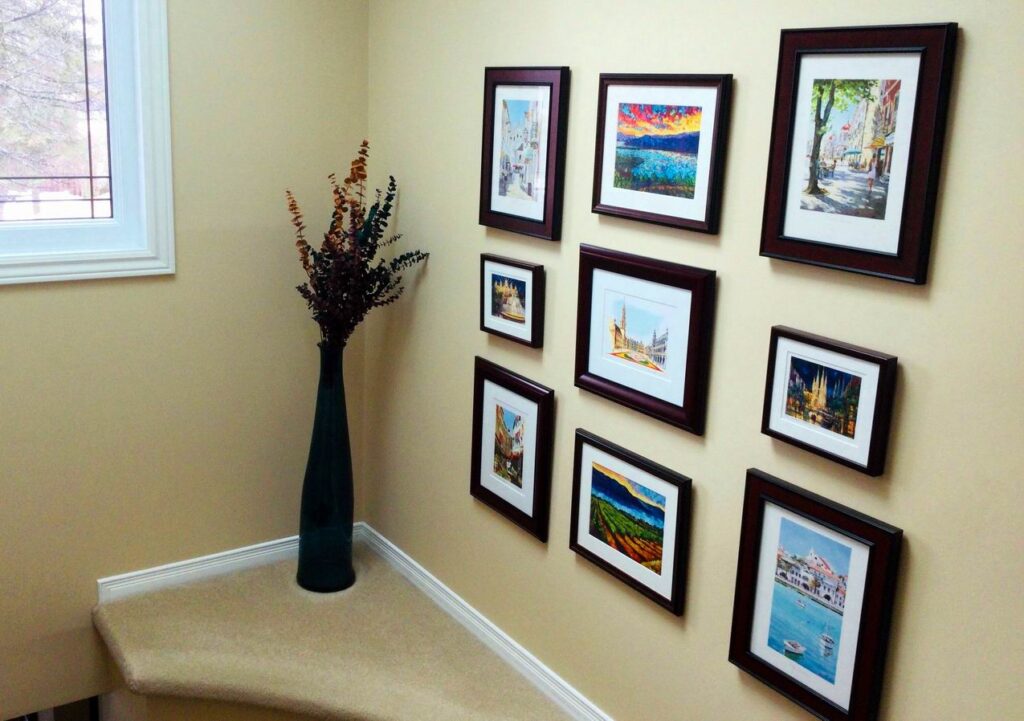 Hang the frames to their corresponding cutout on the wall. Then step back and enjoy your gallery wall!
As you can see, you don't have to spend a lot to get the look you want. I hope that these easy, DIY tips inspire you to make some updates in your home.
Happy spring!