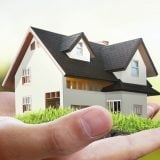 With warmer days and nights arriving, it's time for your annual gas fireplace maintenance.
Gas fireplaces do burn more cleanly than wood-burning ones, but they still accumulate dirt and dust, and gas appliances like fireplaces and furnaces need to be checked periodically to ensure your family and home stay safe. You can do some of the maintenance yourself, but you should hire a professional for the technical parts of the job.
Doing the maintenance now means everything will be shipshape when you want the cosy warmth of your fireplace in the fall.
Gas fireplace maintenance how-to
Start with your owner's manual, which will walk you through basic maintenance procedures (if you don't have the manual, you should be able to find it online).
Make sure the gas valve for the fireplace is in the "off" position, and that all components are cool to the touch.
Look for dust and debris around the control and burn area; gently vacuum it clean.
Fire logs need cleaning but they are fragile. A paint brush does a good job of whisking away dirt and dust. Once the logs are clean, inspect them carefully; if you spot holes, cracks or corrosion, they'll need to be repaired or replaced by a professional before you use the fireplace again.
Window cleaner usually does a good job on the glass insert. Spray the cleaner on the cloth, not on the glass, because overspray could damage surrounding metal. While you're at it, check the glass carefully for cracks or other damage. It's a good idea to do this a couple of times during the heating season as well. If you spot a significant problem, the glass will need to be replaced.
A clean, damp cloth will polish up the outside of the fireplace nicely.
You should also hire a licensed gas contractor to check your fireplace once a year. He or she will inspect gas lines and fireplace components, including door gaskets and burners, which the average homeowner is not qualified to do.
More tips
Keep the area around your fireplace free of combustible materials like paper, clothing and toys at all times.
If you have children or pets, install a safety screen in front of the fireplace to prevent burns from the hot glass and other components.
If you are doing interior construction, don't run the fireplace until the work area is clean. Drywall and other dust can harm fireplace fans and other components.
Don't forget to test your carbon monoxide and smoke detectors monthly.
Sources: The Fireplace Center & Patio Shop, Napoleon, Fortis BC and others.
Got a maintenance task you're not sure how to do?
Drop us a line at info@allthingshome.ca or message us through Facebook.