The countdown to Christmas is on! Where does the time go? One minute you're thinking, "Yes, I have lots of time to get organized," then you turn around and the holidays are almost here.
For many of us, the holidays are such a stressful time and your Christmas decorating does not need to add to the stress. I want you to really enjoy the holidays this year and hope these tips will help you do just that.
Where to begin?
Gather all your Christmas bins and boxes and take a look at everything you have. That way you can see if you need to buy anything and it might inspire you when you see it all together in one spot, like I did in these photos:
Doing this really helps me get a sense of what I have. I grouped similar things together so I could see what the themes were. And the process was actually fun.
As I was going through the bins, I remembered so many wonderful Christmas memories. I also made sure to jot down some things that I wanted to add this year so I wouldn't forget.
So, what's next?
You've gone through all your existing Christmas decor and you may want to add a few extras this year to spruce things up.
If you're going to buy something new, buy something that is unique and that you love. One of the trends I love is anything that lights up — lanterns, signs, pillows, artwork, you name it.
They offer warm, ambient lighting and really add interest to your Christmas decor.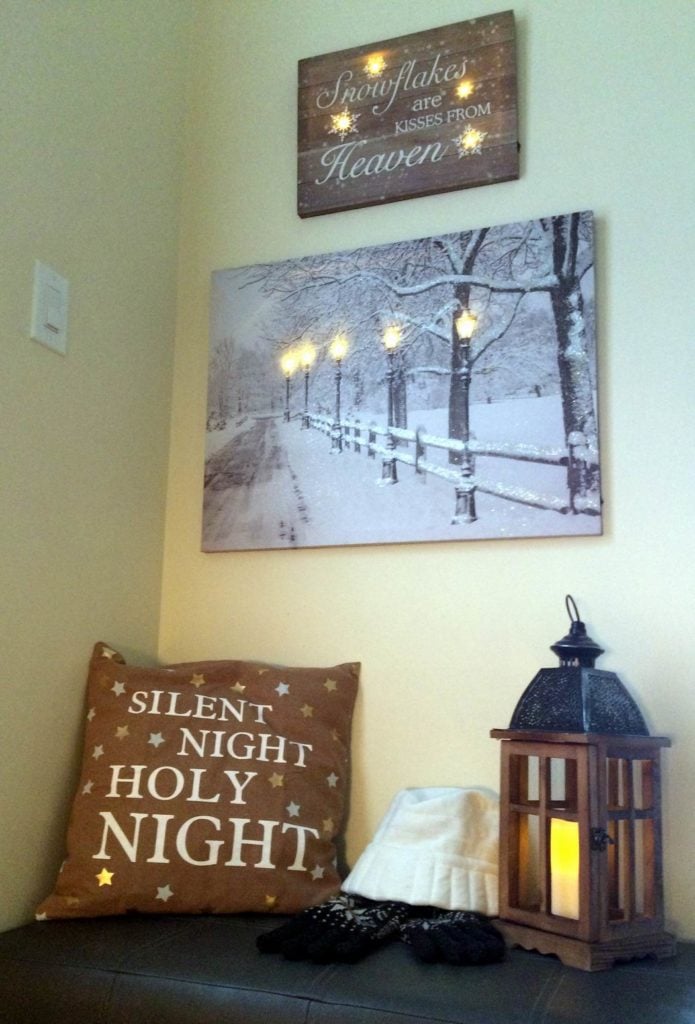 In this photo of my front hall area, notice that many of the items do light up. It's such a nice warm, welcome for my guests.
Change it up 
The fireplace mantel is an important feature as we decorate for the holidays. If you have been decorating your fireplace the same way for years, why not change things up?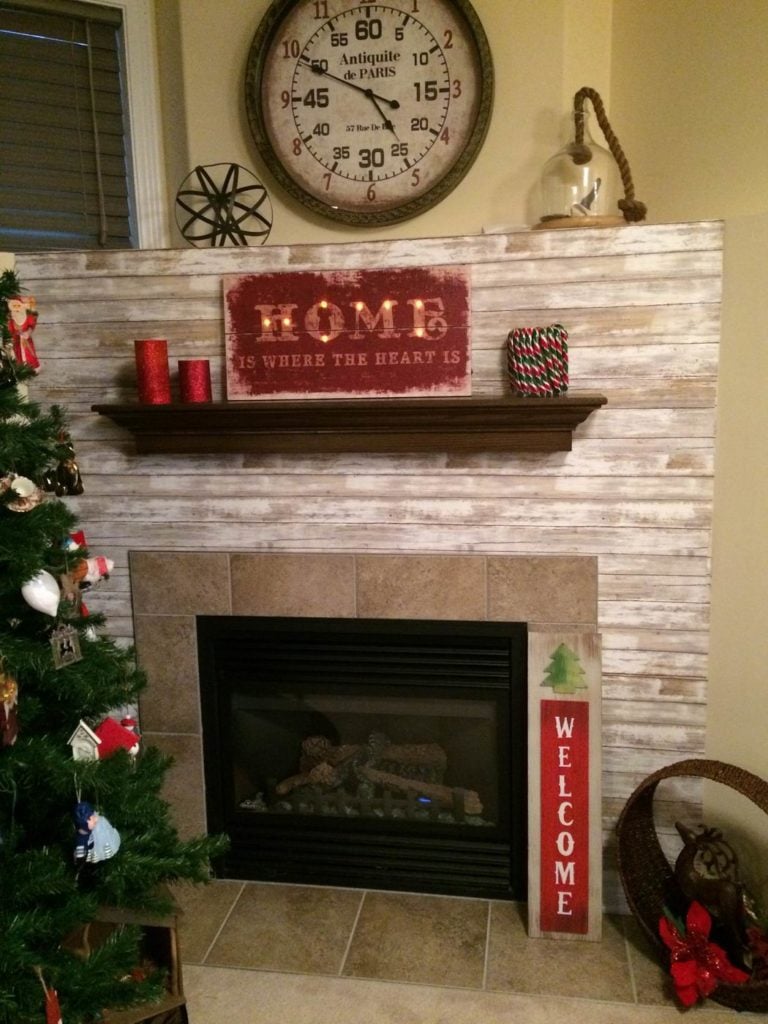 In this photo of my fireplace, you can see how I incorporated the sign trend here as well. Have some fun as you decorate your fireplace mantel; you may just love the new look you come up with.
A new look?
For those of us who are more traditional in our "look", why not take a space in your home and envision something fresh and new this Christmas season? Here is some inspiration for you to consider: a winter wonderland theme.
I've used two tables in a client's living room to create a couple of simple, serene and beautiful vignettes. She loved them. Why not try something different?
10-minute table centrepiece — how can that be?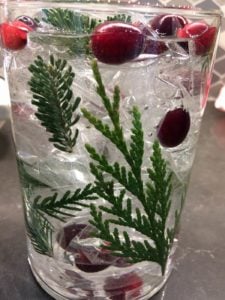 So many of us stress about what to do for our table centrepieces. We want them to be unique and quick to create without costing a fortune. I have the perfect DIY festive centrepiece that you can make in 10 minutes for less than $10.
You'll need:
a glass container (any size or style will do)
a roll of cellophane
fresh cranberries
fresh greenery
Cut a piece of cellophane, crinkle it up and place it in the container. Then add some greenery, berries and water. And that's it, it's that simple.
You can group a few of these in the centre of the dining table, with some mini lights around them to really make a festive statement.
Don't forget your front porch
The last tip I would like to leave you with is to re-envision your front entrance/porch area.
Curb appeal is just as important for the holiday season as it is at other times of the year. Make your guests feel welcome as they come up to your home. How?
Add a chair to your porch, dressing it with a red throw and cushion, both of which you can buy at a dollar store. Most of us would not think to include a throw or cushion in our outdoor decor in winter, but it works and looks amazing.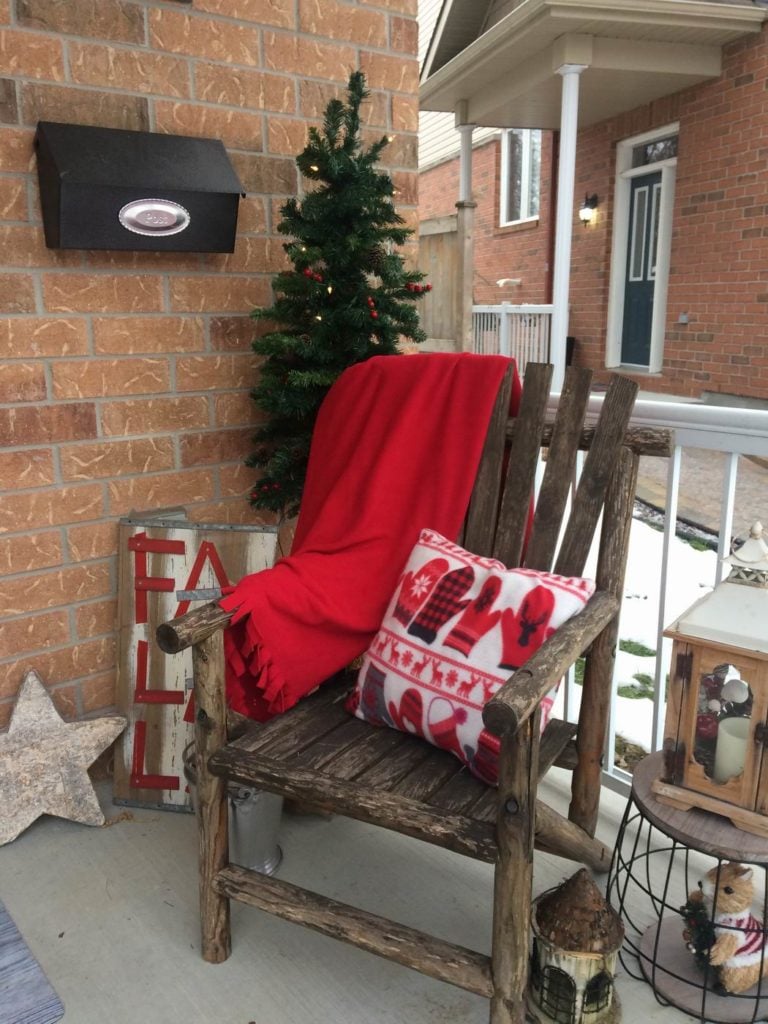 In this photo, I've also included a slim Christmas tree behind the chair that lights up in the evening. It all creates a warm, festive feel to the exterior of my home ready to welcome my friends and family.
Enjoy time with family & friends
I hope these ideas will inspire you this holiday season, help remove the stress from your festive planning and allow you to really enjoy the holidays with those who mean so much to you.
Merry Christmas and Happy Holidays, from my home to yours.
Related
Get regular updates on our latest articles