Insulin, instant replay, peanut butter, walkie talkies and more: A surprising number of innovations are "made in Canada." As we get set to mark Canada Day this week, here's a look at eight new and/or innovative and creative products with a homes-related theme that are designed and often made in Canada.
Fighting COVID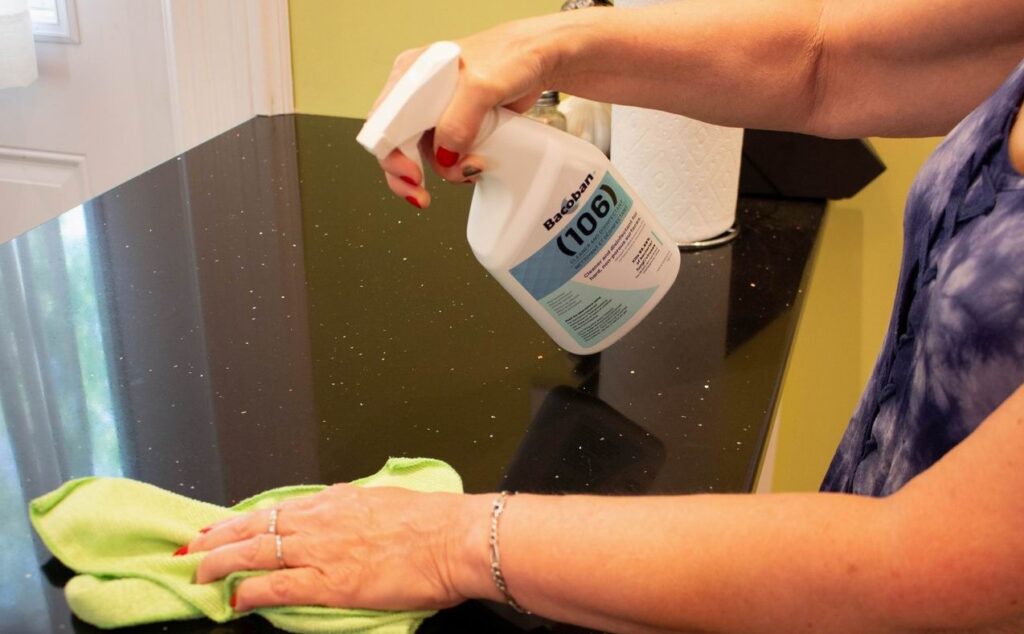 Indigenous-owned NanoNation is making a name for itself for its patented products and process that protect businesses from pathogens like COVID-19.
The company is now offering Bacoban, a made-in-Ontario solution to bring the same cleaning power to homes. Bacoban disinfectant wipes and spray are water-based with no harsh odours, yet they are effective at cleaning and disinfecting hard, non-porous surfaces. They've been used in health-care and other markets in Europe for more than 15 years.
"Bacoban addresses the hygiene gap in which microorganisms can repopulate between cleanings," says NanoNation general manager Steve Daynes. "And because of its unique water-based formula, it is non-damaging on all hard surfaces, including cell phones and computers."
Bacoban is manufactured in Canada and authorized for sale by Health Canada. Spray bottles are $14.99 and wipes are $12.99.
"Disinfectant efficacy combined with surface compatibility — that's how we define innovation," Daynes says.
Better than a pee pad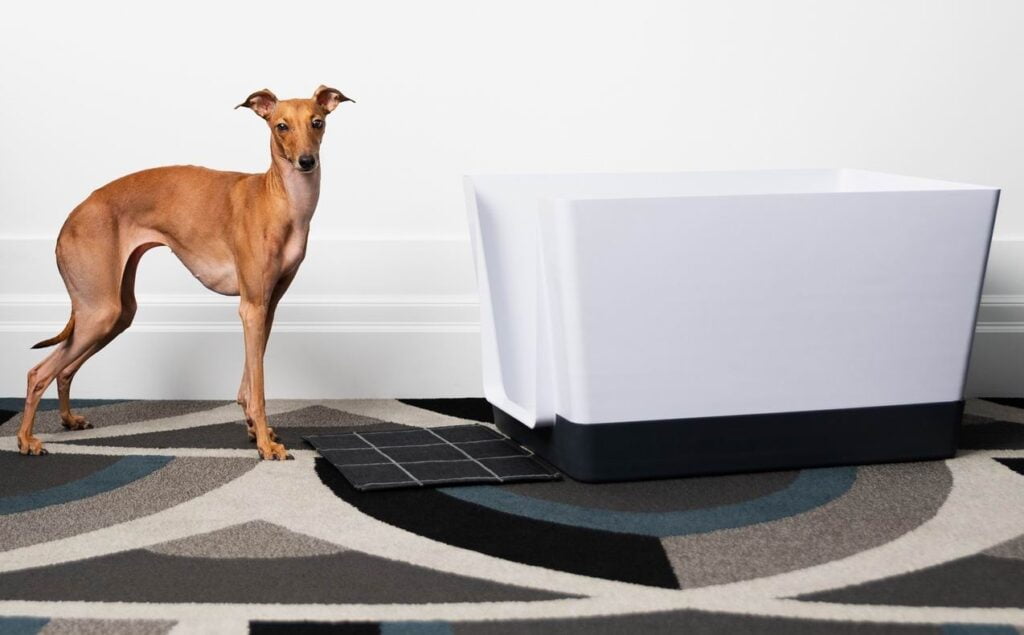 Dubbed an ensuite for your dog, the Doggy Bathroom is a discreet litter box for small and medium-sized dogs.
It was created in 2018 by Montreal designer Alain Courchesne — who was inspired after adopting his Italian greyhound, Sterling — as a more stylish alternative to the unsightly pee pad on the floor.
Designed for both squatters and leg lifters, the Doggy Bathroom allows dogs to walk in, freely move around and use the bathroom easily. A special scent attracts dogs to use the adhesive-backed pee pads and baking soda helps deodorize them. A starter kit is $199.
"We're so passionate about our pets but also the esthetic of our spaces," Courchesne says in a release. "We wanted to find a solution that offered our small dogs a way to do their business privately but also blended into our home."
Indoor composting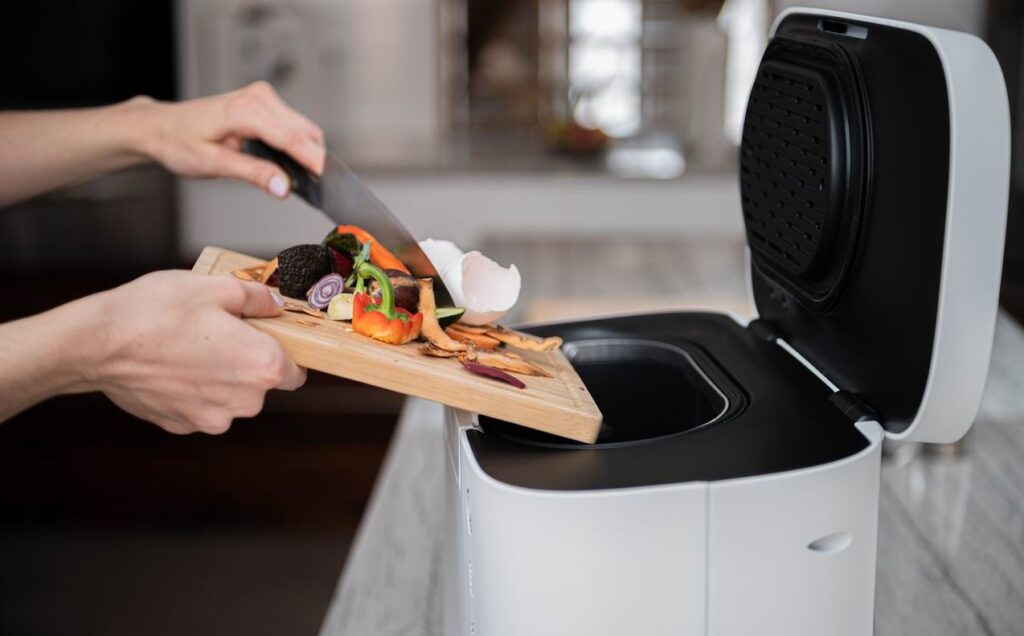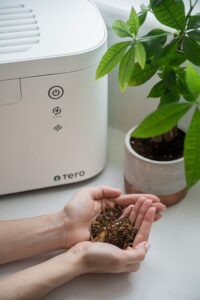 Don't have room for a traditional composter? Now there's a way to compost kitchen scraps right on your kitchen counter.
The Tero home composting machine is a countertop appliance that transforms organic waste into nutrient-rich fertilizer in just a few hours. It doesn't create soil as a regular composter does — that's a process that takes many months and requires living organisms to digest the material — but it does use a patent-pending process of grinding and heating waste in three to eight hours to eliminate pathogens and create a fertilizer that can be used on vegetable gardens, lawns or outdoor plants.
Tero's vision is to create a positive environmental impact by inspiring change in habits in the day-to-day management of food waste. It was developed by Elizabeth Coulombe and Valérie Laliberté, who chose to work on the management of residual organic matter in homes during their graduation project for their bachelor's degree in product design at Laval University in Quebec City. It was unveiled in 2019.
Manufactured in Canada, its makers claim it is 200 per cent more efficient than similar devices, runs silently and is odourless and easy to clean. It sells for $595 and up.
Eco-friendly cleaning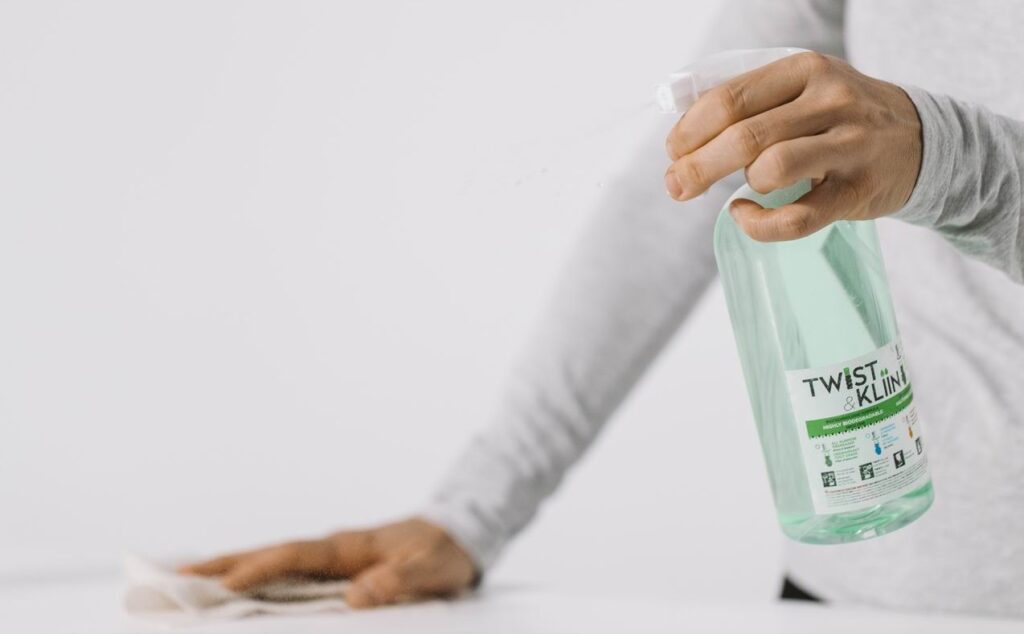 What started as a company selling a colourful collection of reusable towels has expanded to include a line of eco-friendly spray cleaners sold as concentrated pods.
Called Twist & Kliin, the pods use biotechnology to naturally remove stains, grease and dirt from household surfaces. Available as individual capsules, each recyclable pod is slightly larger than a wine cork. It screws onto the top of an empty, used cleaning spray bottle pre-filled with water. With a quick shake, the pod's contents dissolve instantly and the cleanser is ready to use.
"Traditional spray cleaners contain up to 90 per cent water, which incurs unnecessary transportation, storage and merchandising costs and their associated carbon footprints," says KLIIN founder Marie-Pierre Bérubé in a release. "One truck of Twist & KLIIN carries the equivalent of 18 trucks of ready-to-use sprays and the pods take up a fraction of the storage space at home."
The line includes a multi-purpose cleaner, a bathroom cleaner, and window and mirror cleaner. Pods are $2.99 each (bottles, if needed, are $1.99).
Bérubé founded Montreal-based Kliin in 2015, inspired by a simple reusable cloth she received from a friend returning from Europe. Bérubé works with Canadian designers and illustrators to adorn KLIIN towels with "dazzling designs."
Inspired by first responders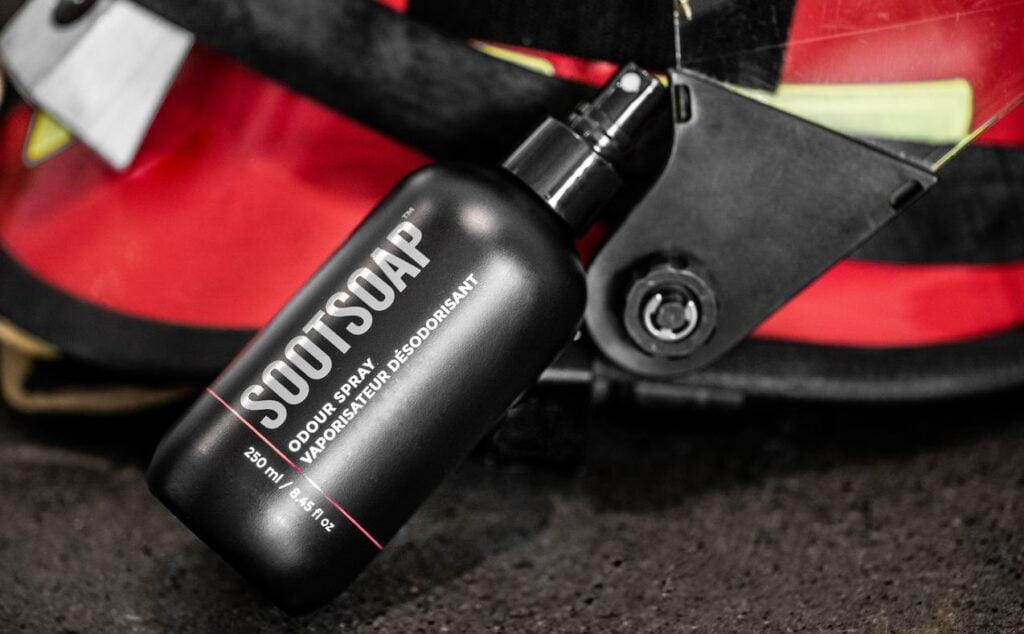 If you've got nasty smells to get rid of, Soot Soap Supply Co. has the answer. Founder Dee Howard of Toronto developed the Odour Spray to combat the pervasive smoke smell her firefighter husband came home with after a live training exercise.
"I asked him why he didn't shower before he came to bed, and he said he showered three times," she says. "Because it's so good at not just getting out odours, but also the toxins that can cause them, it's quite effective and versatile. I actually just used it on my diaper genie this morning."
The Odour Spray, which is also useful for composters, garbages and bathroom odours, launched in 2019. "While developing it, I also tested it at my kickboxing and Muay Thai (a martial art) gym, so it's phenomenal at combating sweat, kitchen smells, really any organic odour," she says.
Howard followed that up last year by developing a hand sanitizer that's gentle on hands.
"Our first responder, front-line and health-care customers were telling us last year that their hands were dry and cracking — even bleeding — from overuse of low-quality, inconsistent, drying hand sanitizer, if they could even find it. They were also tired of smelling like a tequila hangover."
Howard developed the hand sanitizer gel to solve all of these challenges. It checks off all the safety standards, she says, has a fresh peppermint smell, and leaves hands feeling soft and moisturized.
The Odour Spray is $16.95 and the hand sanitizer is $15.
Creating a buzz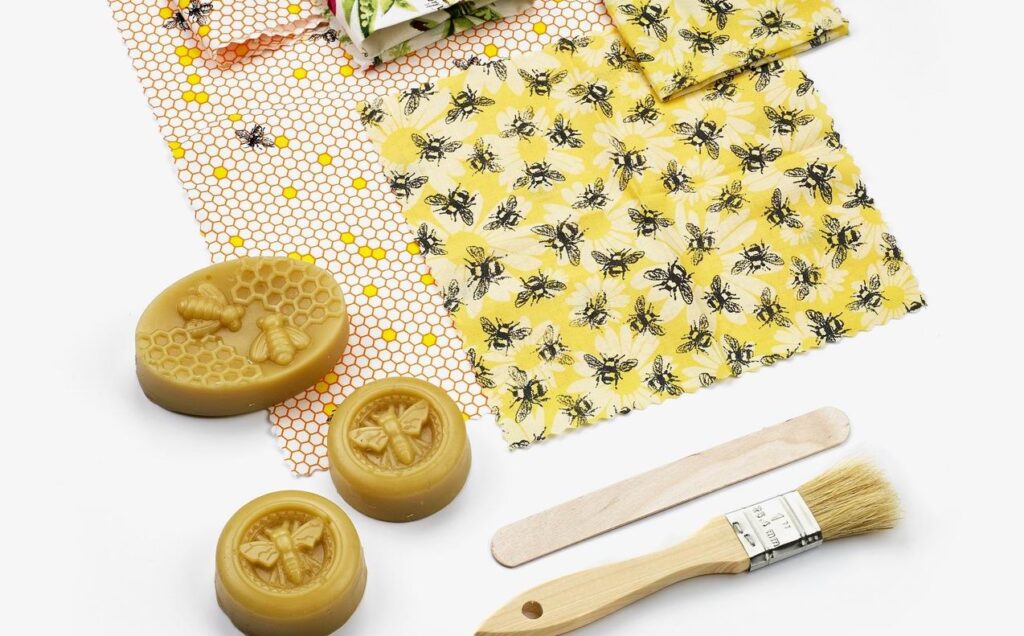 Lee Valley Tools is a home-grown success story that has developed an international following. The Ottawa-based company has been around for more than 40 years and continues to come up with fun and innovative made-in-Canada solutions for the home.
One of the newest is a DIY beeswax wrap kit that's economical, eco-friendly and just plain clever. "It's been a real hit," says Lee Valley marketing manager Kate Sarsfield.
"If you want to reduce your use of plastic wrap and bags, beeswax wraps are a great way to cover and protect food. Beeswax has natural antimicrobial properties, and when combined with cloth, it helps retain the moisture of food while still allowing it to breathe, so condensation is less likely to collect inside."
The kits, which were introduced last fall, come with all the materials needed to create a set of beeswax wraps. The wax is applied to 100-per-cent cotton cloths, making them tacky enough to cling to containers and themselves. The ingredients are safe for food contact and the wraps can be wiped clean or hand washed in cold water between uses.
The made-in-Canada kits are $29.90 and last up to a year and a half with proper care.
Fun for the family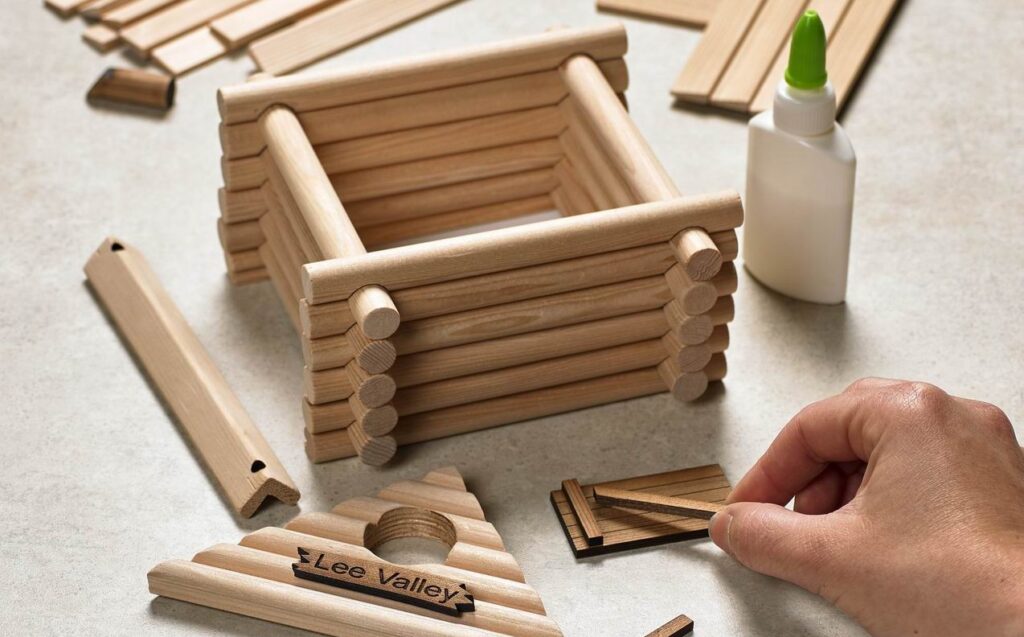 Also from Lee Valley, this cute log cabin birdhouse is a great way to have fun with your kids while creating a home for songbirds so you can enjoy bird watching in your own yard.
The made-in-Canada 49-piece kit comes with unfinished western hemlock (from British Columbia) pre-cut with saddle-notched joints that are similar to traditional log cabin construction, providing thick walls for insulation. It also includes the glue needed to put it together, a cord for hanging and a Lee Valley sign for personalizing, if you wish.
It's designed for cavity nesters such as chickadees and wrens and has a removable plastic base for easy end-of-season cleaning. It sells for $36.50.
Sun-drenched tables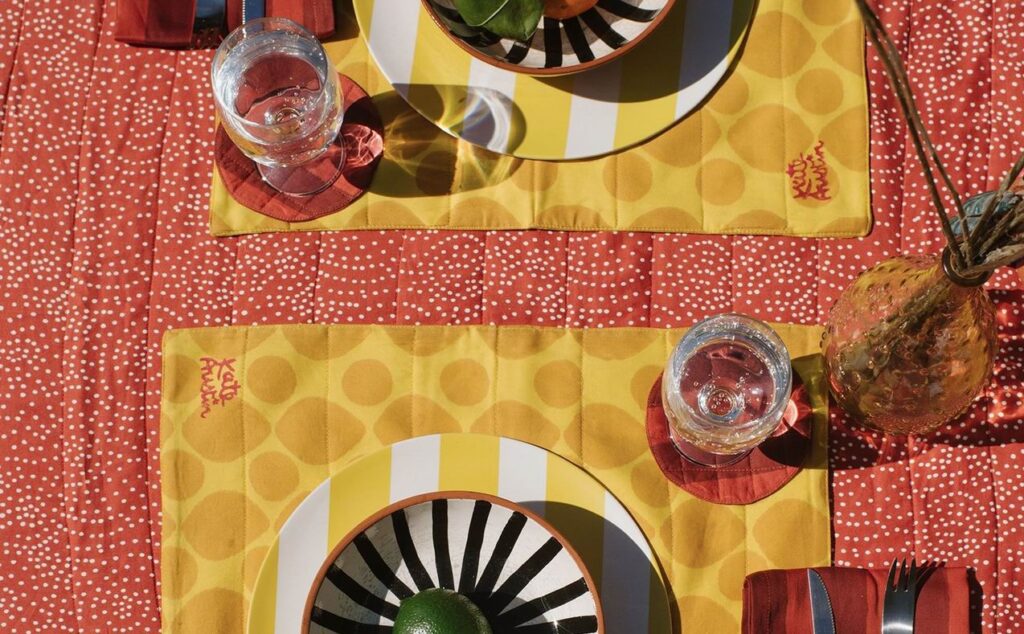 Although tableware is not a new innovation, outdoor dining does get fresh styling thanks to Toronto designer Kate Austin.
The established clothing designer has now launched a housewares line, including a picnic collection that aims to "bring the sunshine to your table." The collection features vibrant picnic blankets, placemats, table runners, coasters and napkins patterned with stripes, dots, deco and drops.
Pieces come in mustards, oranges, burnt reds and other vibrant earth tones and start at $6.
Editor's note: All Things Home does not benefit from promotion of these items.