The last while certainly has been challenging and, for many of us, stressful. We have all been asked to do our part, stay home and social distance. Being home for weeks is a big adjustment and we are still trying to figure out what that looks like. For me, I am loving my time at home. Our homes are our sanctuary, reflecting who we are and the place where we feel safe.
Many of us have been putting off home projects. We have our "Honey Do" lists that we'll get to when we have time, but the busyness of life always seems to get in the way.
Well, we now have the time! Get creative with your spaces, have fun and really embrace being at home, especially during these times.
I am starting small projects, trying new things, reading more, cooking up a storm and organizing every drawer and closet! All of it is making me feel good and both I and my surroundings benefit — big time!
During challenging times like these, home is even more important. With that in mind, I wanted to inspire homeowners and, in turn, have them inspire each other. Encouraging clients, neighbours and friends to share projects they are working on to keep themselves busy and motivated, I was amazed by the response.
I'm excited to share some of the many photos I received, with thanks to those who agreed to including them in this article. You'll find a variety of ideas, projects and just plain inspiration. Enjoy!
Photo memories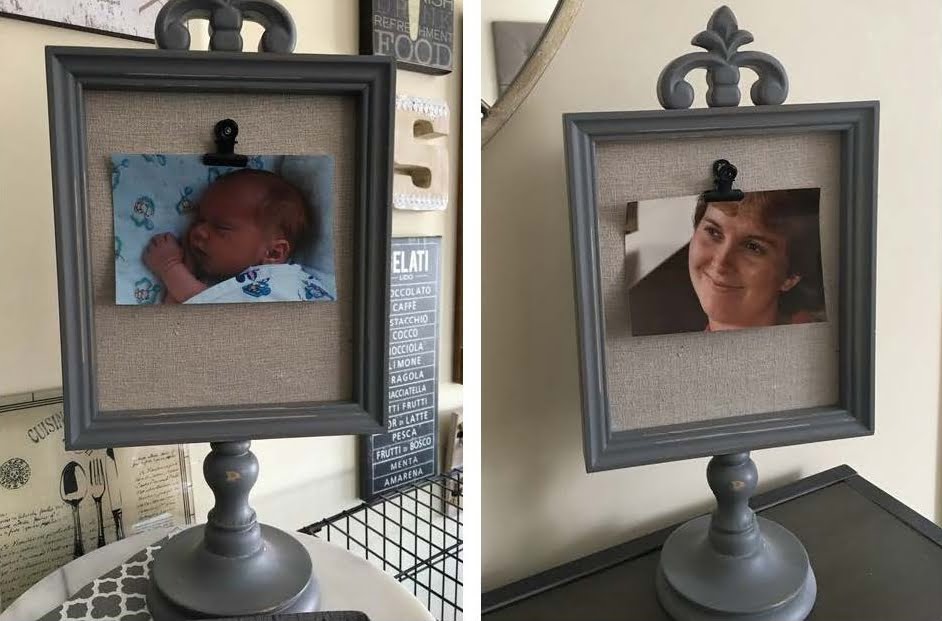 At the beginning of this year, I had the idea to select a photo each Monday morning and display it in my kitchen. I thought it would be a fun thing to do, not realizing the effect that photo would have on my daily life.
Every time I walked into the kitchen, I remembered the day the photo was taken and how I felt. These wonderfully positive, strong emotions have certainly helped me cope as we go through this social distancing. This is a new tradition I will continue.
The power of paint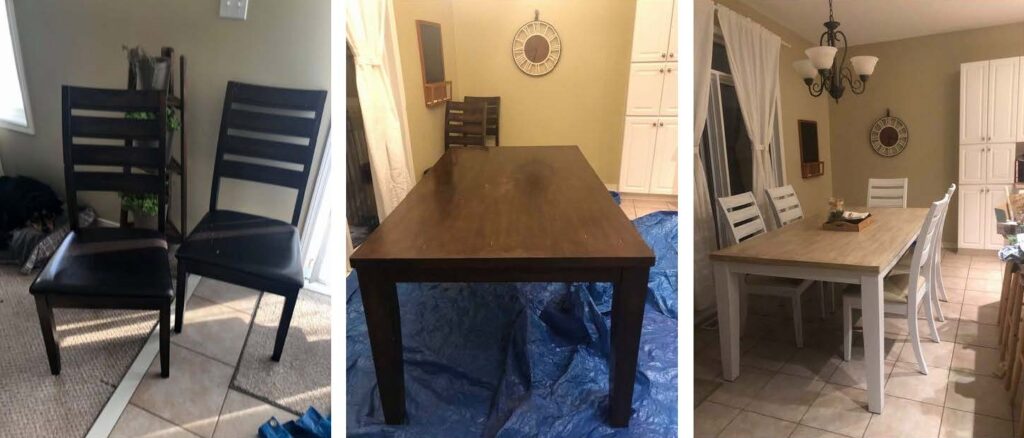 Paint is the quickest, least expensive way to change your room or a piece of furniture. My friend lamented at how boring her kitchen table and chairs were, so she decided to transform them with paint.
She had never done anything like this before and was nervous. She did her research and, as you can see, she did an incredible job. What a huge makeover! She was so proud of herself and is now starting other paint projects, transforming dated wood furniture into something fabulous.
A quick fix

Many people ask me how they can quickly, and for low cost, breathe fresh life into their room. An easy way to do so is with pillows.
Here is the same chair shown with four different pillows. You may even have pillows in your home that have been tucked away and forgotten about. If so, bring them out and change up your room.
Burst of blooms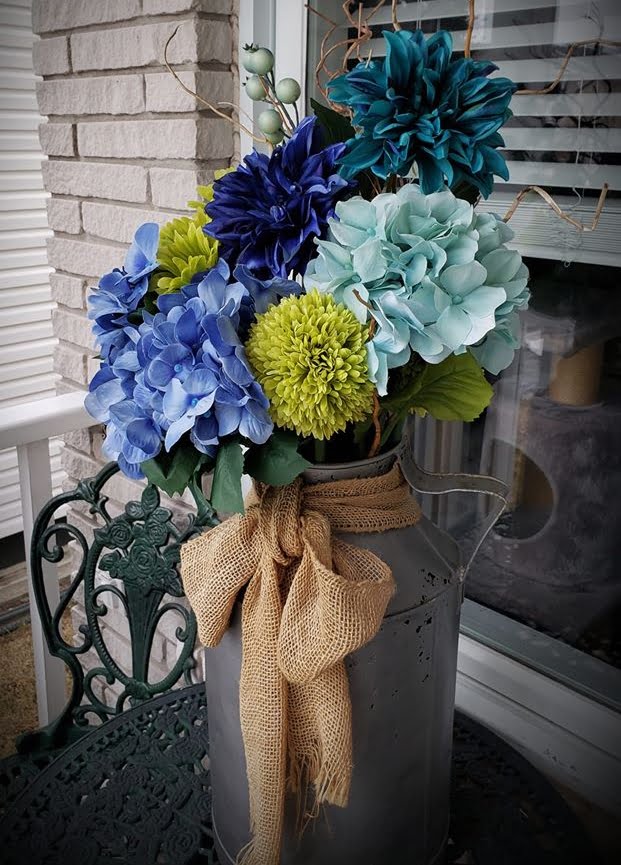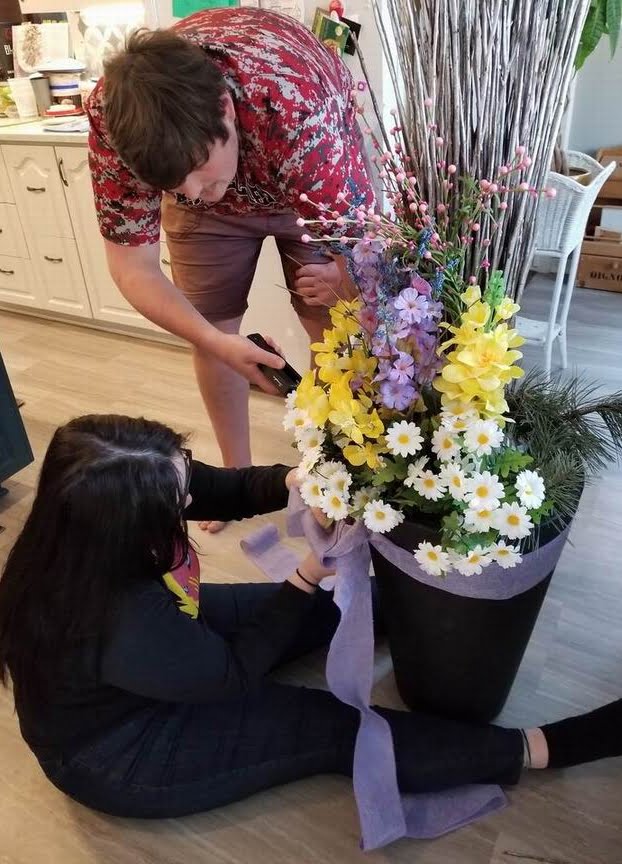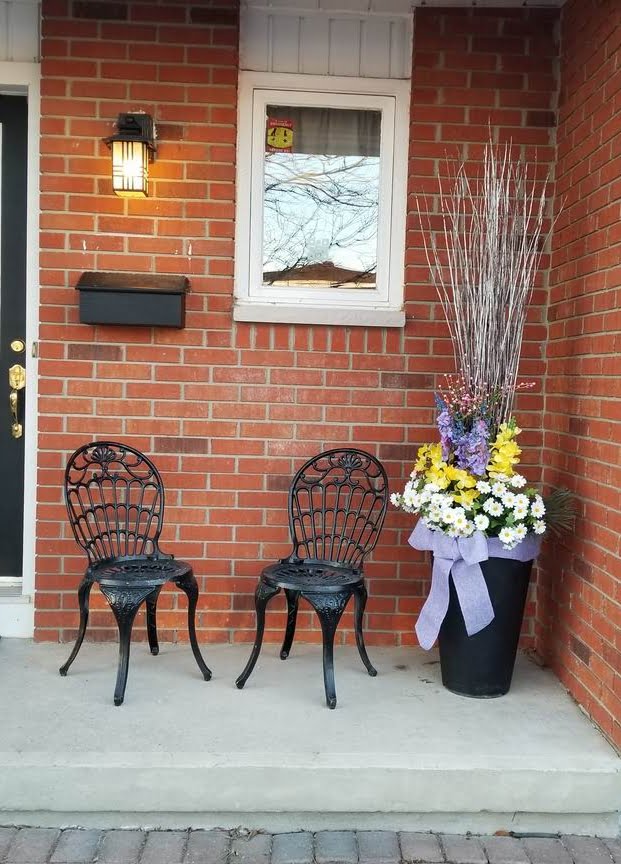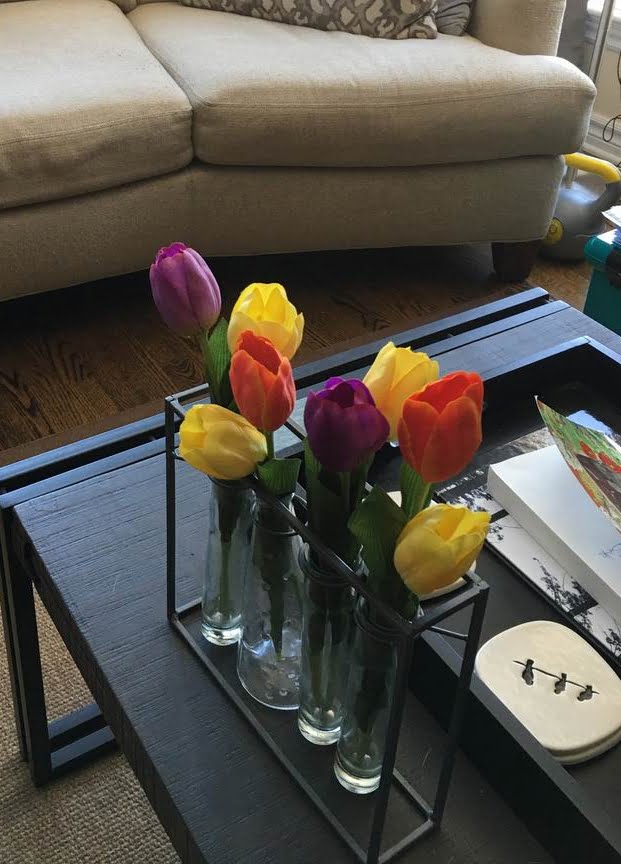 Flowers at any time can lift our spirits and the energy in our homes. You can use anything around the house as a container and use real or faux flowers to brighten up your day and space.
These are some great examples of quick projects you can do. You may even have what you need in your garage or basement. Each of these homeowners loved creating their arrangement and bringing joy to their day.
You can still shop

Stuck inside but still want to do a bit of decorating? Need to find that perfect something for your room? Why not consider shopping online?
My client felt her living room was missing "something" that really tied everything together. I sent her a few ideas from Wayfair of some amazing rugs and a couple of days later she sent me these photos.
She absolutely loved her new rug (on the right) and felt her room was just perfect.
Wallpaper made easy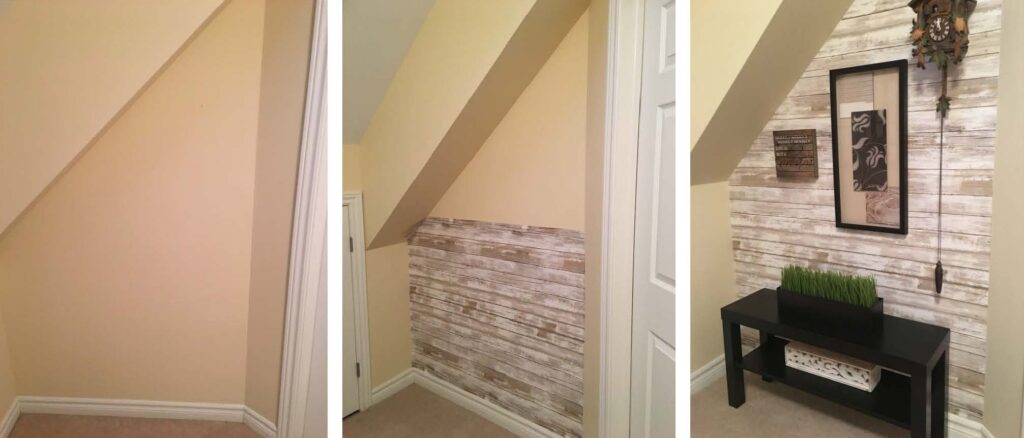 For those who follow me on Facebook, you know I love peel-and-stick wallpaper. I have it in so many places in my own home; it's so easy to use and makes such a big difference.
Last week I tackled this small wall, which had been bothering me because it was so blah. Measuring, cutting and installing the wood-look wallpaper took me just 15 minutes.
I added some items I had in my home and, as you can see, the wall looks fabulous. Even small spaces like this wall can have some style and character.
I hope that as you are reading this you, too, are getting inspired. Start that small project, move that furniture around, add some flowers — do anything that helps you through your day and makes you smile.
I'd like to leave you with one of my favourite quotes:
Create a home inspired by your life and what you love and then your home will inspire you.