To borrow from part of a popular saying, this column is about how it took a village to create a home for two Ukrainian refugee sisters who were in need.
Nastia, 23, and Lina, 16, (their last name is being withheld) are sisters who fled the invasion of their homeland. They didn't even have time to say goodbye to their father, who was fighting as part of their small town's civil defence force.
The sisters arrived in Ottawa recently and received a warm welcome from a small army of volunteers.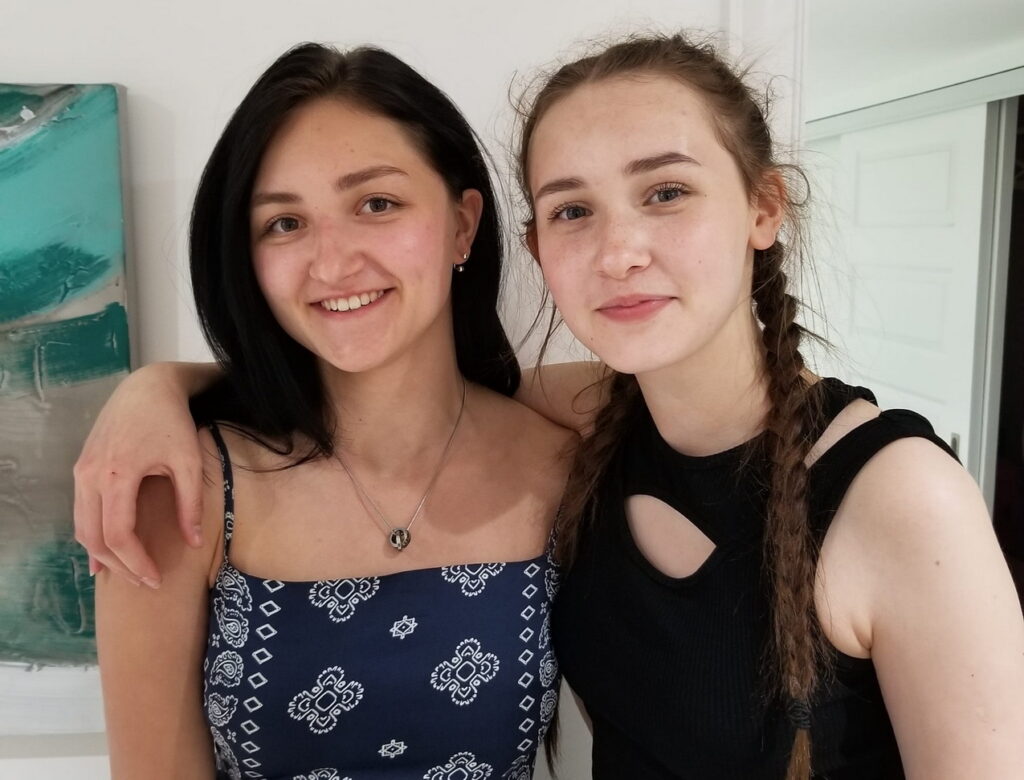 Like many here, I watched in horror as Russia invaded Ukraine and wondered how I could help, even if it could only be in some small way.
Now, we know the power of social media, a power that is actually being used for good to marshall the community to help Ukrainian refugees arriving in Ottawa. I came across and joined a Facebook group called Ukrainian Settlement Helpers Ottawa, which now has over 5,000 members.
That's where I saw a post by Judith Yaworsky inviting interested people to contact her if they wanted to help furnish and set up a small apartment for two Ukrainian refugee sisters. Judith had received a call from a friend, David Crapper, who had just rented an apartment to the girls.
She quickly put the word out and in six days everything was ready and set up for the girls. How's that for teamwork?
The help came from everywhere, both businesses and individuals. The Upper Room donated a couch, Shepherd's Fashions donated two rugs, a local journalist donated a TV and small appliances, a Realtor colleague of Judith's donated bedding.
Gift cards, household goods and artwork were donated by the community. Volunteers washed every glass and dish, moved the furniture in and set it up. So many cared and everyone did their small bit.
My role was to draw on my design skills to turn the donated items into a welcoming home for the sisters. After seeing Judith's post, I reached out right away and shared with Judith how I had been wanting to help and knew this was a way that I could.
Judith explained that she is of Ukrainian heritage and felt, along with others, compelled to help these young women. She built an amazing local network of residents, businesses and others who all came together to create a warm, welcoming home for these two young women.
Thanks to all the help, the apartment got a fabulous transformation from an empty shell to an inviting home. Follow along to see in photos how it all came together.
Bedroom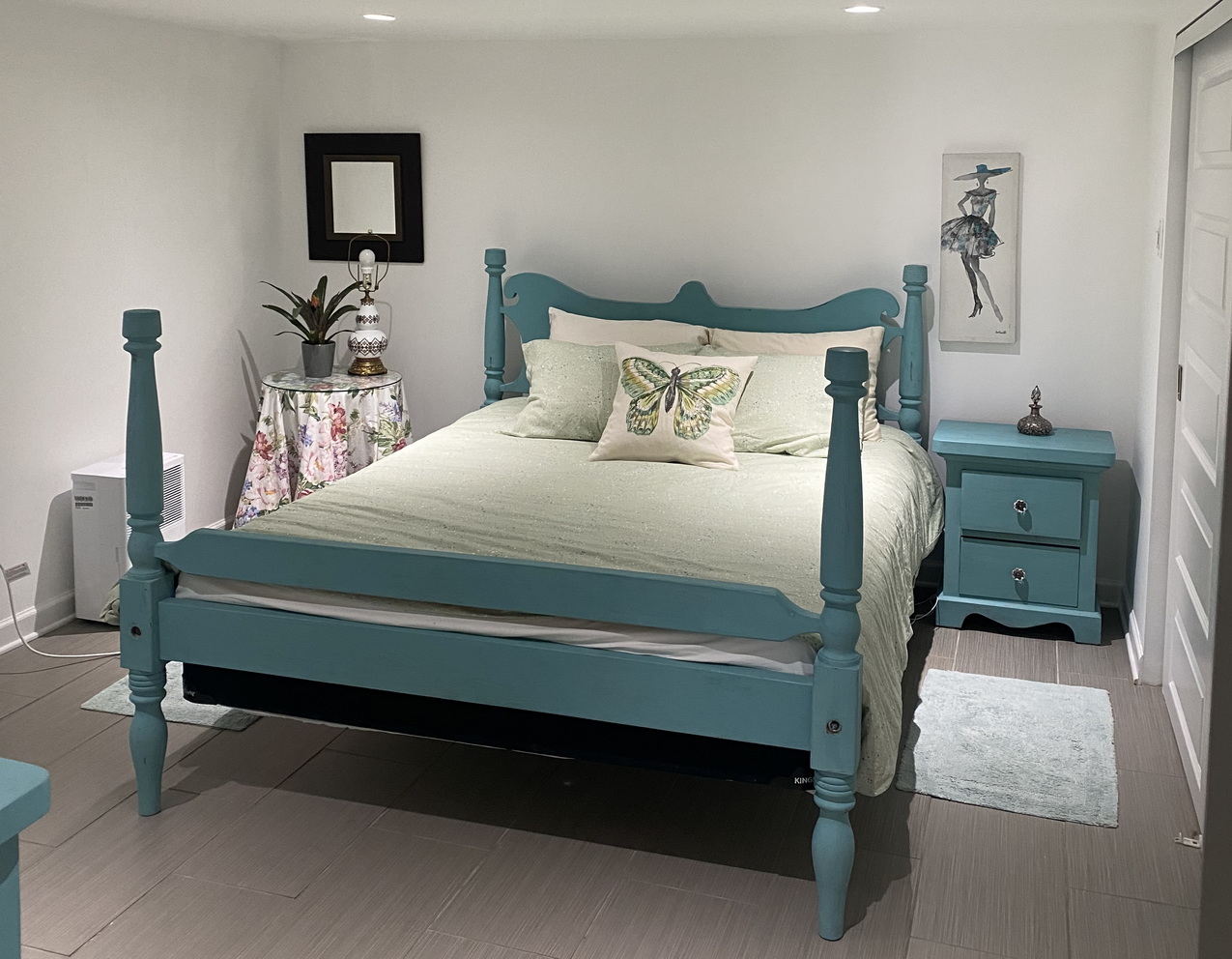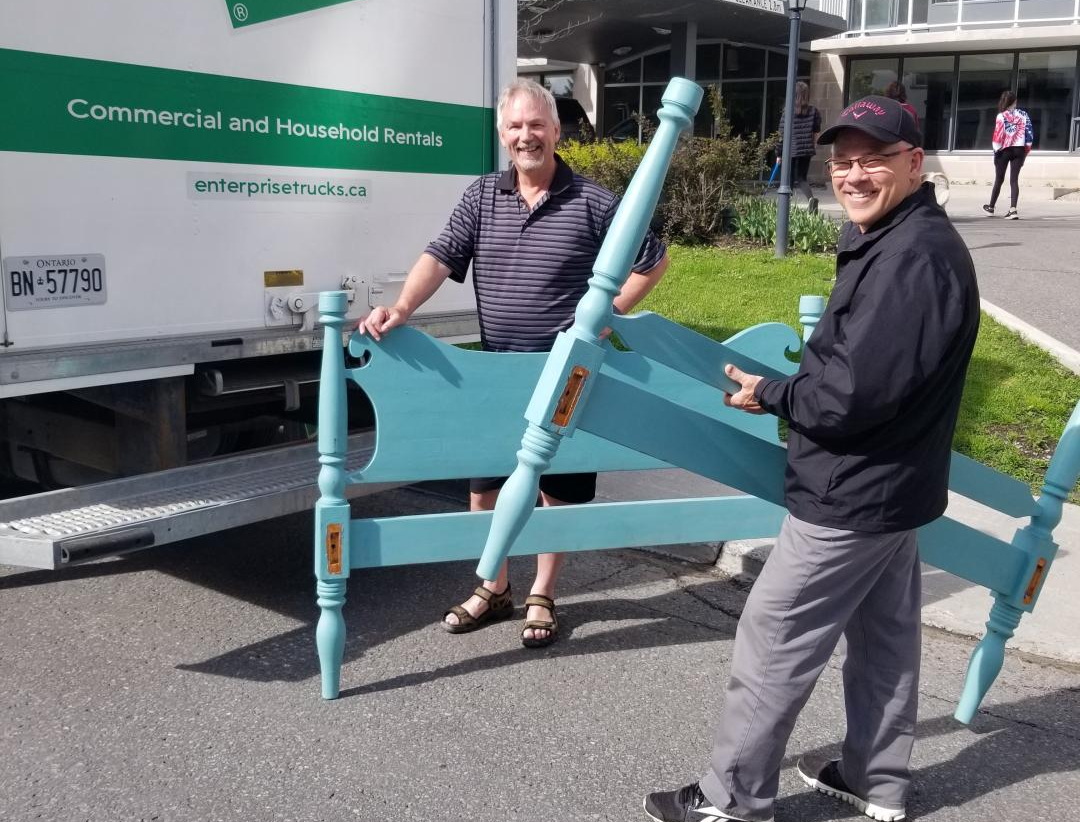 I was thrilled to see this fabulous repurposed older bedroom set painted a vibrant colour that I knew the girls would love.
The power of paint is amazing. It was incredible how the artwork, accessories and linens all worked well together — especially because it was all donated by so many.
We placed the furniture in the room, hung the artwork, made the bed and all stood back to admire this wonderful space where the girls can get a good night's sleep.
Living area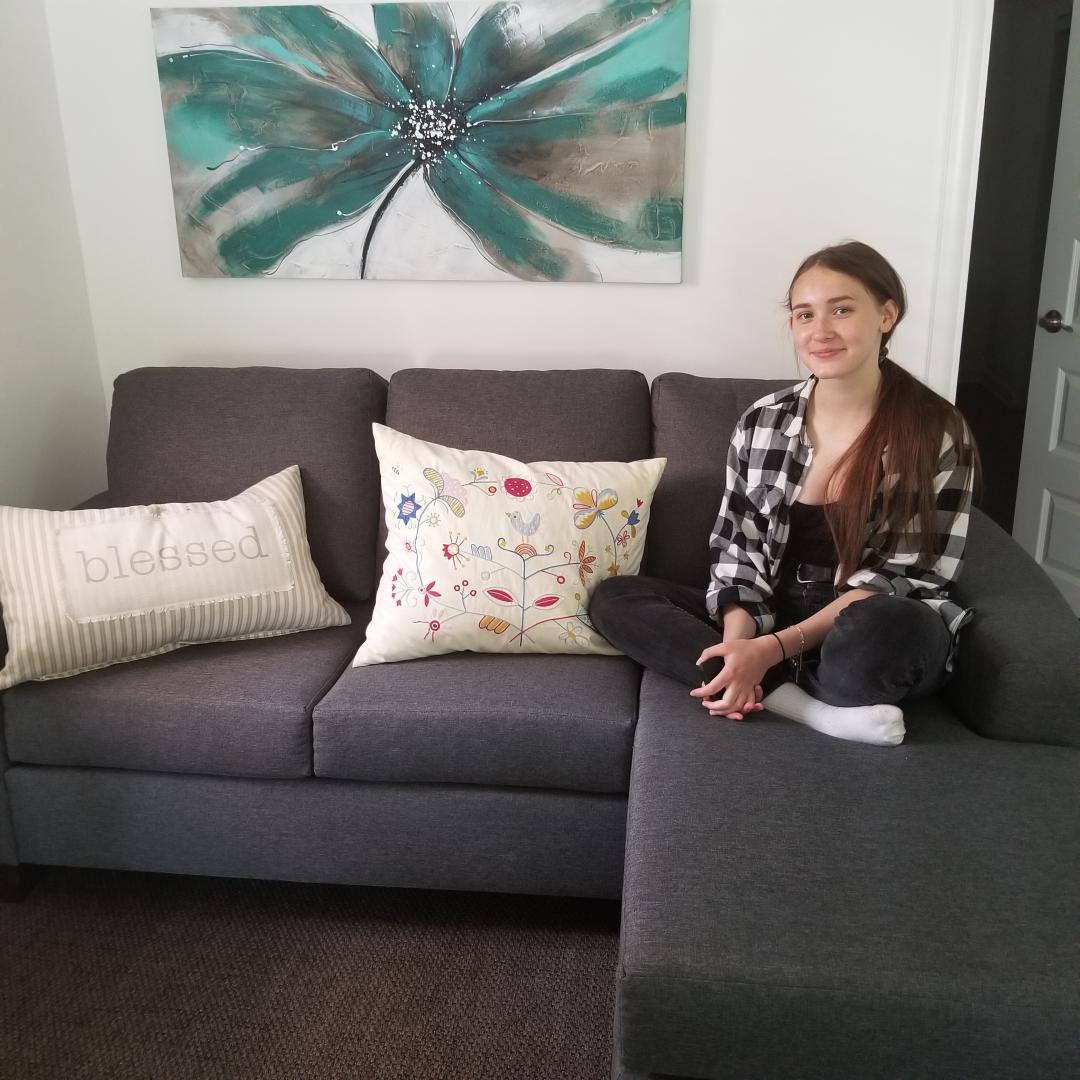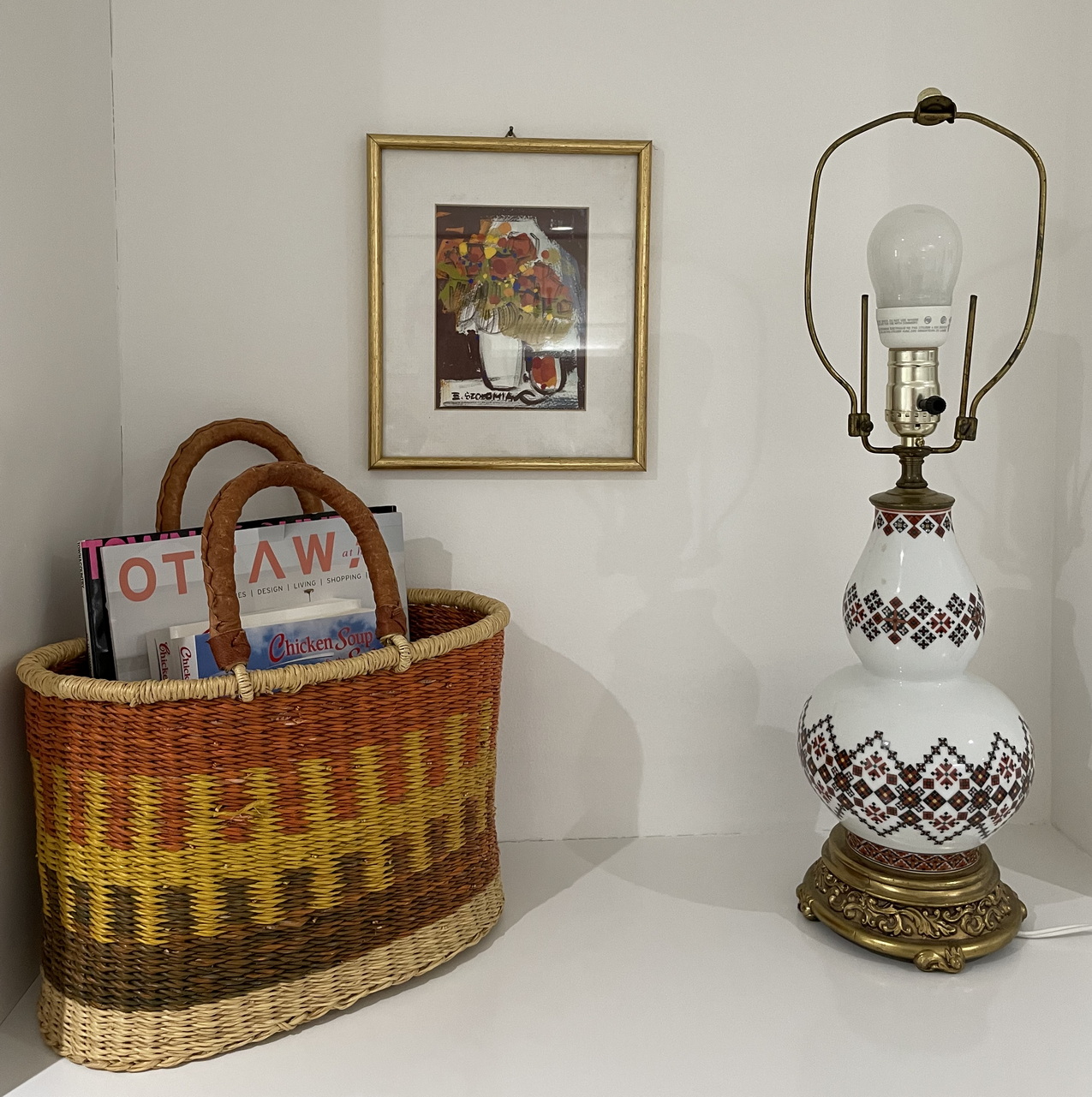 Nastia and Lina were thrilled with their sectional, donated by The Upper Room. It is the perfect addition to their living space. Special cushions and artwork complete the space.
Kitchen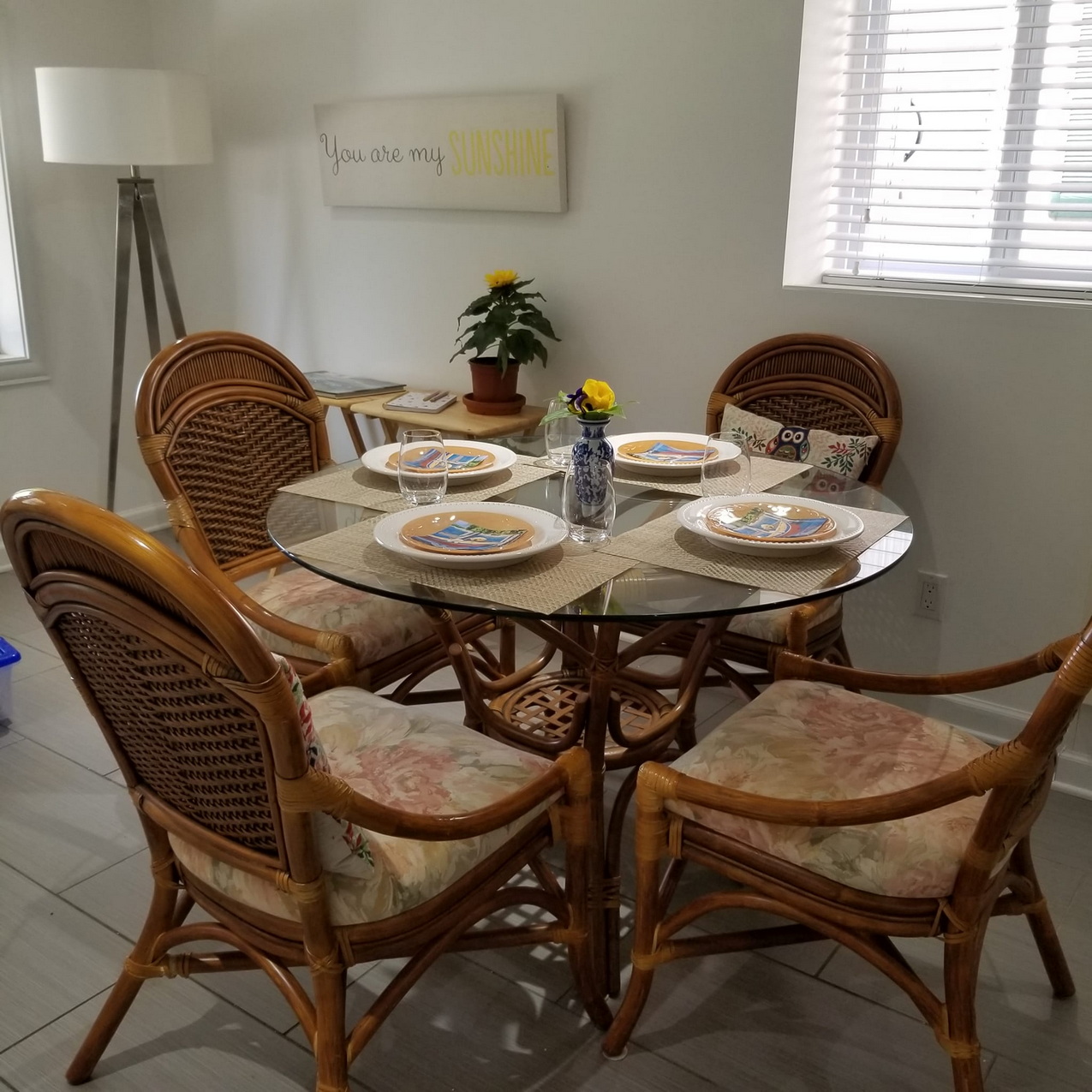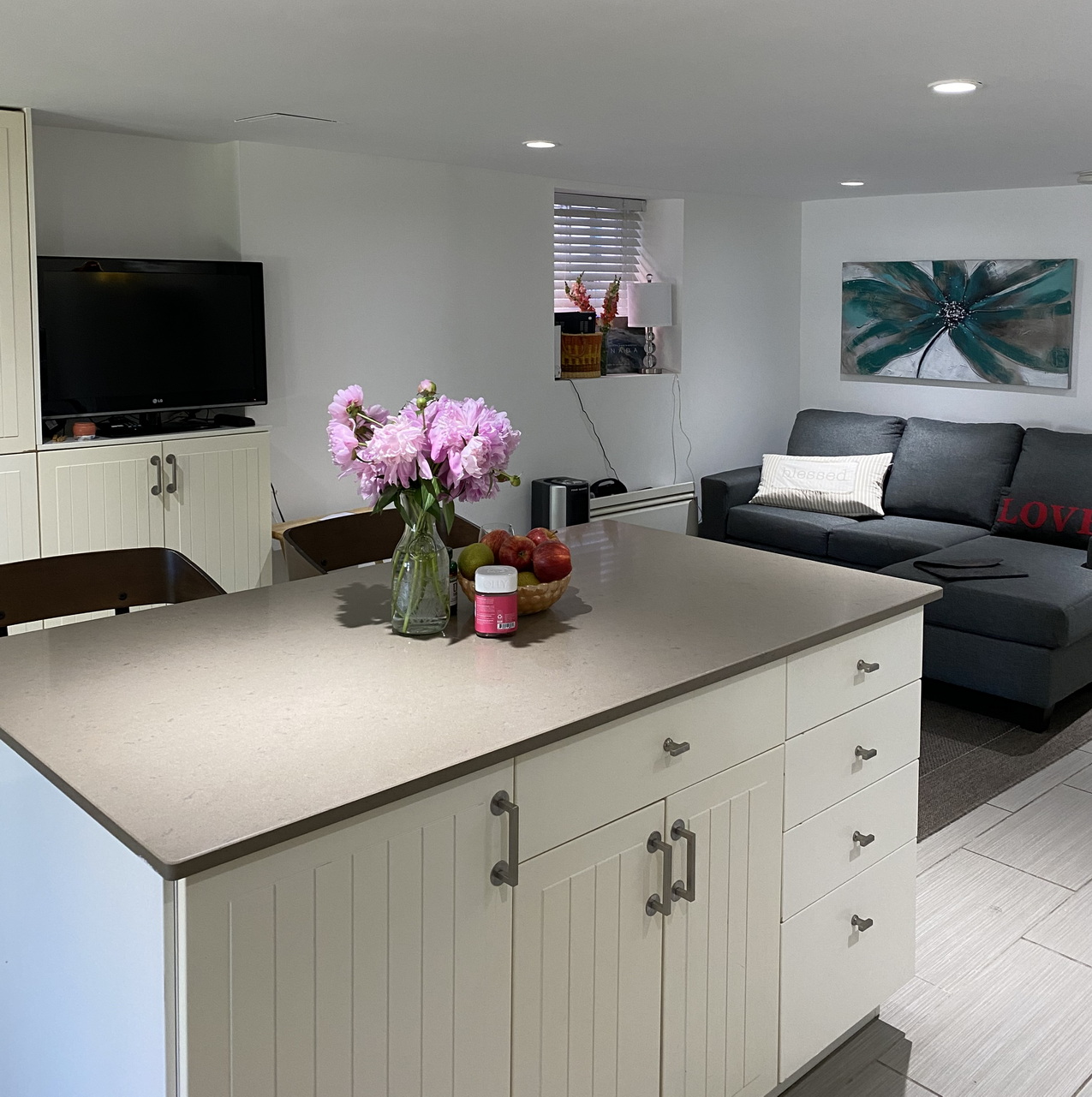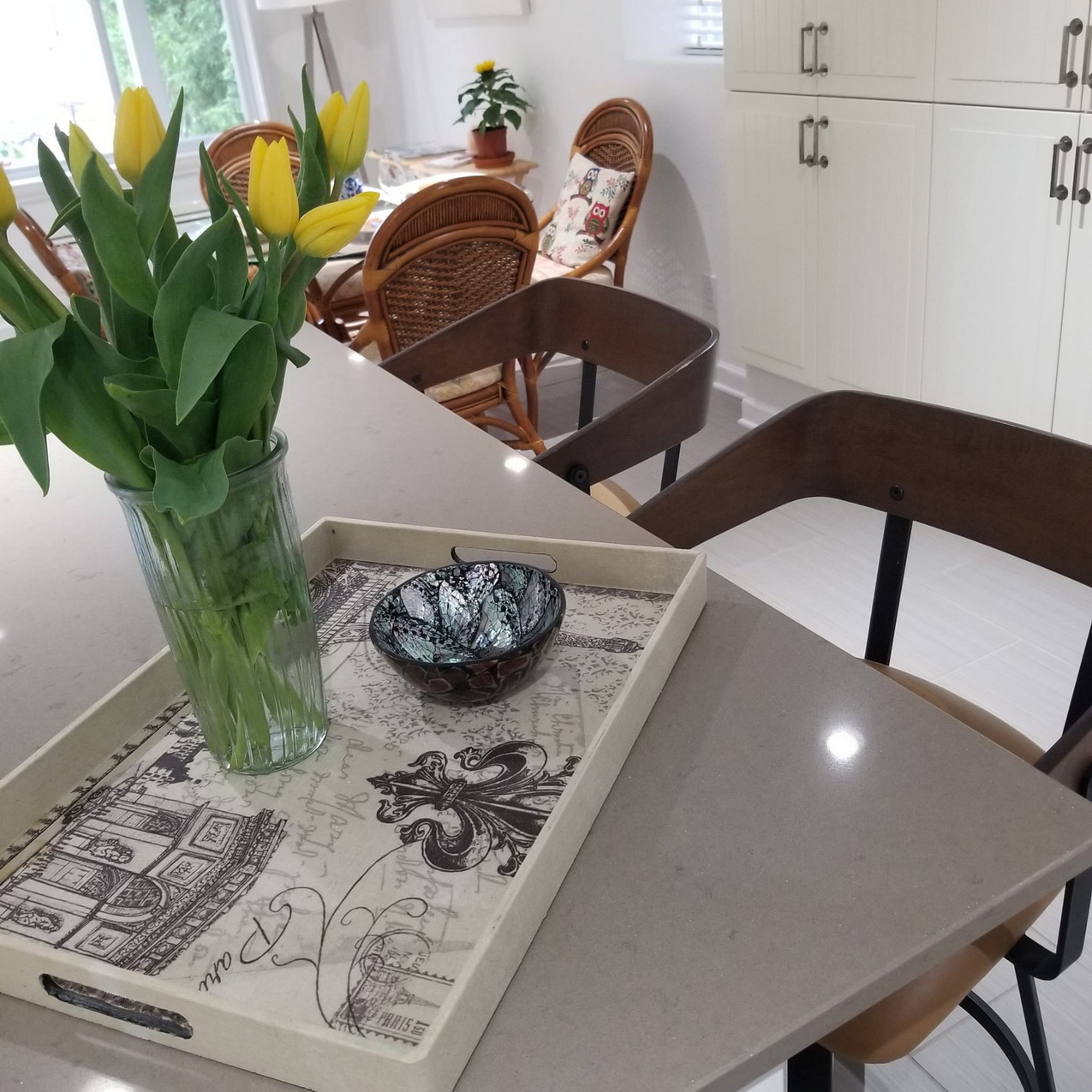 The table and chairs set is perfect for the girls and for entertaining.
Desk area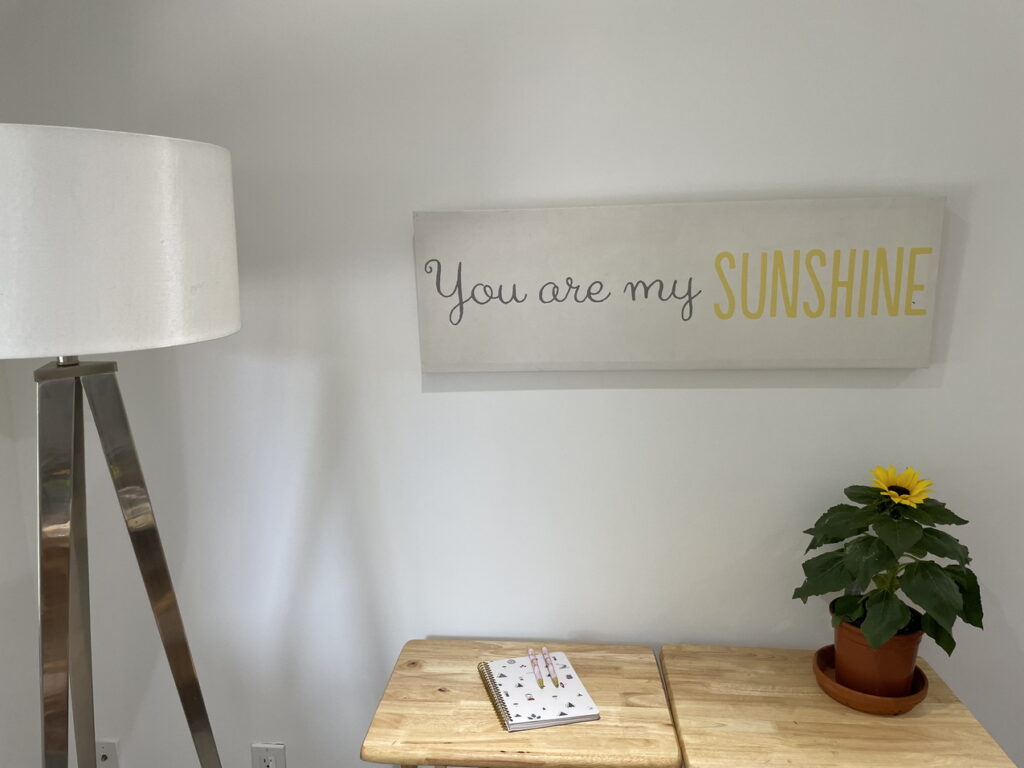 The girls are deciding what type of study space they will need. We created this for them as a start.
Everyone had so much love in their hearts as they donated everything that the girls would need to start their new life here.
Judith, her friend Dee and I pulled everything together the morning of the girl's arrival and we were thrilled with the final result. We knew the girls would love their new home.
The girls were overjoyed, literally dancing around the apartment, and they had such big smiles.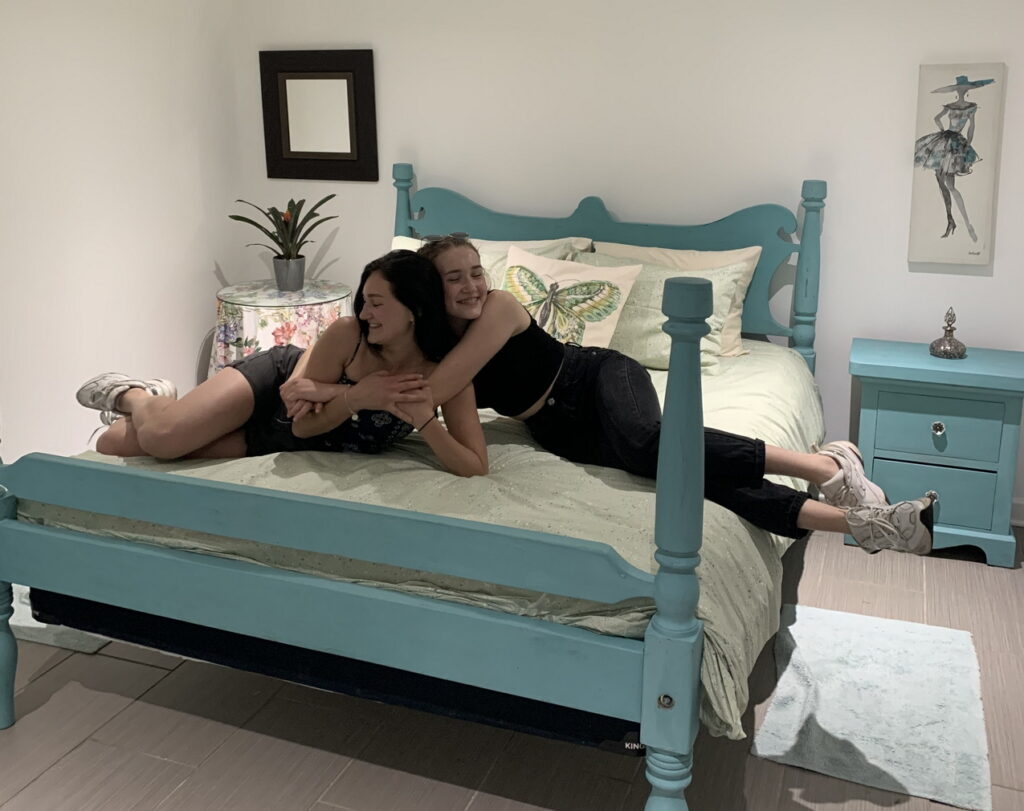 A couple of weeks after the girls moved in, they invited me to join a special thank you gathering of everyone who helped them settle into their new country, life and home.
I was amazed at the love and energy I felt from everyone there. Many of us gathered to welcome the girls in person, to show them we care and wish them well here in Canada. Everyone was so proud of them — just like they would be of their own children.
We even got an opportunity to meet the girls' parents via Facetime and see the pride and love they have for their daughters. Nastia and Lina's parents were speechless, so happy to know there were people here who cared so much about their daughters.
It did take a village, with each of us doing our part to make a difference in two young lives.
Just a few weeks after their arrival, Nastia was hired as a legal assistant at a prestigious Ottawa legal firm. Now we need to find a job for Lina, a high school student who is bright, personable and a hard worker.
In the meantime, welcome Nastia and Lina. We are so happy you are here in Ottawa and wish you all the best in your new home!