There is nothing like entertaining in the beautiful outdoors during summer, especially when you add tablescaping ideas. Barbecues, potlucks and impromptu gatherings are a big part of our weekends; they are such a casual, fun way to share time with family and friends.
So, let's bring some of that energy and fun to your tablescape with some quick, easy and cost-effective ideas for your next gathering.
What is tablescaping?
Tablescaping is a fancy industry word that really means setting your table with personality and creativity. It's taking a look at your entire table decor — everything from placemats, runners, glassware, plates, napkins and, of course, the focal point of the table, the centrepiece.
There are no rules to follow — use your own creativity, inspiration and trial and error to create that perfect tablescape.
Here are some ideas to inspire you and get you thinking about how you can build and create your own unique tablescape.
Floral touches
Simple is the buzz word when it comes to showcasing flowers on your table. Big tablescaping ideas we are seeing this season include the individual flower taking the spotlight. You can use a collection of small vases to highlight florals from your garden or just use one to make that special statement.
A multi vase holder is a wonderful way to show large blooms such as peonies or dahlias. Make sure to mix up your colours to add personality.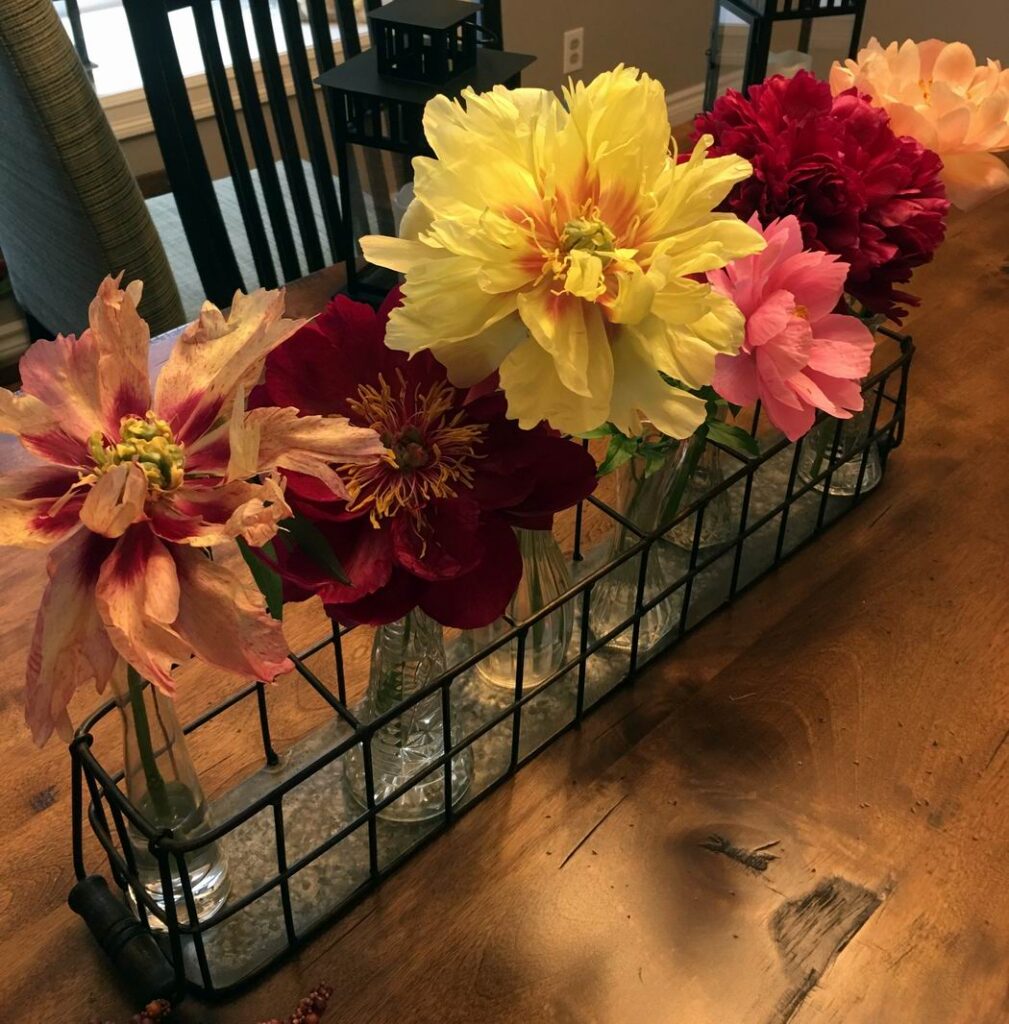 Small glass bowls, cylinders or vases also are a perfect backdrop. Add rocks, shells or other unique items to really pull your look together. If you don't have any of the containers, make a quick trip to a dollar store to find what you need.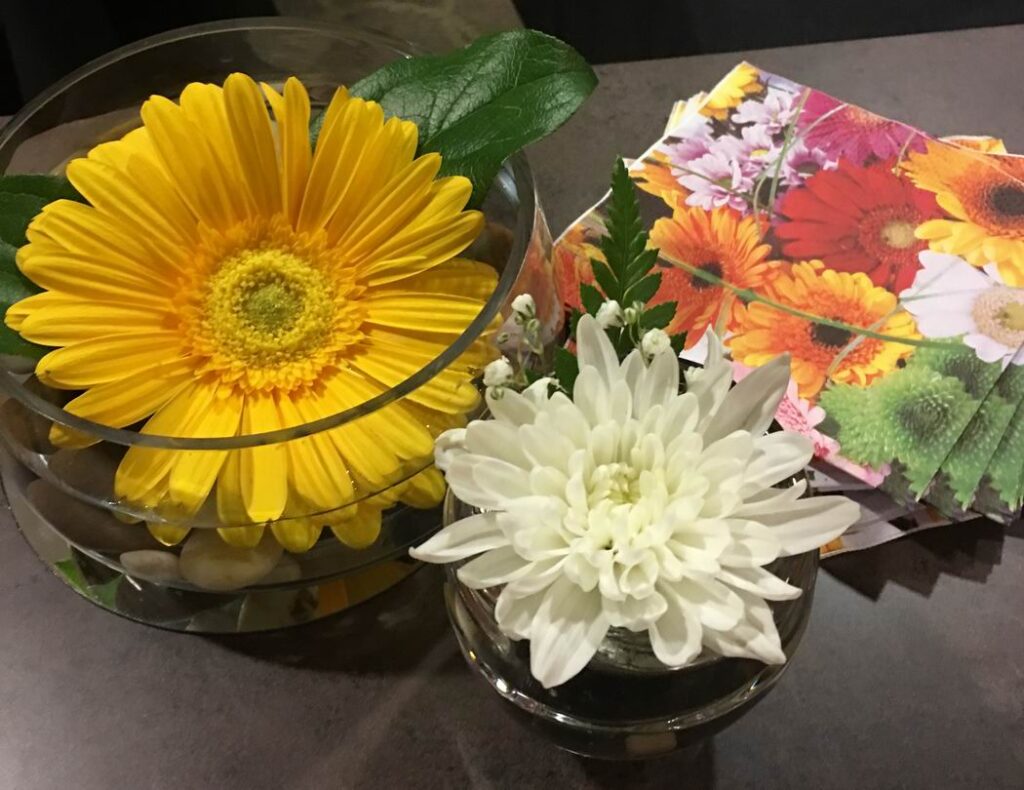 Floral arrangements shouldn't have to break the bank. Here's a free way to incorporate them in your daily living:
I love going on walks and picking wildflowers such as daisies, buttercups and Queen Anne's lace. Every few days I change up my arrangements. They give me lots of joy when I see them and it's a nice little something that I do for myself.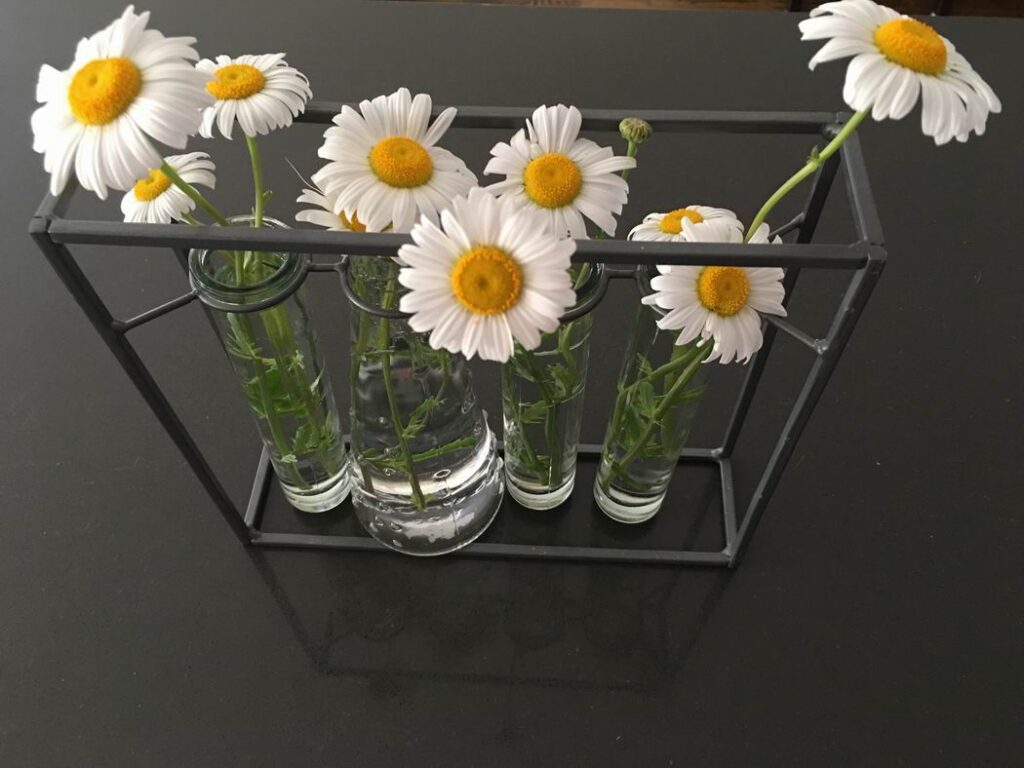 Unique table cover ideas
I love using different types of covers for my tables. Interesting fabrics, textures and shapes can really add that special touch.
I love this black and white mandala-inspired circular bath towel. I've used it for a tablecloth to rave reviews!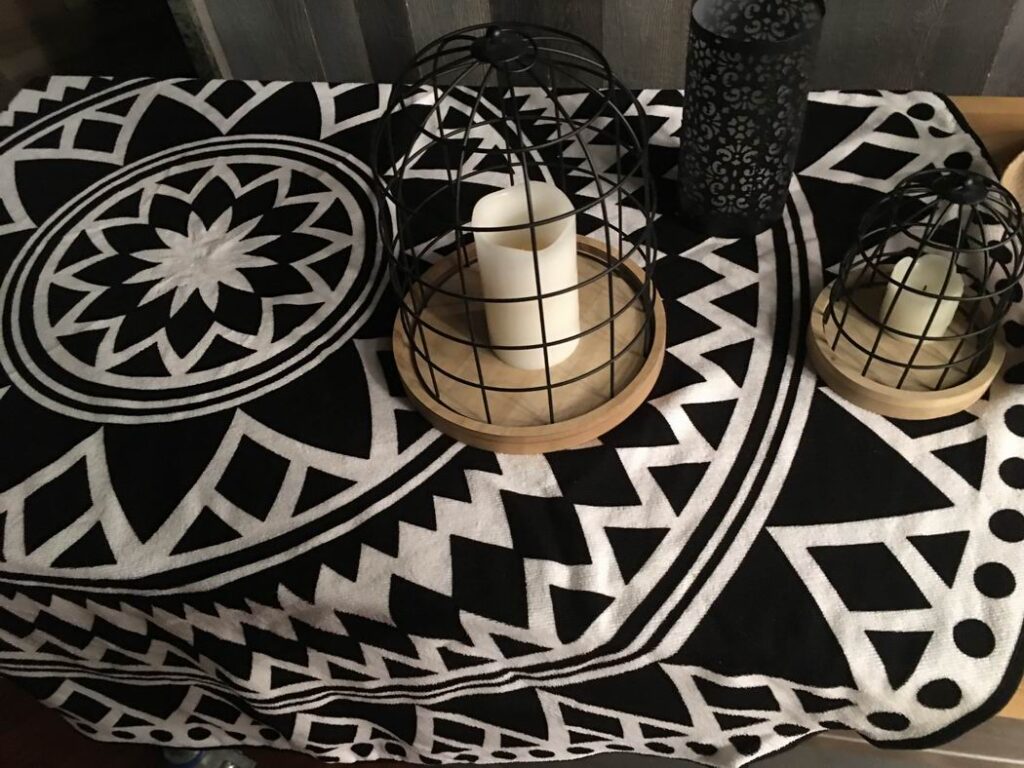 A large interesting shawl also makes a unique table covering. Drape it on an angle for a boho feel.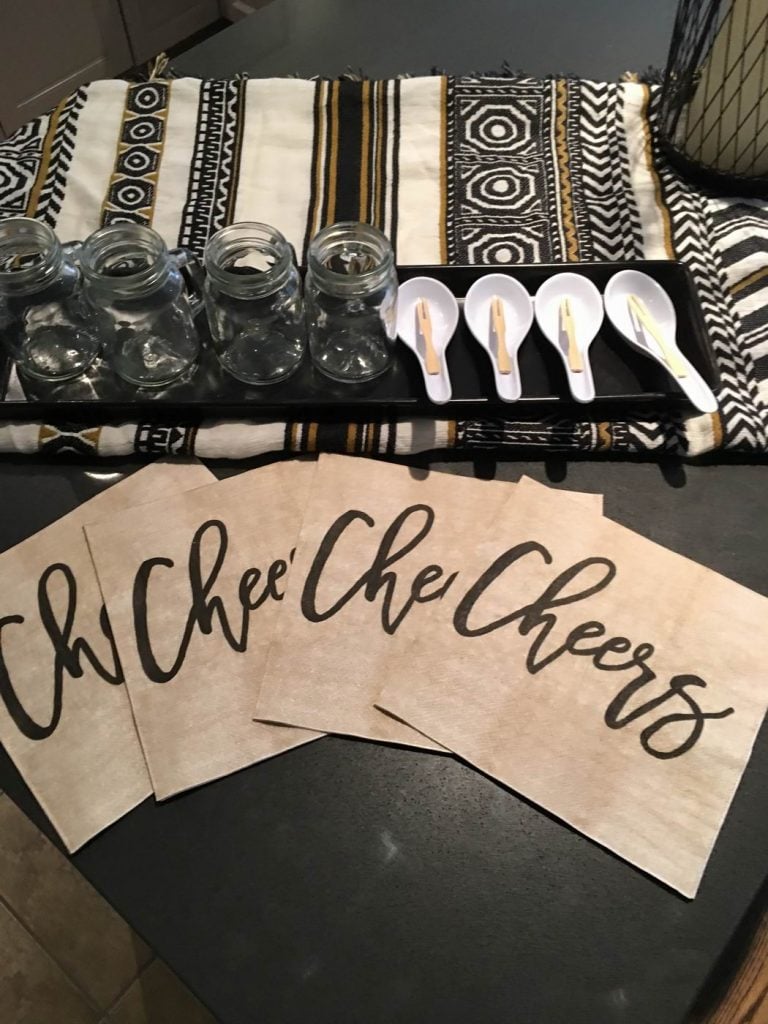 Bring out your personality with tablescaping ideas
Have fun creating your unique tablescape and bring out some of your favourite accessories. If you're having a theme, that's one way to create a look. Gather small items from around your home to really pull your look together.
Inspiration can come from anywhere. I was in Prince Edward Island this summer and was so inspired by the beauty of the beaches, the island and the people. Here are some of the favourite things I collected while I was there that I intend to incorporate into my tablescapes and my interior decor.
Budget-friendly tips
The dollar store is a great spot for ideas to make your gathering a success. Patterned napkins, paper straws, patterned or solid plates, outdoor lanterns and so many other ideas can be found there.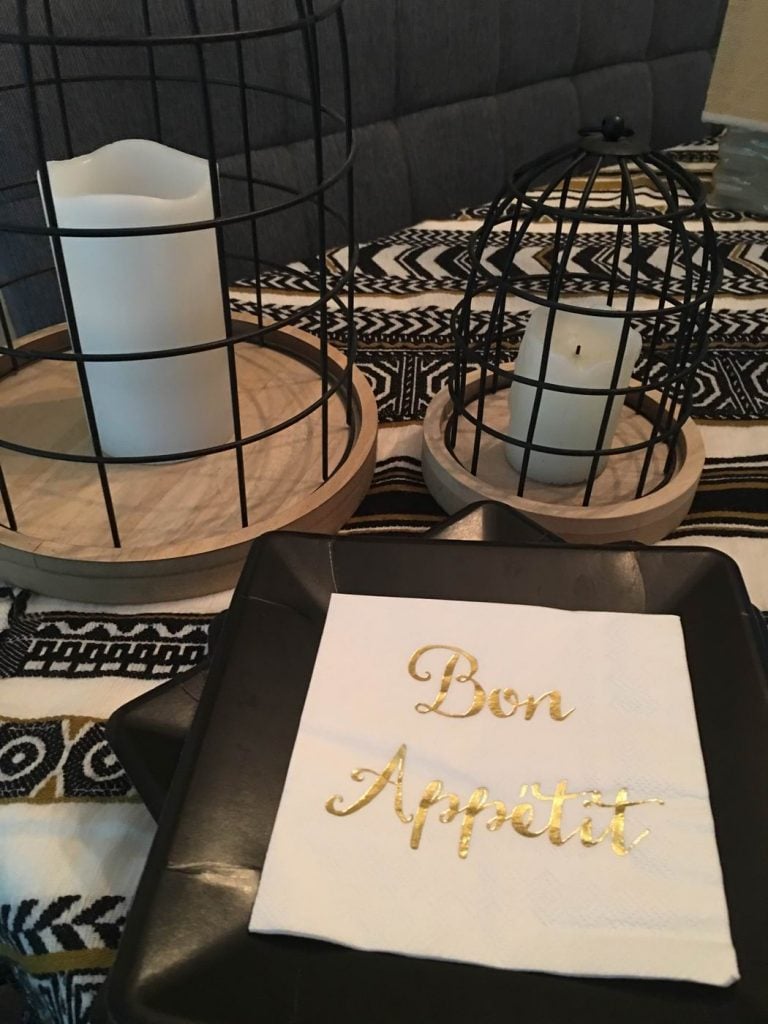 One of my favourite things to do when guests are coming over is to have small chalkboards with messages on them around the table and the room. They add a personal touch that guests are sure to love. They're also a great way to let your guests know what they are having if you are hosting a buffet!
More tablescaping ideas: Bring on the light
Lanterns, battery-operated candles, string lights and solar lights all create a wonderful backdrop and atmosphere when the sun goes down. I love to mix it up and my guests love the very different vibe my backyard has at night.
I hope these ideas get you excited about pulling together a fabulous, creative tablescape for your next gathering. I know it will look amazing and your guests will love it.
Related