Three years ago, I moved from Southern Ontario to Orléans to start a new chapter in my life. I had many emotions: excitement, anxiety, fear, but mostly the belief that I was making the right move for me. And you know what? It was.
I have created an awesome life here — new home, new friends, re-started my business and am volunteering in the community. Ottawa has been so kind and generous to me.  The best way I can describe living here is as a big city with a small-town feeling.
I remember the first time I saw my home. I fell in love with the energy and the spaces, but most of all the potential of my backyard space. As a designer, my creative ideas were already taking shape. Luckily, it was a pretty blank canvas, as you can see… oh, the possibilities!
I took the winter to really think about how I wanted to use the space and followed the advice I always give my clients: write down your wish list and gather ideas, photos and anything that will help bring the space to life.
My wish list included:
A two-tiered deck (a lower deck for relaxing and conversation and an upper deck for dining);
A side partition that was not solid so I could still say hello to my neighbours;
A smaller deck that could accommodate a couple of Muskoka chairs and a fire table; and
I back on to a ravine, so I wanted to be sure I didn't lose any of my "view" when sitting on the upper deck.
My contractor, Keon Moore, and I got together in early spring to discuss the project and he added some excellent suggestions into the mix. Now the project could get underway.
As you can see, things were really moving along and it was pretty amazing to see all of our ideas come to life. I was getting very excited at how it was all going to look.
Once the foundation was in, the decking and stairs quickly followed. The side wall really came out well. As I mentioned, I didn't want it to be solid, so I could still say hello to my neighbours. I really like the way this wall turned out.
After the deck was finished, it didn't take me long to set up all the different areas. I pulled out my patio furniture, cushions, tables & umbrellas and began to style the spaces. I was in pure heaven.
When I had my first guests over to enjoy my new outdoor space, it was just like I envisioned it. My friends were enjoying themselves, everyone was happy and the space was perfect. I just love it when a plan comes together.
But I wasn't finished. Now I had to turn my attention to my gardens, or lack thereof.  While we were quarantined during COVID this spring, I took the opportunity to plan my gardens with my friend and colleague, Lana Doss — The Fine Gardener. As you can see in these photos, I had to create my gardens — and dig them. That was an interesting exercise; I found muscles I had totally forgotten about.
Once the gardens were dug and the soil prepared, off to the garden centre I went with my list of perennials, which included: black-eyed Susans, coreopsis, shasta daisy, hostas, geraniums, clematis and honeysuckle vines.
One last thing I really wanted to do was create a raised garden planter box for some veggies and companion flower plantings.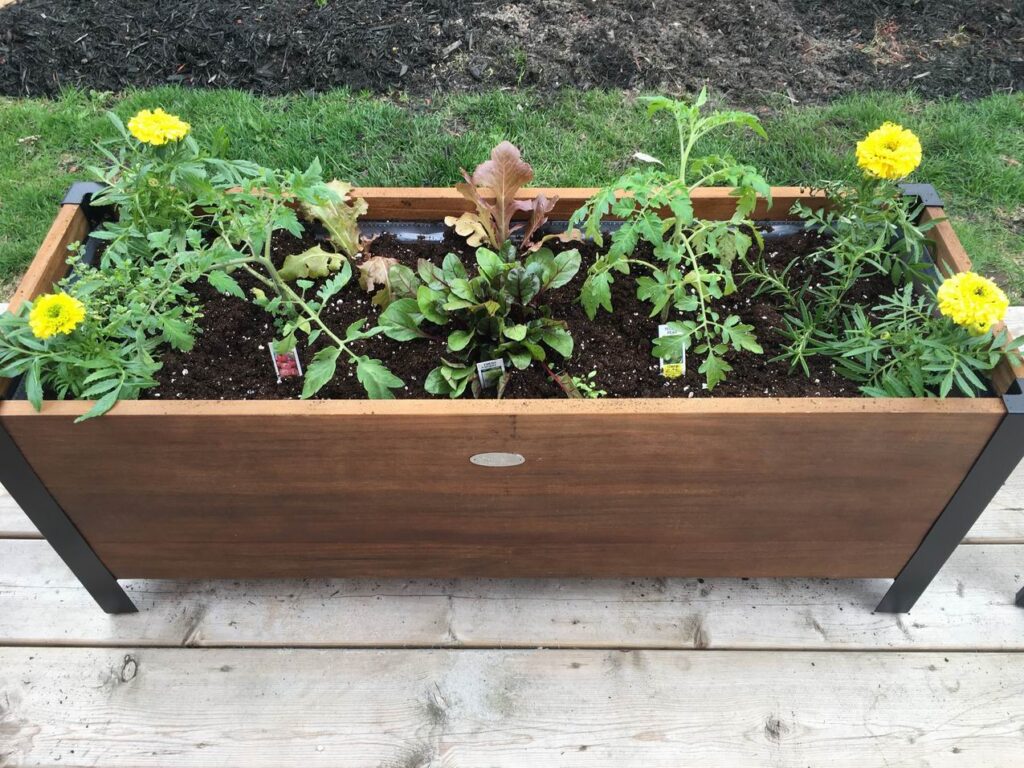 I purchased and filled my new box and it has a prominent place on my lower deck. I am now enjoying beet leaves, lettuce, two types of tomatoes and some herbs.
I am so glad I had the opportunity to get all this work done so now I can truly enjoy my backyard space this summer with my friends and family.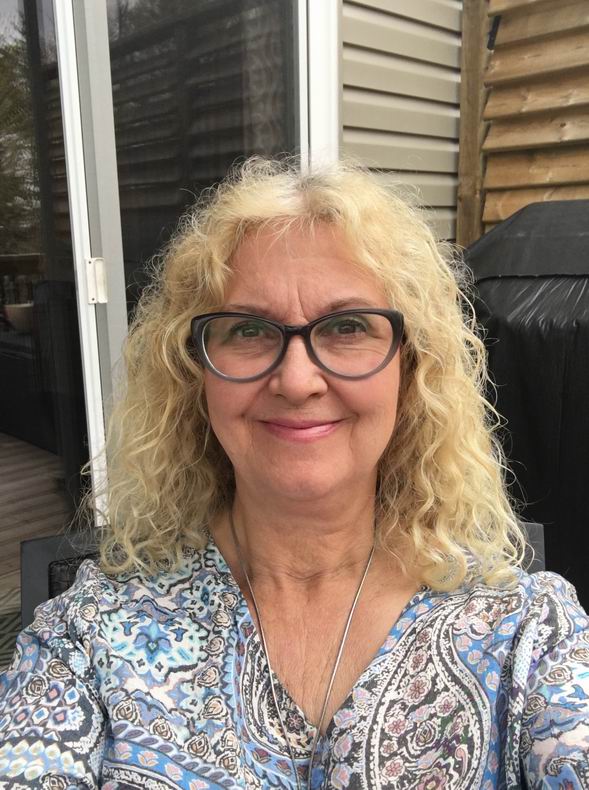 This was a big project, but you also can make small changes in your backyard that will have a big impact.
Happy entertaining and gardening.
Originally published August 30, 2020