As 2017 winds down and 2018 sneaks up on us, where does the Ottawa housing industry stand? For the most part, it's positive news, although with, as always, the occasional fly in the ointment.
New homes boom
Ottawa builders have barely been able to catch their collective breath in 2017. Year-to-date sales as of the end of September are up more than 21 per cent compared to the same period last year, according to industry analyst PMA Brethour Realty.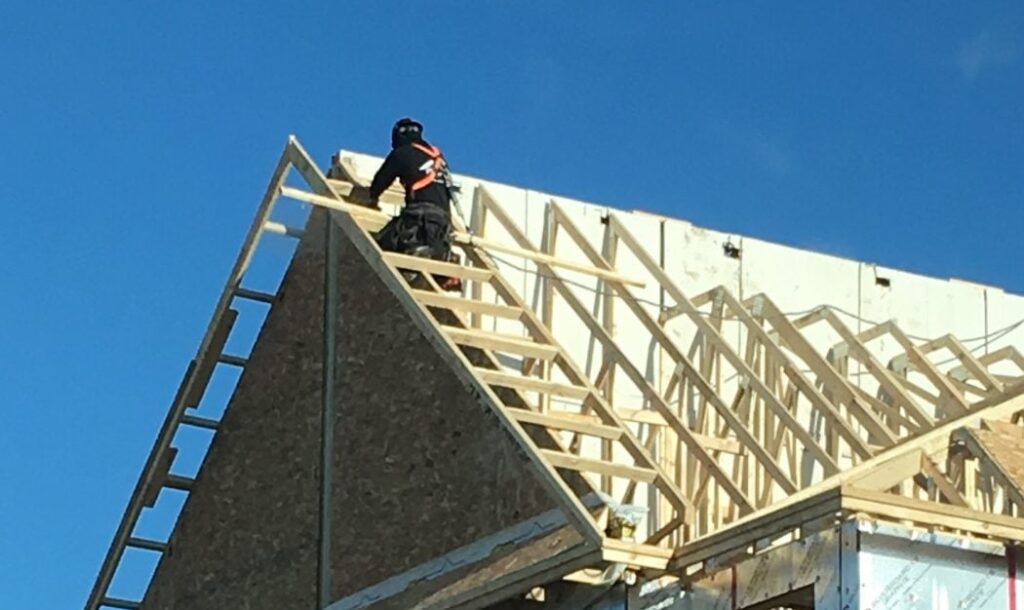 Housing starts are also up in 2017, with the Conference Board of Canada forecasting a four-year high of 7,830 new units for the year.
Experts point to federal government spending and hiring, a robust high-tech sector, and revenue-generating sesquicentennial celebrations as reasons for a projected 2.5-per-cent bump in the region's gross domestic product (GDP) this year (the biggest bounce in seven years) and the resultant home buying after several years of lacklustre markets.
"It's been a great year," says Shawn Bellman, marketing manager at Richcraft, which was among the big winners at the recent local housing design awards, where the mood was also buoyant. "In this business, it all comes down to timing: having the right products and location available at the right time."
John Herbert, executive director of the Greater Ottawa Home Builders' Association, which hosted the recent awards, says, "I was expecting a recovery, but not as strong as this and spread right across the marketplace."
Herbert adds that he expects to see the recovery continue into 2018, although not as strongly as this year, when we saw "the lion's share" of the boom. His optimism is supported by the Conference Board, which is forecasting local GDP growth of 2.2 per cent for 2018.
Greg Graham, president of Cardel Ottawa, says his company has seen an uptick in buyers from Toronto and Vancouver. "They could sell their home there, buy one in Ottawa, and put half a million dollars in the bank," he says.
Graham adds that decreasing affordability and new, tighter mortgage regulations will continue to be a problem for first-time buyers going forward. "So (less expensive) townhomes are really becoming the dominant player in the marketplace."
Canada Mortgage and Housing Corporation's (CMHC) recent annual market outlook foresees a slight decline in Ottawa housing starts next year as rental apartment construction dips.
Resale market robust
Condos continued to be the big resale news as Ottawa edges toward the close of 2017. By the end of September, condo sales were up more than 23 per cent for the year compared to 2016. Sales of other properties were 6.6-per-cent higher, meaning the first nine months of 2017 saw an overall increase in sales of 9.7 per cent over the previous year.
Prices, meanwhile, rose 4.6 per cent for condos compared to 2016 and 7.2 per cent for other properties.
Heading into the fall, "The Ottawa market is showing signs of stabilizing after the record-setting spring and summer," said Ottawa Real Estate Board president Rick Eisert in a statement in early October.
Looking ahead to 2018 and even 2019, CMHC foresees continued growth in the resale market, with an emphasis on single-detached and row homes.
This runs counter to the national picture as a whole, where sales are expected to drop by 2.3 per cent next year, according to the Canadian Real Estate Association.
However, CMHC warns of potential affordability problems in Ottawa. That's because resale prices are expected to increase between two and five per cent, higher than anticipated income growth.
Renovations a mixed bag
To no one's surprise, kitchens and bathrooms were the most popular renovations this year and are likely to punch above their weight again in 2018.
"That's where people get the most value if they're reselling and it's where they spend a lot of time," says Casey Grey, CEO of The Conscious Builder and director of GOHBA's Renovators Council.
Herbert says many renovations appear to be occurring in the inner city. "(It's) become increasingly popular over the past decade, and people want to stay in their existing homes, so they renovate. And if they do sell to younger couples, then those people want to modernize."
And while the real estate consultancy Altus Group predicts Canadians will spend a record-setting $72.2 billion on renovations in 2017 and $74 billion next year, both Grey and Herbert say Ottawa renovators report a mixed bag this year, with some busy and others less so.
"It seems like people are taking their time in committing," says Grey. "I don't know if they're too busy or if they're just doing their homework – which is a good thing. It's hard to say (what the market holds) for 2018, although there's definitely good potential for us next spring."
Likely on the near horizon: more renovating to meet Ontario's new mandatory labelling of energy efficiency when a home is sold. The labelling will likely kick in within the next two or three years.
Design: an evolving landscape
Gerhard Linse, like others, has had his eye on residential design in Ottawa for decades.
"The quality and sophistication of what I'm seeing this year, and last year, is very encouraging," says the owner of Gerhard Linse Design, a multi-award winner at the recent design gala.
Linse says production builders in particular are putting considerable effort into design and detail, in part because buyers, inspired by events like the design awards, are demanding much more of builders.
"Production builders are hiring architects and that's having an effect," he says. "We're seeing a lot of contemporary stuff and well-crafted traditional and transitional designs, and we'll continue to see that."
Related
Veterans flex their muscles at Housing Design Awards