Now that the leaves have fallen and Halloween is over, many of us will be thinking of ways to get cosy for winter and get ready to hibernate in our homes for the long winter ahead. The colder weather invites us to create a warm and inviting home for family and visitors.
Here are 10 tips that will help you do just that.
#1 – Use warm colours
As the colder weather approaches, why not surround yourself in cosy colours such as Pilgrimage Foliage, Eucalyptus Leaf and Dash of Curry, all from Benjamin Moore.
As you can see, the colours are warm, visually pleasing and evoke the perfect winter vibe.
These colours would look great as an accent wall and in cushions, throws and accessories for a quick shift into the winter season.
#2 – Create a spot for you
I don't know about you, but I have a favourite spot in my home to curl up with a cup of tea and a good book. It's in my living room, where I can look out into my backyard, turn the fireplace on and relax. My space offers me a quick getaway and some calmness on a hurried day.
Do you have a favourite spot? If not, it's so easy to create. It can be as simple as a chair with a cushion and throw, perhaps beside a window, bookshelf or fireplace. Find your spot and enjoy. This is an easy way to get cosy for winter!
#3 – Layers of light
We all wish for more daylight in winter. One of my favourite things to do as the sun sets earlier and earlier each day is to bring out lanterns, candles and mini lights.
I find that by adding these layers of light in my spaces, I appreciate the relaxing vibe and magical atmosphere they bring. Battery operated candles or mini lights are safe and can be set on timers to turn on and off when needed.
#4 – Bring the outside in with natural elements
Throughout the year, I love bringing in natural elements to add interest and texture to my space. Winter is my favourite time to decorate with natural elements as we have so much to work with! Birch logs, dogwood branches, berries, pinecones and a variety of greenery all add a special warmth and uniqueness to your decor.
#5 – Create your own seasonal scent
There's nothing better than creating a simple, refreshing scent that will get your home cosy for winter, especially on a cold winter night. Try simmering thick cuts of citrus with several sprigs of fresh balsam and rosemary. The smell is wonderful!
#6 – Do you have a fireplace?
If you don't, adding a portable electric fireplace to your space is a game changer and not that expensive. You can pick one up on sale or even on Facebook Marketplace. Just plug it in and enjoy. They add ambience, a focal accent and warmth to any space, big or small.
#7 – Add interesting textures
Get warm with your accessories by adding a variety of textures through cushions and throws. Soft, knitted fabrics, velvets, faux fur and crocheted looks all make winter a season of touch!
#8 – Bare floors? Add an area rug for warmth
Need some warmth underfoot? Why not add an area rug — perhaps in your living room, kitchen, bedroom or even your office. It will warm up the space and bring a fresh, new look as well.
#9 – Table centrepiece with glass
I love using various glass bowls, vases and containers to create unique centrepieces — I have them handy around the house for when I get creative. Lana Doss, The Fine Gardener, shared these wonderful ideas with me.
I love how the moss is added to the green plants, along with rocks, small pieces of wood and, of course, adding mini lights really adds a special touch.
A glass bowl placed on a wood slice is the perfect container for this evergreen-inspired centrepiece with cranberries and a candle. Could it be any easier?
#10 – Channel your inner baker
As the weather gets colder, I find myself in the kitchen more baking up some comfort sweets. In my case, I am a novice baker, so I am learning as I go. For me, a nice cup of tea and a slice of fruit-filled loaf is the perfect pick me up.
I'm going to up my baking game this winter trying various cookies. Wish me luck! Whether you are a novice or a skilled baker, creating delicious goodies for friends and family as the temperature drops is the perfect way to share a winter moment, along with your favourite hot beverage.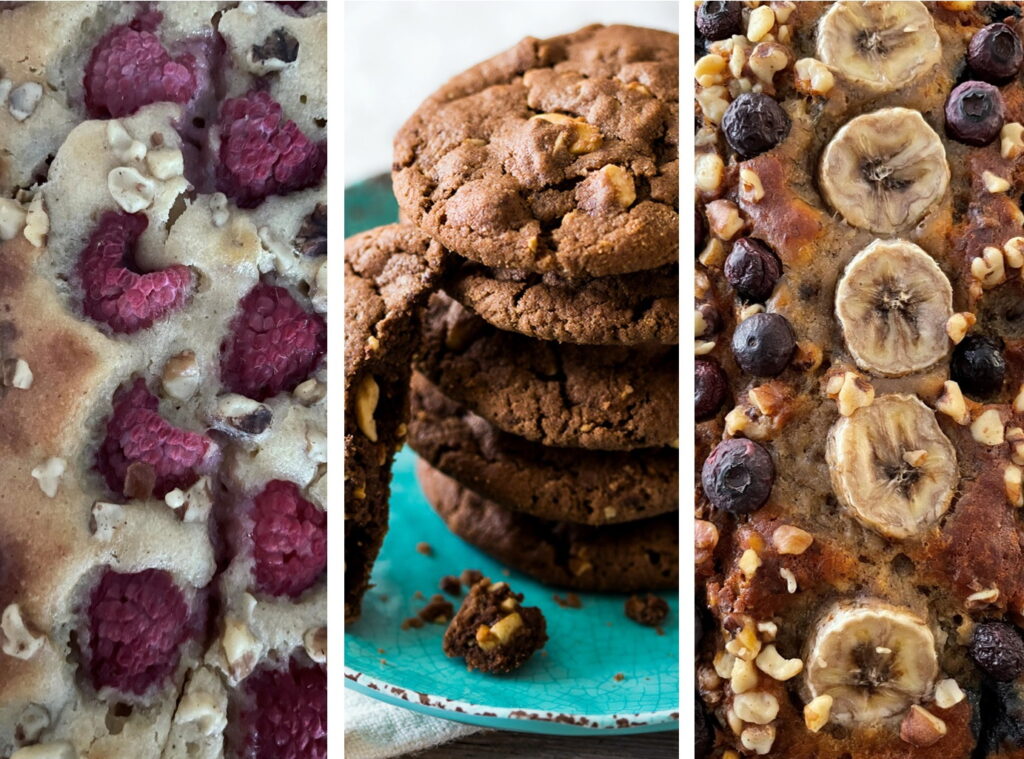 The countdown to winter is on. I hope I have inspired you to get ready for the long season ahead.