You can add extra style with curtains and other window treatments but they can be the most underrated part of an interior design.
With the continuing popularity of contemporary window treatments such as blinds and shutters — or the absence of any window treatment at all — curtains are taking a back seat to let their modern counterparts shine.
However, curtains are a timeless choice for all manner of interiors — if you know how to spruce them up to match your esthetic. Here are seven ways to add extra style with curtains.
Keep it light and breezy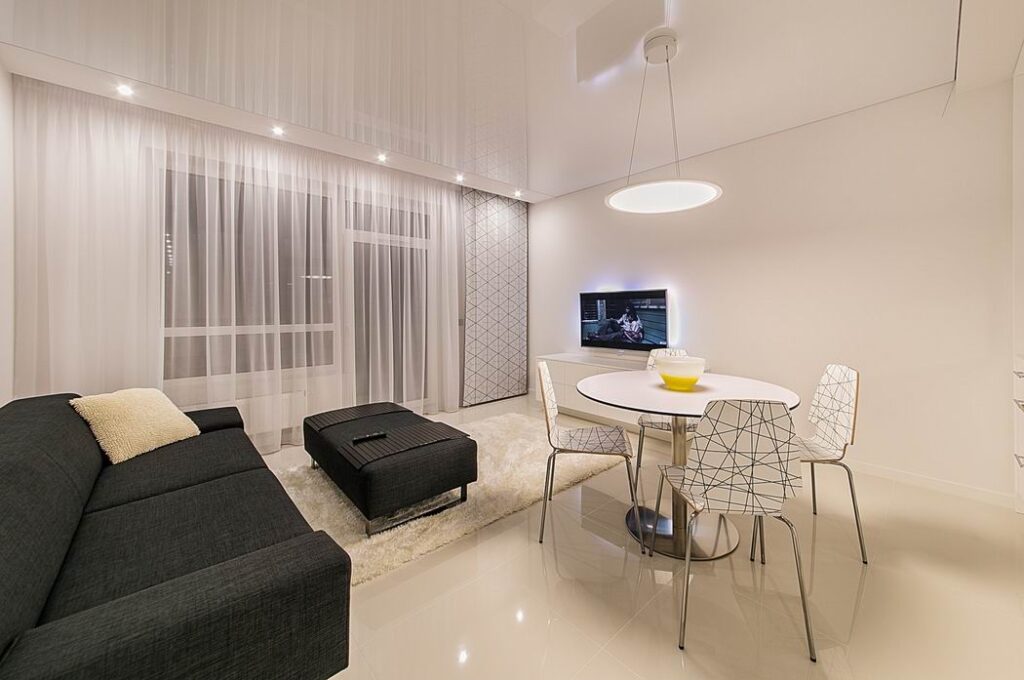 Today's designers have come up with an entirely new esthetic for modern curtains. Rather than featuring heavy-set, quasi-blackout fabrics, you can make your curtains more appealing by going for a billowy, opaque material.
Organza and netted curtains are all the rage in the design world these days. Their soft, breezy look is pleasing to the eye and lends an airy vibe to any space.
They help diffuse the incoming natural light, but don't completely block it. If you're looking to spruce up your modern, contemporary or Scandinavian-style interior, then this is the choice to go with.
Doubling up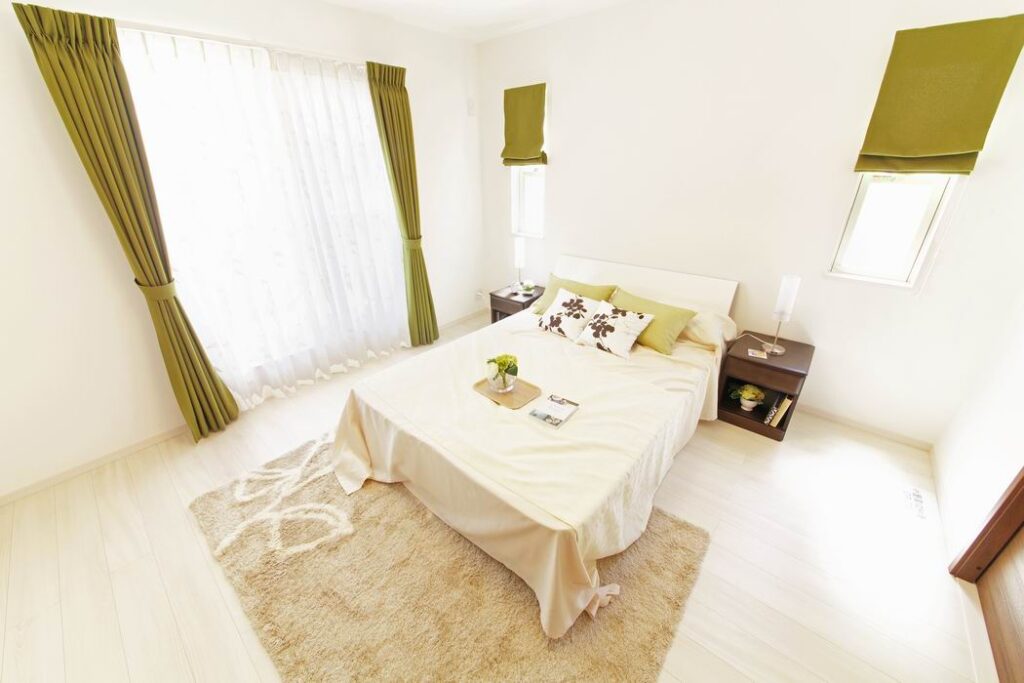 Layered curtains typically consist of an outer layer that is a plain-coloured, textured or patterned fabric and an inner one composed of an opaque material.
Doubling up the layers allows you to experiment with different materials while giving you enough leeway to either take it up a notch or keep things simple. Depending on your taste, the outer layer can be as flamboyant or understated as you want, while the opaque fabric provides a constant.
Theatre effect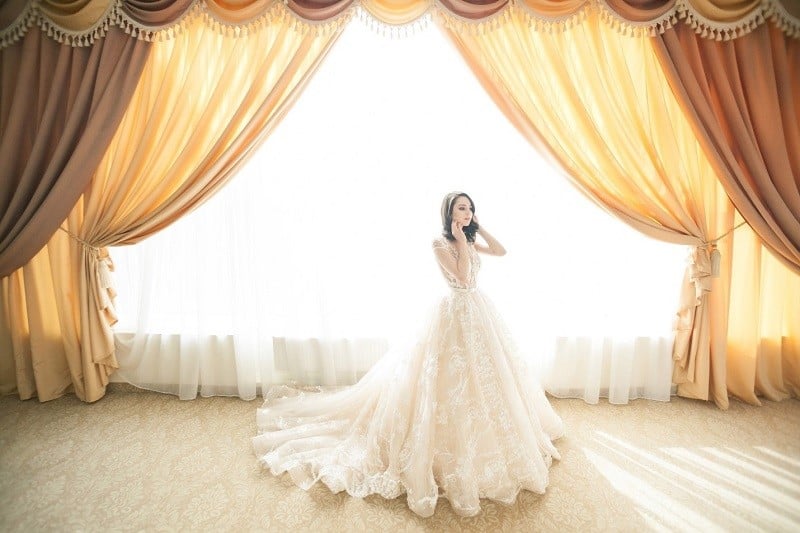 The theatre effect is simply layering different fabrics until you get the image of a lush theatre-style curtain being held open for the performance to commence. Such a curtain style can provide an amazing backdrop to any interior design, especially traditional and classical ones.
However, you'll need to use durable hardware to add extra style with curtains this way. Since this effect requires extensive layering, the hardware will need to be sturdy. Usually, double curtain rods are used, making layering quite easy. You can be as pragmatic in the hardware selection as you want, because the rods aren't typically visible behind the fabric and valances.
Curtain renaissance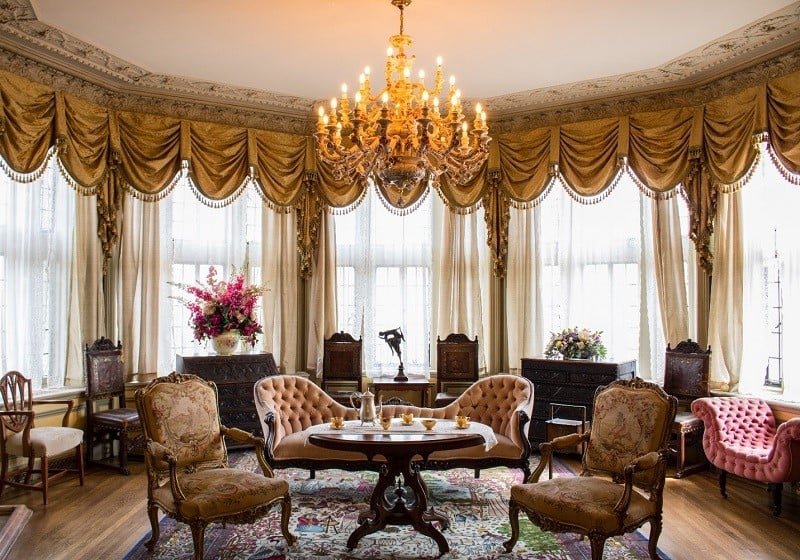 The most ageless way to spruce up your curtains is by opting for valances. These are the stunning semi-circular shaped contrasting fabrics that are installed as a decorative element above the actual curtains.
They help you hide the hardware and are selected in bold, striking colours to create popping contrast with your actual curtain fabric. So, if your curtains are white, beige or other neutral hue, going for a vivacious rust or gold valance can add a classy edge to the design.
Valances look best when used in classical or traditional interior designs.
Stripping it to add extra style with curtains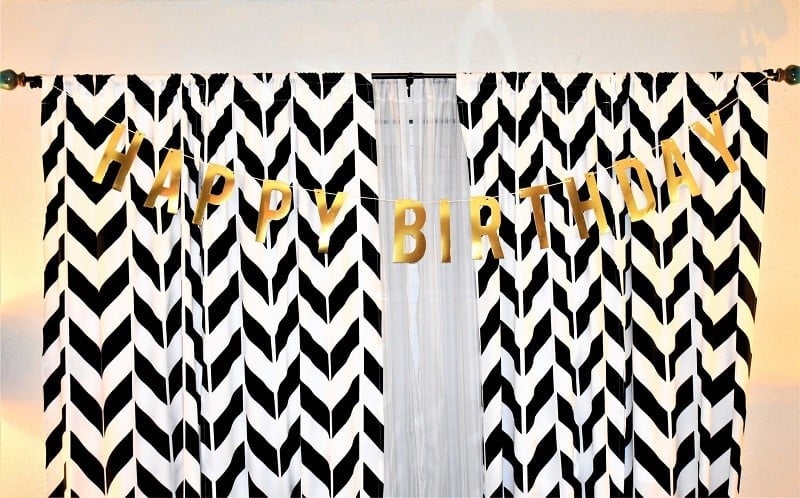 This particular technique of sprucing up curtains works best in contemporary and eclectic interiors. The best part about it is that you can also opt for vivacious patterns that might otherwise seem overwhelming.
The strip technique requires you to layer two fabrics. The lower one is always lighter and opaque and the upper one is installed in a "tab-top" or "tie-top" formation. Tab-tops are basically long loops that hang on the curtain rod instead of the more typical crease. Similarly, tie-tops are loops that need to be tied in knots around the rod. Each tab and tie-knot further drape down in a narrow strip that acts as a curtain facade. This way, it takes less surface area, so you can usually carry it out in bold, eclectic patterns.
Merging with blinds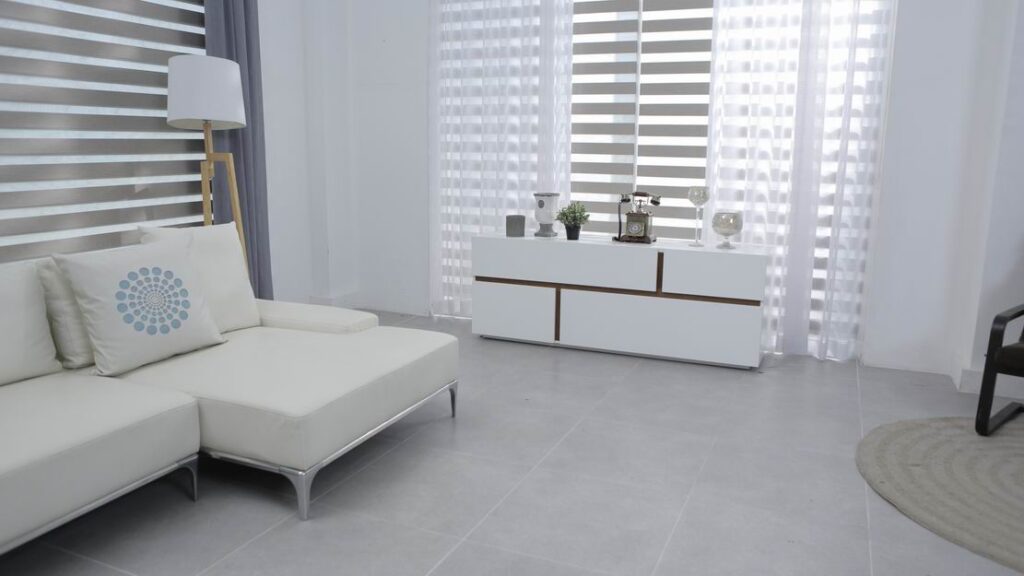 If you're looking for the perfect marriage of old-school meets modern, opt for merging blinds with curtains.
The best part about this esthetic is that you can choose any style of blind you like — from venetian to roman, roller and even interior shutters. All you have to do is layer your modern window treatment with a gauzy curtain that's neither heavy nor overwhelming in design.
Since blinds don't usually run all the way to the floor, curtains are a nice way to frame them. This style works best in minimal, Scandinavian and pure modernist interior designs.
Beautiful pelmets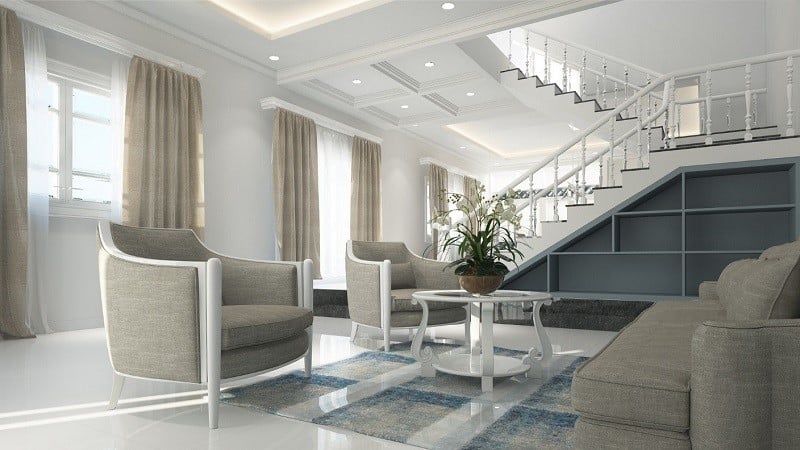 If you're worried about the hardware taking all the show out of your curtains, use pelmets to add an extra oomph to them. Pelmets are cloth or wooden fittings placed at the top of the curtains to conceal the rods. Not only do they help hide rails and rods, they can be customized in length and design to suit the style and fabric of your curtains.
The neat finish they provide adds a nice depth to the overall window treatment, and their flat, almost box-like stature can be paired up with almost anything.
Double curtain rails
At the end of the day, no matter what style of curtains you choose, they won't be complete if you don't match them with the right hardware.
This usually depends on the style of curtain and pleats you're going with, but since layering is all the rage these days, double curtain rails are the best choice. These feature two rods in a single hardware, usually capped off with a stylish end piece. The main rod is always slightly larger and placed atop the smaller, secondary rod.
These are the top seven ways you can add something extra to your typical curtains. I hope some of these ideas inspire you to get creative with your own window treatments.