It never really went away, but designing with black is definitely back – big time – in Ottawa homes.
It has long been considered a timeless staple in interior design, but black is taking on a new importance as a strong neutral, whether it's being used as a subtle accent or to make a dramatic statement.
At least three paint makers chose a shade of black as their colour of the year for 2018, it's popping up in many ways in this year's CHEO dream home now under construction, and even appliances are showing a shift to black from stainless steel.
See below for some great photo examples of how black is being used and read the full story here.
Back in black
An easy way to add architectural interest is to paint your interior doors black, says Natalie Cox of CPI Interiors.
"Black is the sexiest vibe that there is," designer Henrietta Southam says when talking about her own bathroom. She tells of parties where people would congregate in the bathroom because they were so drawn to the space. The black palette of wall-to-wall tile and sparkling glass mosaic on the floor allows the room's other elements to pop.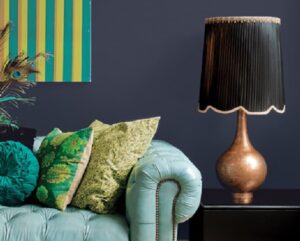 Paint maker PPG's colour of the year for 2018 is called Black Flame. It's a blend of black and navy that makes a great backdrop for other elements of your decor.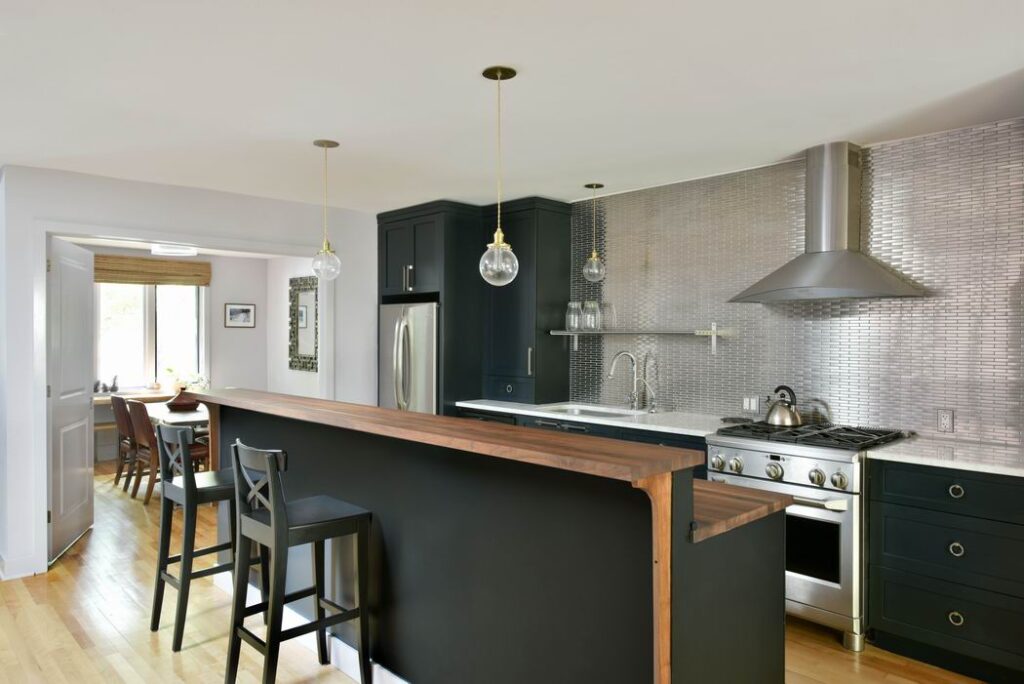 Dark cabinetry in an open-concept layout provides balance in this project by Moneca Kaiser Design Build. It was a finalist in the Housing Design Awards last fall.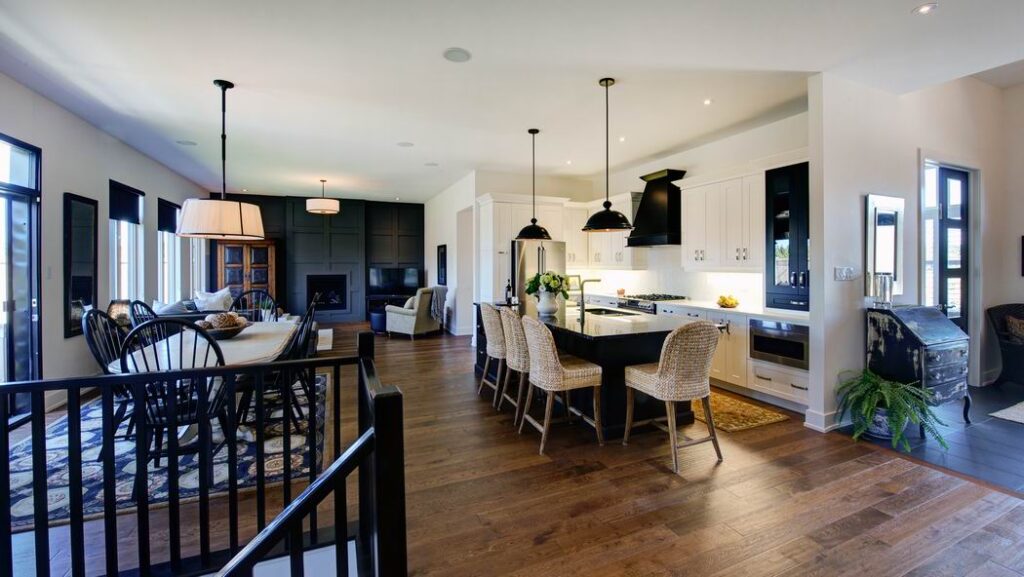 Select black accents tie together the look in this custom Urbandale home, which was a finalist in the Housing Design Awards last fall.
Black bath fixtures against white tile create a classic, yet modern, look.
Adding black accessories and towels is a quick and inexpensive way to update your bathroom, says Emily Tait.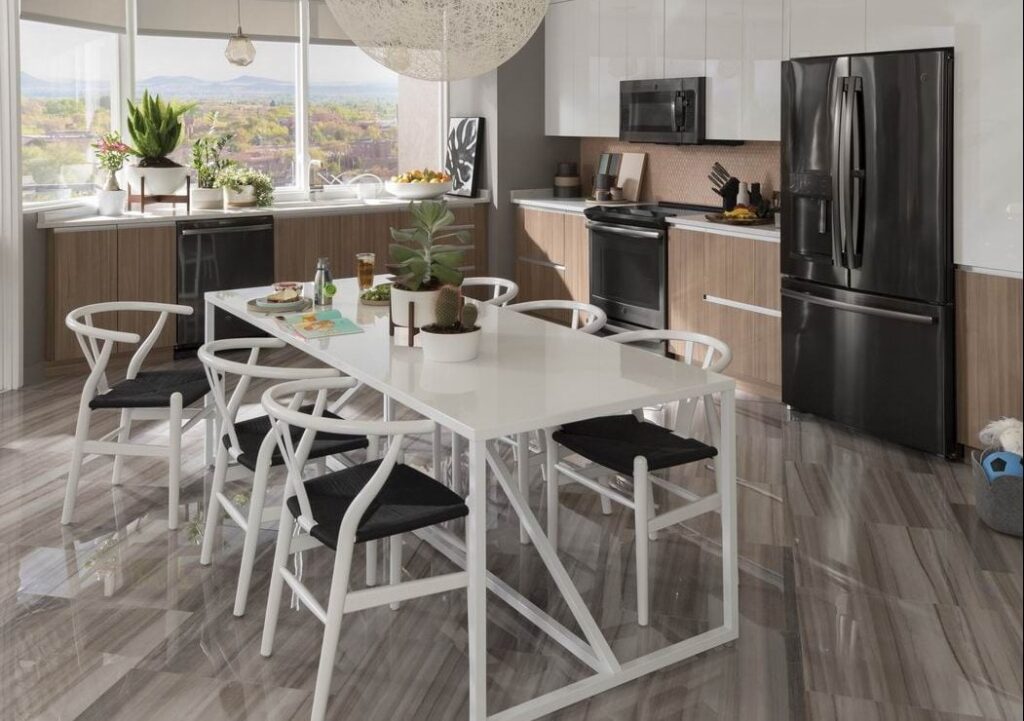 Black stainless-steel appliances, like these from GE, are becoming popular among consumers who are tiring of traditional stainless steel.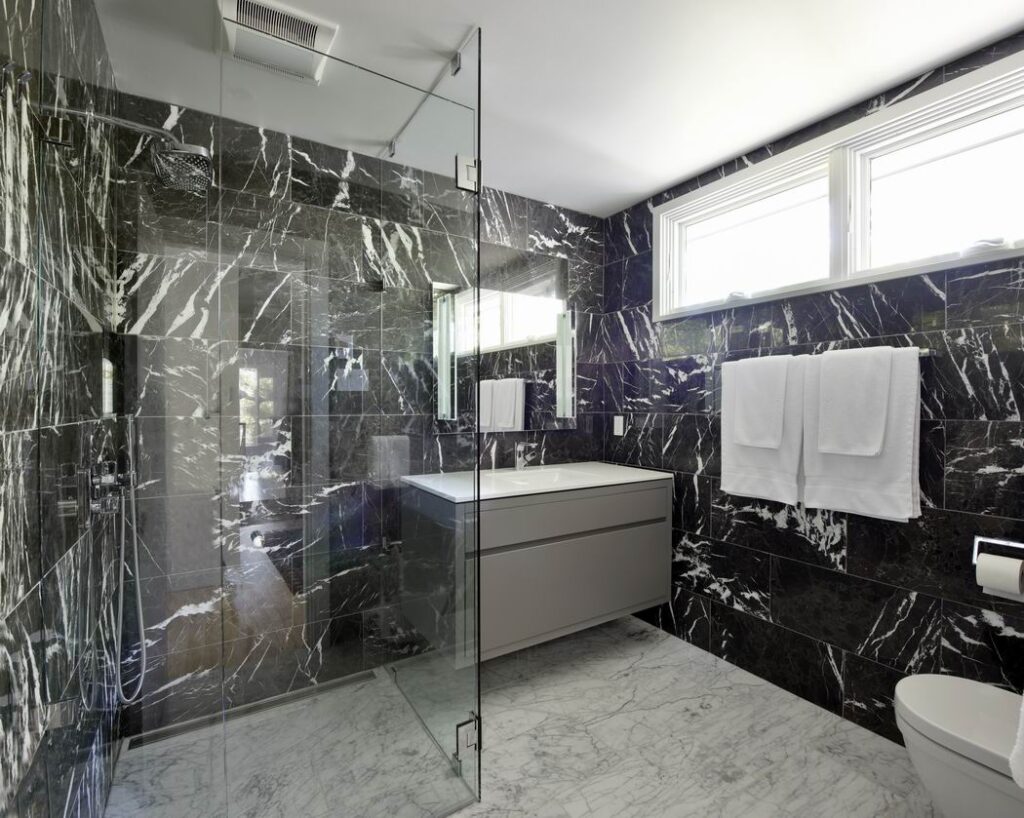 Black tile with white veining dominates this ensuite by Deslaurier Custom Cabinets. The bathroom was a finalist in the Housing Design Awards.
An award-winning powder room by Astro Design Centre packs a punch in black and white oak.
Black, grey and white are layered in this kitchen by designer Henrietta Southam to create a cave-like space that's nevertheless very bright.
Related
This year's design trends, including black
Need design help? Check out our directory of pros
Sign up for our newsletter to stay up to date