When physical distancing measures put in place to combat the COVID-19 pandemic threatened the 2020 Reno Tour, organizers quickly pivoted to offer a virtual option that may prove to be the future of the annual renovators' showcase.
For the past five years, the Greater Ottawa Home Builders' Association (GOHBA) has presented the tour as a way to promote the work of several of the city's top renovators, who are all members of RenoMark, a program where participating companies are pre-screened and must meet strict guidelines.
But this year's tour was thrown into doubt when the pandemic forced the shutdown of the city. How do you hold a tour that invites the public into the homes of renovation clients when indoor gatherings are limited and homeowners are less than keen to open their doors?
The solution was to go virtual.
"It is a creative and forward-thinking solution to a COVID problem," says Steve Barkhouse of Amsted Design-Build, a regular tour participant. "In the renovation business, you have to be a great problem solver, so we are well equipped to overcome a setback and turn a problem into a feature. That is what the virtual tour does. It is not hampered by weather, accessibility, travel, timing, cost or availability. For many visitors, it will be a better solution than the original."
Seen as a positive
Despite concerns that tour goers would not be able to get up close and personal to inspect workmanship or ask questions of the renovators on site, those taking part this year see this form of the tour as a positive.
"It allows us to showcase some amazing projects that are not located within Ottawa," says designer Cara Mears of Carleton Kitchen & Bath, another regular participant. "I think you will see the Reno Tour reach a whole new demographic this year because of the digital format."
GOHBA's executive director, Jason Burggraaf, agrees. "Having the projects online will allow even more people to check out our members' fantastic work."
Turning the 2020 Reno Tour into a virtual one was possible thanks to technology that captures a space in three dimensions so that you can walk through the home from your screen, choosing exactly where you want to go, how close you want to zoom in and giving you context for the home's layout.
It's a "digital twin of the physical space," says Spencer MacPherson of Point3D Commercial Imaging, which was brought in to capture each home in 3D. "You can — at your own leisure, in your own house on your couch — check out all nine renovations. And you can visit them at your own pace."
It's a process that Realtors have been using for some time now, as has the CHEO Foundation with its annual Minto dream home. And it's what many home builders adopted earlier this year when the pandemic forced the closure of their model homes.
"It's just a phenomenally neat application," says frequent tour participant Norm Lecuyer of ARTium and Just Basements.
Repeat visits
Another benefit: Instead of a one-day blitz trying to fit in all the stops, the virtual tour will remain on GOHBA's site for the next year so you can visit when you want and as often as you want. The tour page, which is now live, also includes descriptions of each of the nine projects, many augmented with details such as before and after photos, intro videos and other multimedia labels.
"It's a very immersive experience that puts you right in the middle of someone's new addition or kitchen, and the multimedia tags throughout each project give further insight into each renovation project from the professionals who did the work," says Burggraaf.
While there is normally a charge for the tour — it's a fundraiser for Habitat for Humanity Greater Ottawa, raising $4,000 last year — this year it's free, although you're encouraged to donate to Habitat.
Here's a look at this year's projects:
Amsted Design-Build, project 1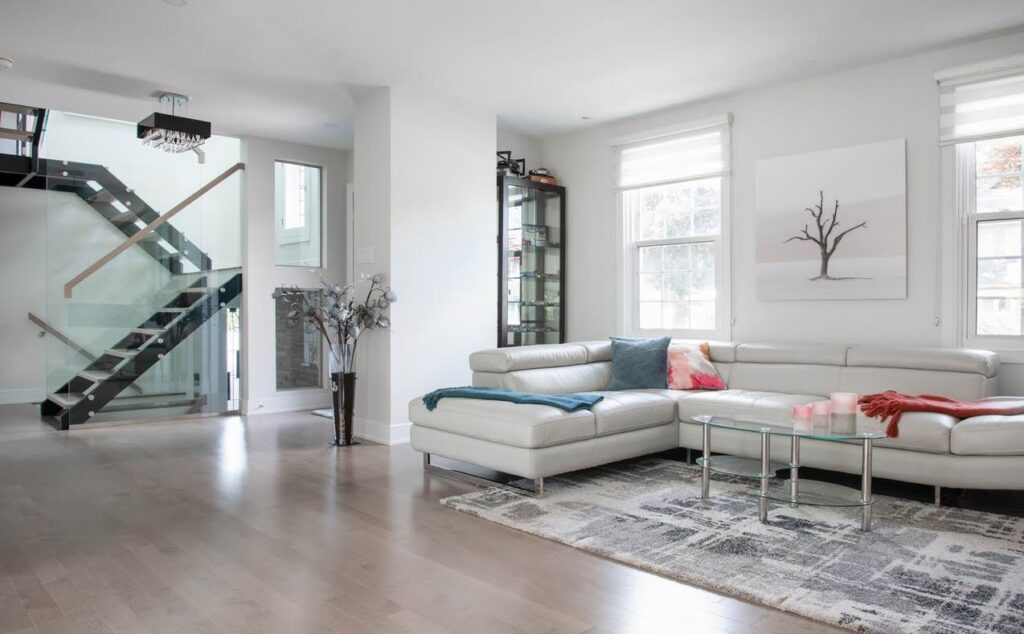 The homeowners were looking to get rid of the dark look and feel of their existing home in favour of an open floor plan with better flow. This whole-home renovation features a new open-concept kitchen and sunroom, updated living room, added powder room, redesigned staircase, and a fully finished basement. Features include a two-tone floating staircase with glass walls, a three-sided fireplace, and a gourmet kitchen with views of the homeowners' award-winning backyard.
Amsted Design-Build, project 2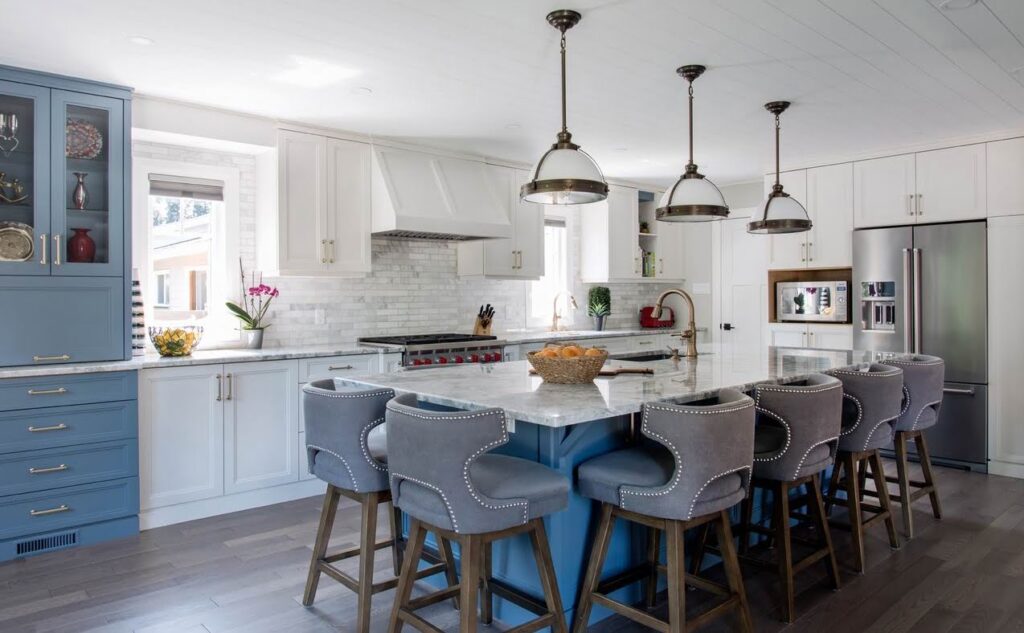 In collaboration with StyleHaus Interiors, a 50-plus-year-old bungalow with a largely unusable second floor space was converted to a Craftsman two-storey with a clean transitional interior. The main floor was reconfigured, the basement finished and the existing two-bedroom second floor removed and replaced with four bedrooms and three bathrooms, including a master suite. The exterior was also completely redone, with new stone and pre-finished wood siding.
Carleton Kitchen & Bath, project 1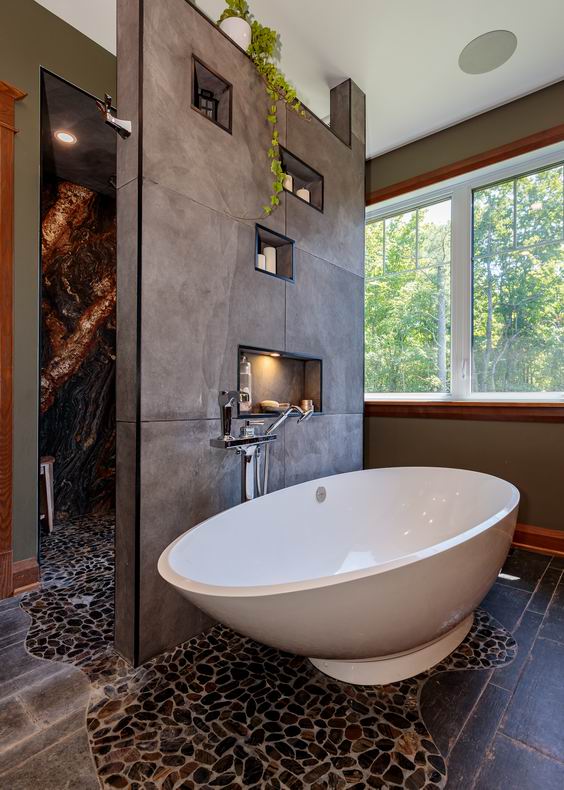 This custom home has an eclectic feel that focuses on natural elements. Carleton designed the kitchen, bathrooms, walk-in closet and mudroom. A key feature is the living wall at the end of the kitchen island, made from walnut and with an integrated watering system. The ensuite, meanwhile, "was designed to be a dark, moody and masculine space that brought the outdoors in," says designer Cara Mears.
Carleton Kitchen & Bath, project 2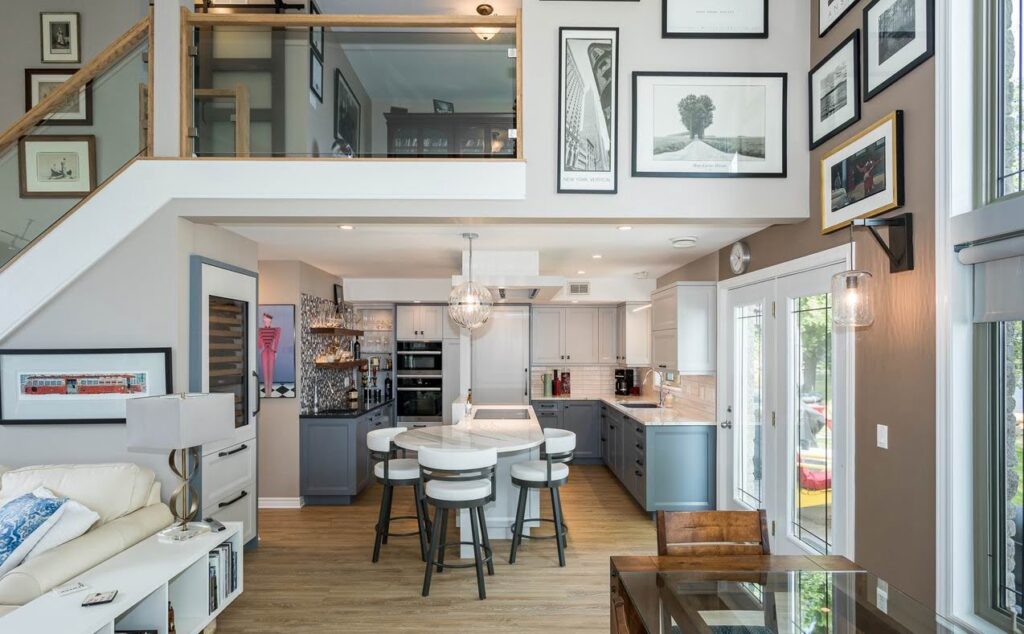 This kitchen and main-floor renovation sought to make the most of the home's water views, increase storage and create a wine bar for easy entertaining (without getting in the chef's way). "The small footprint of the kitchen had to accommodate numerous tall appliances while reserving one entire wall for a wine bar," says designer Charline Beaulieu. "The unused space under the staircase was opened to fit a full-size wine fridge."
Carolyn Munro Design + Build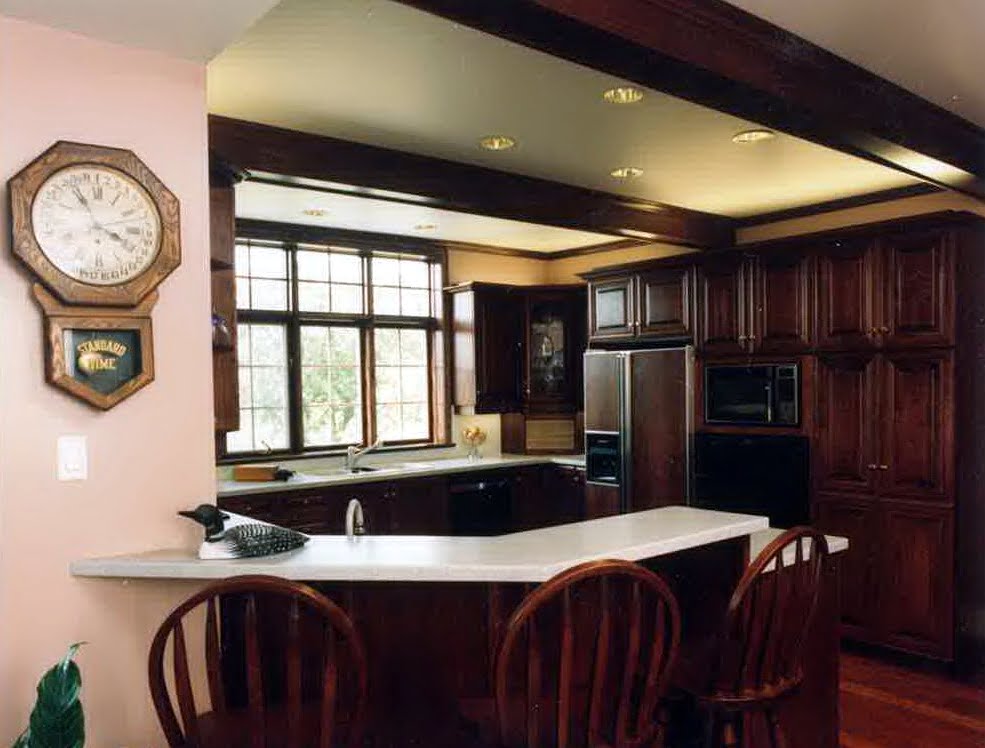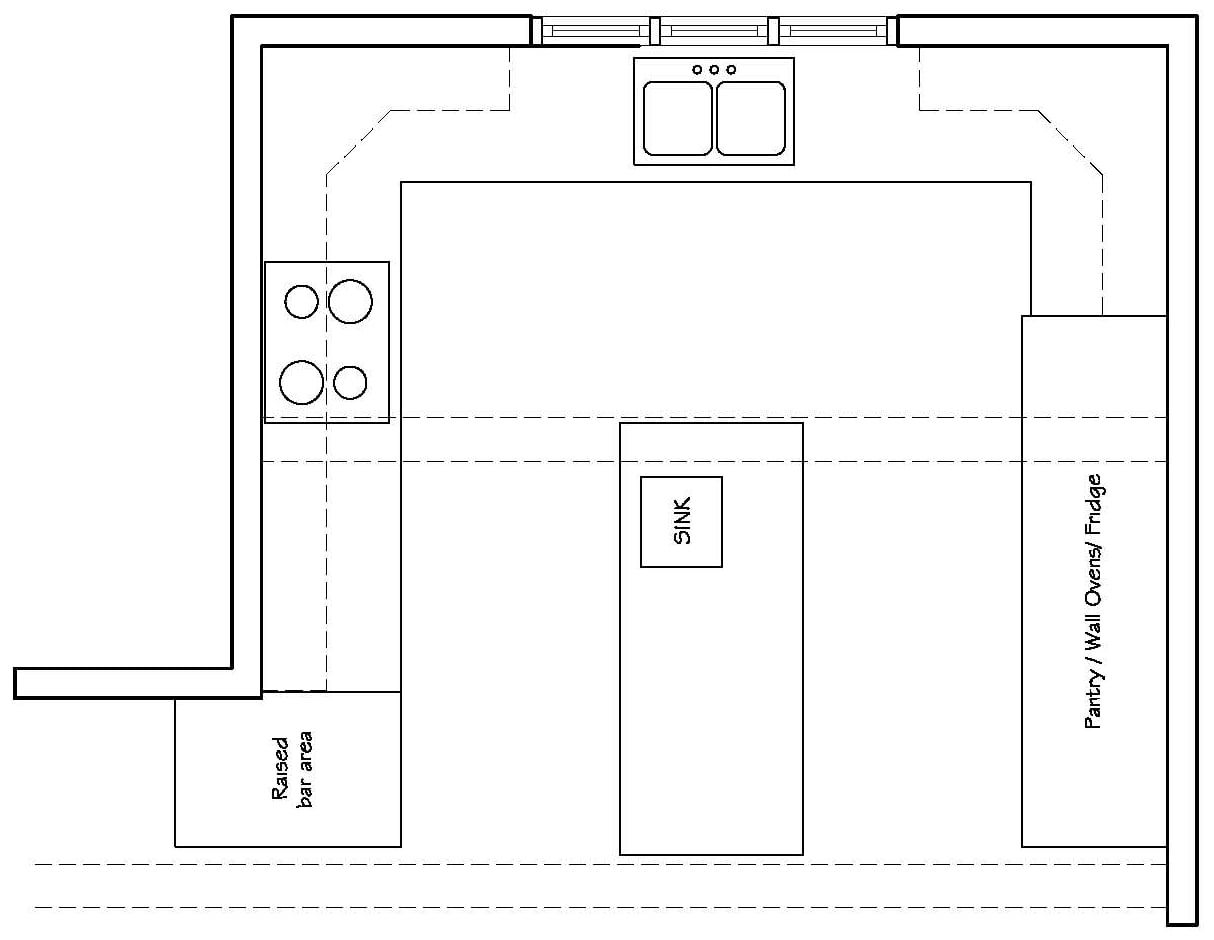 Carolyn Munro is redesigning her own work in this kitchen renovation. It was time to update the original 1990s kitchen, which was done in dark cherry wood and a traditional style. The owners wanted to stay traditional, but the room is getting a slight layout change (adding an island) and a restyling. Wherever possible, cabinet doors are being reused and simply painted an antique white. After photos, and the 3D tour, will not be ready until mid-October, but Munro says visitors should watch for how the style and feeling of the space changes. "You don't have to completely strip it out to something totally new; you can re-adapt things."
Gladwin Design-Build-Renovate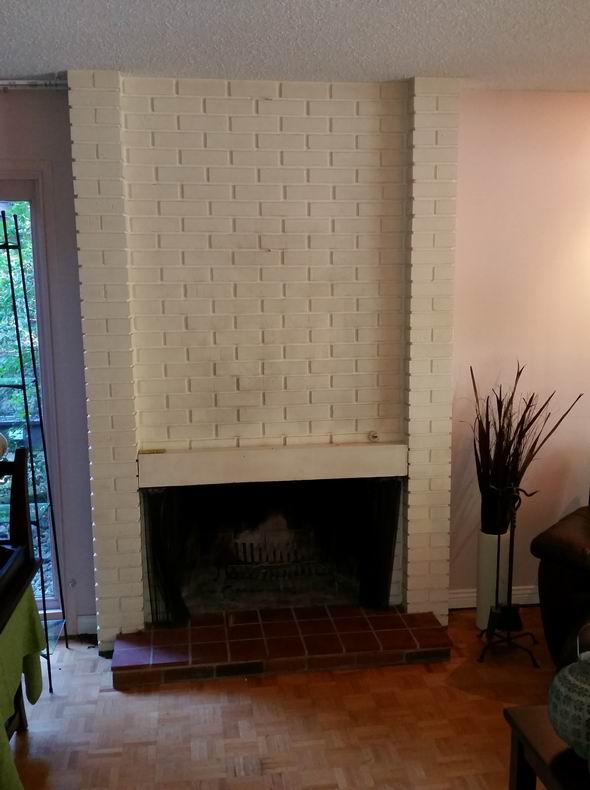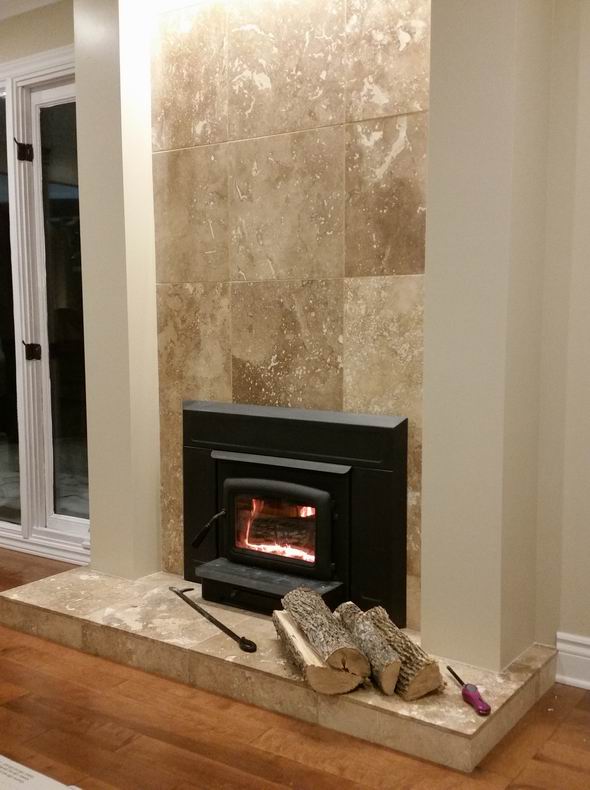 This whole-home renovation included re-doing the basement, a new kitchen, turning the living room fireplace into a focal point, adding two bedrooms, creating inviting outdoor spaces and transforming the dark, dated look of the home into one filled with light. As a result, the 50-year-old Cape Cod home became the perfect spot for the blended family of six that had recently bought it.
Just Basements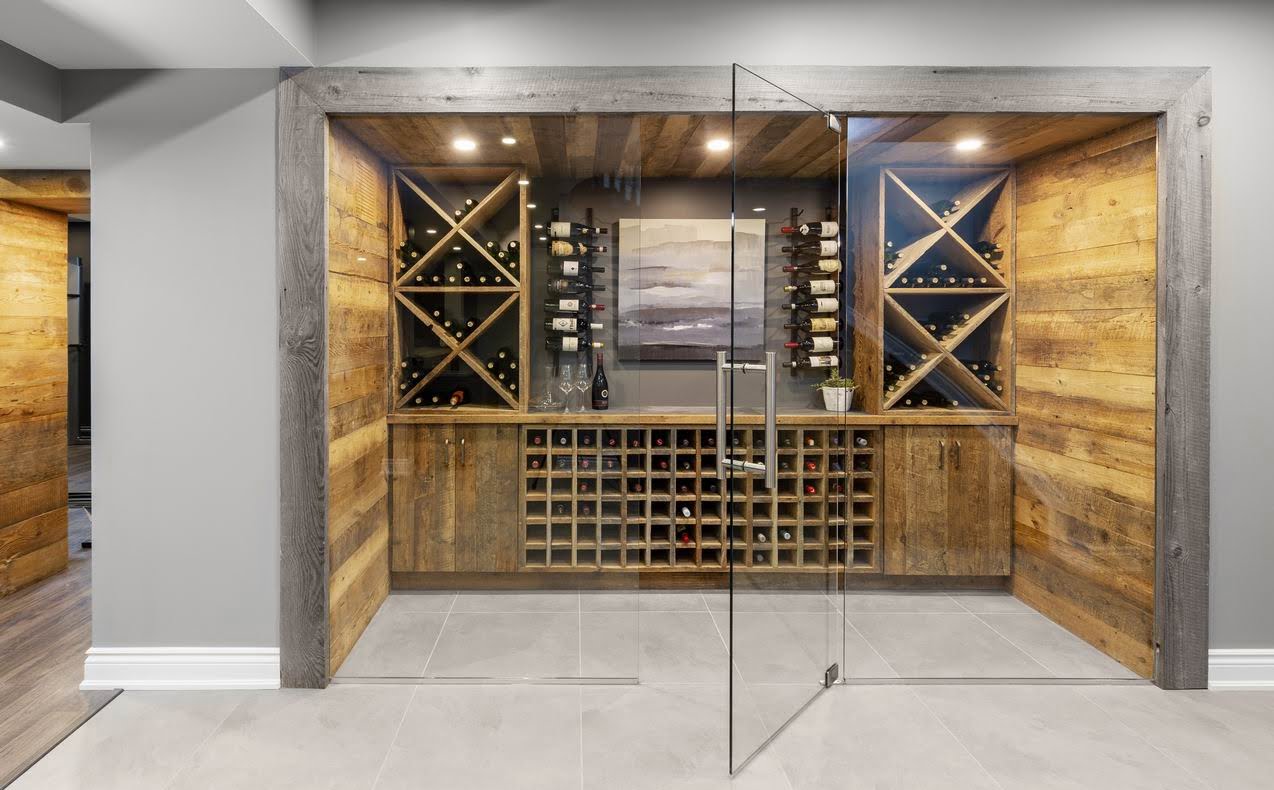 Just Basements chose an award-winning basement renovation that's full of detail for this year's tour. The design was inspired by a barnboard wine cellar the homeowners had seen in Montreal. Throughout the basement, "there's a continuity of the natural wood and the natural stone, but in a really modern look, and it started with that wine cellar," says Lecuyer.
Lagois Design-Build-Renovate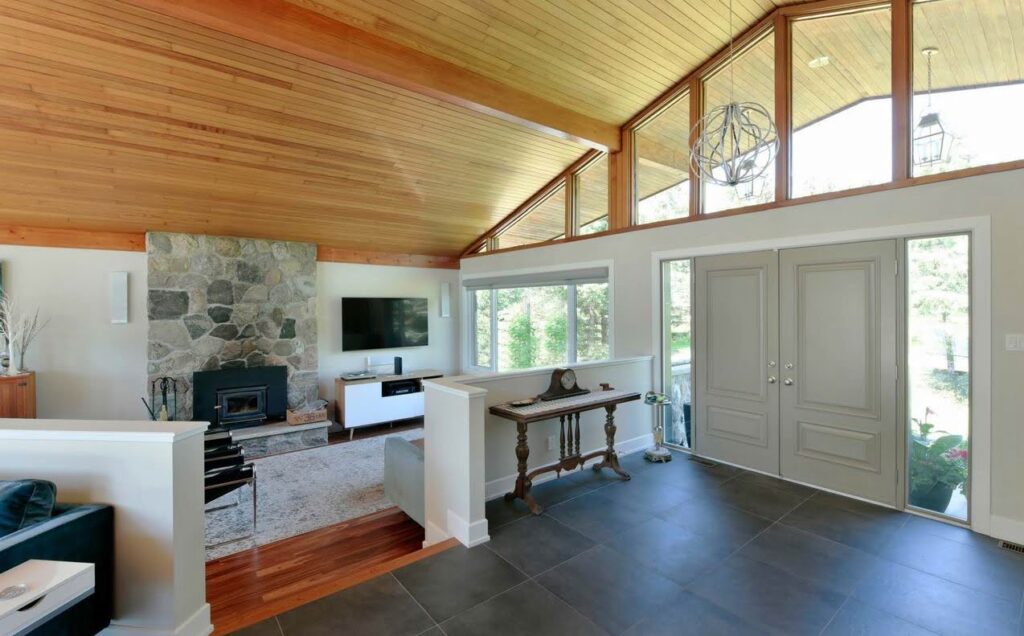 The renovation of this home sought to take advantage of its river views while optimizing indoor-outdoor integration and indoor living, especially when it comes to entertaining, says Lagois Design-Build-Renovate owner Herb Lagois. "Typical of many homes of this vintage, the home was compartmentalized." The project was an award winner in 2018.
RND Construction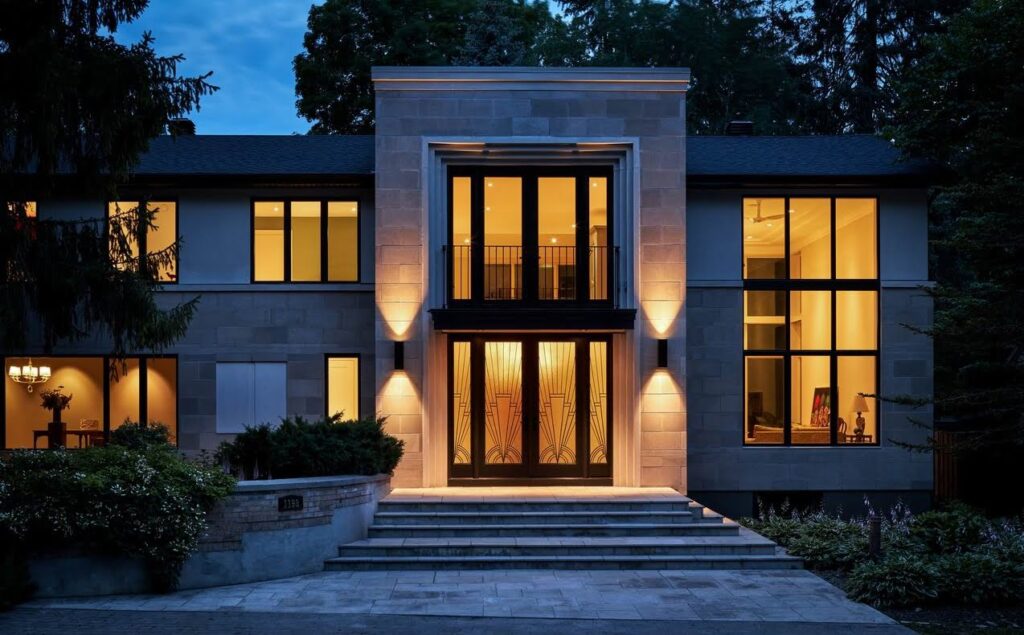 "This renovation was a large undertaking," says RND Construction's Roy Nandram. The project sought to update the 1970s home by creating a stronger indoor-outdoor connection while minimizing its effects on the natural environment through extensive energy efficiency upgrades. The renovations also included accessible features such as an elevator and curb-less showers so the homeowners will be able to age in place. Note that this home will only be available for viewing for one week.
Take the tour at www.renotour.ca.