Designer Carolyn Munro offers an unusual project on the 2021 Reno Tour — the update of a kitchen she first designed in the 1990s. And that update shows how you can effectively repurpose elements of a room to cut down on cost and waste.
The Reno Tour is presented by the Greater Ottawa Home Builders' Association and showcases renovation projects by members of RenoMark (a program where participating companies are pre-screened and must meet strict guidelines).
The virtual tour offers interactive 3D walk-throughs that let you explore each project at your own pace and includes descriptions of each of the projects, many augmented with details such as before-and-after photos, intro videos and other multimedia labels.
Here's more info on Carolyn Munro's project (edited for clarity).
Q: What made you decide to join the tour this year?
A: I was planning to submit this kitchen renovation (last year), however, the kitchen was held up due to COVID delays in manufacturing of the kitchen.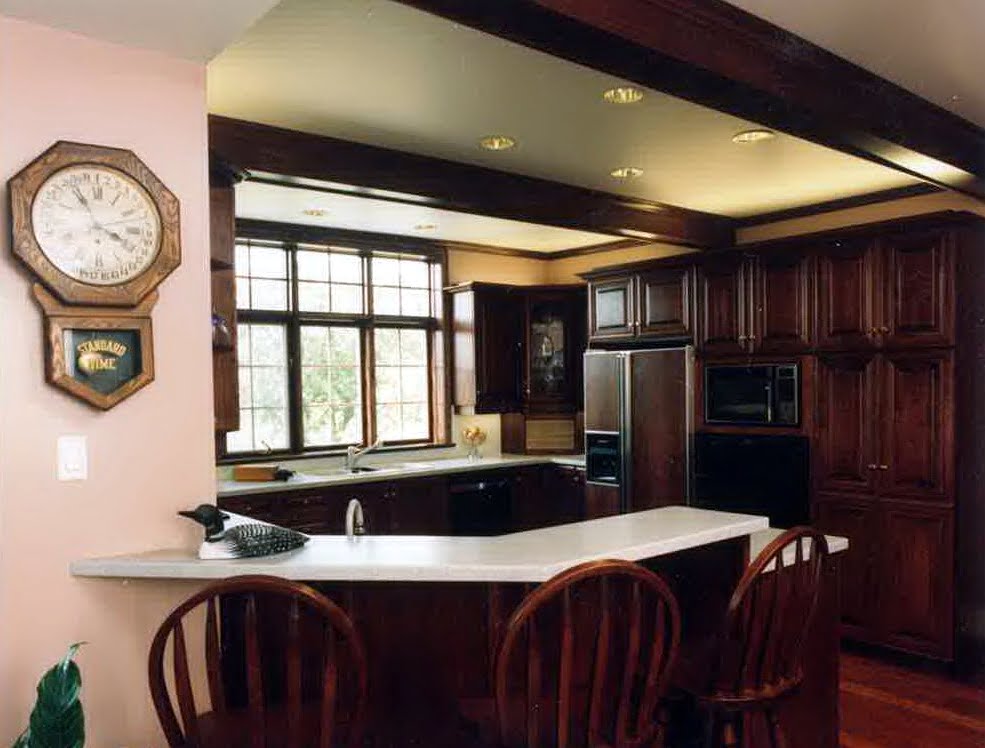 Q: Why choose this project for the tour?
A: To show people there are other options to installing a brand-new kitchen. There is nothing wrong in recycling parts of the kitchen. In the past, I have reused old doors, painted them and installed them on the island. Corian and granite can also be recycled as shower sills or seats in showers or recut for a new countertop surface.
Q: Tell us a bit about this project.
A: The original kitchen and family room area layout was also designed by me in the '90s for the homeowner. The layout suited their needs at the time while raising their family. This time, they are empty nesters and still liked the style of traditional country for their home but wanted a change.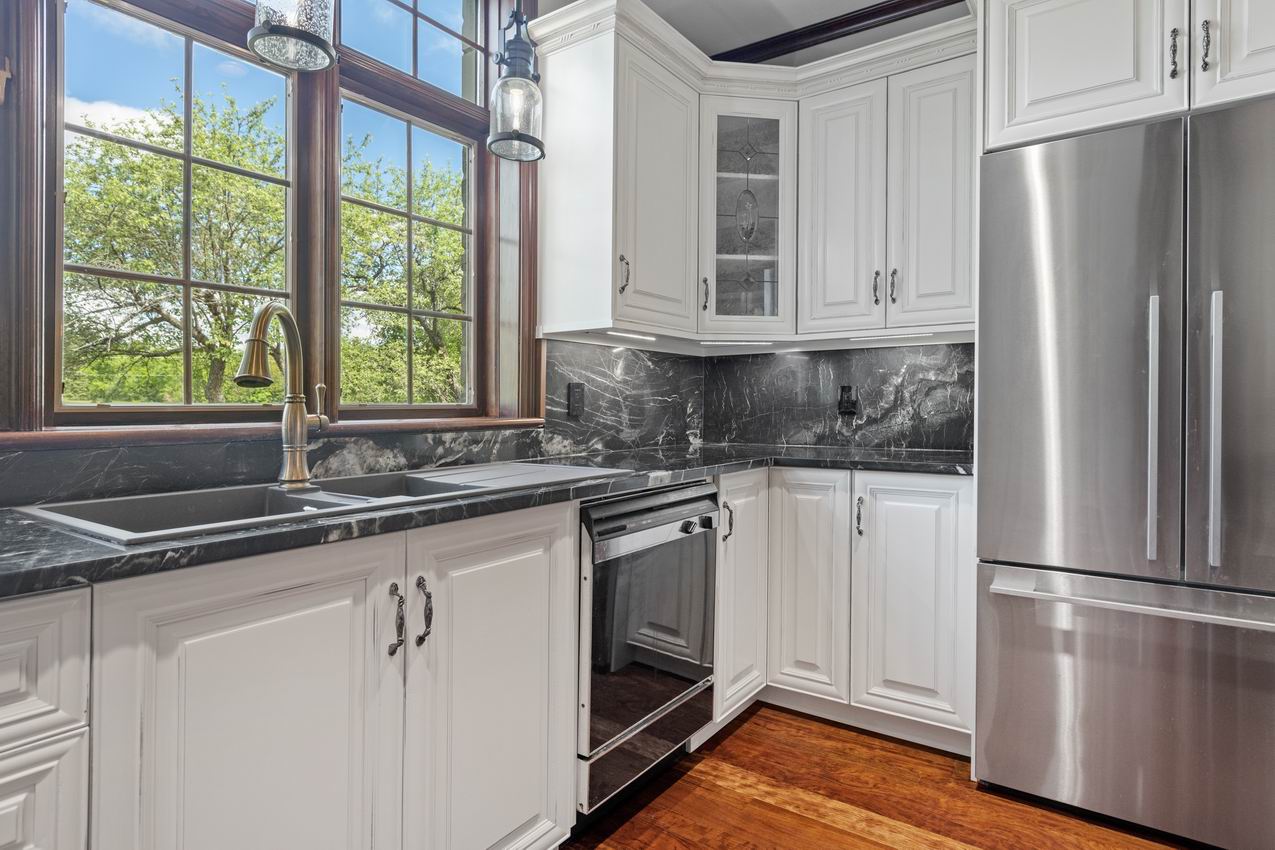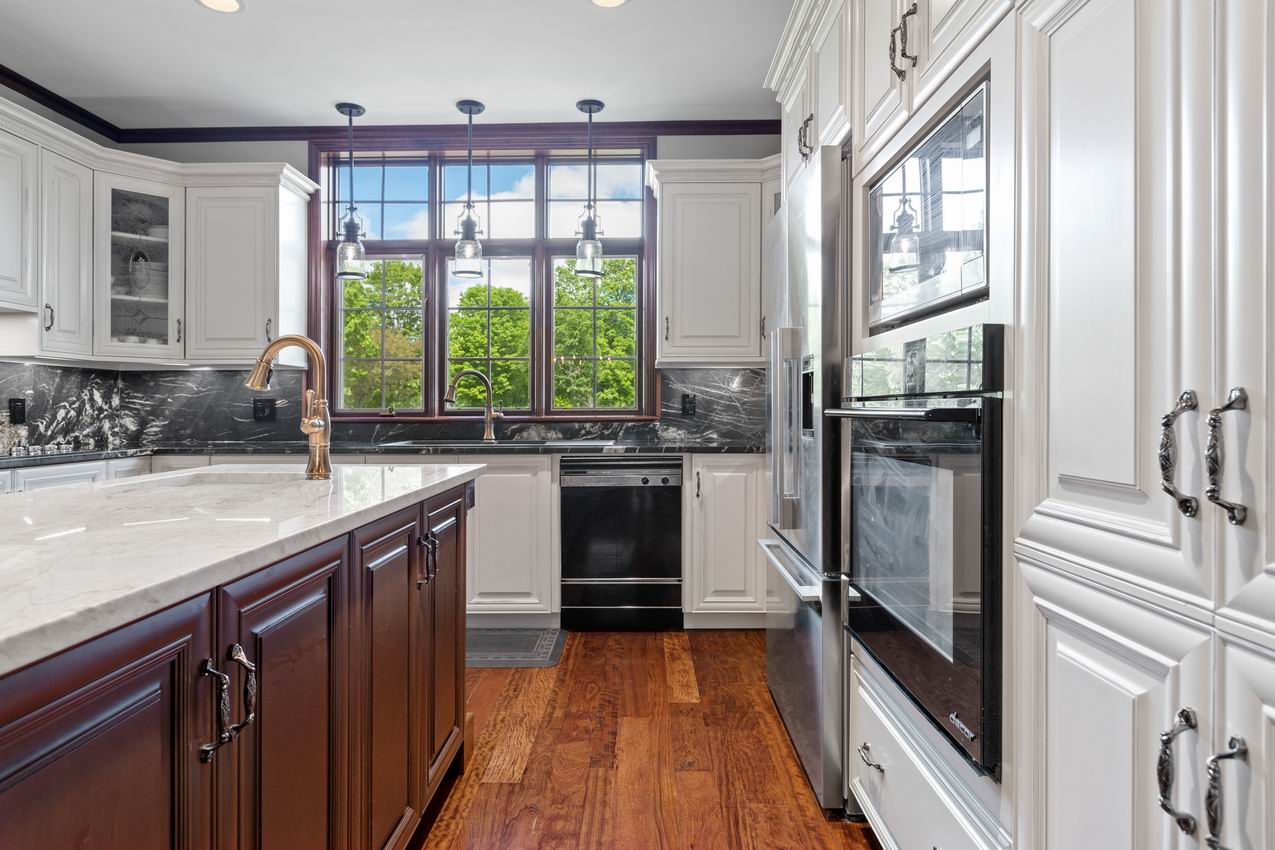 Q: What parts of the original kitchen did you reuse and what key materials were used to modify the kitchen?
A: We removed all the boxes and did not recycle them as some were damaged. Instead, we installed all new boxes. About 75 per cent of the doors were reused and painted.
All the island doors were new because they didn't fit the cabinet layout. The layout from the right of the stove top, sink area and fridge and wall pantry were kept. Inside the pantry area was redesigned for more storage. Lots of drawers were added in the other areas.
The island was designed to be used as a baking area with drawers on one side and shallow-depth shelves on the other side for baking containers. Rather than have an all-white kitchen, the new island was made with new cherry wood doors and finished to match the existing wood beams. The cherry wood island and lighter granite top added a nice contrast to the white and maintains the traditional style of the room.
Q: What should visitors watch out for when they tour the project?
A: Different layouts affect the function of the kitchen. Also, how a kitchen can be modified by using different materials and colours.
Q: Will you be adding any extra details, such as pop-up info on materials used or being able to see before shots from the same angle?
A: Yes, material specifications.
Q: Tell us a bit about your company.
A: I have been involved in the design and construction industry since 1983, first working in commercial, then residential. I began my business designing homes for others and then, in 1987, I decided to design and build my own home. In 1991, I began designing and building homes for other people and later my business grew to include renovations.