The holidays are approaching quickly and, if you are like me, you are pulling out your festive decor, anxious to get started on decorating. And that decorating includes your front porch.
In speaking to many of my clients and friend, I've noticed that because most of us are home due to COVID-19, we are thinking more than usual about how we are going to decorate for the holiday season.
Many homeowners are taking another look at their Christmas curb appeal, thinking about how they can create a warm welcome everyone can enjoy.
Not sure where to begin? That's where I come in. My hope is that this article will guide you along on your own festive porch makeover journey.
Let's get started!
First, take a good look at your space. It doesn't matter whether your porch is small, narrow, wide or large — you can make it look festive and fabulous. Remove anything left over from the last season, or that really isn't needed.
Now you have your clean slate.
Next, do your detective work.
I always like to take a look in my shed, garage and basement for items I can use to pull my porch decor together. I invite you to be creative!
Things you may want to look for include:
An old wooden chair
A couple of crates
Lanterns
A wreath
A toboggan or sleigh
Skates
A medium-sized basket
A cushion and throw for the chair
Old tin containers
Decorations you have used inside that you might be able to use outside
Free-standing festive signs are all the rage now; you may want to add one to this year's decor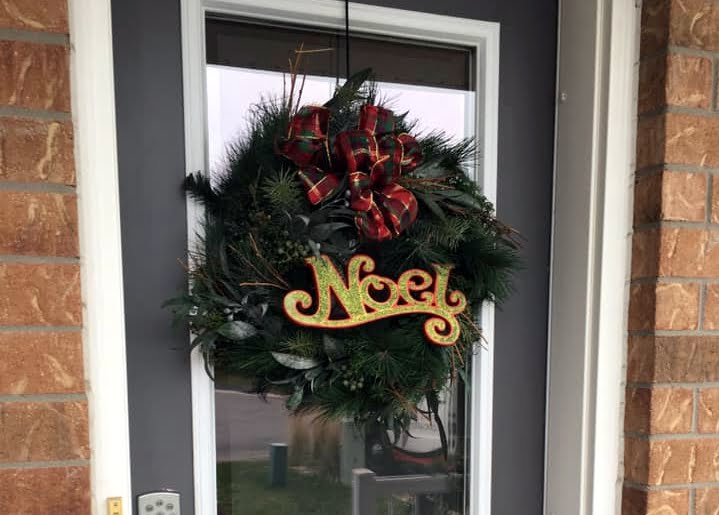 After I have gathered the potential pieces, I start to pull the ideas together. It's easy to begin with your front door — a wreath holder and wreath is a good first step in the decorating process.
A new festive door mat is a great addition.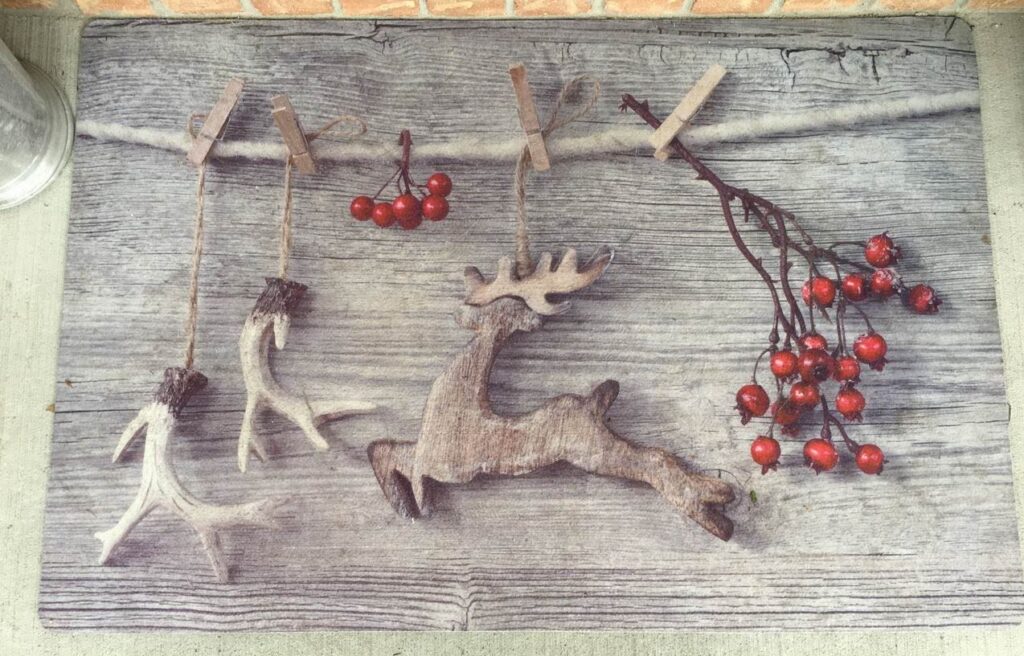 Next, is there a space for a small chair? If so, place the chair and add a cushion and throw.
Now things are taking shape. Why not add a lantern at the base of the chair and fill it with coloured balls or pinecones?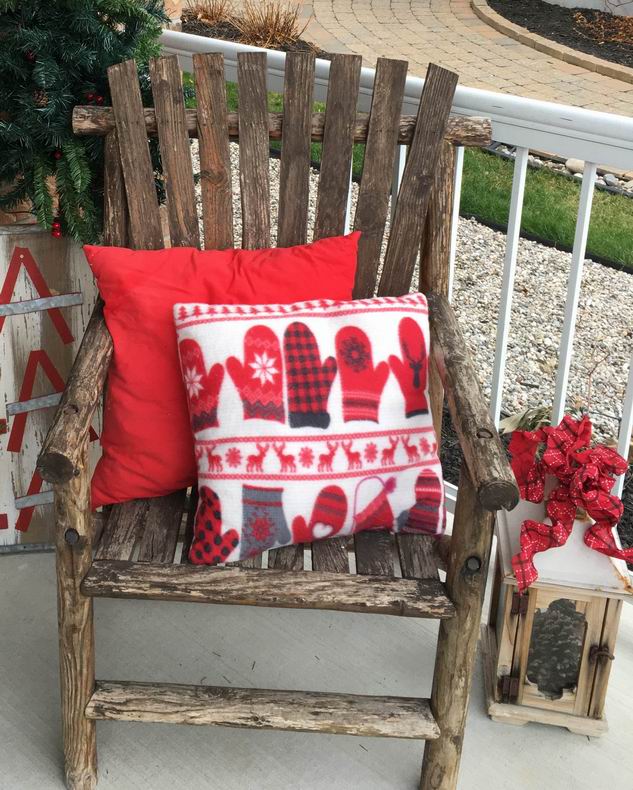 How about a planter? You can create your own or purchase one ready-made. Usually the planter would be placed on the other side of the porch from the chair to balance off the space. If you have room near the planter, you could stand a festive sign.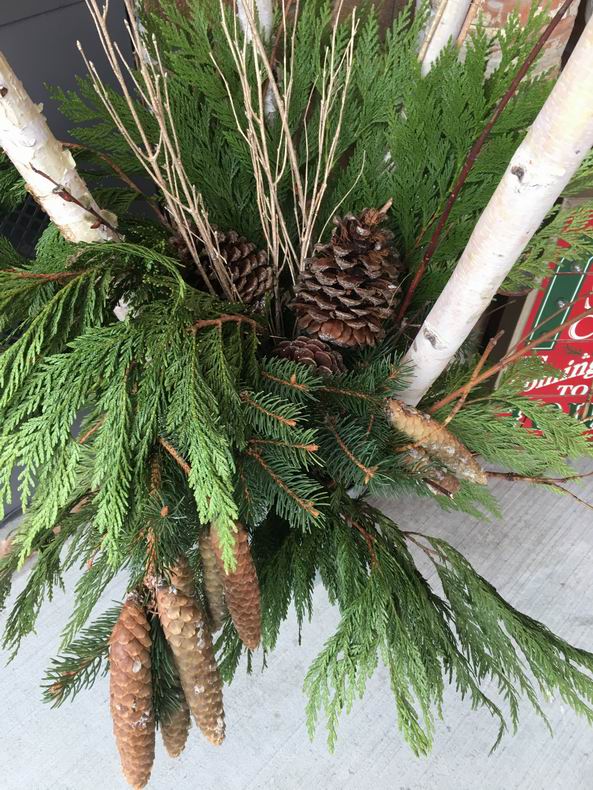 A wicker basket, filled with greenery, pinecones with a couple of birch logs is a nice addition.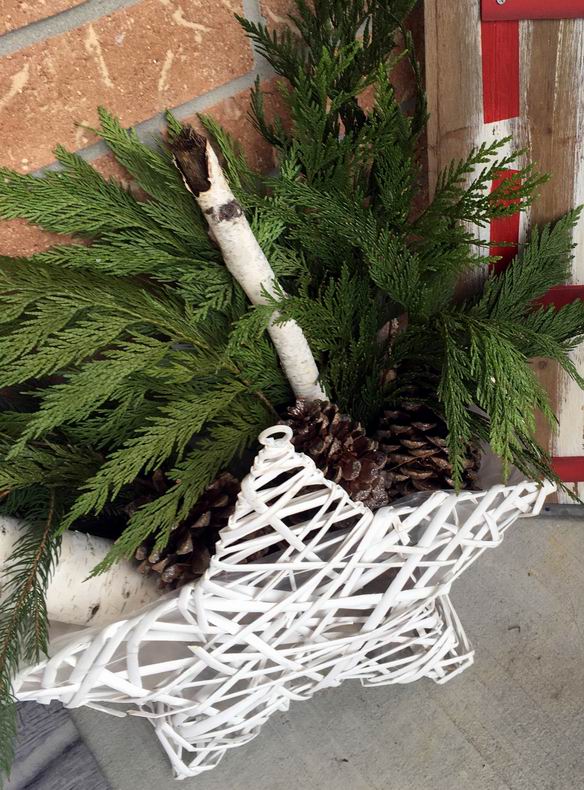 Don't forget to add some "light" to your display, perhaps battery-operated lights placed in your lantern, in the basket.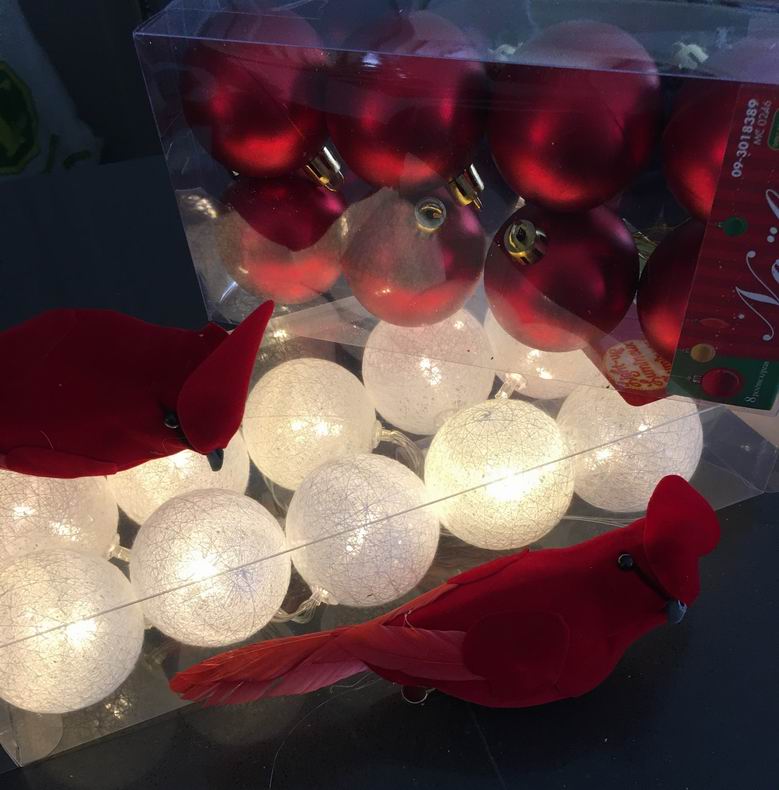 Here's a tip I love sharing: Purchase a bucket and scoop, fill it with salt and leave it on your porch for easy access when you need it. It's functional and looks good at the same time. (Just make sure your porch is covered enough that snow won't get into the bucket.)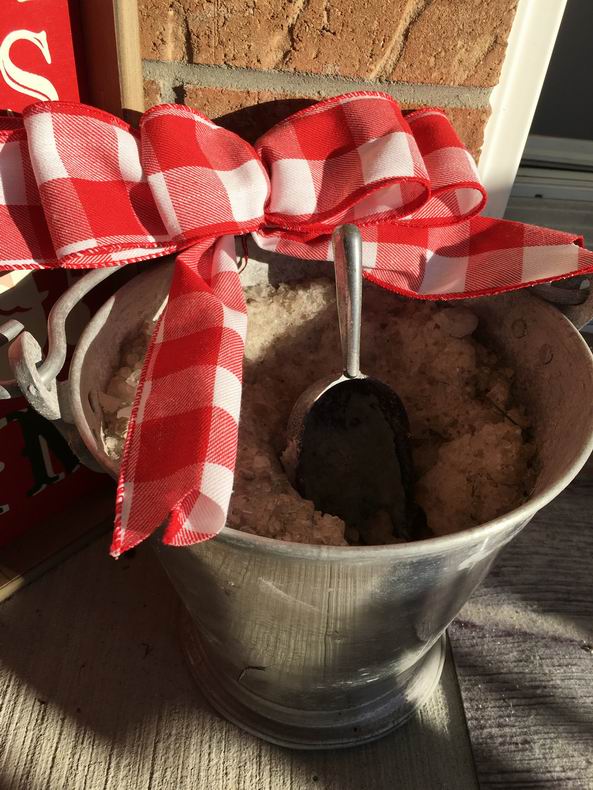 Signs are very popular this year — why not pick up one for your porch?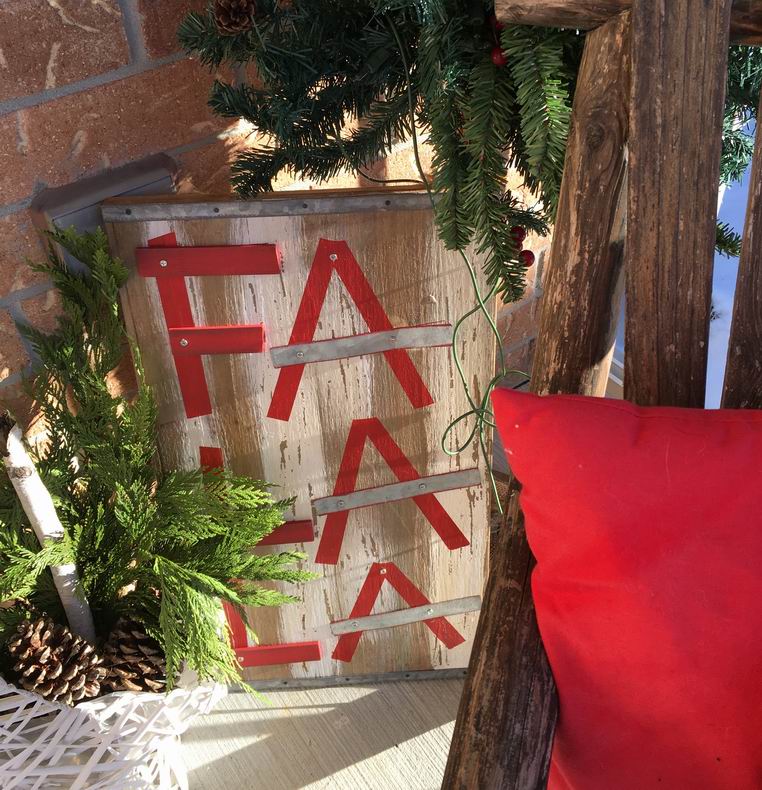 Don't forget to decorate your railing. This is the first year I have decorated mine and I am very happy with the result. Simple yet festive.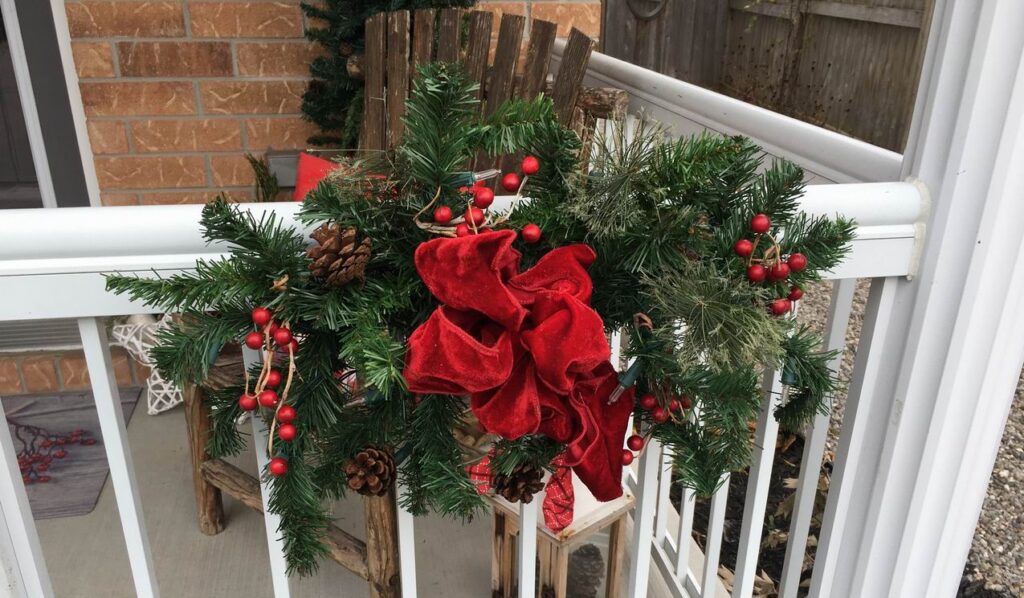 I also love injecting some humour when I am decorating for the holidays. I have a love-hate relationship with the squirrels in my neighbourhood so I thought I would include one that makes me smile.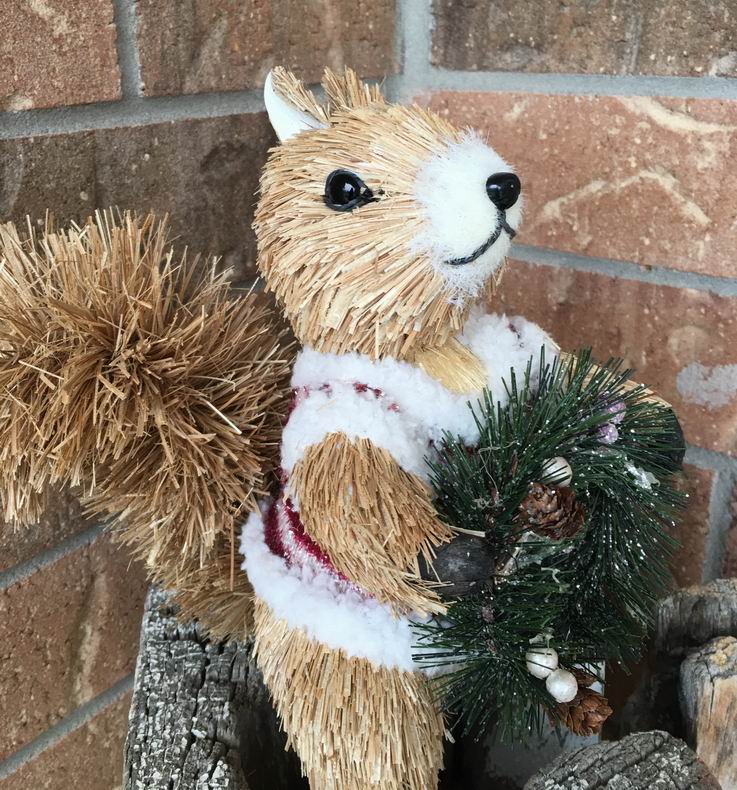 Check out the Christmas tree behind my chair — I've added a Frosty hat and gold scarf as a unique, fun tree topper.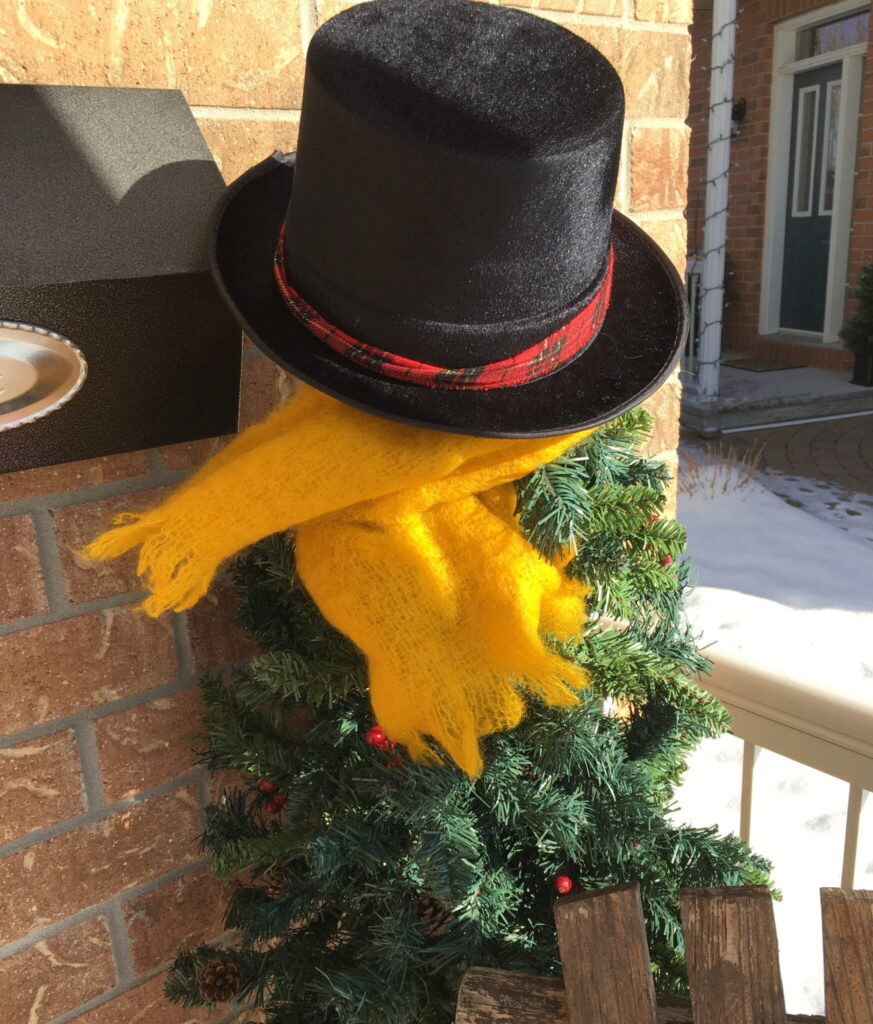 I hope my porch ideas are inspiring you to tackle your own front porch. Check out my video of my completed porch:
We have a winner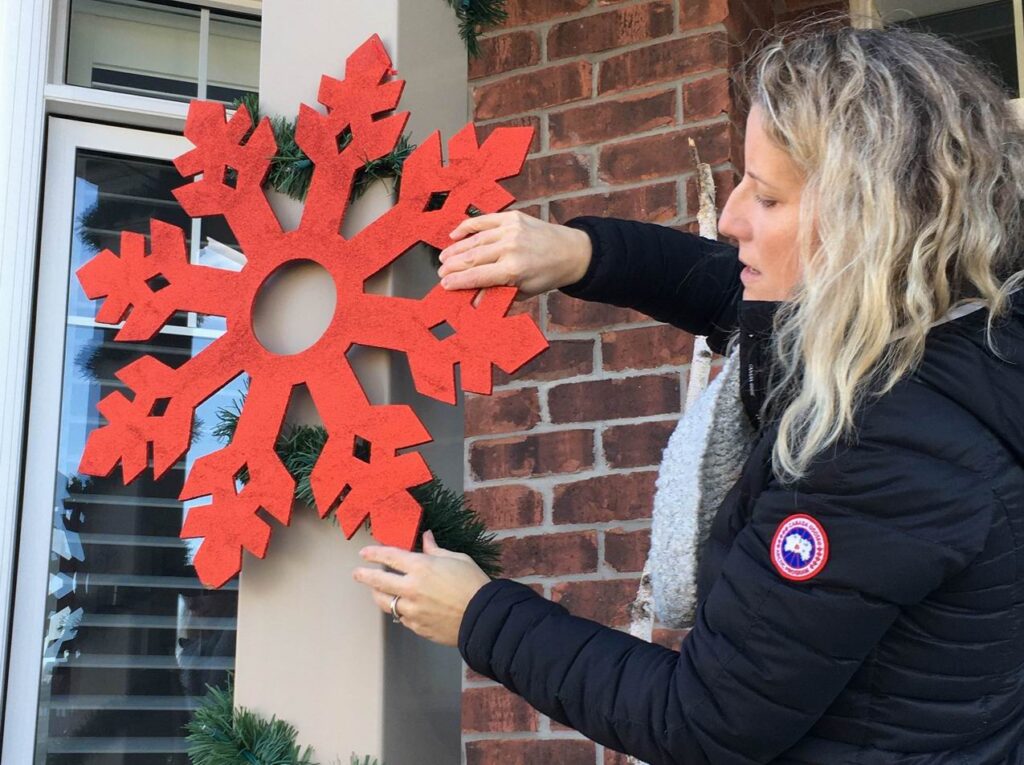 Congratulations to our lucky contest winner, Lisa! Lisa's name was drawn from all the entries in the All Things Home Christmas porch makeover giveaway earlier this month.
I was excited to visit with Lisa recently and do some festive brainstorming with her.
She shares her experience with us:
"I was very excited when I learned I had won the contest. Meeting with Sue was great as she made a number of suggestions I had never considered.
"Like so many people, I get caught doing the same thing year after year and this gave me the opportunity to try something new. I'm really pleased with the final product and even have a few more ideas that I saved for next year!"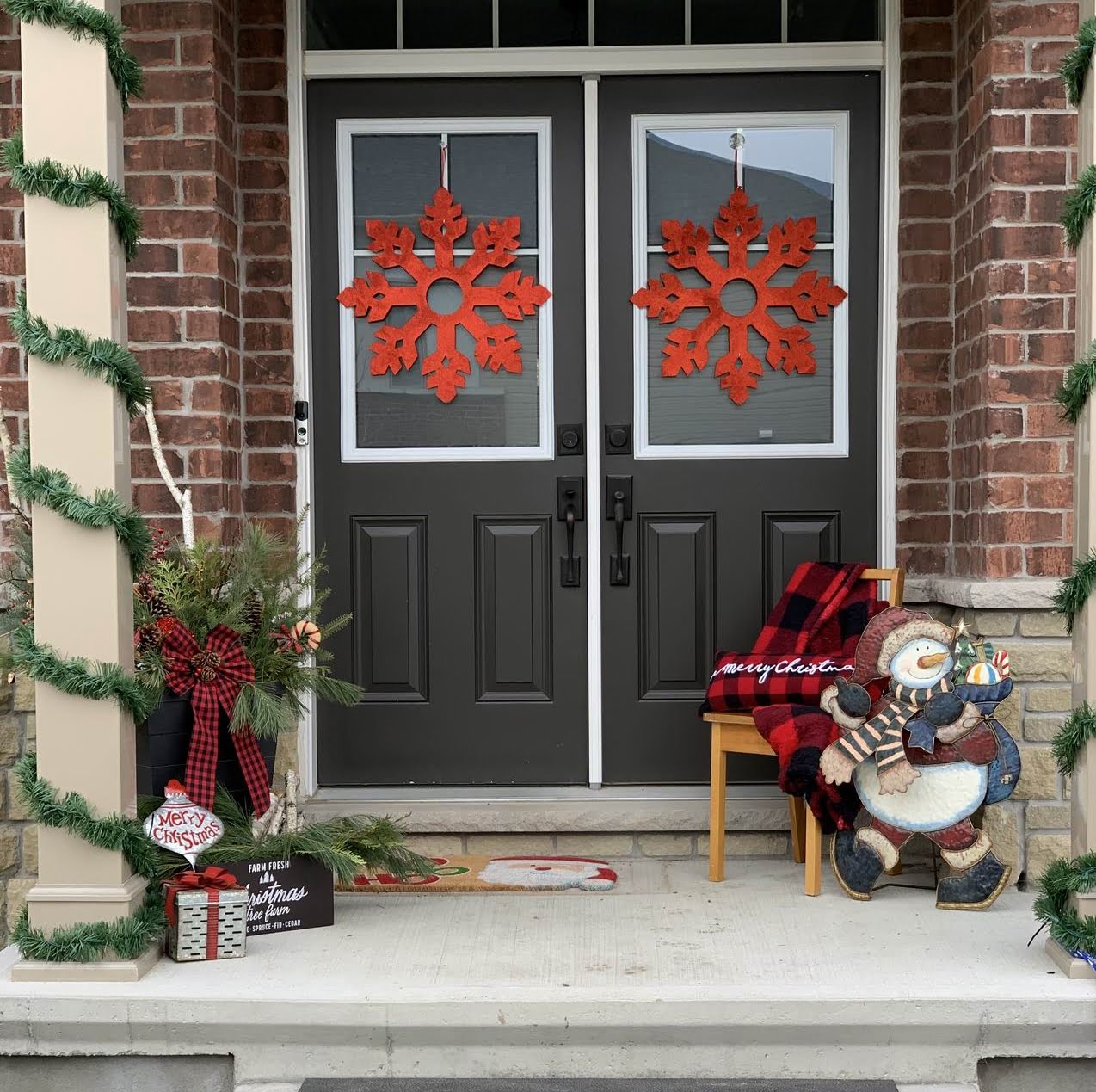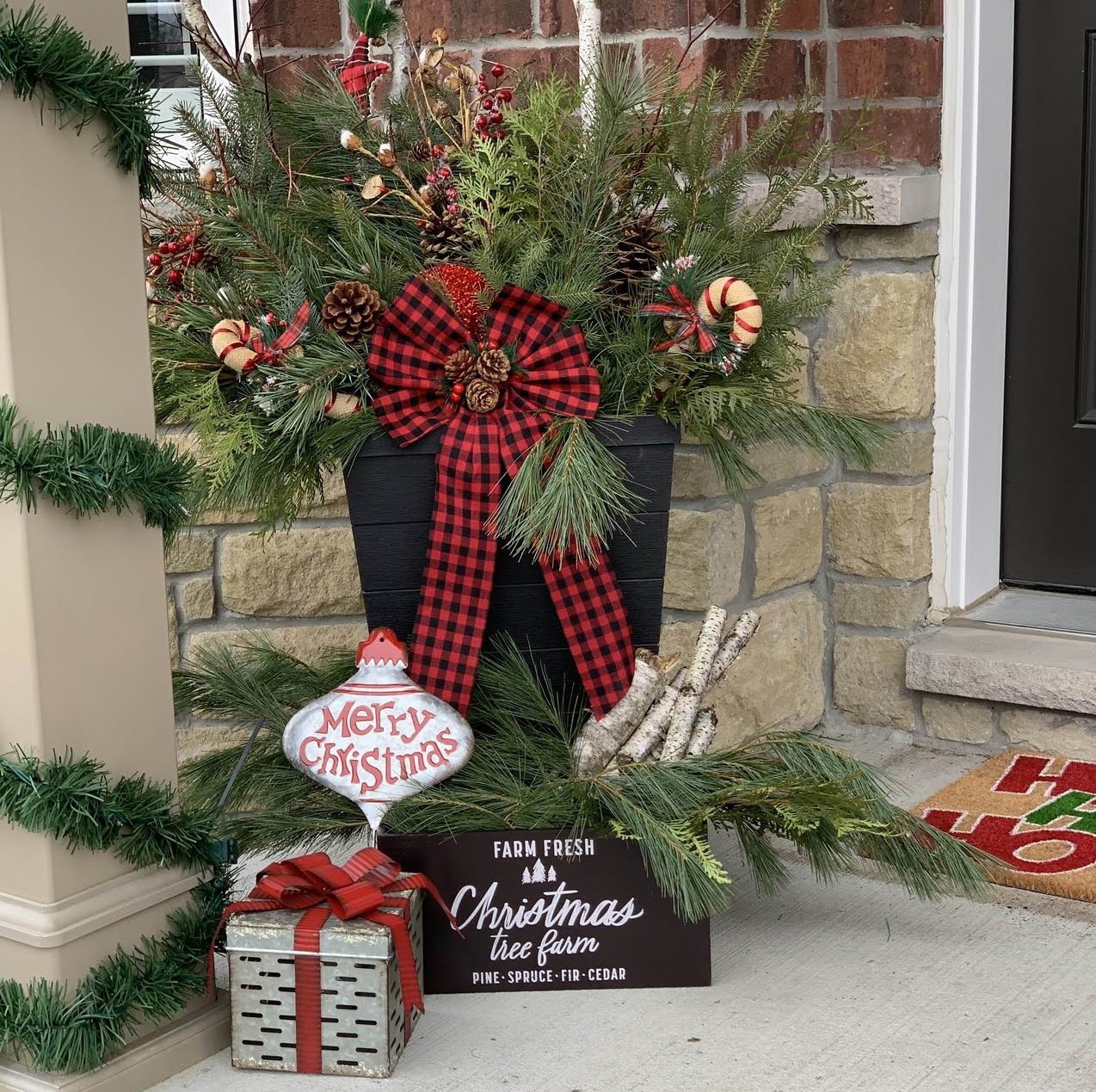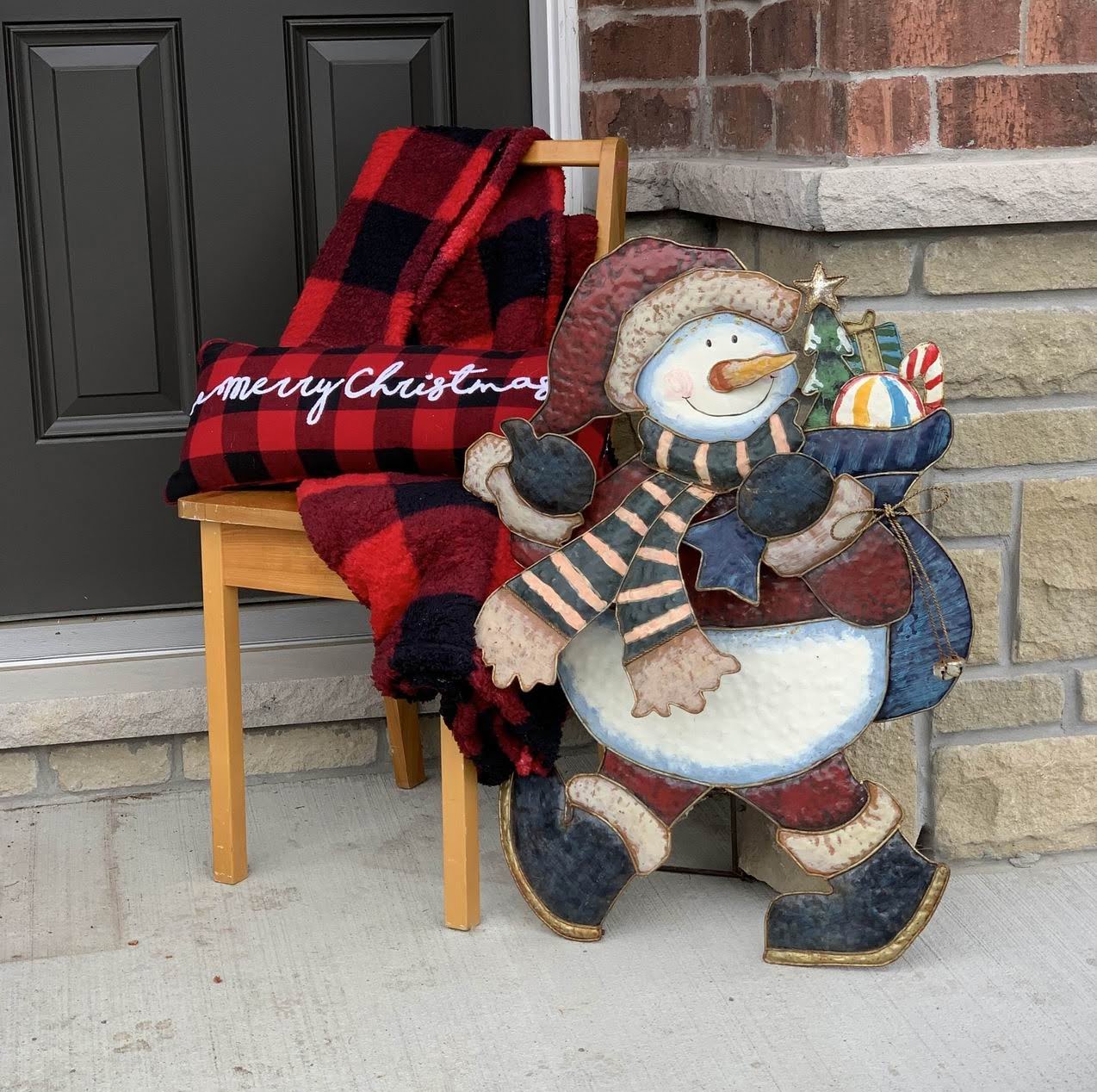 Wishing you and your family a very special holiday season from my home to yours!