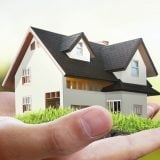 A monthly home maintenance routine will help keep your house running efficiently, comfortably and safely. It also lets you catch problems before they get out of hand. Here are five fast, simple tasks you should do this month.
Range hood filters
Check and clean range hood filters. Doing this helps keep your kitchen free of cooking odours and reduces moisture and bacteria buildup. It can also protect against fire by keeping the hood free of grease.
Cleaning range hood filters, which you should do once a month, is often as easy as tossing them in the dishwasher. Just make sure yours is dishwasher safe. Fabric and charcoal filters need to be replaced when they're gummed up.
Learn how to maintain your range hood filter here.
While we're on the subject of filters, have you cleaned the lint filter on your dryer this month? Here's how to do it and protect your home and family against a dryer fire.
Electrical outlet safety
Once a month, check all your electrical outlets to ensure any not being used are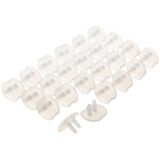 fitted with safety plugs. These plugs are available at any hardware or building materials store. They're really only necessary if you have children in the house, but aren't you better off knowing that the little ones are protected if you have unexpected visitors?
Furnace filters
A clogged furnace filter reduces your furnace's efficiency and could result in costly repairs. Different filters have different maintenance schedules, and you can learn more about filter types and maintenance here.
You also need to regularly check the filter on your heat recovery ventilator (HRV), which brings and warms fresh air into your home. Your operator's manual will have a maintenance schedule. If you don't have the manual, do an online search using the manufacturer's name and model number.
Utility shut offs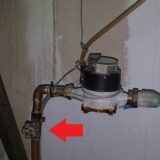 Locate the main water shut-off valve for your home in case of a burst pipe or other emergency.
Make sure the valve works smoothly. If it's sticky, try a shot of WD-40 or other penetrating oil to the base of the shaft; work the tap or valve handle back and forth, giving it a little extra lubricant if necessary, until it turns freely. Don't force the valve because it could break; if it's really jammed, call a plumber.
Do the same for other water valves in your home. They are usually found under sinks and next to the toilet.
These valves often get stuck through lack of use. Make a note on your calendar to check them all every time you change your smoke detector batteries.
As well, know the location of the main electrical switch for your home.
Other family members should know where these valves and switches are and how to operate them.
Hazard check
Do a home walk-through, watching for indoor and outdoor dangers like loose handrails, toxic chemicals stored where children can get them, scatter rugs that could be a tripping hazard, and so on.
Deal with these as soon as you spot a problem instead of waiting for an accident to happen.
Tip: Don't forget to check all the air intake and exhaust vents on the outside of your home. We've had a lot of snow recently, and they could be blocked.
Got a maintenance task you're not sure how to do?
Drop us a line at info@allthingshome.ca or message us through Facebook.