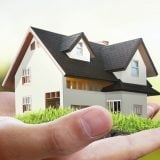 When was the last time you checked your smoke and carbon monoxide alarms?
In 2022, Ontario saw its highest number of fire-related deaths in more than 20 years. They included children and families, and the province's Fire Marshal has said a "very high percentage" of fatalities occur in homes without a working fire alarm.
An alarm, in other words, could save your life and the lives of those you love.
Remember, too, that these devices are mandatory in most Ontario homes. Not having them puts you and your family at risk, but could also cost your bank account. If a fire department inspection reveals that you don't have either a smoke or carbon monoxide detector, you could face a $235 ticket and a fine of up to $50,000 for an individual ($100,000 for a corporation).
Here's what you need to know about testing your smoke and carbon monoxide alarms.
Smoke detectors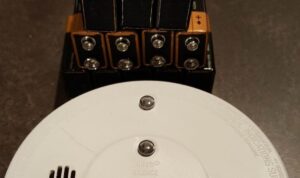 Whether battery powered or hardwired (which just means it's directly attached to your household wiring), detectors have a test button. Push it. If it emits a piercing beep, all is good. If it doesn't or if the beep is weak, replace the battery; if the detector is hardwired, call an electrician.
You should do this test every month, and replace the batteries twice a year. Getting into the habit of replacing the batteries when the clocks go ahead or back is the easiest way to remember to do it.
Just remember to use only the batteries recommended by the manufacturer or you may damage the device; if you don't know which batteries to use, find the owner's manual online.
The Canada Safety Council also recommends that once a year you hold a smoldering cotton string, cigarette or incense near the detector until the smoke makes the alarm sound.
The council recommends installing both an ionization and photoelectric device on every level of your home. You'll find more information on the two types here as well as suggestions on how often to replace the entire unit.
The building code also requires more than one detector per home, including an alarm in every bedroom. Locations for both smoke and carbon monoxide detectors are outlined here.
Carbon monoxide detectors
Carbon monoxide is an invisible, odourless, colourless gas created when natural gas, propane and other fuels burn incompletely. It's potentially deadly. A chimney blocked by an animal nest or snow, an improperly vented furnace, and other problems can cause the gas to accumulate inside a home. Because our senses don't detect it, it's often called the silent killer.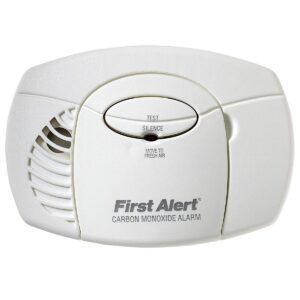 Ontario law requires that homes with fuel-burning appliances like furnaces and fireplaces have detectors near all sleeping areas. The law also applies to all residences with attached garages because of the danger from car exhaust.
Remember to test both your smoke and carbon monoxide alarms once a month. Pressing the button is all you need to do.
Tip: During and after a snowstorm, check that furnace, stove and other vents for fuel-burning appliances are clear of snow and ice.
The City of Ottawa's fire safety website has detailed information on the placement and use of carbon monoxide detectors and what to do if you suspect carbon monoxide in your home.
Fire safety tips
Have an escape route planned in case of fire and practise it with your entire family.
Never store propane cylinders inside your home or attached garage.
Keep flammable materials at least one metre away from space heaters.
When you are cooking, never leave the kitchen and pay attention to what's on the stove.
Keep a fully charged fire extinguisher handy and know how to use it.
More fire safety information here.
If you have any questions about testing your smoke and carbon monoxide alarms or about fire detection and prevention, contact Ottawa Fire Services at 3-1-1 or fireprevention@ottawa.ca.
Originally published January 5, 2018.
Got a maintenance task you're not sure how to do?
Drop us a line at info@allthingshome.ca or message us through Facebook.