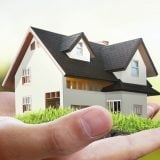 Did you know you should be washing your washing machine? We're not talking about putting it through a rinse cycle; we mean actually running a special cleaning cycle.
Why would an appliance that always uses water and soap need to be cleaned itself? Because dirt, chemicals and even your detergent can build up over time, leading to bacteria and mould growth and a decrease in your machine's performance.
For the average family of four doing more than five loads a week, washing your washing machine is a task that should be done about once a month (or every 30 loads).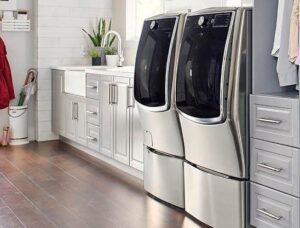 Some newer models will have a "clean washer" indicator, letting you know when it's time and providing a dial setting for a cleaning, but if you don't, then just pick a day – like the first Saturday of the month – to run a clean cycle.
Doing this will help your machine to run efficiently and help prevent costly breakdowns.
So, what do you do?
The easy method
Cleaning the inside of your machine can be as simple as running a cycle with an appliance cleaner like Affresh, which is recommended by Whirlpool, Maytag and Amana. Affresh packages the cleaning agent in a handy puck you pop into the drum before running a load.
You'll still need to wipe off the lid, as well as the door seal if you have a front loader (hair, dirt and other bits can accumulate under the gasket), which you can do with a cloth or soft brush. Don't forget to scrub out your dispenser as well to limit mould growth.
The eco-friendly method
Prefer your own environmentally friendly cleaning solution? No problem. You can get a good clean using white vinegar.
If you have a top loader, set it to the highest level and the hottest temperature and run an empty load. Add at least a cup of vinegar (you can add more) to the wash cycle. Let it run for a couple of minutes, then pause it for an hour.
While it's paused, wipe down the top of the drum above the water line, using the water/vinegar mixture. Then let the cycle finish, including the rinse cycle.
If you have a front loader, add a cup of vinegar to the dispenser and run a hot, empty load.
Tip: Help prevent mould and odour buildup by leaving the machine's door open when not in use, at least until the drum is dry. Doing so will minimize mould and bacteria growth.
Got a maintenance task you're not sure how to do?
Drop us a line at info@allthingshome.ca or message us through Facebook.