I don't know about you, but this summer went by much too quickly and now it's time to think about your thrifty fall decor. With the change of season, this is the perfect time to get your thrift on. You'll have fun and save money while injecting personality into your home.
As a designer, for me each season offers a unique, creative opportunity to decorate both inside and out. This time of year brings us inside to enjoy our cosy spaces, and our home should reflect that.
In this article, I'm sharing ways you can incorporate thrifted items into your decor, while staying on trend. Having a beautiful home doesn't mean having to break the bank.
I also share some creative ideas to bring the outside in using natural pieces you can find just outside your door.
Mixing vintage and modern
If you have read any of my past articles, you know how much I love using paint to transform dated pieces and give them a fresh, new look. It is truly incredible to see how paint and colour can transform a piece from blah to wow while updating your space.
Have an itch to make over some of your furniture? One of my clients got the "painting bug" and took on this fabulous project to transform her family's vintage dining room set. It was dated and every time she stepped in the dining room she didn't like what she saw. Painting was the perfect option.
These photos show the transformation: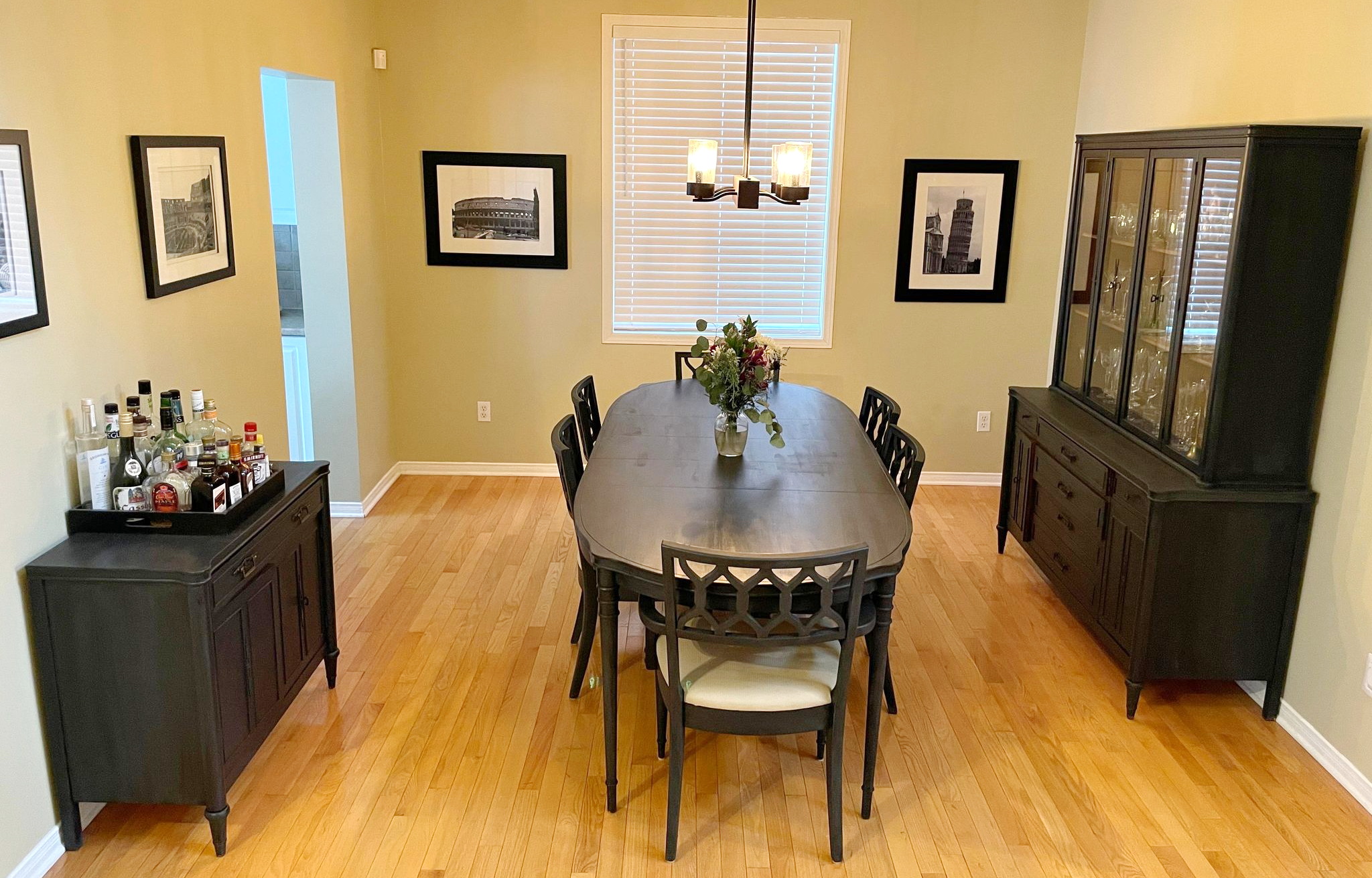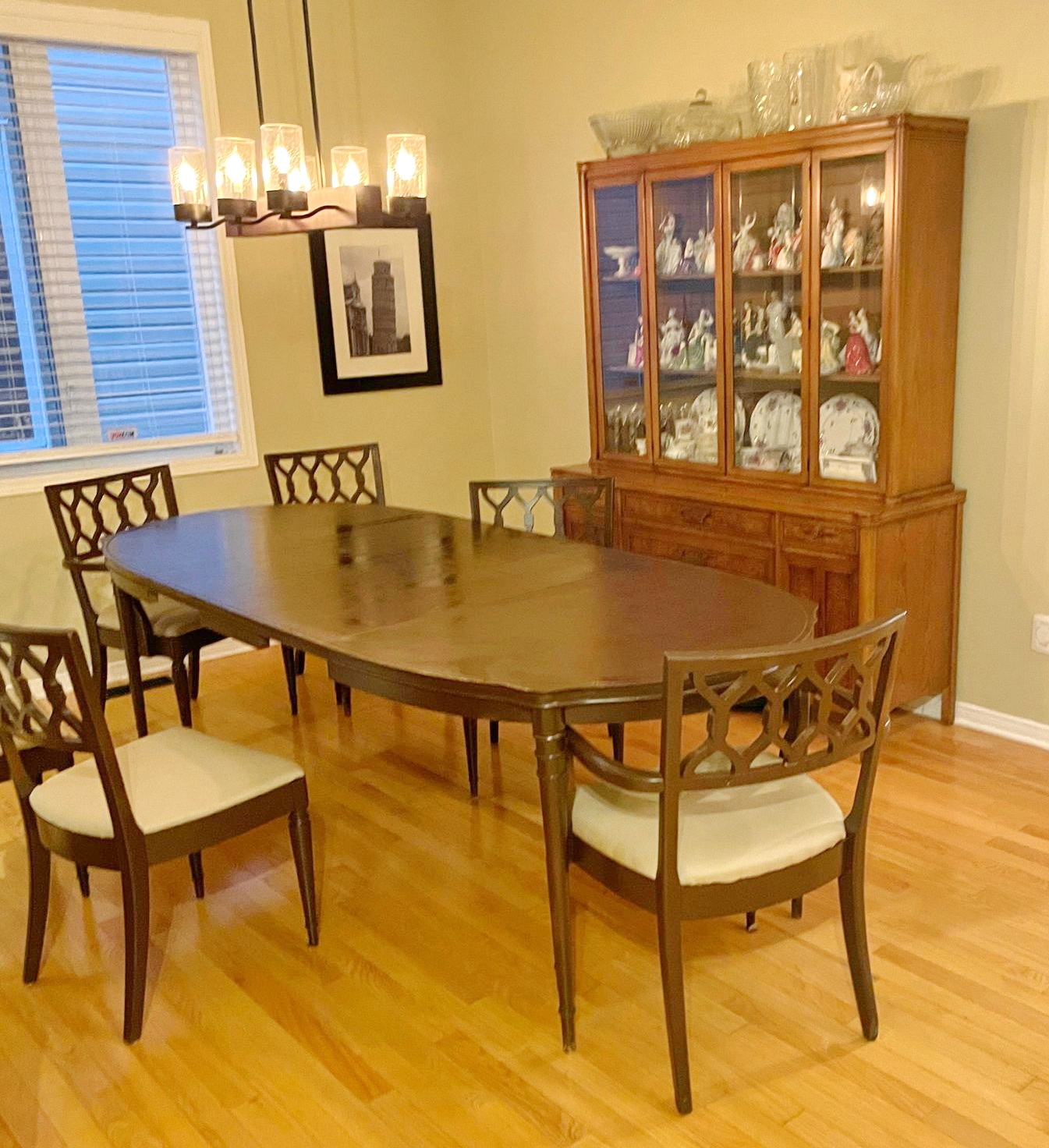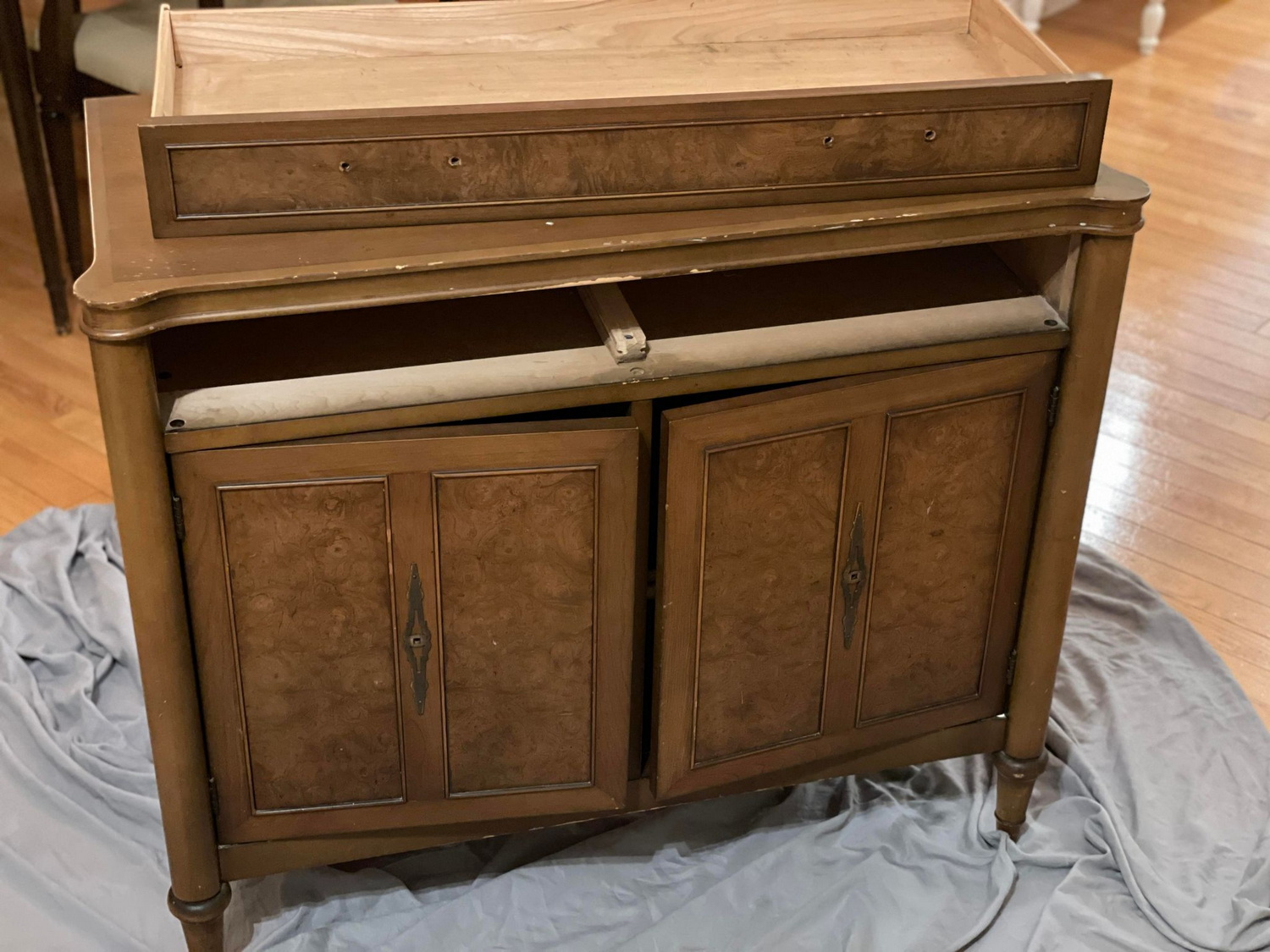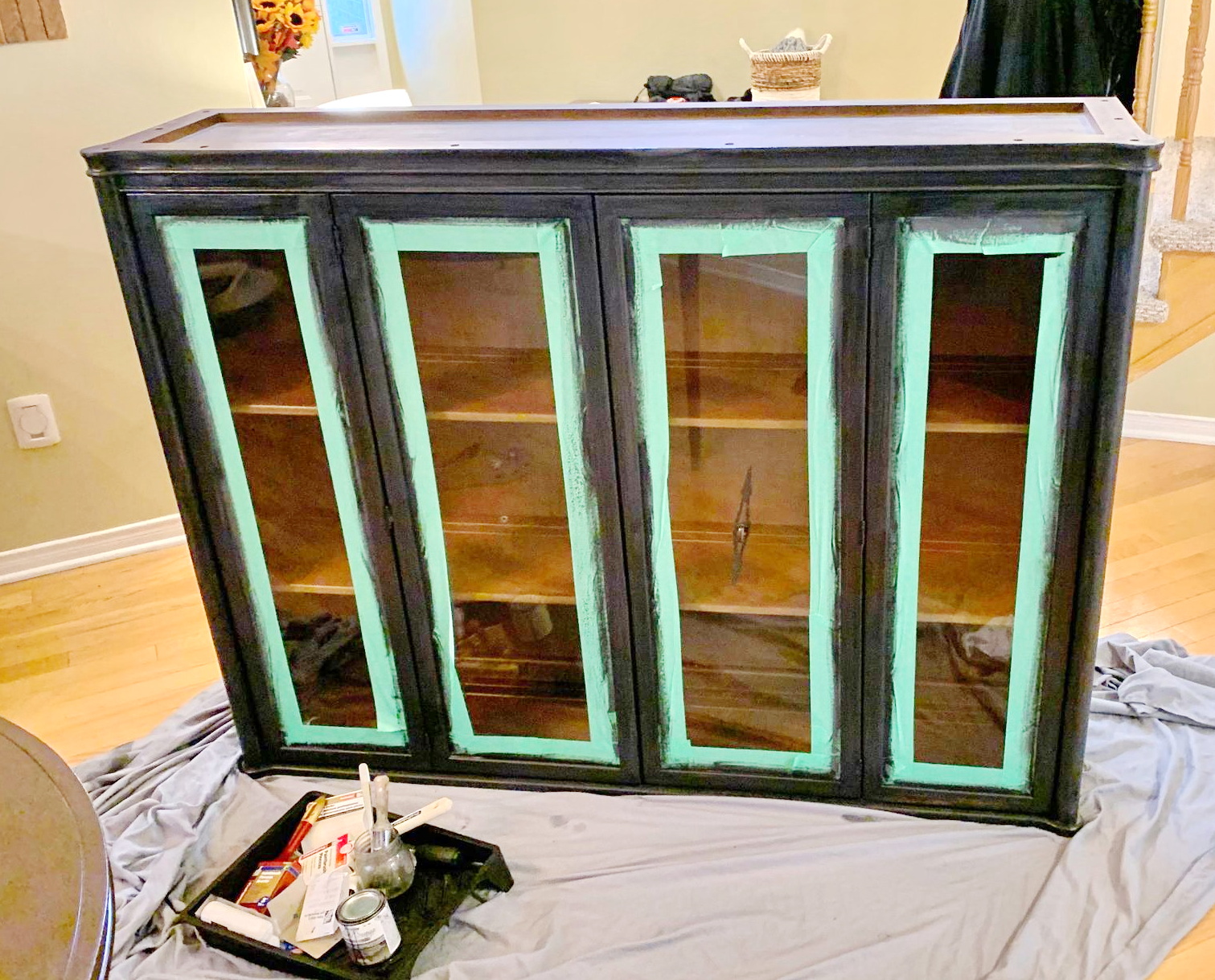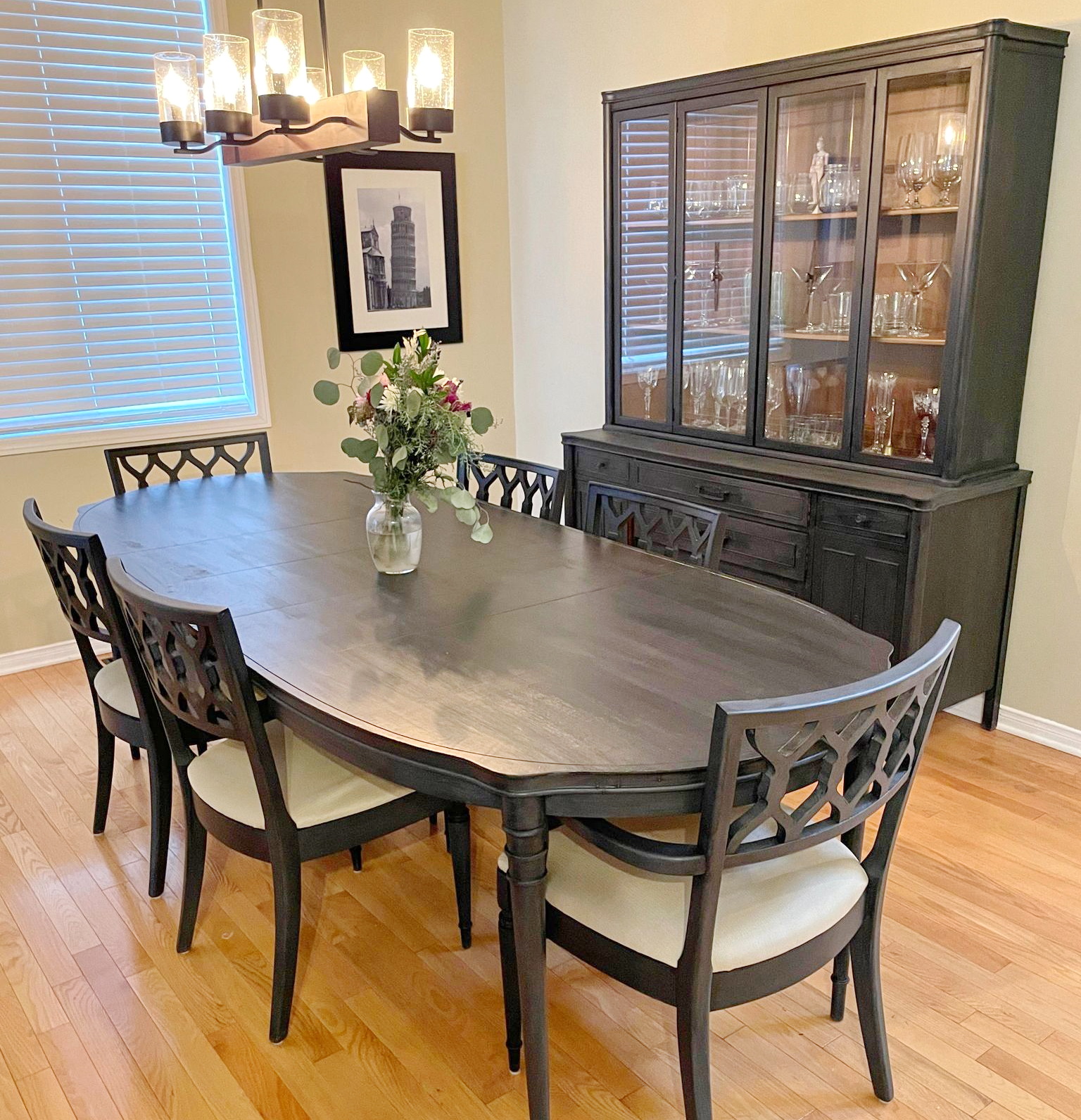 Love the idea but nervous to try it? Start on a small piece, gain some confidence and then your paint brush will guide you!
Bring nature inside
For years I have been collecting feathers that I come across on my walks. They were in a big glass vase so my cat couldn't get them and I really wanted a unique way to showcase them.
My patience paid off when I saw a photo on Pinterest of a piece of driftwood with feathers arranged on top. This was exactly what I was looking for. I gathered my feathers, a piece of driftwood I had found on a trip to Prince Edward Island, a hammer, super glue and nails and my DIY Saturday morning project was underway.
I just love the way it turned out. I have it on the windowsill of my guest room and every time I pass by, I smile.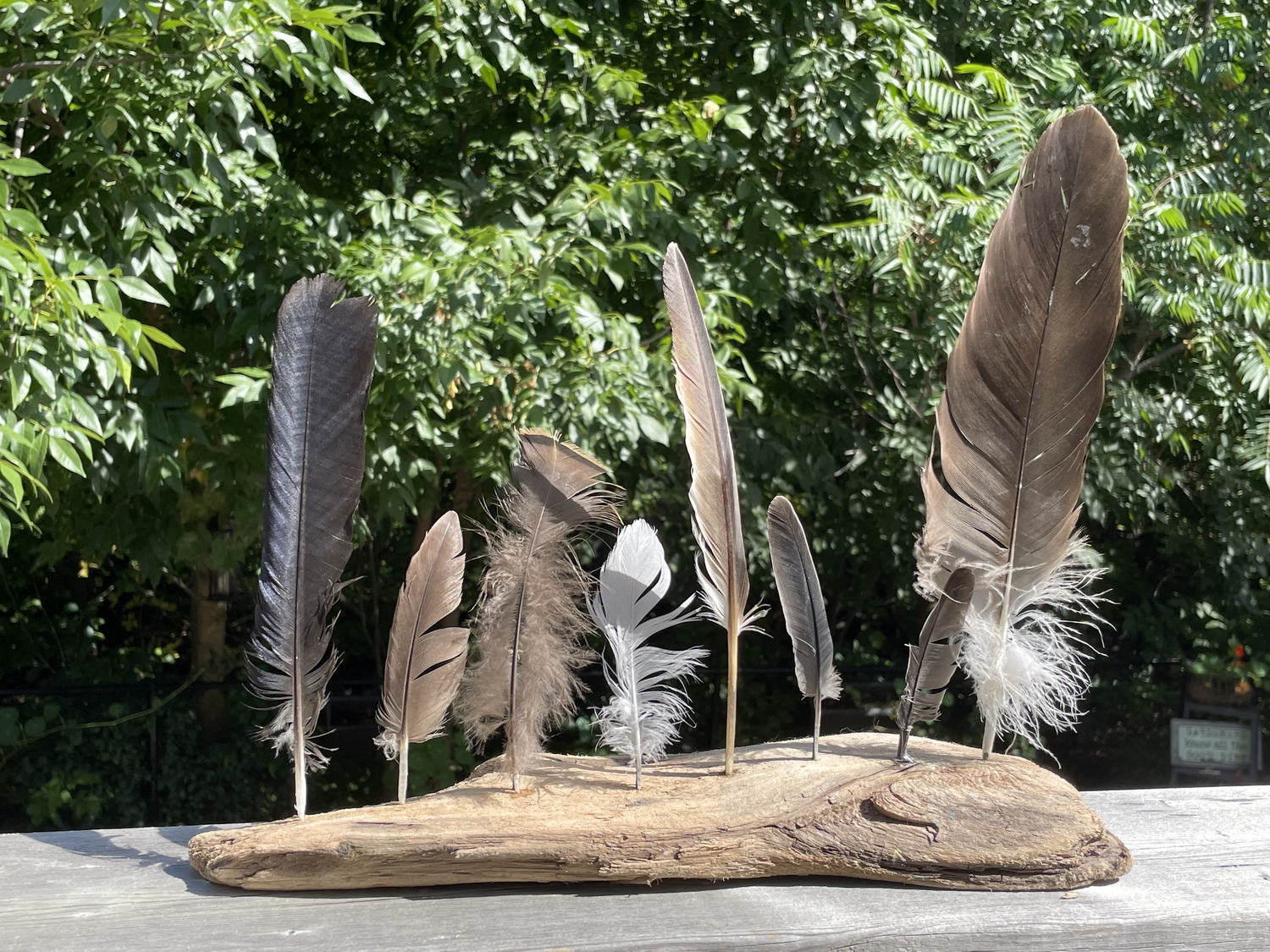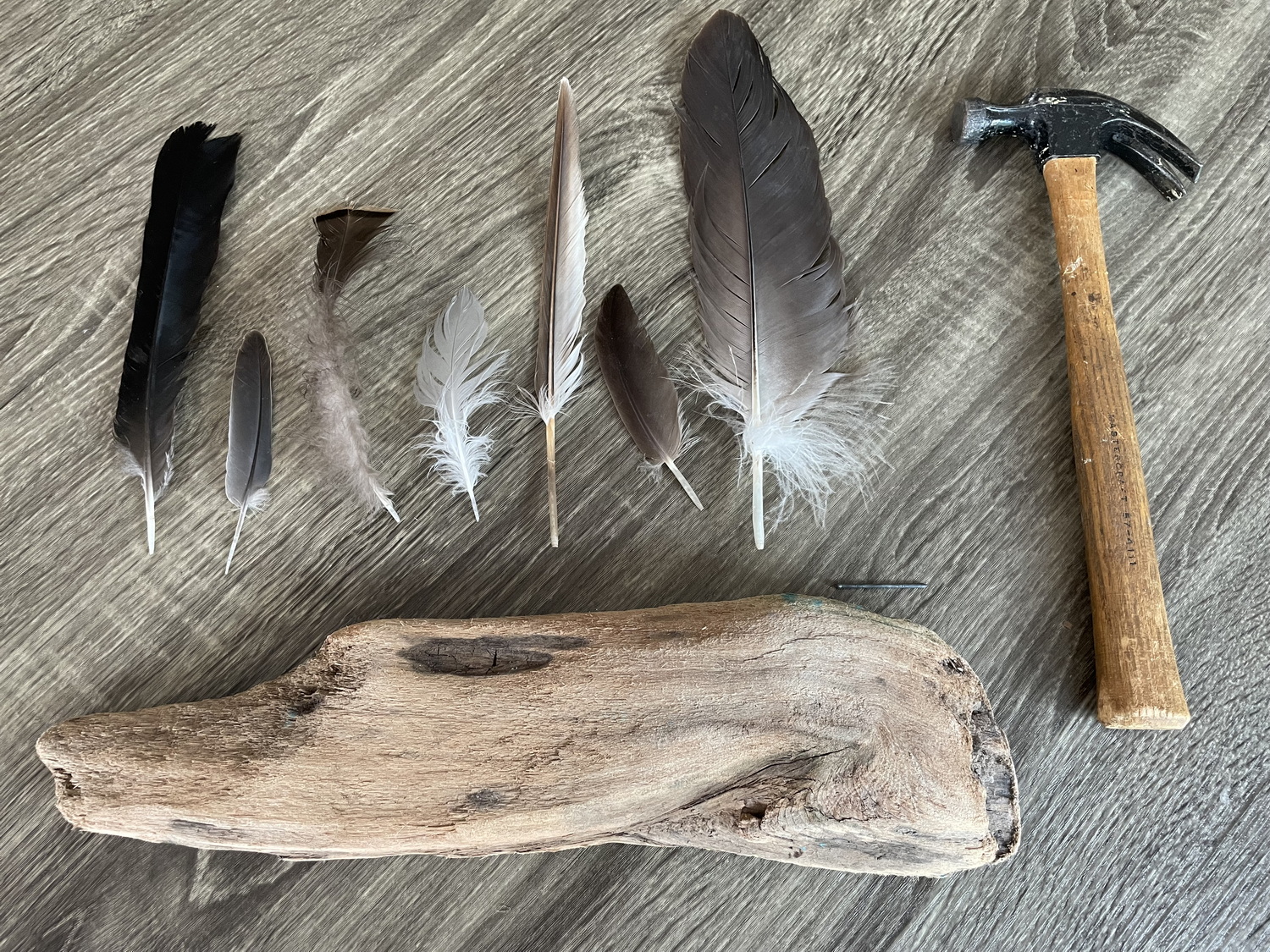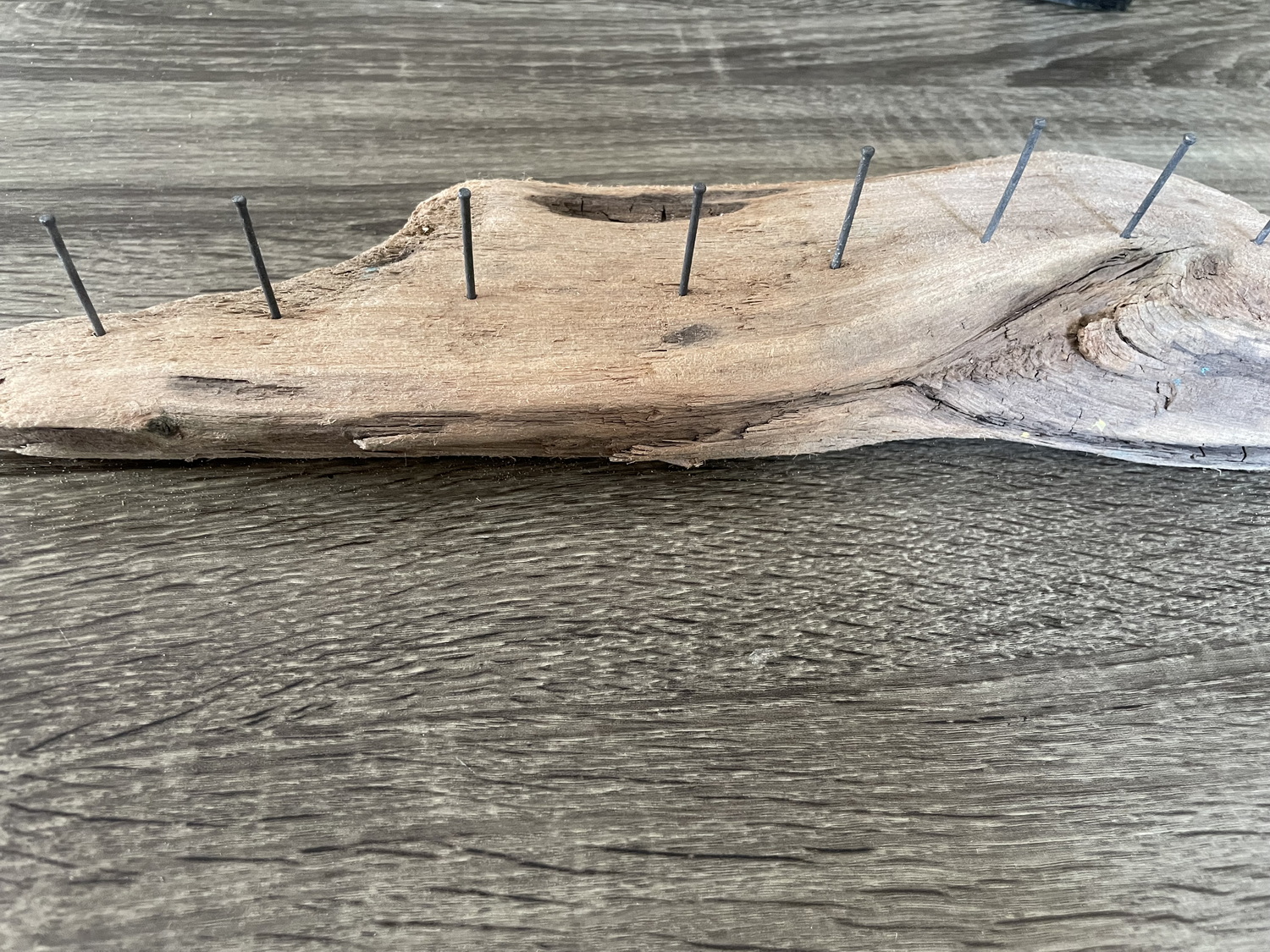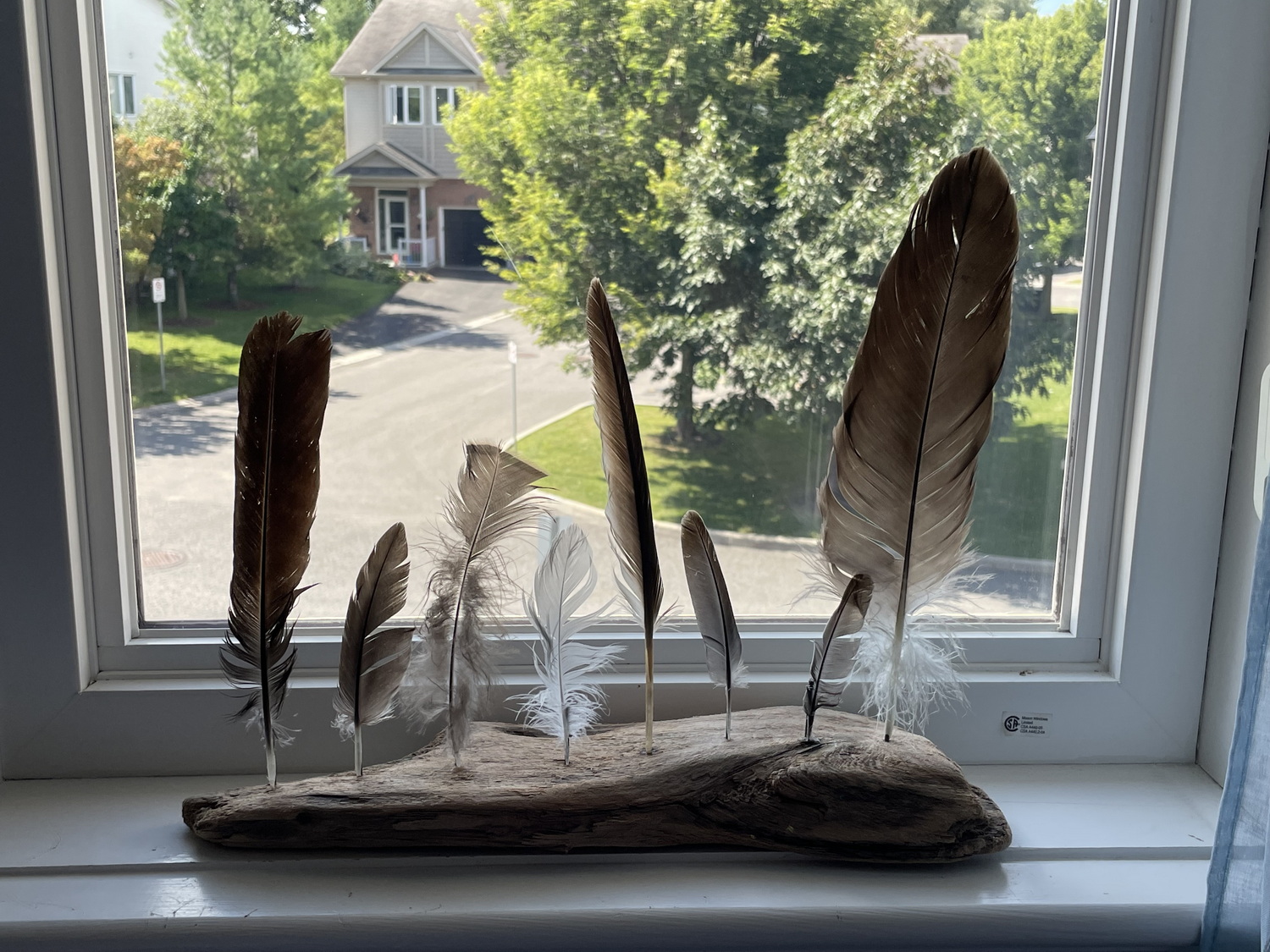 Fall tray
Here is a quick fall-inspired take on a tray that is so simple. You can use real leaves or faux, whichever you prefer.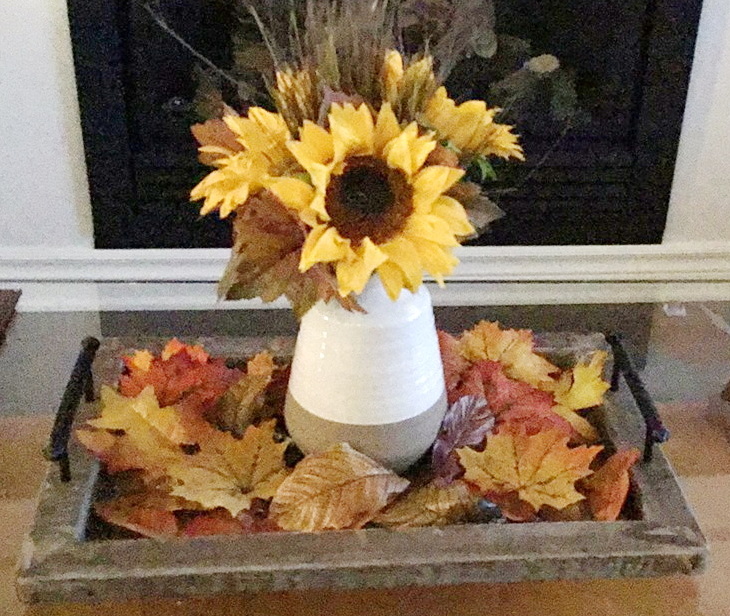 Cushions and a throw
It's amazing how quickly you can change the look of a room with cushions and a throw. I picked up these two fabulous owl cushions, which tied in with the solid cushions and throw that I already had. I love the touch of navy for fall.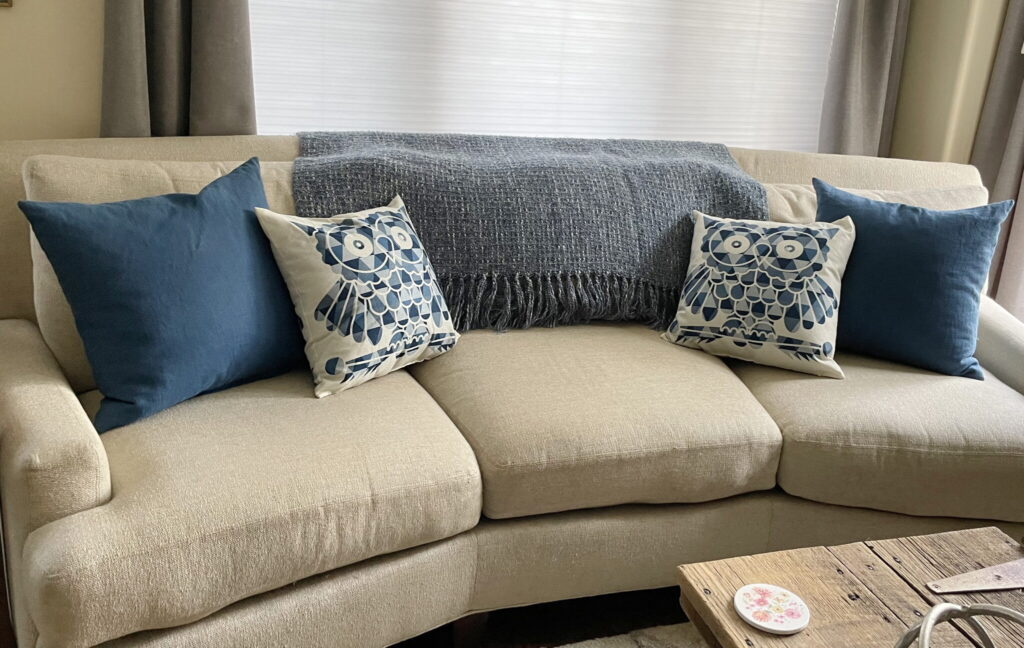 Cushions are a simple way to update your decor and inject personality. Here are some examples: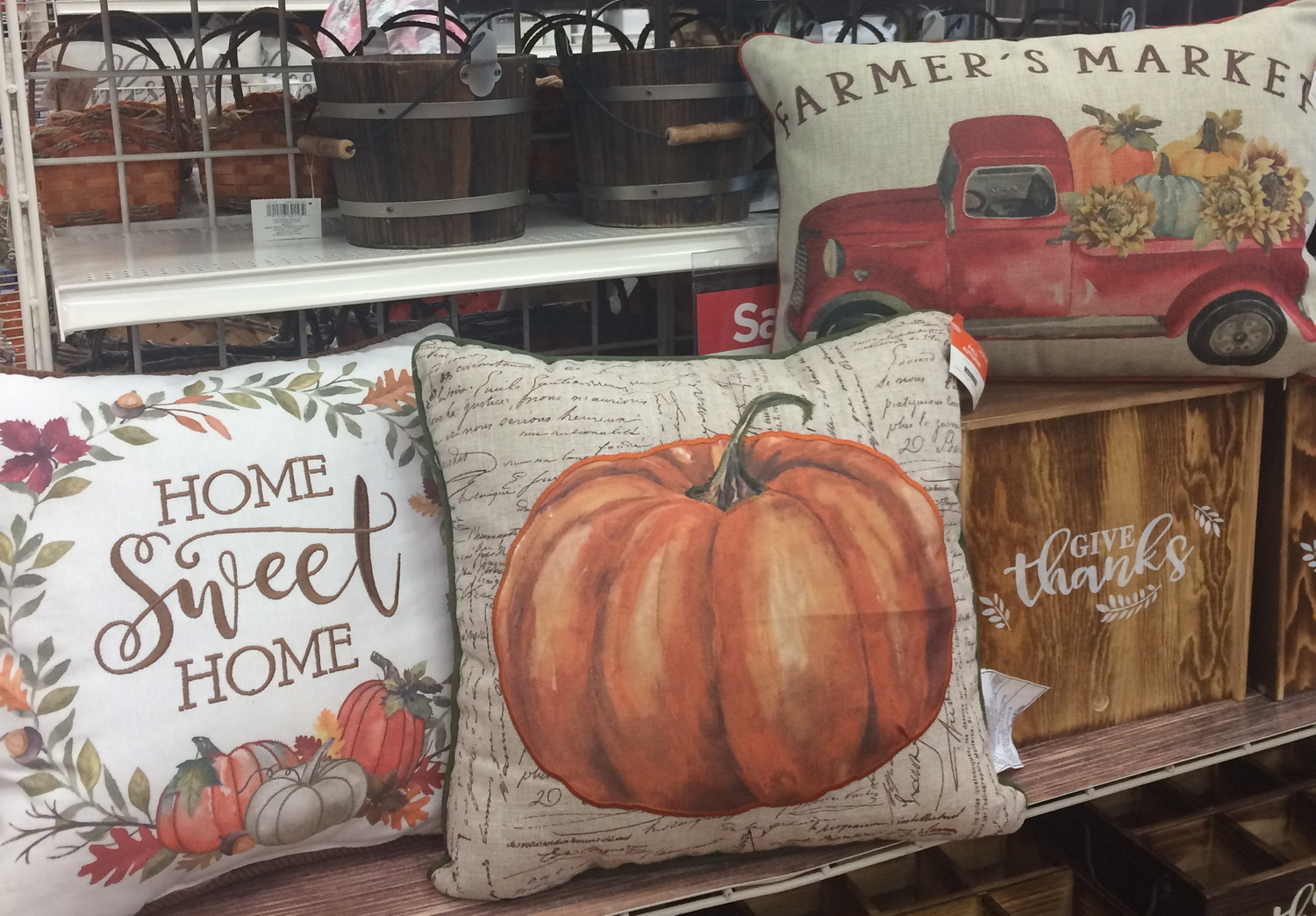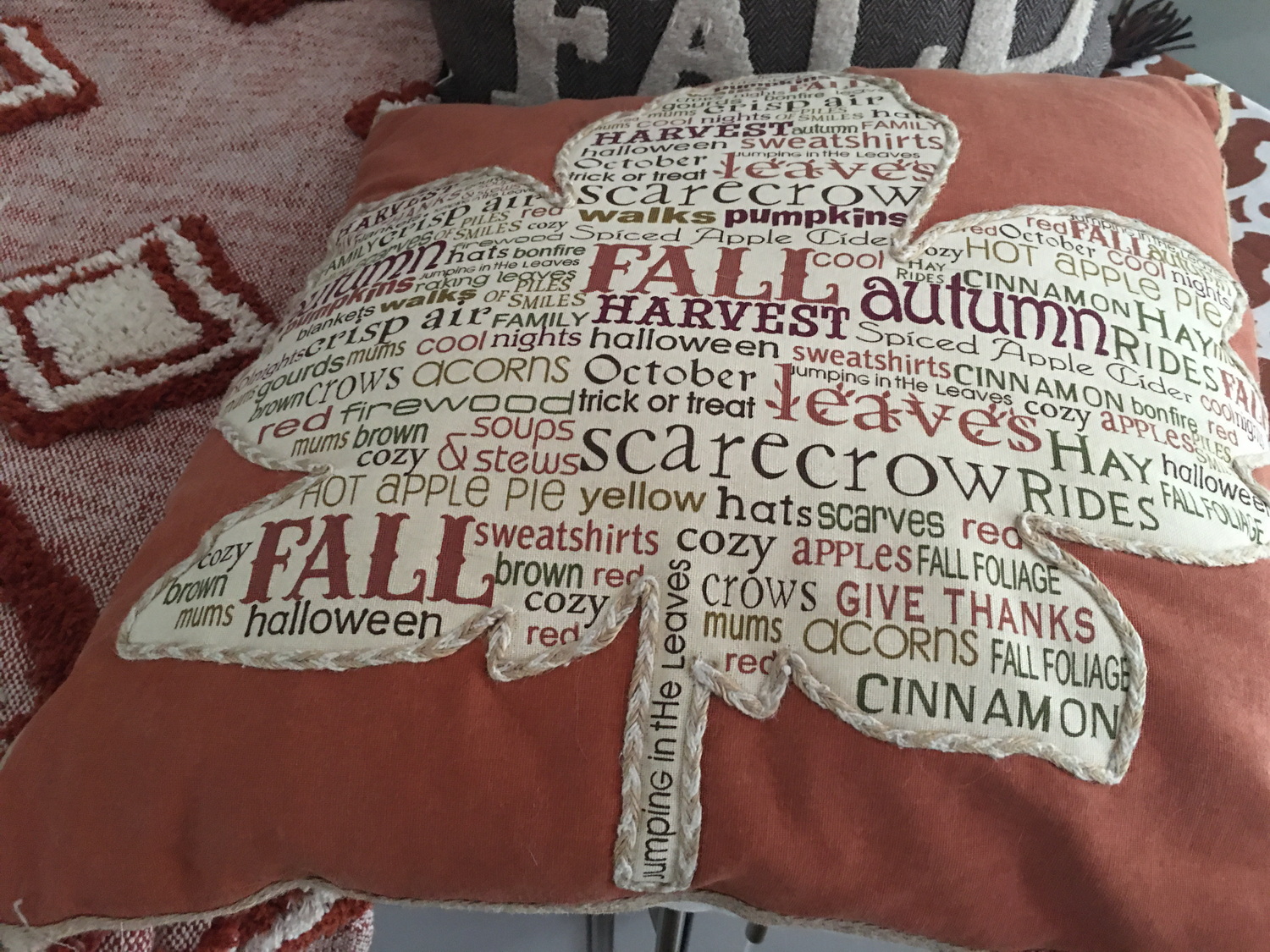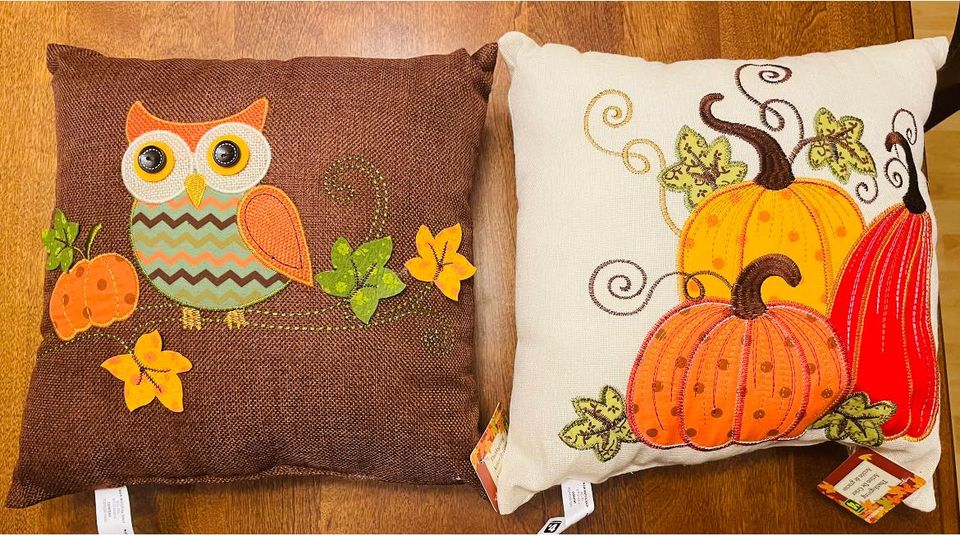 Boots & flowers
These navy rubber boots are the perfect "container" for these fall leaves and flowers. This is a quick and easy DIY project that will look great on the porch or balcony. Total cost — under $10. (The boots were found thrifting and the faux flowers are from the dollar store.)
Update your curb appeal with paint
Make a great impression by giving your front door a fresh coat of paint. It's easy to do and you still have time to give your front door a facelift before the cold weather hits. The colour used here is Benjamin Moore, Hudson Bay 1680.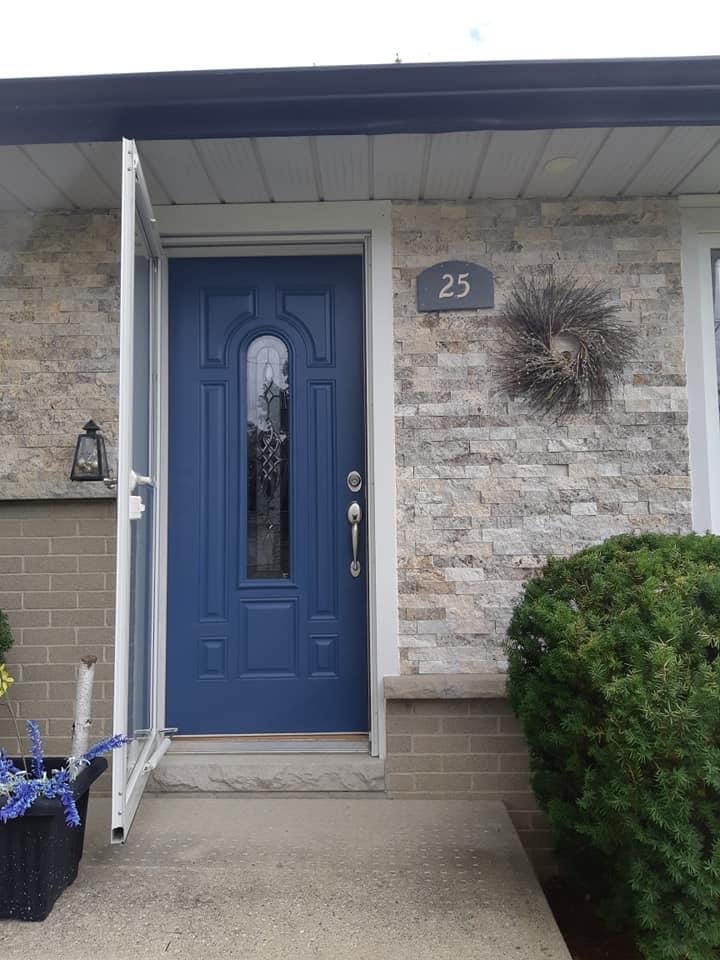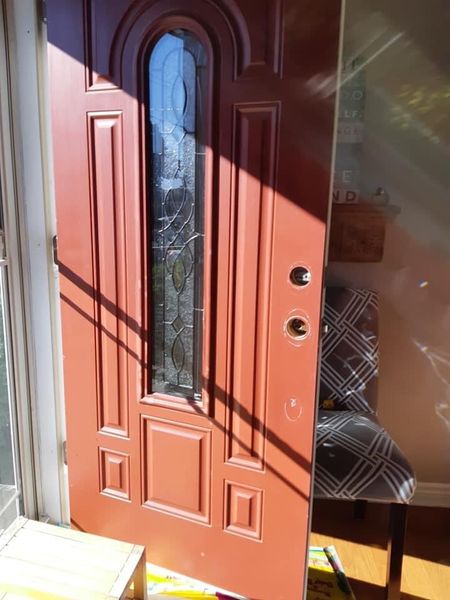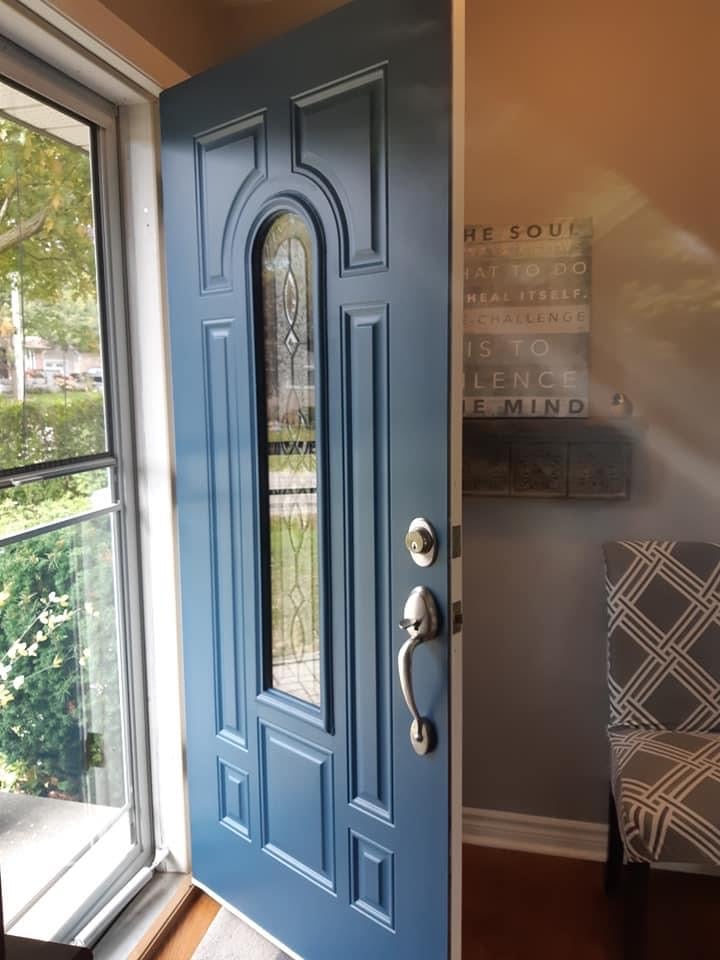 Be creative
Don't be afraid to get creative when decorating for fall. Use boxes, watering cans and other unique containers or trays to build your fall vignette. Thrift stores have a treasure trove of pieces you can use. Even better, check around your house to see what you already have. Many of the fall accents, leaves, pumpkins and signs seen here are from the dollar store.
Here are some of my ideas that I hope will inspire you: