The holidays are fast approaching and with that in mind I have some quick and simple decorating ideas to help you create fun Christmas centrepieces and bring holiday cheer into your home. These are easy projects you can do with your kids.
1. Ice-inspired centrepiece
This is such an easy and unique centrepiece to pull together. Here's what you need:
A glass vase or bowl
A roll of cellophane
Real cranberries
Small pieces of live greenery
Water
Cut a piece of cellophane and crinkle it into the vase or bowl.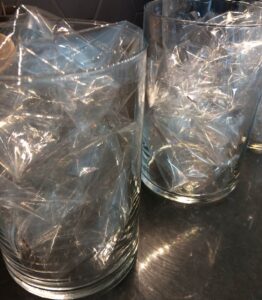 Trim the greenery into small pieces.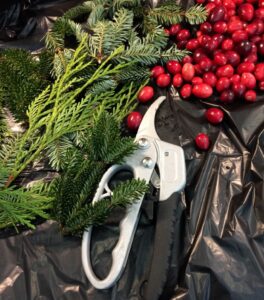 Tuck the greenery and cranberries into the nooks and crannies of the cellophane, all around the vase. Then add water. It's amazing how adding water makes it look like ice.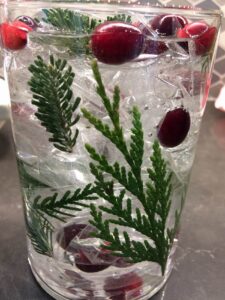 Voila! You have a festive centrepiece that your family will love! I use this idea all year long. I just change the greenery to fruit and leaves.
2. Snowman place settings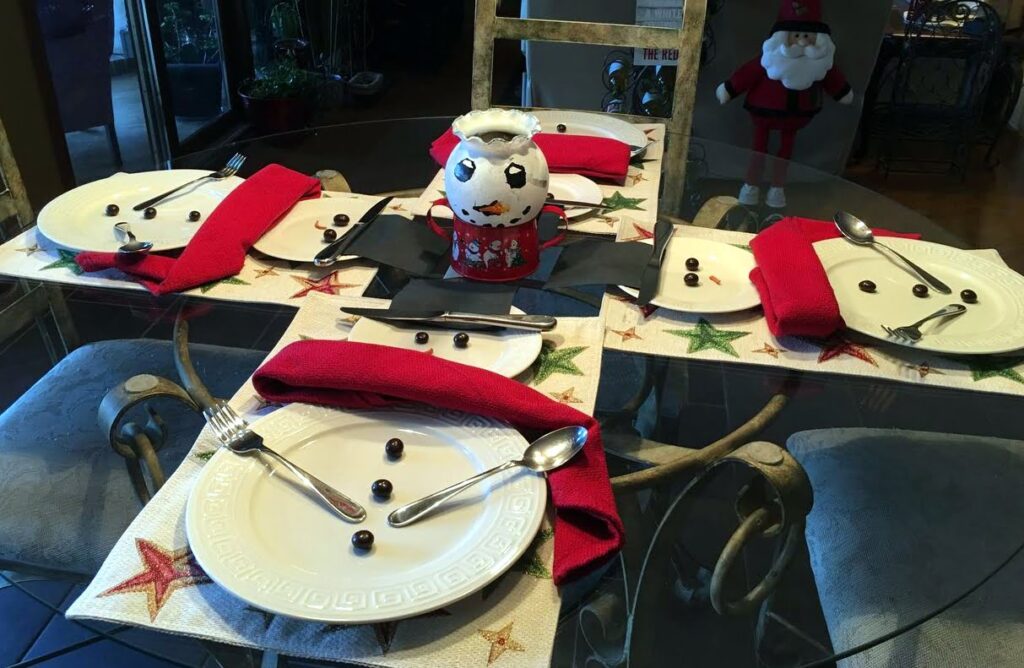 Looking for a way to make the kids feel special during the holidays? This is a fun idea that is perfect for Christmas brunch or dinner.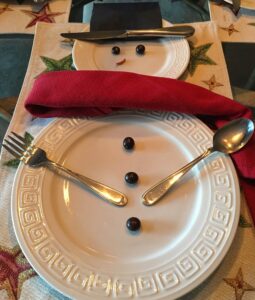 A snowman-themed table is easy to assemble; you likely have most of what you need already. And why not have the kids help you set the table? I bet there will be a lot of smiles as the kids sit down to enjoy the family meal.
3. Glass village
One of the hottest trends this season is to create your own mini village inside a glass container. It's so easy to do. Here's how:
Select a glass container with a lid and add a bag of snow (you can buy the snow at your local dollar store).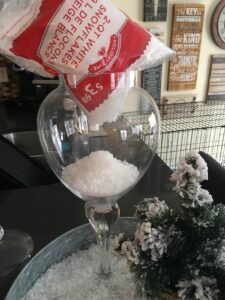 Choose your mini village pieces (you can get them at the dollar store, too).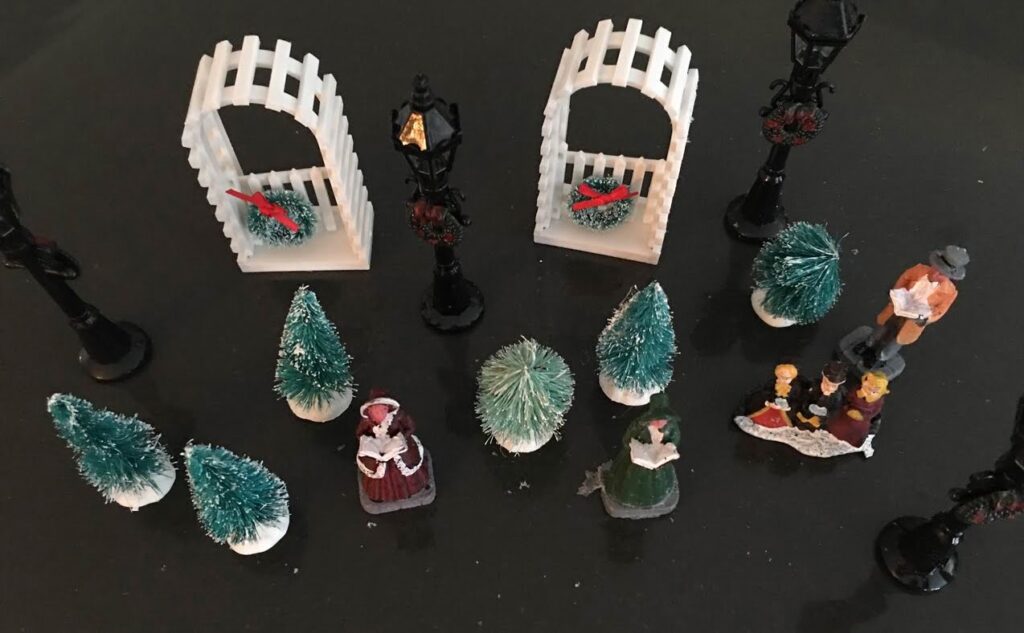 Add in more snow as needed and carefully place the village pieces.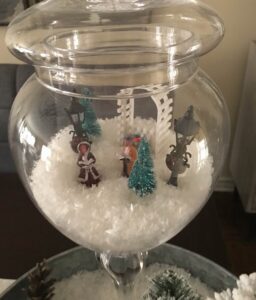 In my case I added the glass village to a tray vignette I created as a focal point in my kitchen.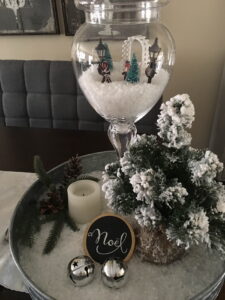 Need some tabletop inspiration? Here are four ideas.
4. Dining room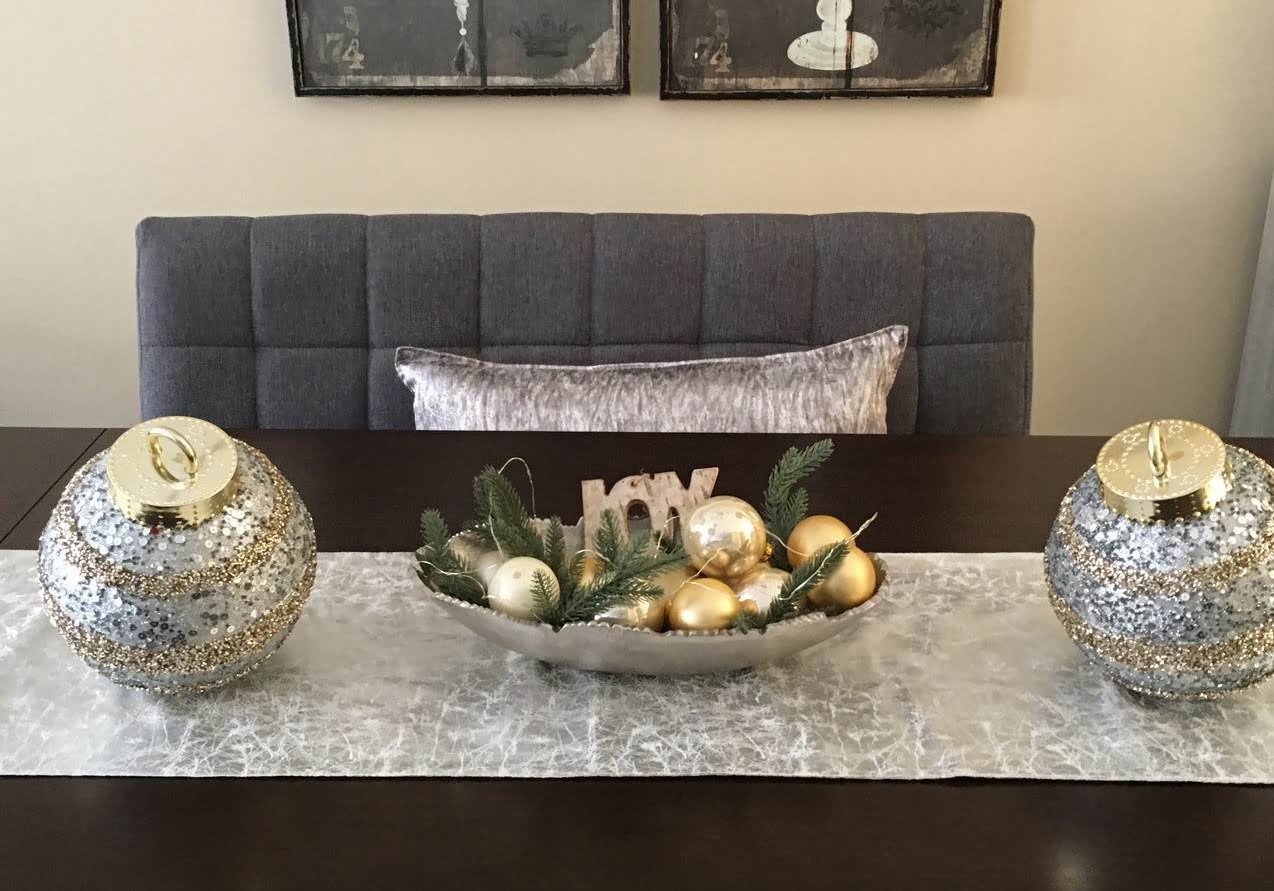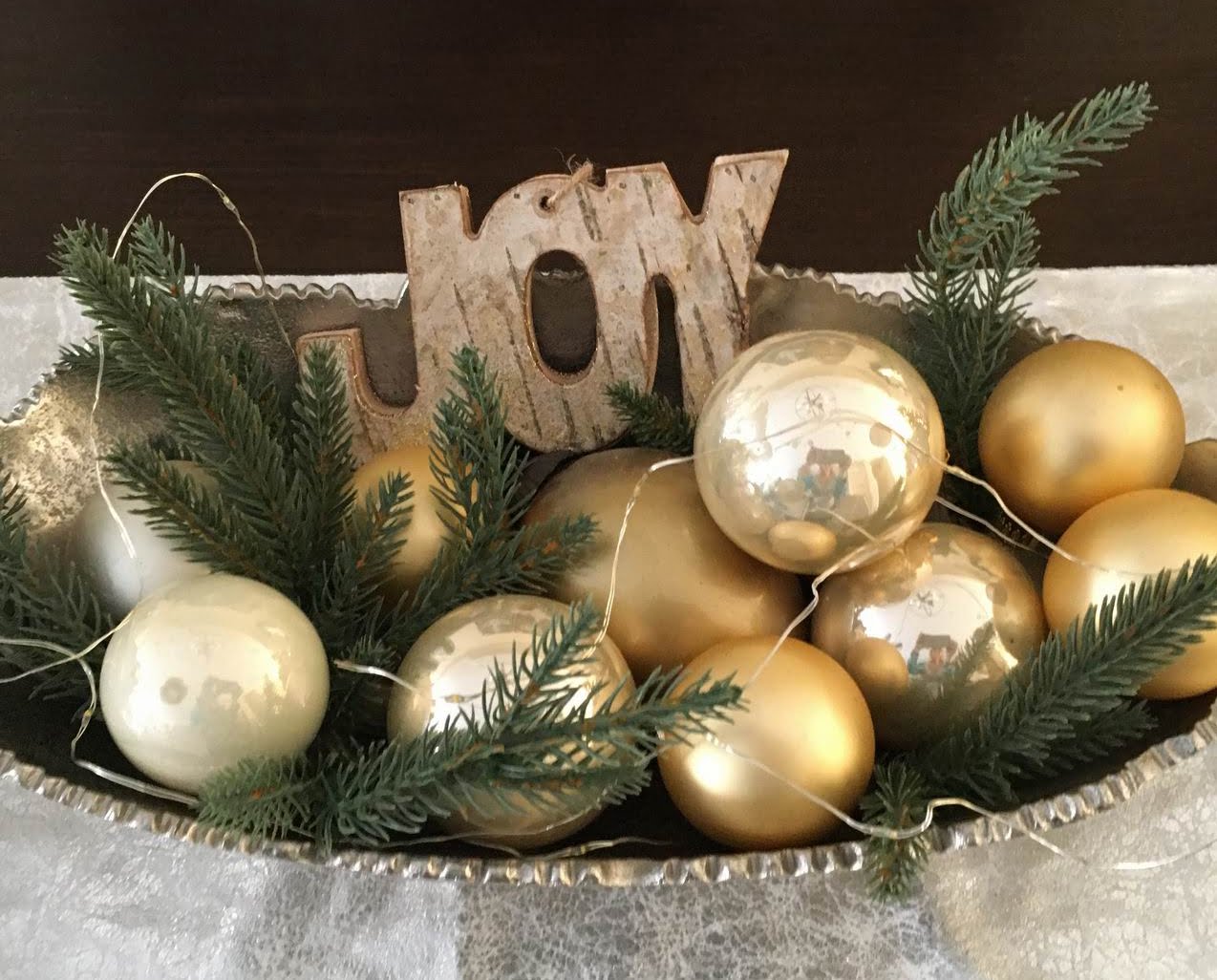 I like to keep things simple and use what I have each year in a different way. My dining room table has a metallic runner in the centre, with two large blingy ornaments on either side of a silver dish filled with baubles, greenery, battery-operated lights and a cute wooden ornament.
5. Don't forget about end tables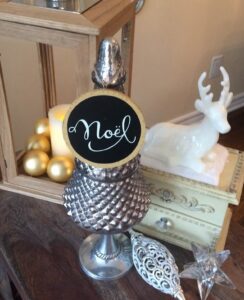 My end table usually has this lantern and unique box on it all year. For Christmas, I added some baubles, a reindeer candle, silver glass tree and a few ornaments to create a festive feel. Do you have an end table that you can decorate for the holidays?
6. Simple coffee table transformation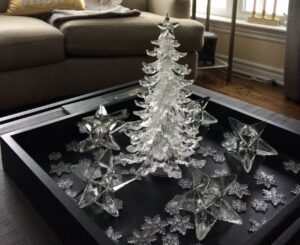 I've taken the tray that I keep on my coffee table throughout the year and done a simple transformation for the season. I removed everything from the tray and added in glass stars, snowflakes and a tree that lights up. It's such a simple look to create.
7. Window table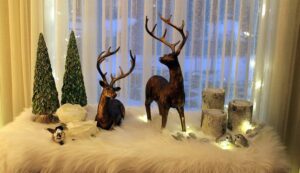 This table was in the perfect location, by the living room window, for my client and I to create a festive focal area. We wanted to do a winter wonderland theme and luckily my client had everything we needed to do that.
I hope these ideas inspire you to have some fun with your Christmas decorating. Wishing you and your family a happy holiday season from my home to yours.