If you're looking for long-term low maintenance around the outside of your home, there are certain exterior design considerations to keep in mind. Here are four:
Wider roof overhangs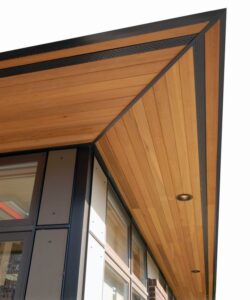 Aim for 26 to 36 inches (or more) with eight- to 10-inch stepped facias.
Pros:
Tends to provide more protection to building wall finishes.
Provides more to windows, helping to reduce summertime heat gain.
Permits greater architectural expression with soffit and facia and frieze detailing.
Allows for better placement of soffit lighting for wall-washing effects.
Extends drip line further from the building foundation wall, resulting in less splash-back onto the foundation wall.
Less need for eavestrough and downspouts.
Cons:
May require modification to roof trusses to support snow load on a larger overhang, which translates to slightly higher truss costs. But a stiffer truss design coupled with metal hurricane tie downs may be beneficial during the next high wind event.
Additional soffit material.
River rock maintenance strips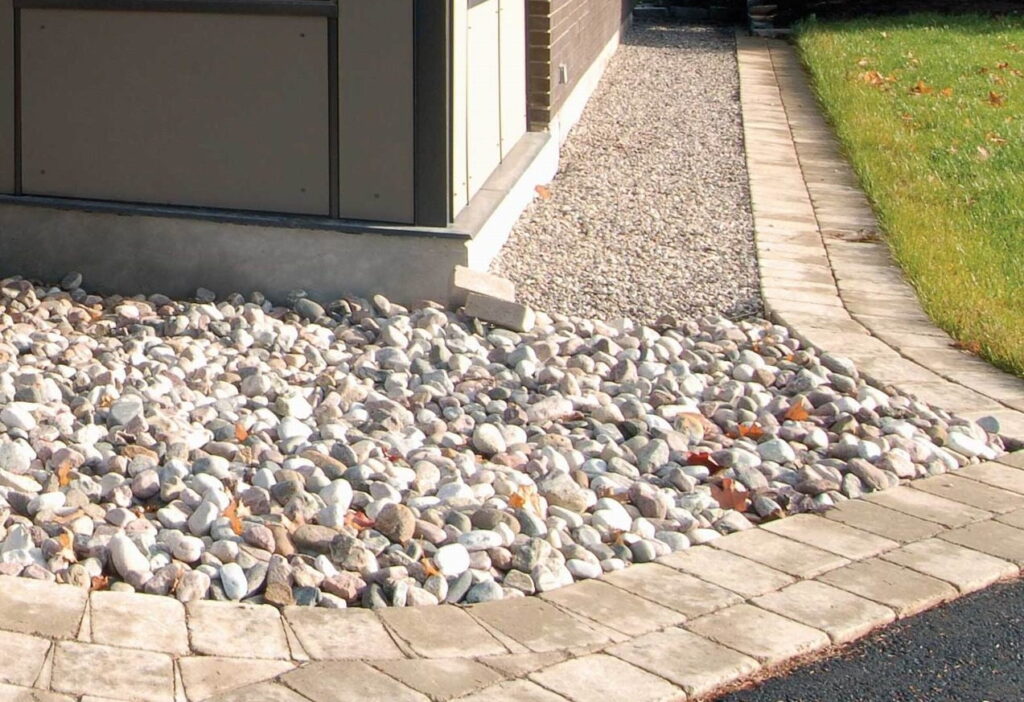 This is basically a washed river rock strip around the perimeter of the building, usually extending out a minimum of two feet or the width of the roof overhang. Nothing is planted in this strip.
Pros:
Provides a clear space to set up a step ladder to clean windows, change soffit lighting and do building wall and window maintenance.
Keeps planting and watering away from building foundation walls.
Allows easy topping up of areas of settled earth around the perimeter of new builds if the builder did not compact the backfill sufficiently.
Cons:
Additional cost, but likely less of a cost if rolled into a landscaping contract/proposal.
Buried eavestrough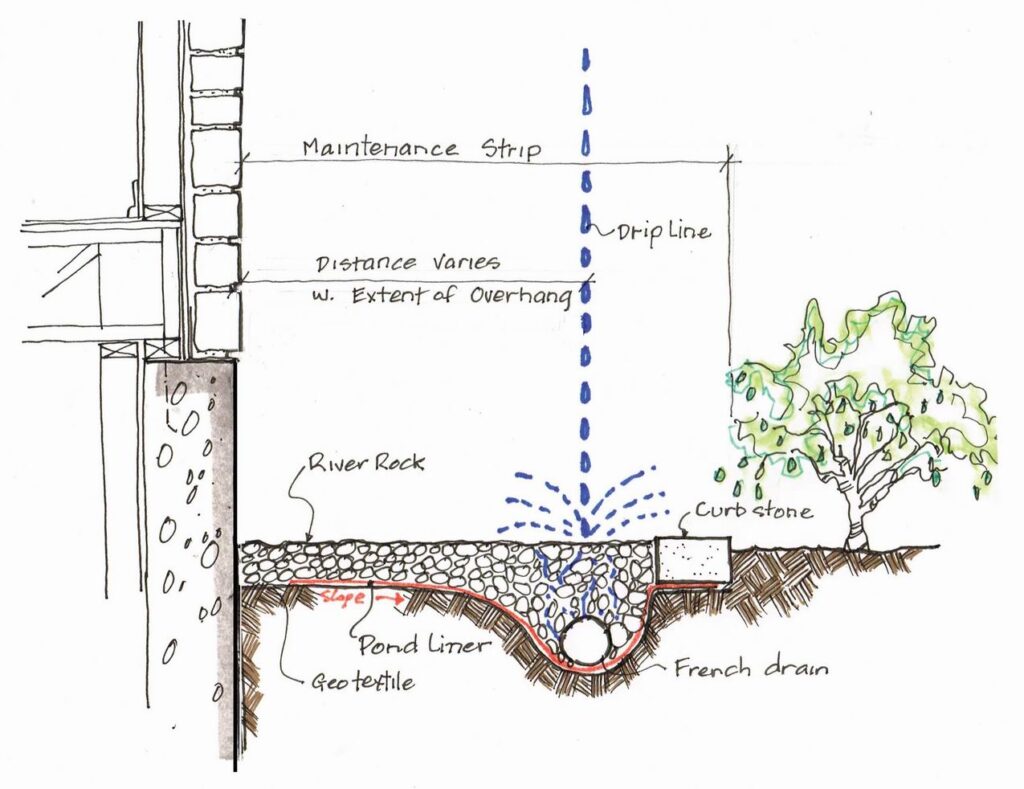 This is essentially a French drain (or perforated pipe) buried in a trench and lined with a waterproof material, like a pond liner. It is positioned at the drip line of the roof overhang and filled with gravel. It is sloped and directed to a tree well, ditch or lower part of the lot.
Pros:
No more putting up ladders to clean the eavestrough and unclog downspouts.
No unsightly downspouts noodling their way down the side of the building.
Opens up the opportunity to capture rain water in a reservoir for watering plant material during dry spells.
Less costly than eavestrough and downspouts if construction is coupled with construction of a maintenance strip.
Cons:
Some additional cost if coupled with a water-saving reservoir.
Entry canopies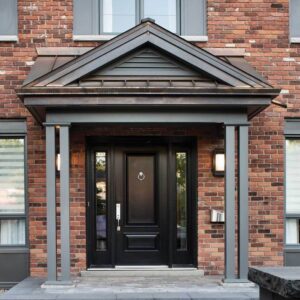 I still occasionally see main and secondary entries without any kind of protection from the elements. In our climate, all entry points should be protected with roof canopies that direct water and snow away from the users and not onto the steps or pathways leading up to the entry. They should be large enough to protect several users.
Pros:
Protects users from nasty weather.
Directs rain, snow and ice away from step and landings.
Provides a protected sitting area to engage with neighbours or protect parcel deliveries.
Offers an ideal opportunity for architectural expression.
Cons:
They should be considered a mandatory requirement in our climate.
Editor's note: This article is reprinted with permission from the spring 2020 issue of Ottawa Renovates magazine.