Modular builder Guildcrest Homes is branching out in a new direction, looking more like a production builder recently than a supplier of factory-built homes to buyers who already have a plot of land and are looking for a home to put on it.
For most of its 40 years in operation, Guildcrest has filled the pre-fab niche, sometimes with bungalows and two-storeys, but often with recreational homes for rural landowners. There have been occasional forays into subdivision development, but never on Ottawa's doorstep and not on the scale of its just-launched project Russell Ridge Estates.
"This is our first real big kick at the can for a development close to the City of Ottawa," says director of marketing and sales Sean Kelly.
The project is located in Marionville, just five minutes from Russell in the southeast end of the region and 35 minutes from Parliament Hill.
It will see Guildcrest build bungalows on 17 lots in a multi-builder development of 54 homes. All lots are three-quarters of an acre and although a rural subdivision, it has municipal water and Bell Fibe service.
"We've had a lot of excitement around this," says sales specialist Mattie Fulcher. "It's a nice area, very quiet, but with city amenities."
To simplify the building process, Guildcrest has chosen to offer three floor plans — all three-bedroom bungalows with double-car garages — that were designed for the site and that have been assigned to specific lots.
"We have such a huge library of homes we wanted to have permit-ready plans to develop right away," Kelly says. Doing it this way means a buyer need wait only six months from the time they purchase until they can move in, versus a typical new-build timeline of 12 months or more.
Guildcrest has already begun building the first six homes, three of which will be ready before the end of the year and the other three by spring. They start at $799,000. (Editor's note Jan. 20, 2023: Guildcrest is now also offering buyers a choice of other floor plans, which can be customized.)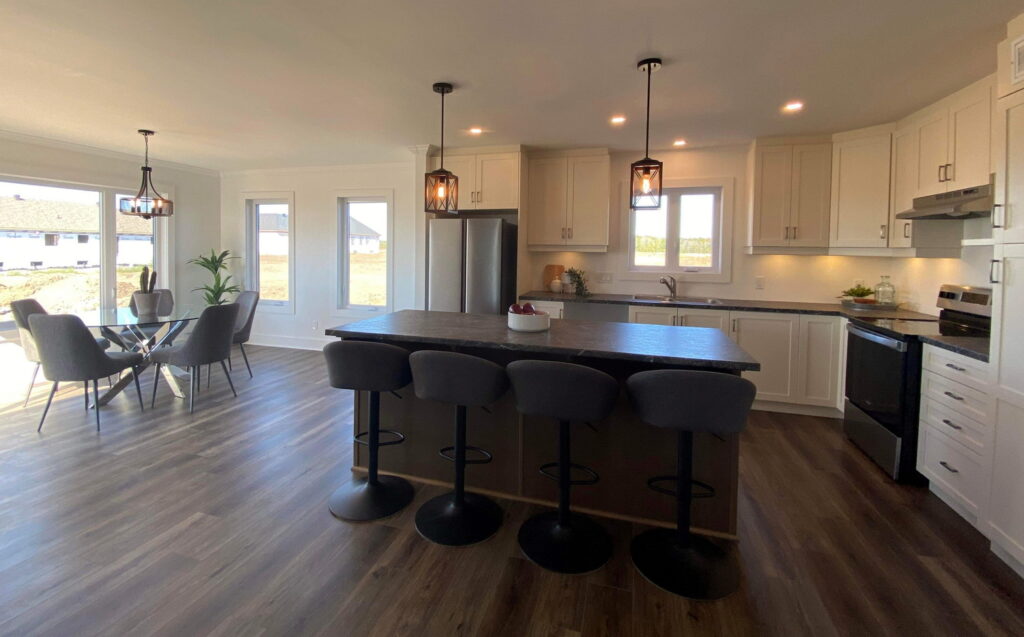 Kelly sees the homes appealing to both young families and empty nesters who like to have elbow room to enjoy a garden or to add a home workshop.
"There's room to grow."
The homes are "all main-floor living that have open concepts, two to 2.5 baths, main-floor laundry and some upgrades throughout them," says Fulcher. They also include basements and large windows to bring the outdoors in.
There's also the benefit of having a home built in a controlled environment where construction is not open to and affected by the weather.
Guildcrest typically builds five to 10 homes a week at its 100,000-square-foot factory and has built more than 4,000 homes over the years, Kelly says. It also ships homes across the province to local affiliates who then assemble the modules. Its sister company, Pro-Fab, does the same across Quebec.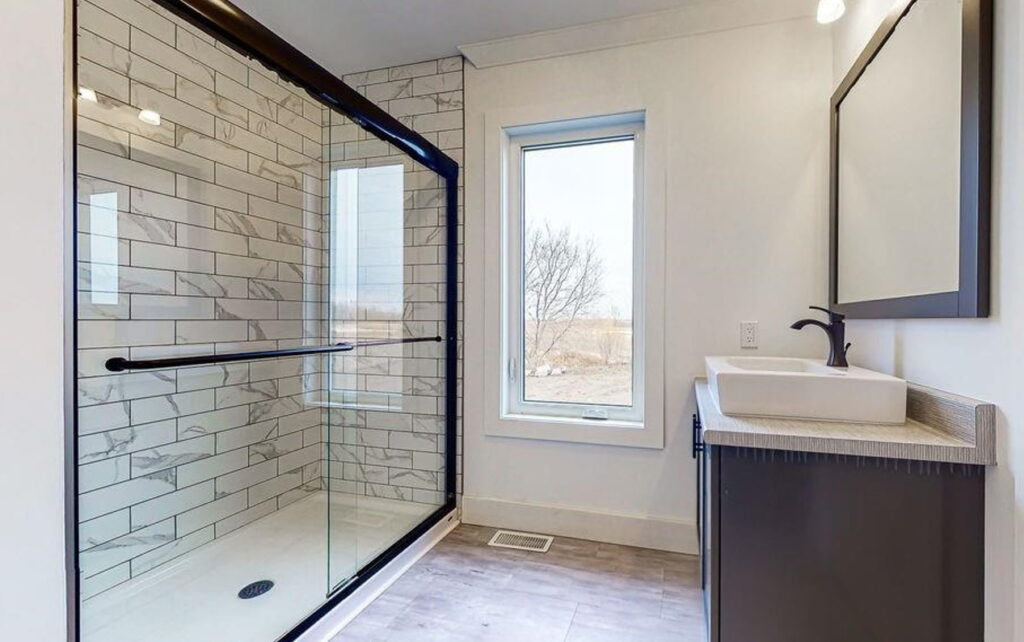 "Our wheelhouse typically would have been just building for the people who come to us who owned a piece of property. Now we're looking at branching out," Kelly says. Along with the Russell Ridge development, Guildcrest has become increasingly involved in low-rise apartment buildings, stackable units, rentals and more.
"Our factory has a capacity to build a significant number of homes and we still have extensive room in that capacity."
For Russell Ridge, Mulcher points to the desirability of the location as one of its key features.
"We do have great education in the area. We have great day trips out to Calypso (Waterpark) and the St. Albert Cheese Factory so it's a great area to raise a family, but it's also a great retirement area.
"There's some beautiful walking trails, there's nice little breweries and restaurants. For someone who wants to get out of that city living and have a large lot but also still have that subdivision kind of vibe, it's a nice area to either retire or raise a family in."
For more on Russell Ridge Estates, see our development summary.