Over the last year or so I have rediscovered the joy of using spray paint. It's a workhorse that can cover any finish quickly and inexpensively.
If you haven't used spray paint for a while, then this article will be an eyeopener! Get ready to be inspired with the many ways you can use spray paint inside and outside of your home.
There are all kinds of spray paint types to consider:
Mirrored
Glow in the dark
Metallic finish
Rust preventative
Decorative
Coloured, and more!
And they can cover everything from wood and wicker to plastic, metal and more.
Why use spray paint? It's durable, easy and cost-effective.
Tips on using spray paint
Select the right type for your project. If in doubt ask a professional.
Use in a well-ventilated area or outside.
Wear a mask.
Place the item to be painted on a large tarp.
Use even strokes when spraying.
Let it dry (it'll dry quickly), then step back to see if you need to touch up.
Here are seven projects I've done that might give you ideas on how you can use spray paint in and around your home. All of these projects are fabulous additions to my home.
Wicker chairs
I love "finding" projects and I was excited to discover these two chairs in my subdivision on garbage day. I ran over and picked these up, knowing they would make an amazing transformation.
Follow along the process to see how easy it was to take these from ready for garbage to a new, fresh life: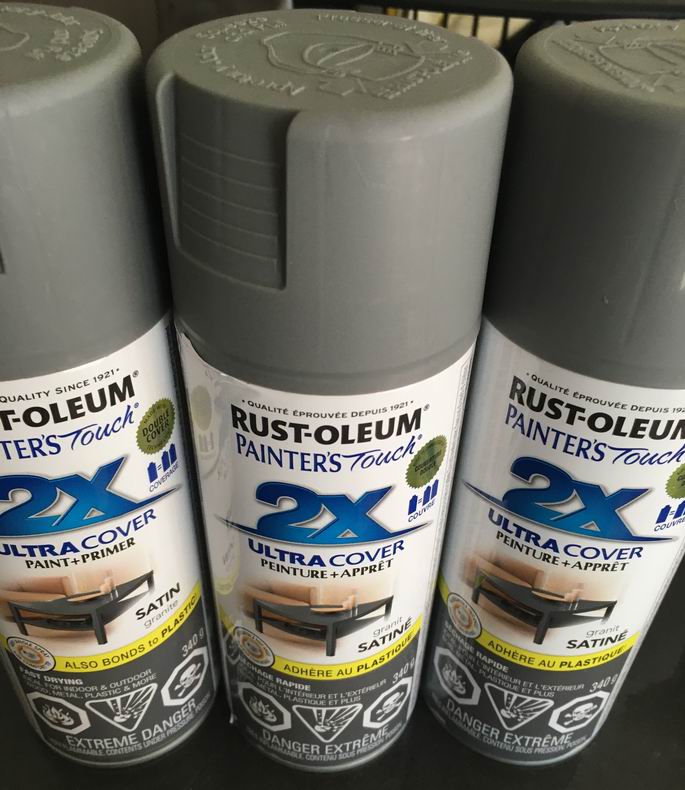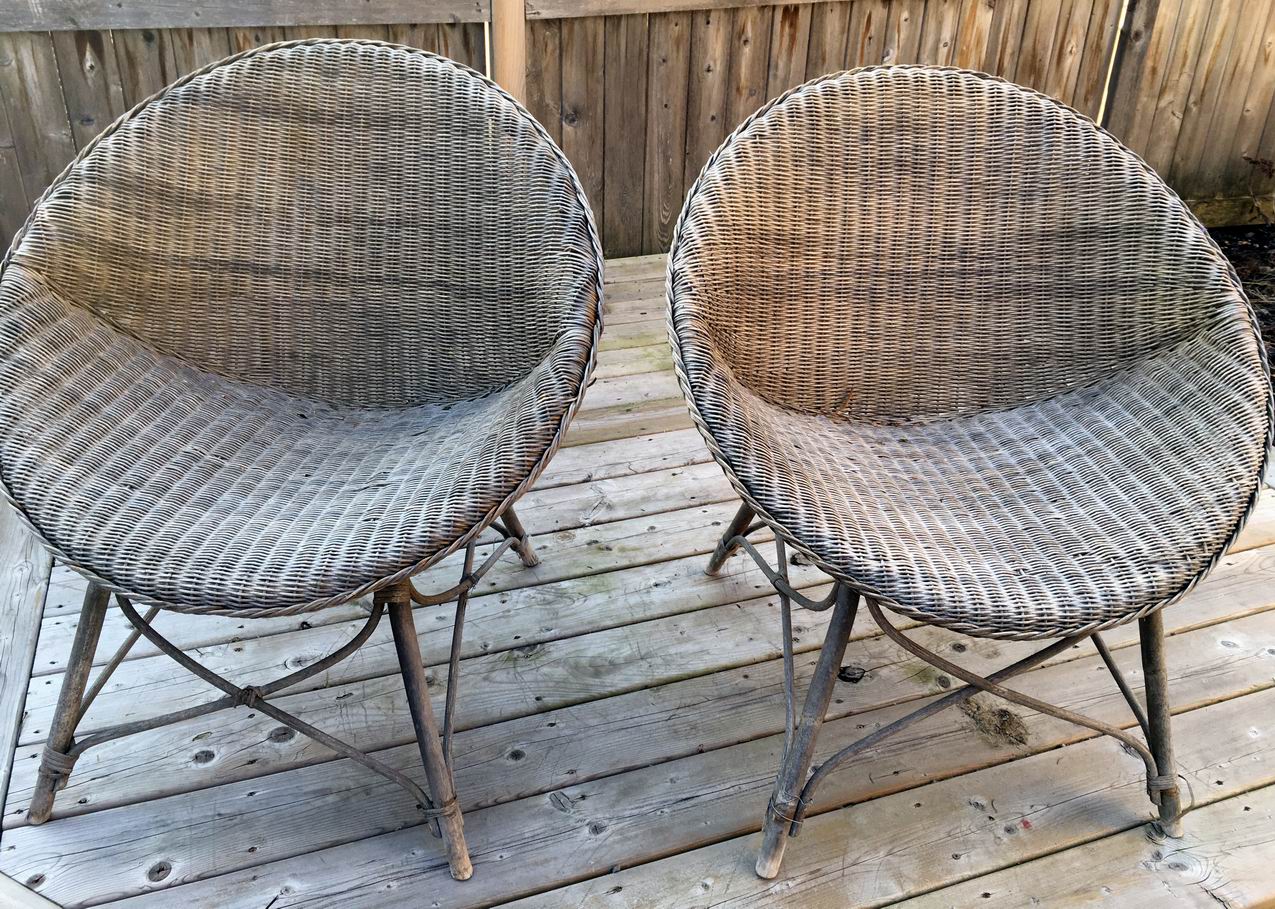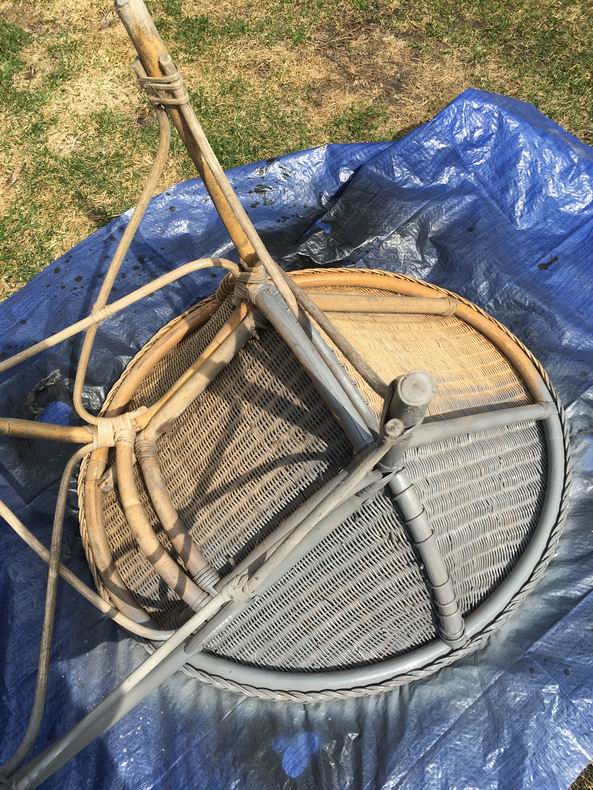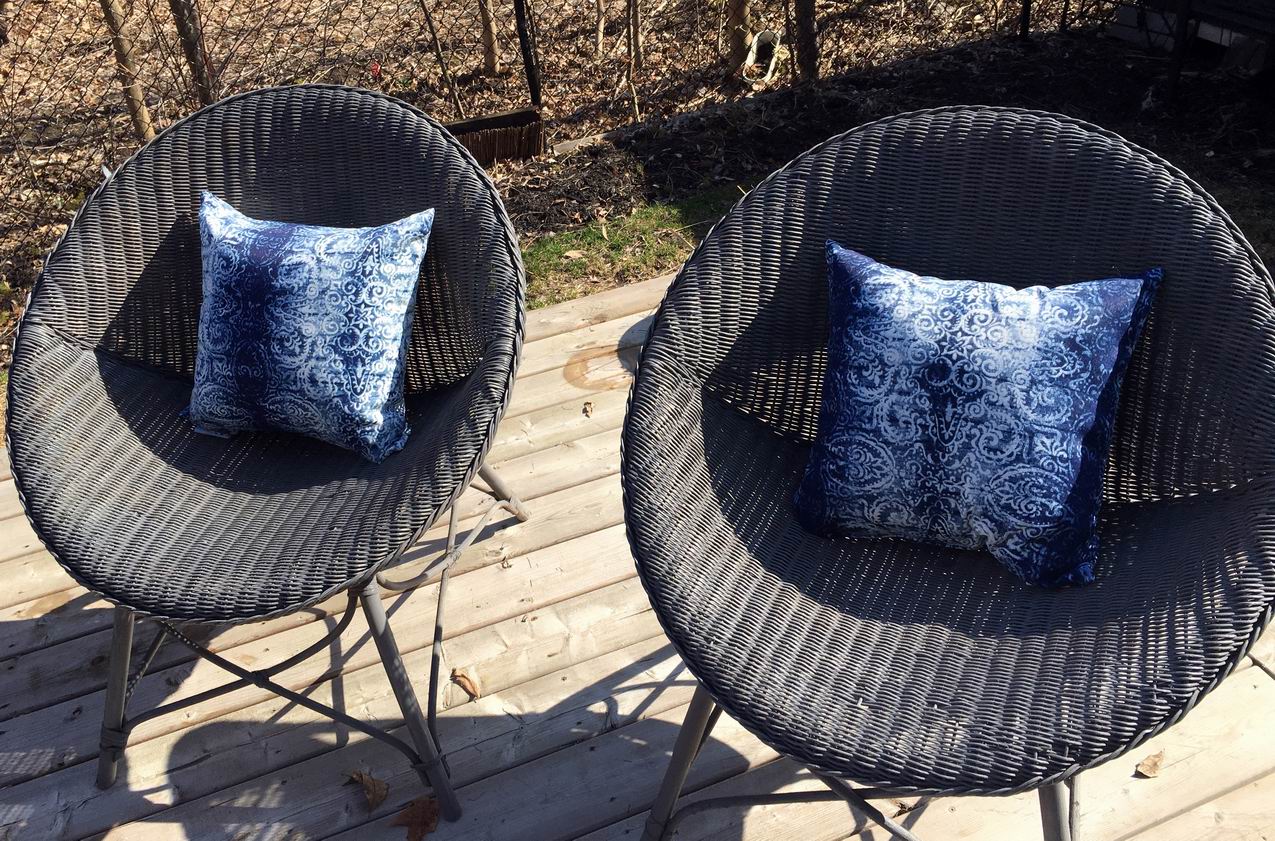 Wicker basket wall art
A big trend recently is to use woven baskets as wall art. I was looking for a unique wall art/headboard idea in my guest room and wanted to try using baskets.
Here is the room before the change: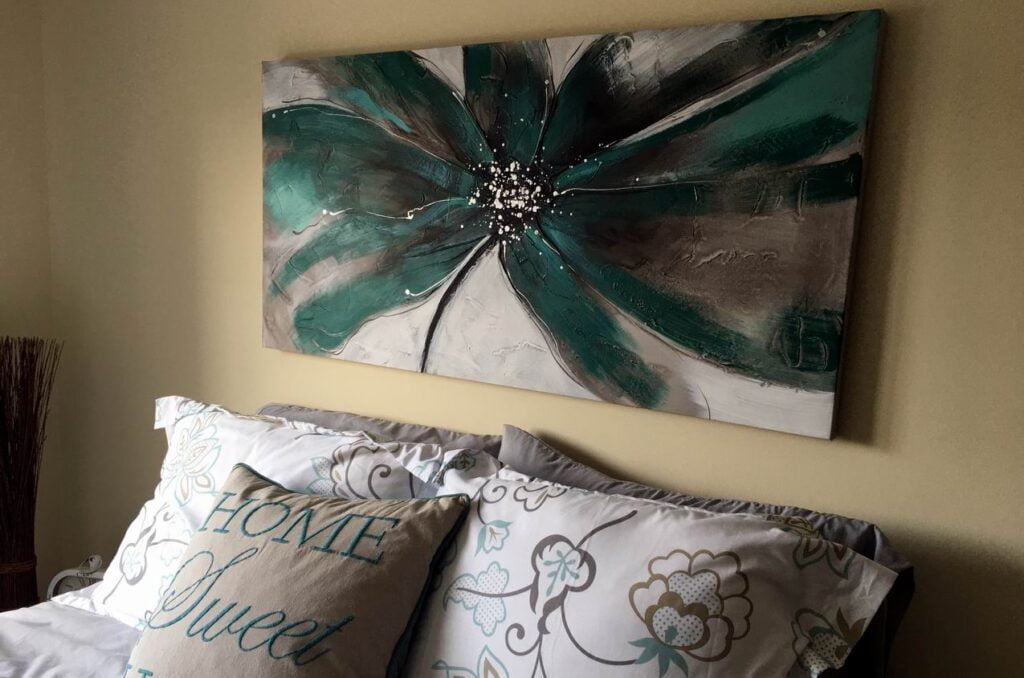 I had some grey paint left over from my wicker chair makeover and it was the perfect colour for my guest room. In this case, I foraged in my basement storage area to find all the baskets. Didn't buy a thing!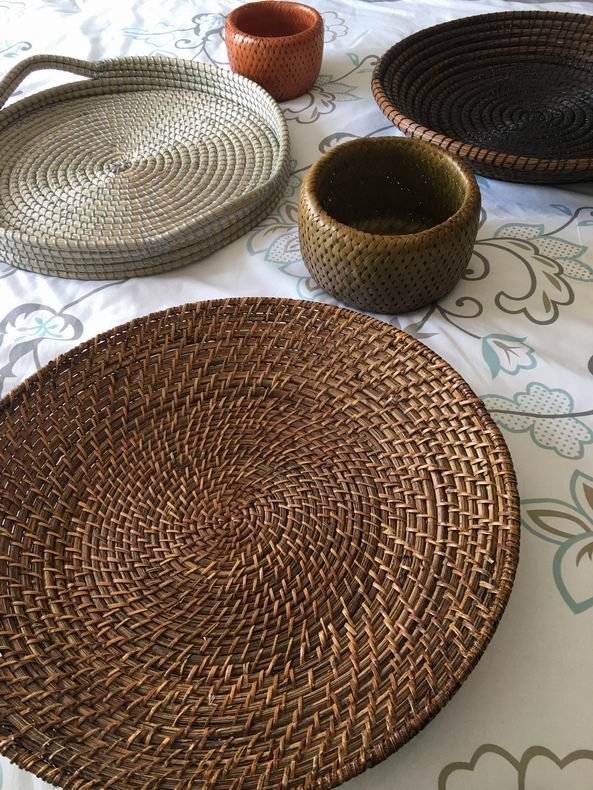 I laid out the baskets on the bed to try out different arrangements and see which I liked the best. Then it was time to spray paint.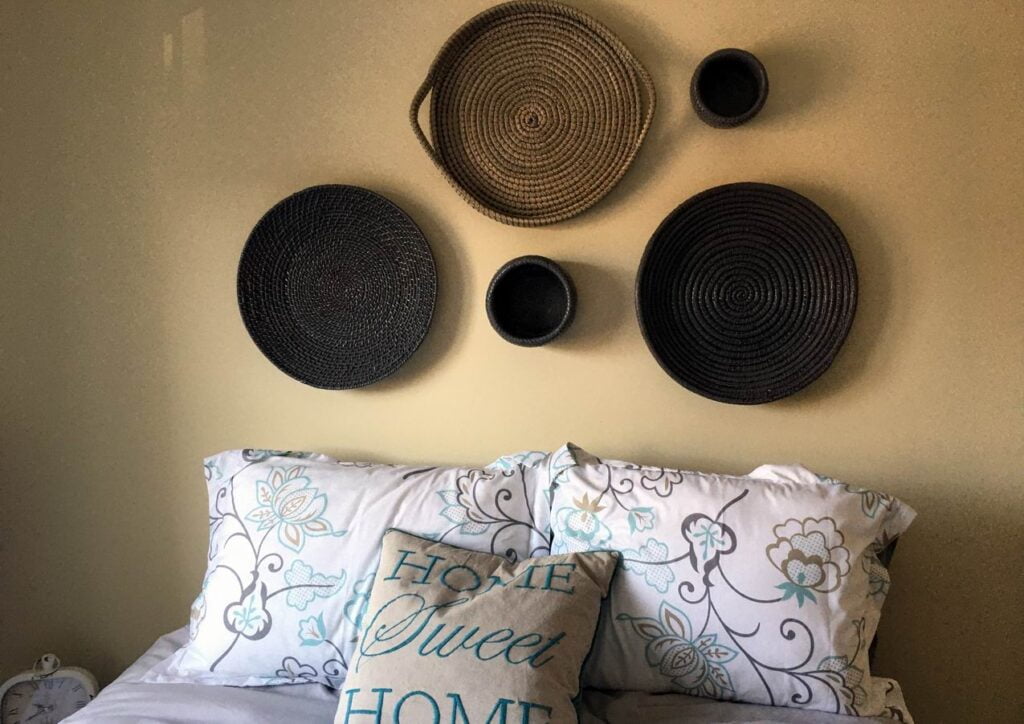 And here's how they look painted and hung on the wall.
Wrought iron trellis
It's true what they say that one person's junk is another person's treasure. This next item is a good example. I found this rusted, broken piece of wrought iron waiting for the garbage truck, rescued it and had a ton of fun giving it new life.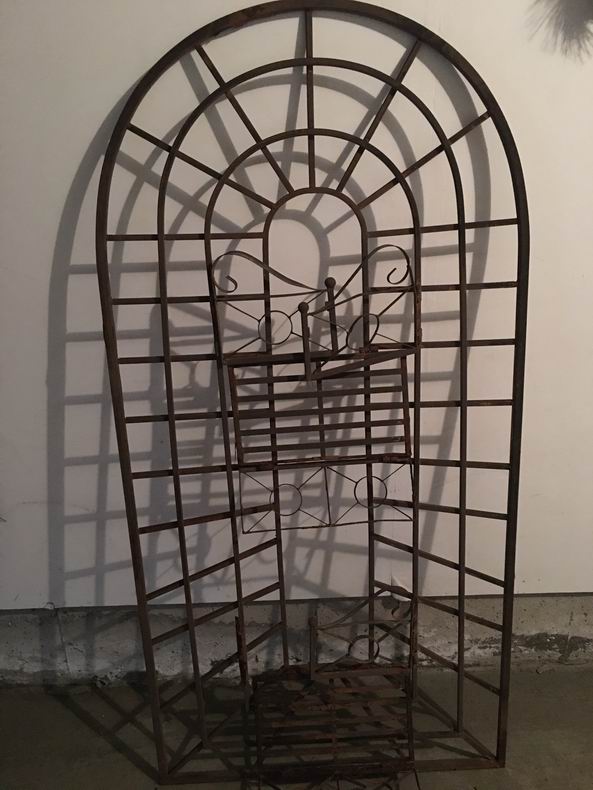 It was so rusty I had to clean it well. I also removed the broken shelf pieces.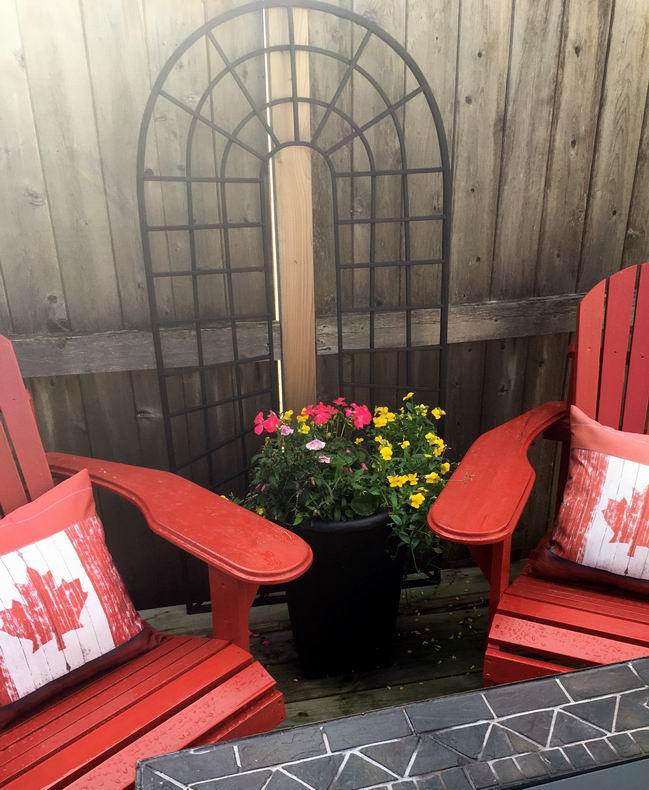 I used Rustoleum black spray paint for metal. The finished version looks great and has a prominent spot in my backyard.
Tray on wheels
I was looking for something to add to my deck for extra storage and found this two-tiered tray on wheels at my local thrift store. I gave it a good clean and started right away on its transformation.
I selected a metallic spray paint I thought would tie in nicely with my patio furniture.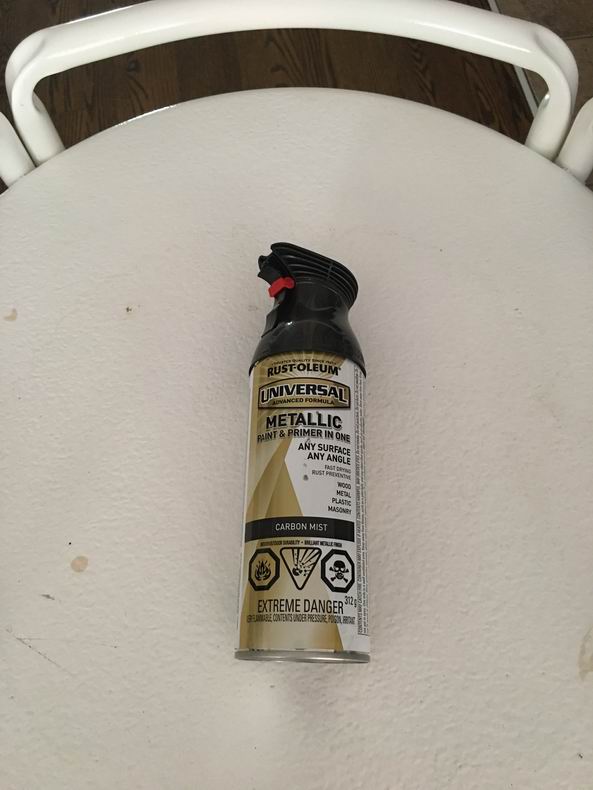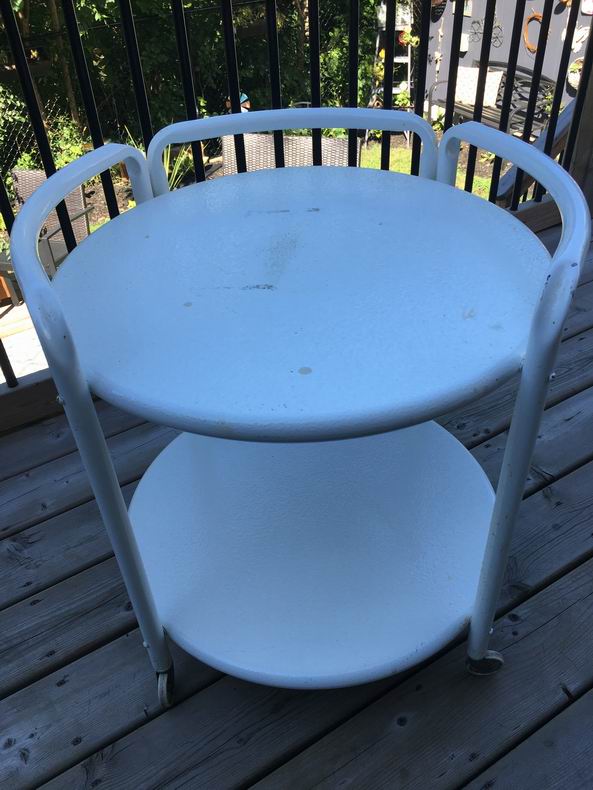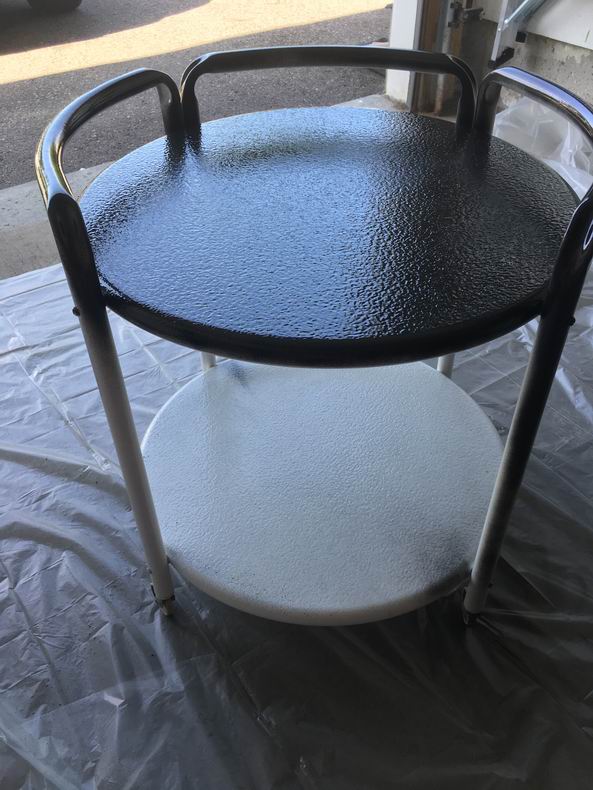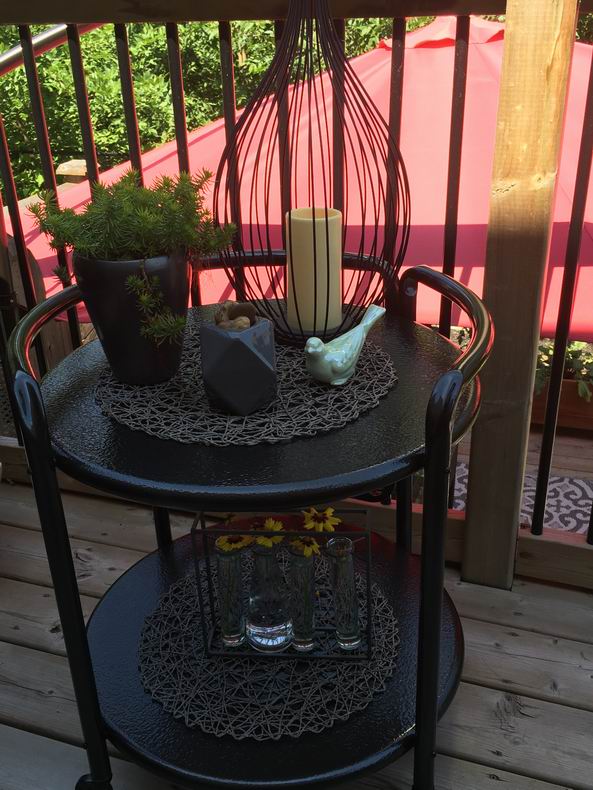 It didn't take long to transform this tray and start using it on my deck.
Iron planter holder
I love having lots of plants around my yard in unique planters and holders. I knew I had to have this stand the moment I saw it. But it did a need a bit of love.
And here's how it looks: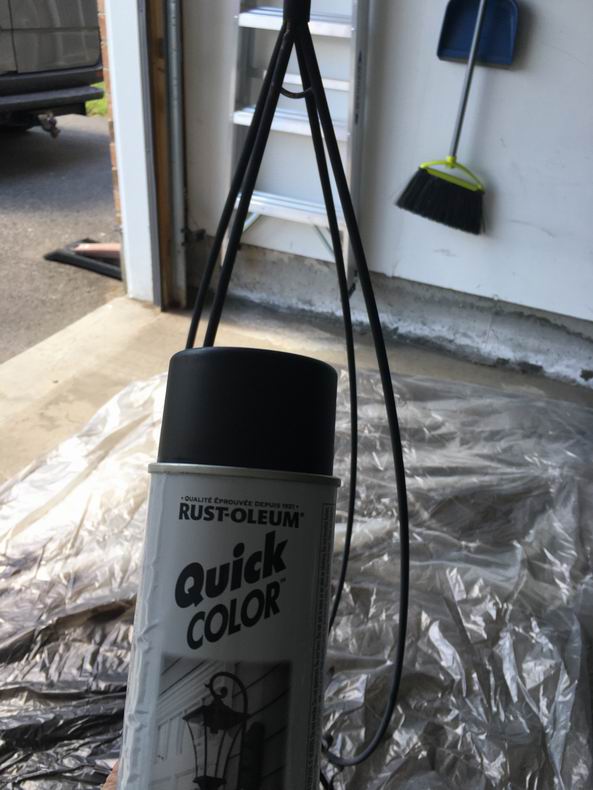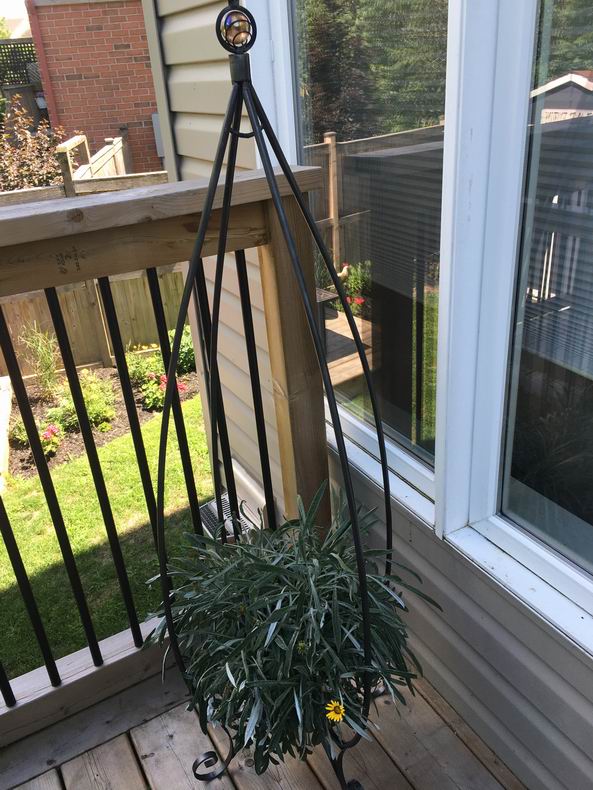 Patio umbrella holder
This was literally a 10-minute project.
I think this makeover really had the biggest impact. I took an inexpensive, plastic umbrella holder and, with some metallic spray paint, made it look so much more updated and expensive.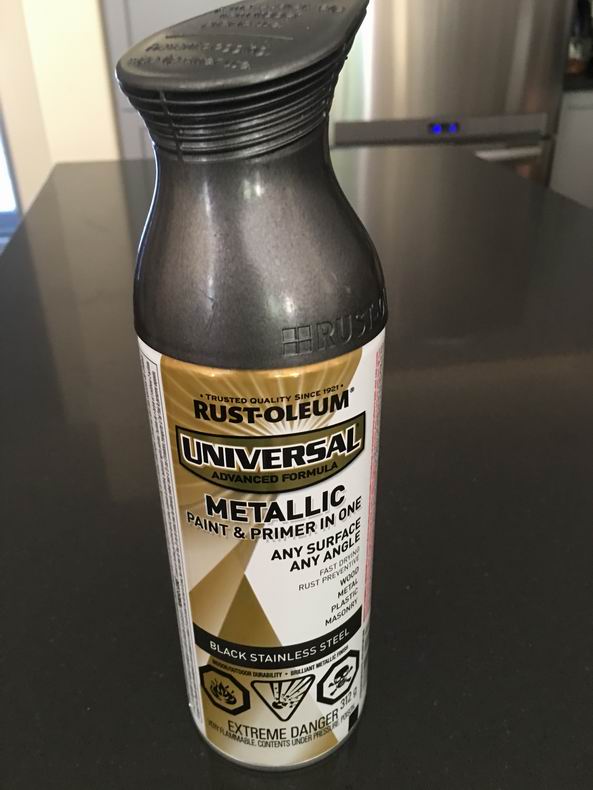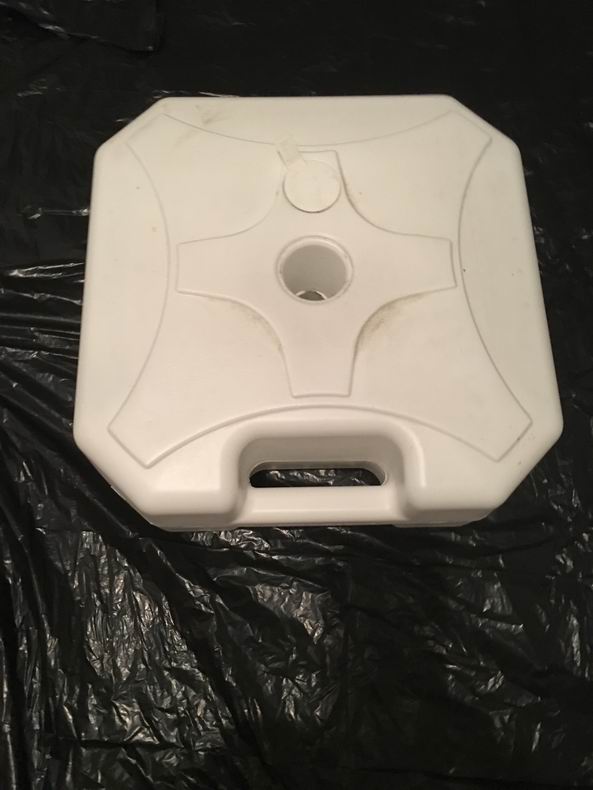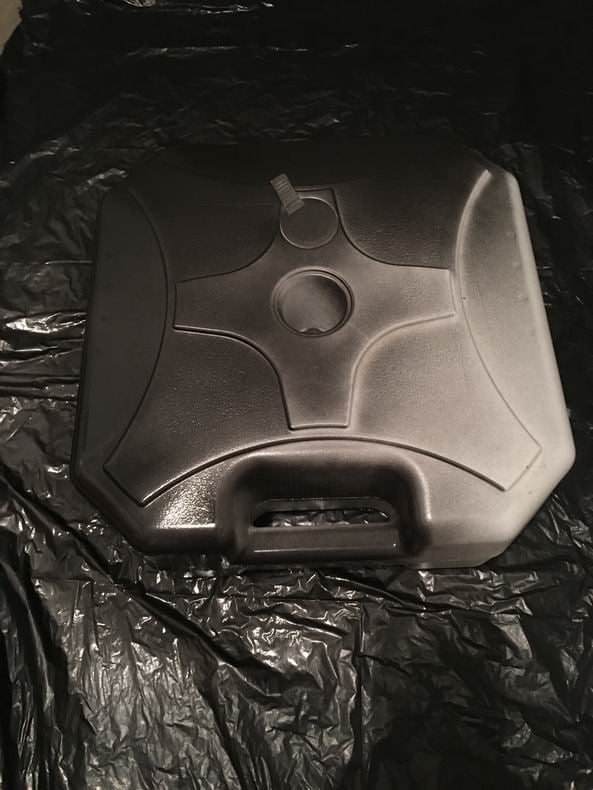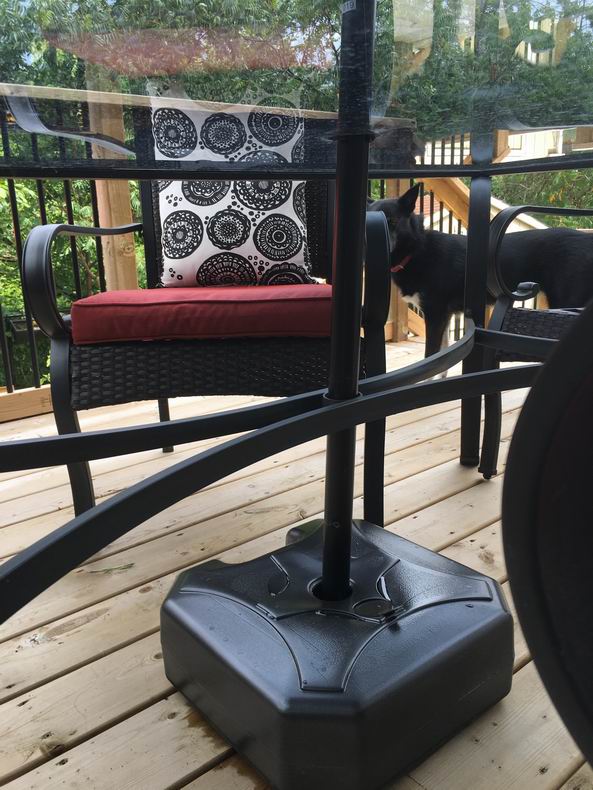 Now it looks like it was always a part of my patio dining set.
Metal ladder
I've had this metal ladder for years. I didn't use it, but it travelled with me from home to home with no real purpose. When I was cleaning out my shed, I brought the ladder out and gave some thought to what I could do with it. Then it occurred to me: Why not use it as a display piece in my garden near my shed? With that idea, I was very excited to finally use the ladder.
While I brush painted the ladder for this project, you could just as easily spray paint it.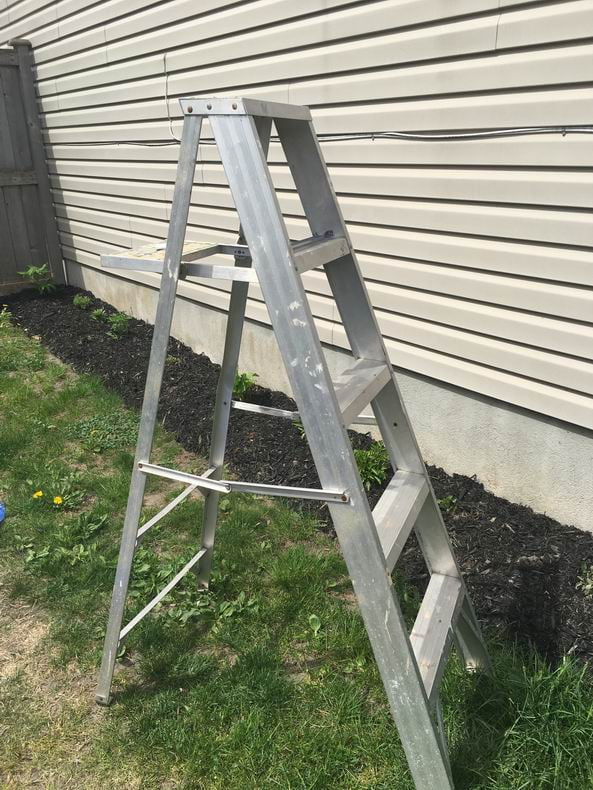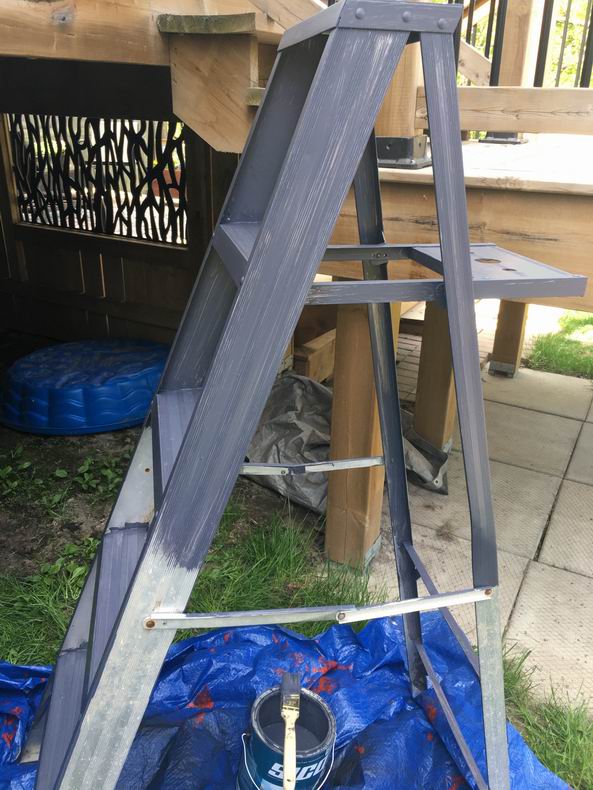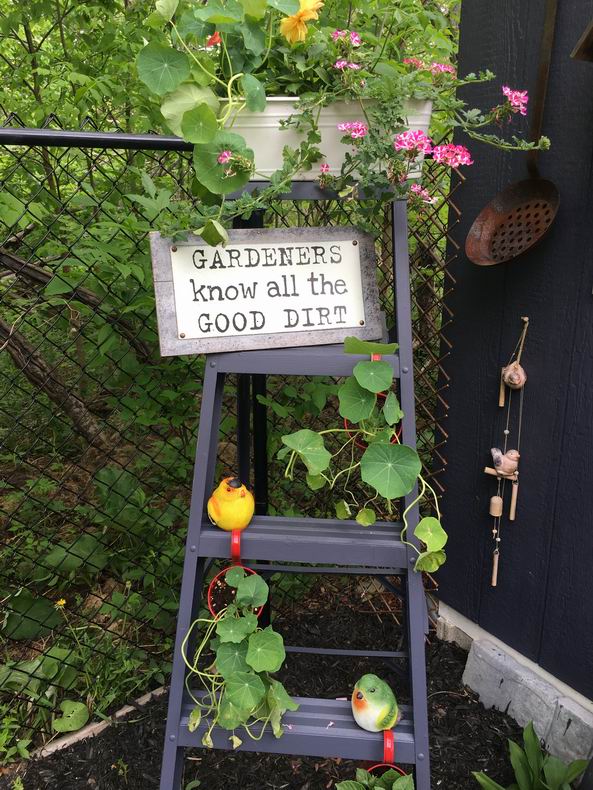 The next time you consider doing a paint project, think about using spray paint. As you can see, it's easy, quick and lots of fun.