Multi-award-winning renovator Amsted Design-Build offers a dramatic project in the 2022 Reno Tour.
A stunning renovation and addition of a century home completely reimagines the main floor and adds some serious wow factor. Combining unexpected design choices, customization to meet the family's changing needs and a flair for the dramatic creates a sophisticated, intimate and highly functional remodel.
There are unique solutions for creating an open-concept layout that successfully combines the kitchen, dining room and family room, while keeping the spaces distinct. Highlights include two islands, barnboard beams, beautiful layers of lighting and an intriguing use of colour.
The project was just named a winner at the Ontario Home Builders' Association Awards of Distinction and is a finalist in the upcoming Ottawa Housing Design Awards.
The Reno Tour is presented by the Greater Ottawa Home Builders' Association and showcases renovation projects by members of RenoMark (a program where participating companies are pre-screened and must meet strict guidelines).
The virtual tour offers interactive 3D walk-throughs that let you explore each project at your own pace and includes descriptions of each of the projects, many augmented with details such as before-and-after photos, intro videos and other multimedia labels.
Here's more info on Amsted Design-Build and its project (edited for clarity).
Q: Why is the Reno Tour valuable for homeowners? What do you see them getting out of it?
A: We love the Reno Tour because it's a chance for people to peek into basically what's a home magazine. Everybody loves the TV shows and loves to read the magazines and this can feel a little more up-close-and-personal to the projects that are actually happening in your neighbourhood. And they can walk through it as much as they want.
Q: What do you get out of it?
A: It's our chance to show off what we do. It's also a point of pride for the homeowners that are on it. Obviously, it's the same for us. We like to be able to showcase some of the beautiful work that we get to do.
Q: Why did you choose this project to showcase?
A: It's one of my favourite projects. There's something so sophisticated but cosy and intimate. It's unique. There's just so many elements of it that both perfectly tie together but somehow create these unique spaces and distinct zones and I just love everything that they've done with it. And they have excellent taste and styled it beautifully themselves as well. It's a pleasure to show off.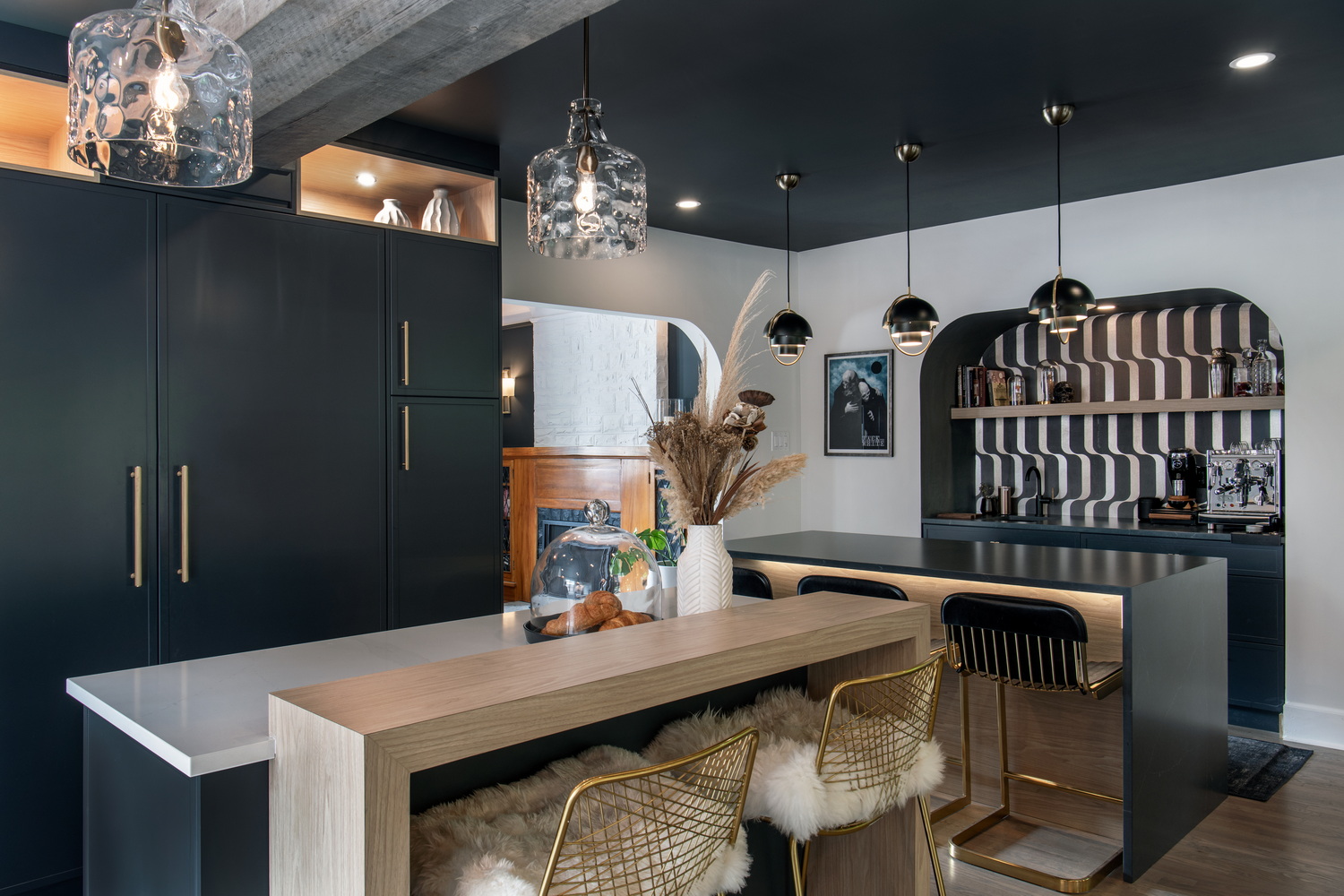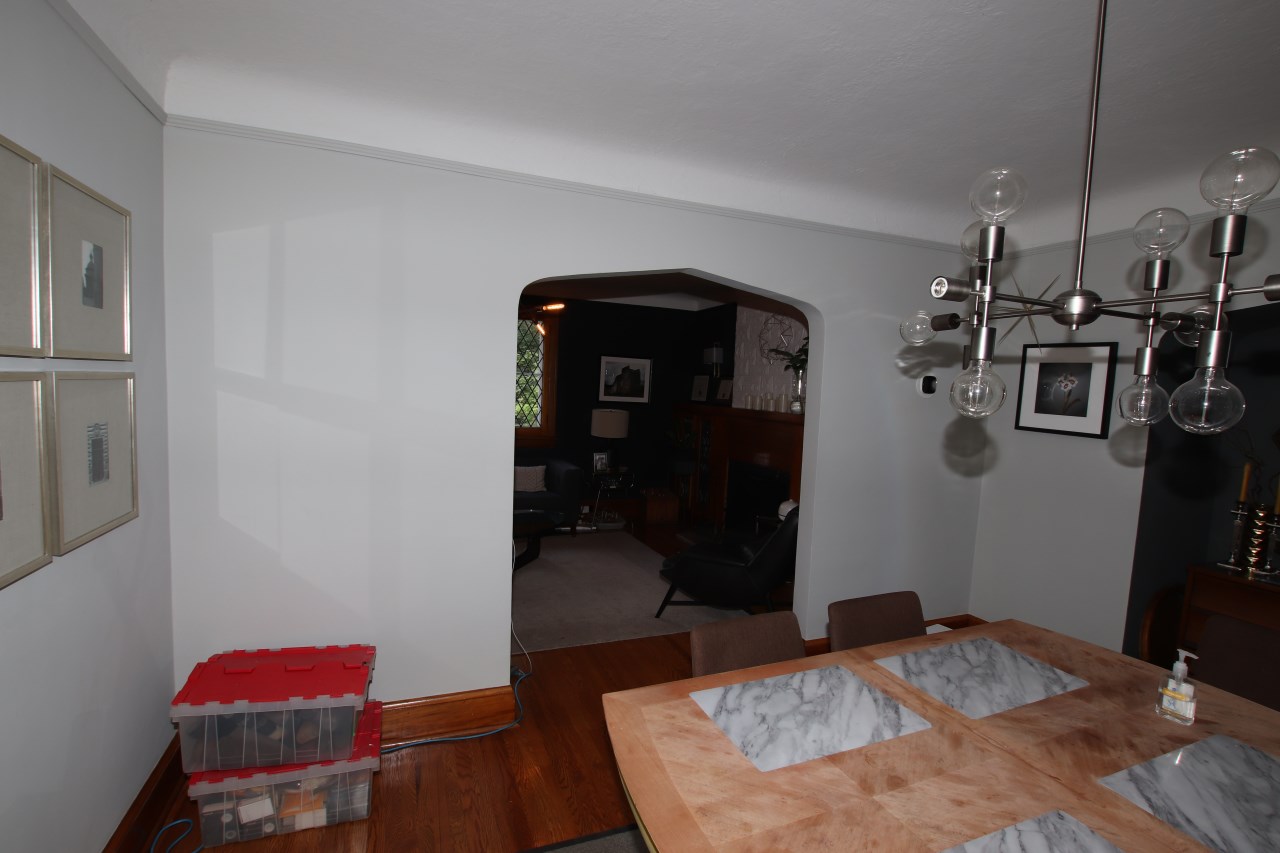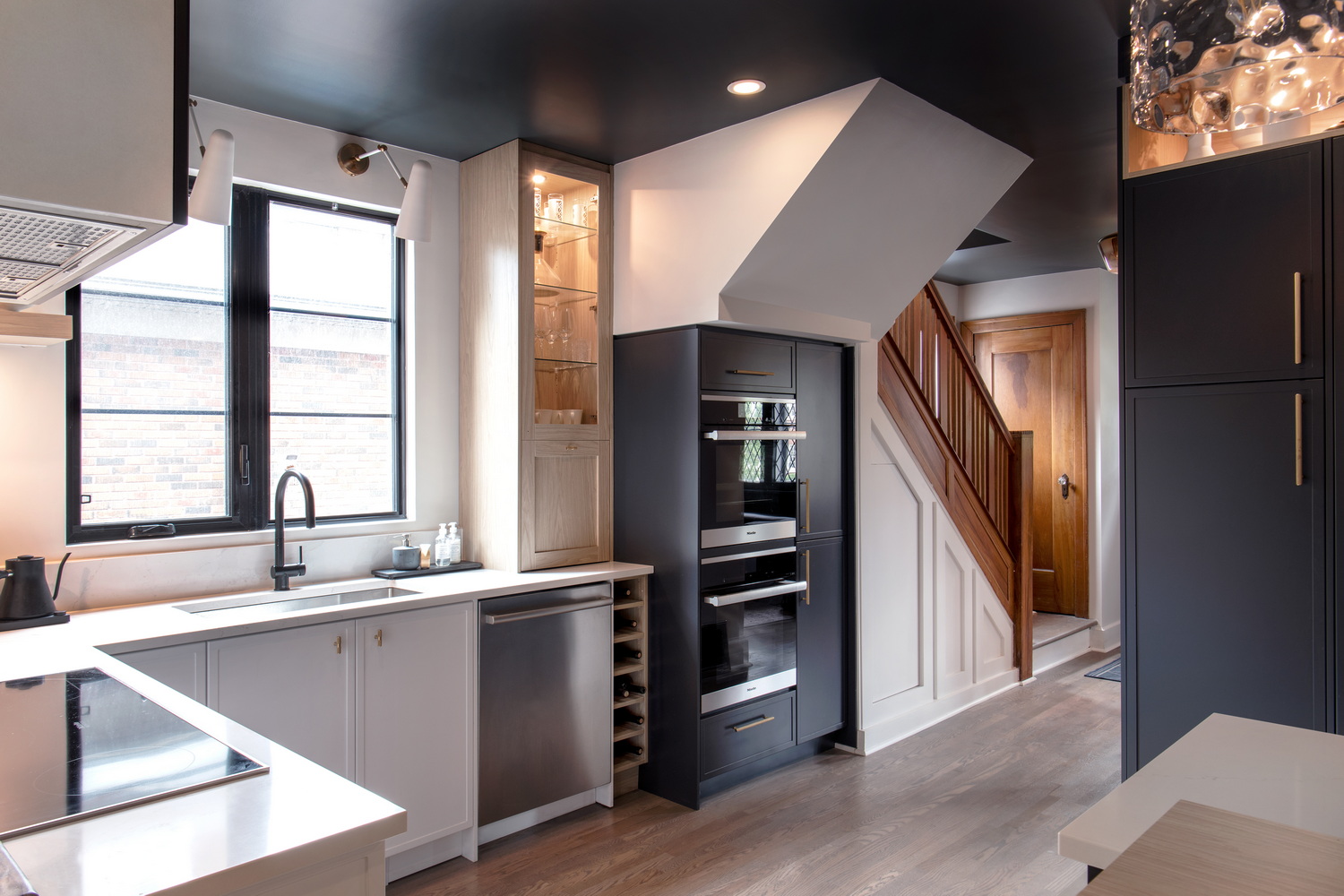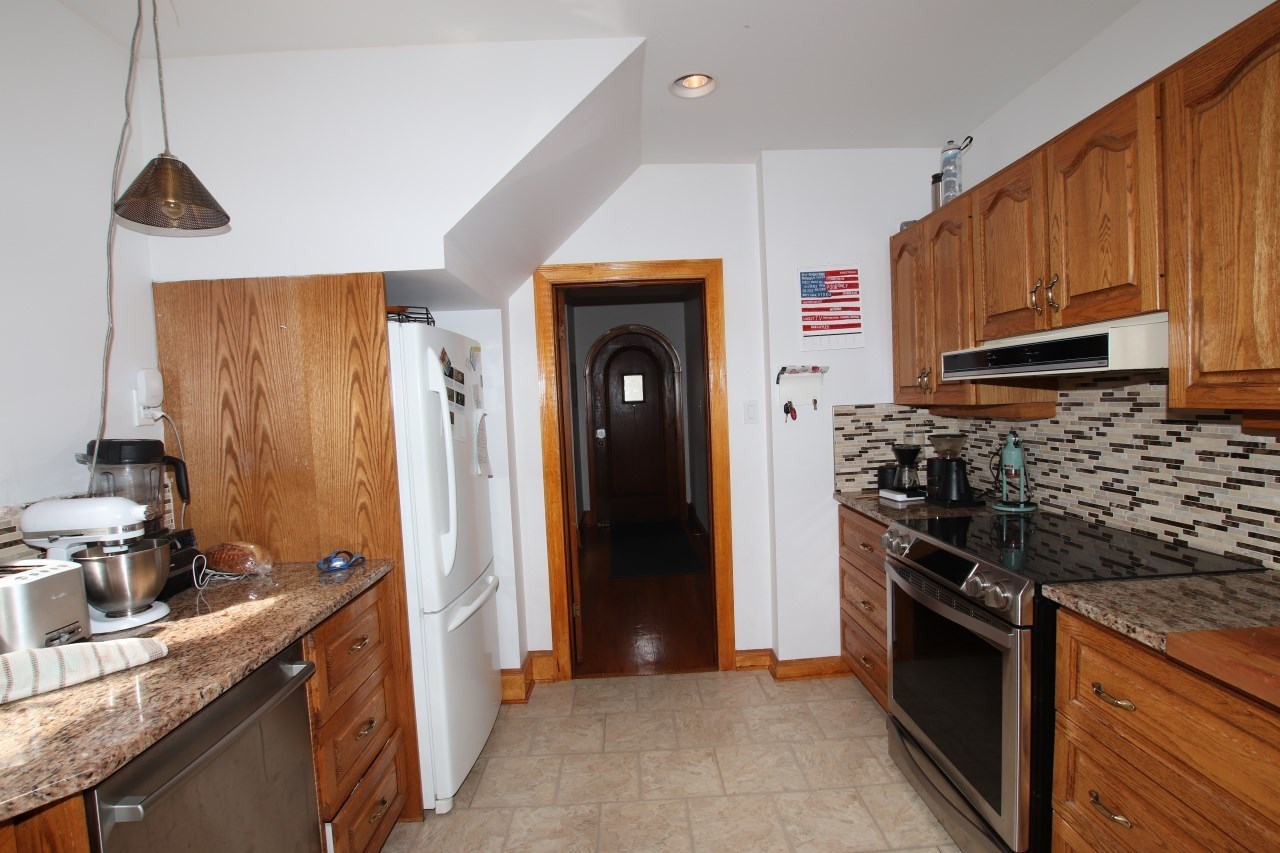 Q: Tell us a bit about the project? What are its key features or highlights?
A: This project was done in 2021, so COVID was already part and parcel of what we knew was going to be going on. It's a main-floor reno and modest addition that we designed, with input from the homeowners.
It's a unique project that expanded the kitchen to have two island areas. The homeowners' kids are in university now, so they wanted it to cater more to their wants and needs.
Q: Were there any challenges you had to overcome?
A: One was in the addition. We brought in a small excavator to do the initial dig, found rocks that were much too big for it, brought in another larger excavator and found that the rocks were still too big for that excavator. And then we had to do it another way. So, there were a few different ways that we had to look into to do the foundation.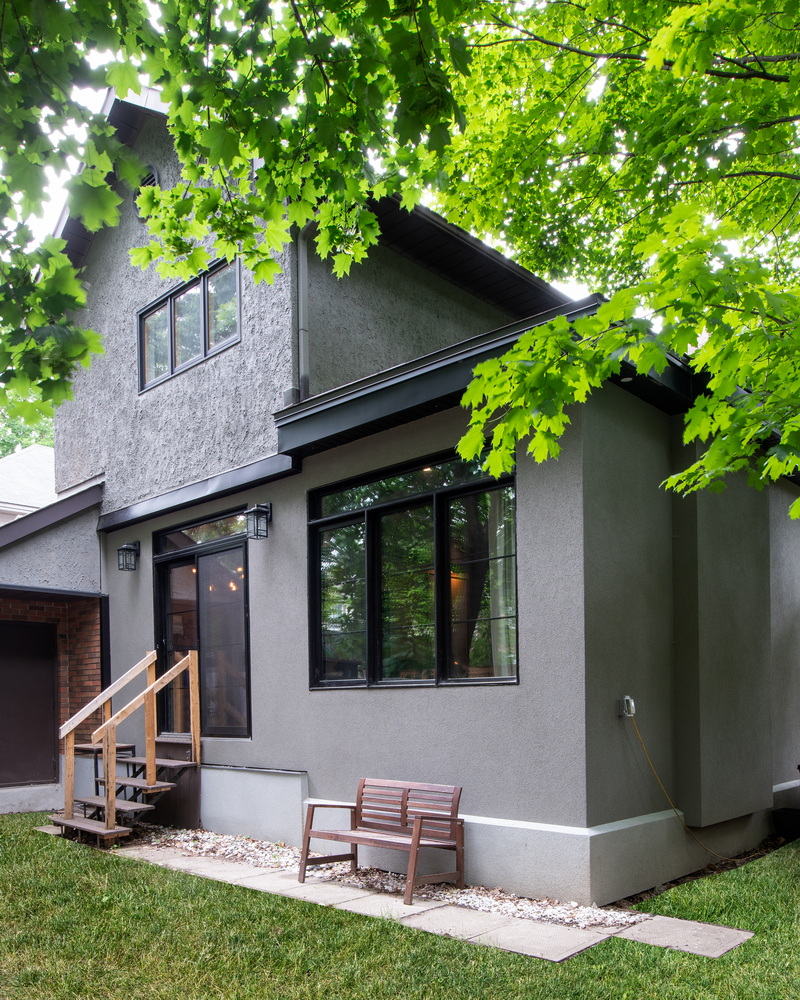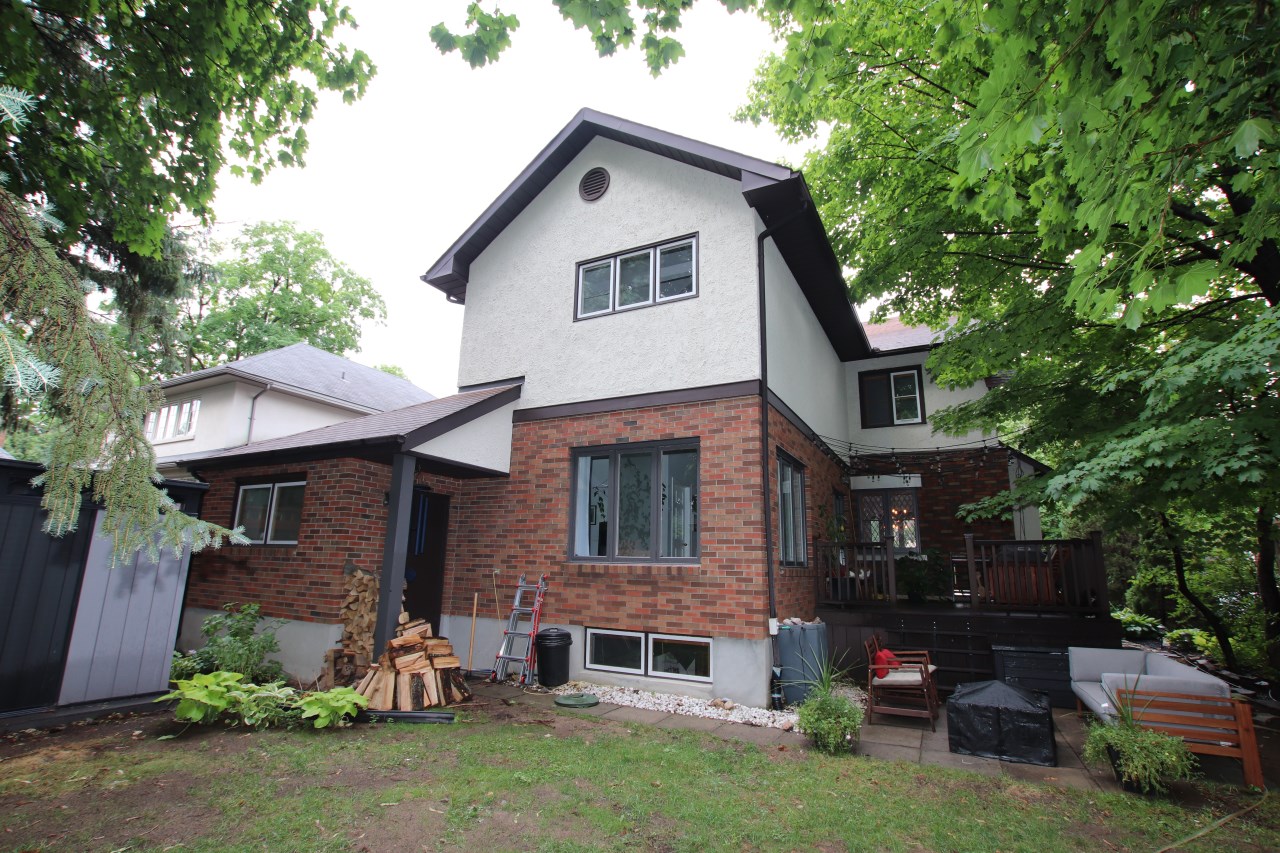 Another neat thing that is unfortunately hard to see in the pictures is the integration of new and old flooring. The existing kitchen, living room and hallway all had 100-year-old original flooring. And then there was an existing rear addition, which was common for the area, that had a different kind of hardwood. And then there was the new addition that would take another new round of hardwood.
Rather than taking it all up and putting all-new hardwood down, we matched as closely as possible the existing hardwood and then site-finished all of it. Unless you are staring at it almost with a microscope, you can't tell the difference; it's a feat.
Q: What should visitors watch for when they tour this project?
A: This project just feels so seamless. It's hard to pinpoint one thing individually. They've made so many unique little style choices and things just really carry through. So, the birch in all the little areas and nooks in the kitchen, the barnboard on the ceiling is also on the little shelf down to their secondary landing. In the alcove for the bar is a wallpaper that the homeowner put up but that also ties in the birch again.
There are just so many really beautiful selections that the homeowner, with our support, made. It feels so cohesive throughout the whole space and that doesn't always happen with a century home plus a '90s addition plus a new addition."
Q: Will you be adding any extra details, such as pop-up info on materials used or being able to see before shots from the same angle?
A: We'll be sure to put before shots and tidbits on the types of materials.
Q: Tell us a bit about your company.
A: Amsted Design-Build is proud to be the 2021 Renovator of the Year, an honour we've won a record nine times. And while we are thrilled to receive this industry recognition for our efforts as a company over the past 30+ years, we take even greater pride in the work we do. Our skilled team of designers, craftspeople, project managers and all the support people work collaboratively every day to help alleviate the pain points in peoples' homes and transform the way they live their lives.
Every project, whether it's a single room, whole-home renovation, addition, or even just some upgrades and repairs is big in the lives of the homeowners and can tremendously impact the function of a family. We are proud to be a part of that.