Multi-award-winning renovator Lagois Design-Build-Renovate emphasizes indoor-outdoor connection in the project it is showcasing in the 2022 Reno Tour.
The project shows the dramatic transformation of a home for a couple who loves to entertain but had a closed-off kitchen. A large addition was added to the back, the kitchen and dining room were merged, and the stairs were relocated to increase functionality.
Expansive windows let in nature and light and allow the homeowners to enjoy their mature gardens, the new layout encourages family gathering, and the new heart of the home is a joy to be in.
The Reno Tour is presented by the Greater Ottawa Home Builders' Association and showcases renovation projects by members of RenoMark (a program where participating companies are pre-screened and must meet strict guidelines).
The virtual tour offers interactive 3D walk-throughs that let you explore each project at your own pace and includes descriptions of each of the projects, many augmented with details such as before-and-after photos, intro videos and other multimedia labels.
Here's more info on Lagois Design-Build-Renovate and its project (edited for clarity).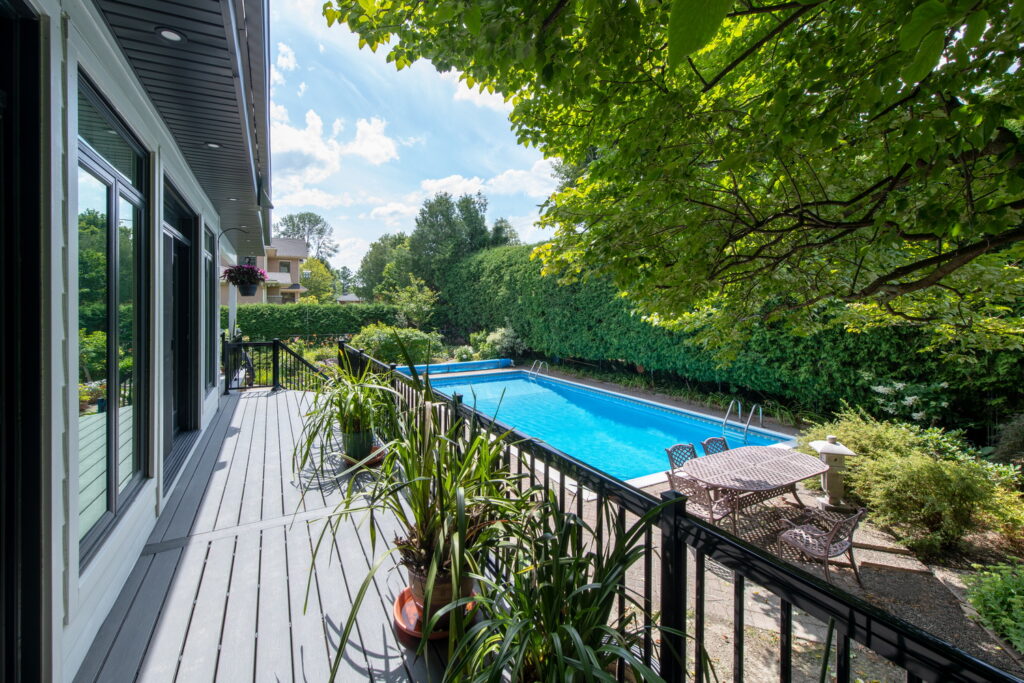 Q: Why is the Reno Tour valuable for homeowners? What do you see them getting out of it?
A: Some homeowners may lack storage for their growing families, feel cramped, some may feel isolated and/or simply love the area they live in but the space is outdated. Some couples may be considering aging in place and making their space more accommodating.
The value we see for homeowners is having the opportunity to see first-hand the real results that can be achieved to re-invent a space to achieve one's goals, not to mention having the opportunity to see innovative products and solutions that may inspire change within their space.
Q: Why did you decide to join the tour this year?
A: We have been a part of the Reno Tour since 2016. We have always taken pride in showing others the work we have completed for our clients. COVID-19 definitely put a twist into plans for 2022, but the virtual tour was a great solution.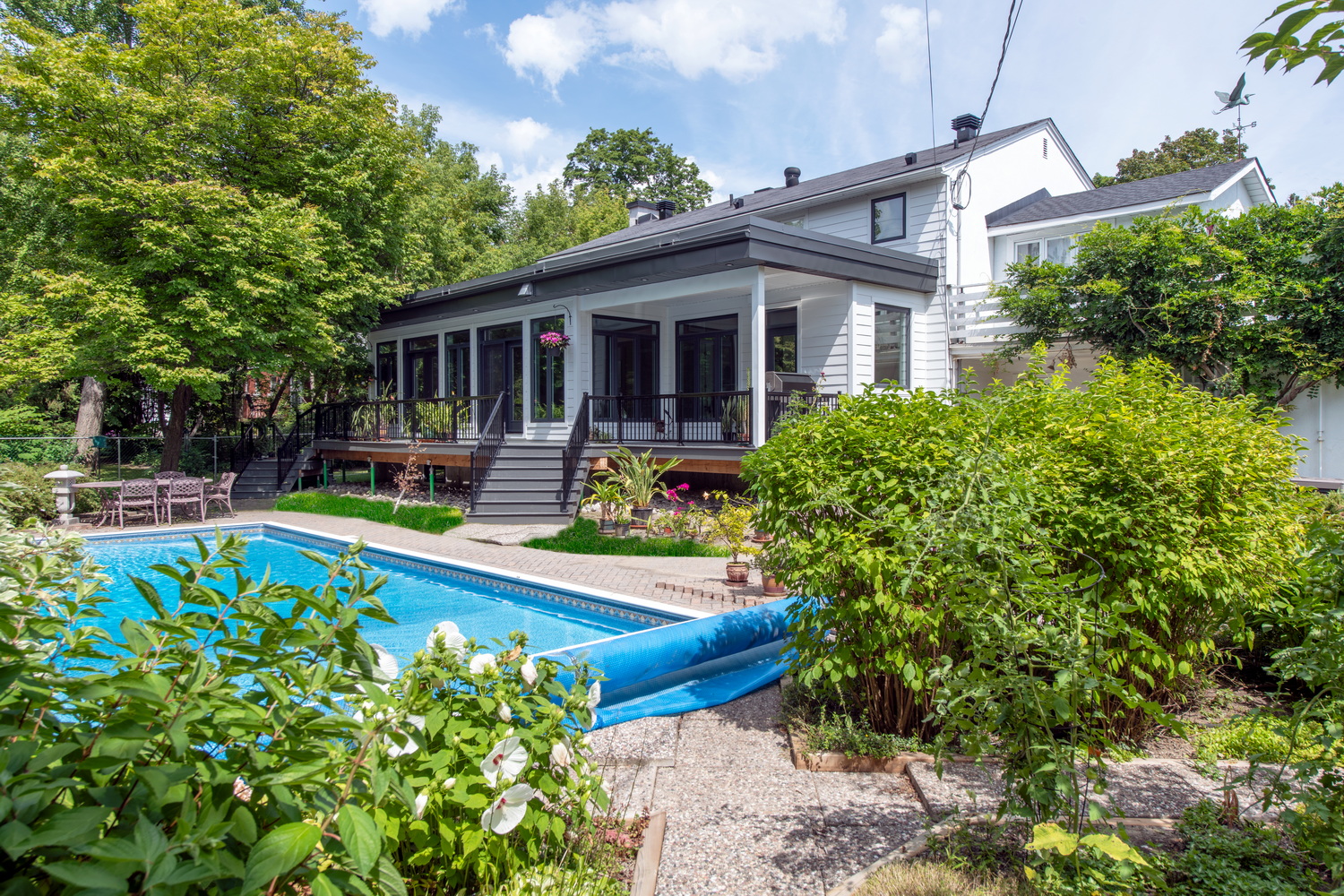 Q: Why did you choose this project to showcase?
A: We chose this project in Westboro as it is one of our recent projects with the most dramatic transformation that delivered to our clients a solution to the challenges they were experiencing in their home. Our relationship with the homeowners is wonderful — they were engaged from design to fruition.
Q: Tell us a bit about the project.
A: A new rear addition allowed for kitchen expansion and a sitting area that truly accomplished a sense of indoor/outdoor connection, while thoughtfully considering access to the mature gardens and outdoor patio areas and introducing natural light into the space.
Accommodating large family gatherings with a space to connect was important to our clients. The solution was to create an addition with expansive windows overlooking the rear yard, while taking advantage of the natural light to flood into the existing home, creating an energizing environment to relax, entertain and live.
The large kitchen features a functional layout that is modern, yet humble. The custom cabinetry achieves efficient organization of the day-to-day while the large island serves as a prep area and focal point of the kitchen with the organic veining of the quartz countertop providing visual interest and sophistication.
A large pass-through is found at the sink, offering a place to stay connected with guests during gatherings.
The main-floor powder room, second-floor bath and ensuite were given an upgrade with new fixtures, vanity and mirror. Subtle touches can be found throughout the renovation with consideration for multi-generations and accessibility.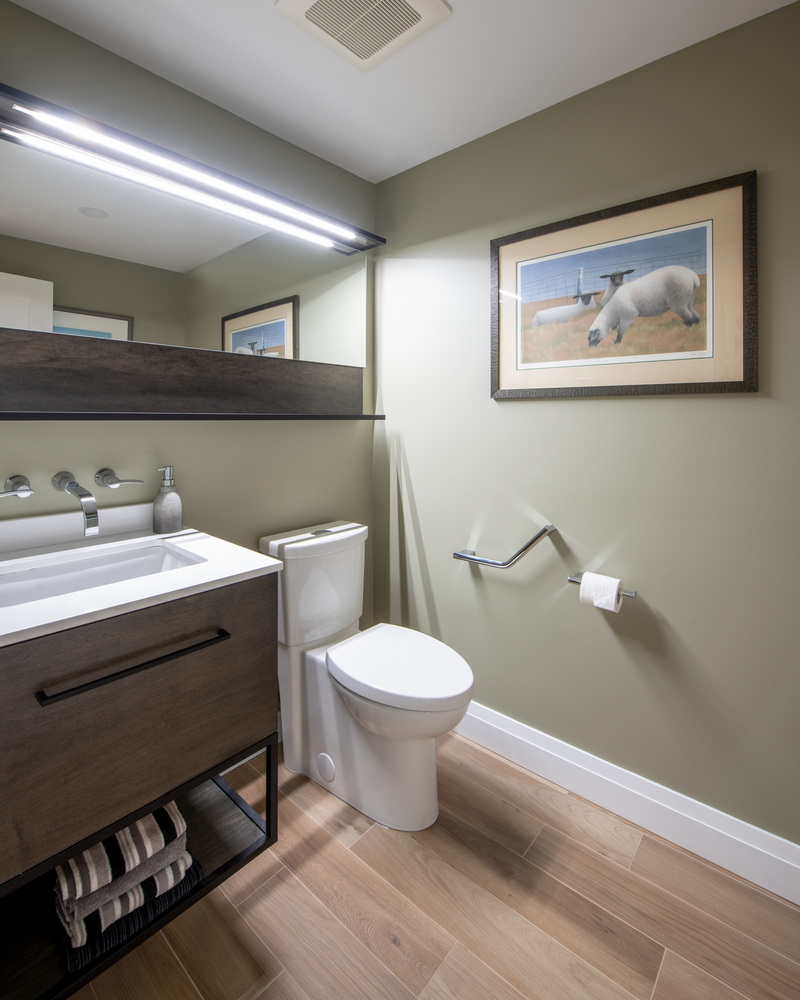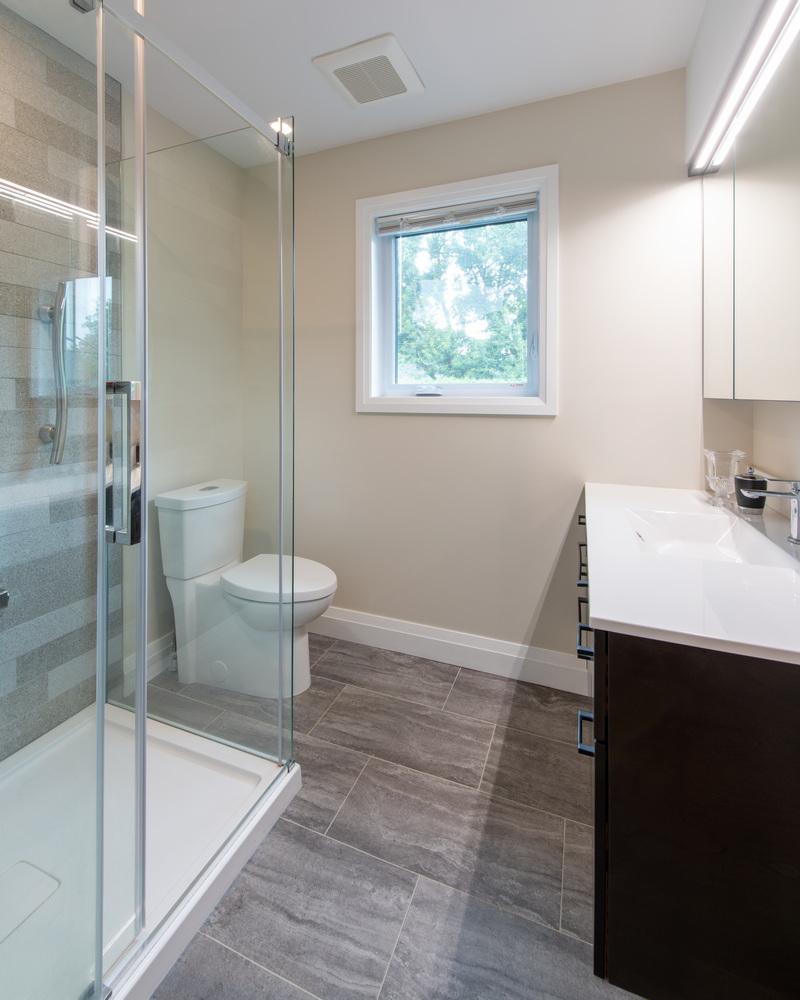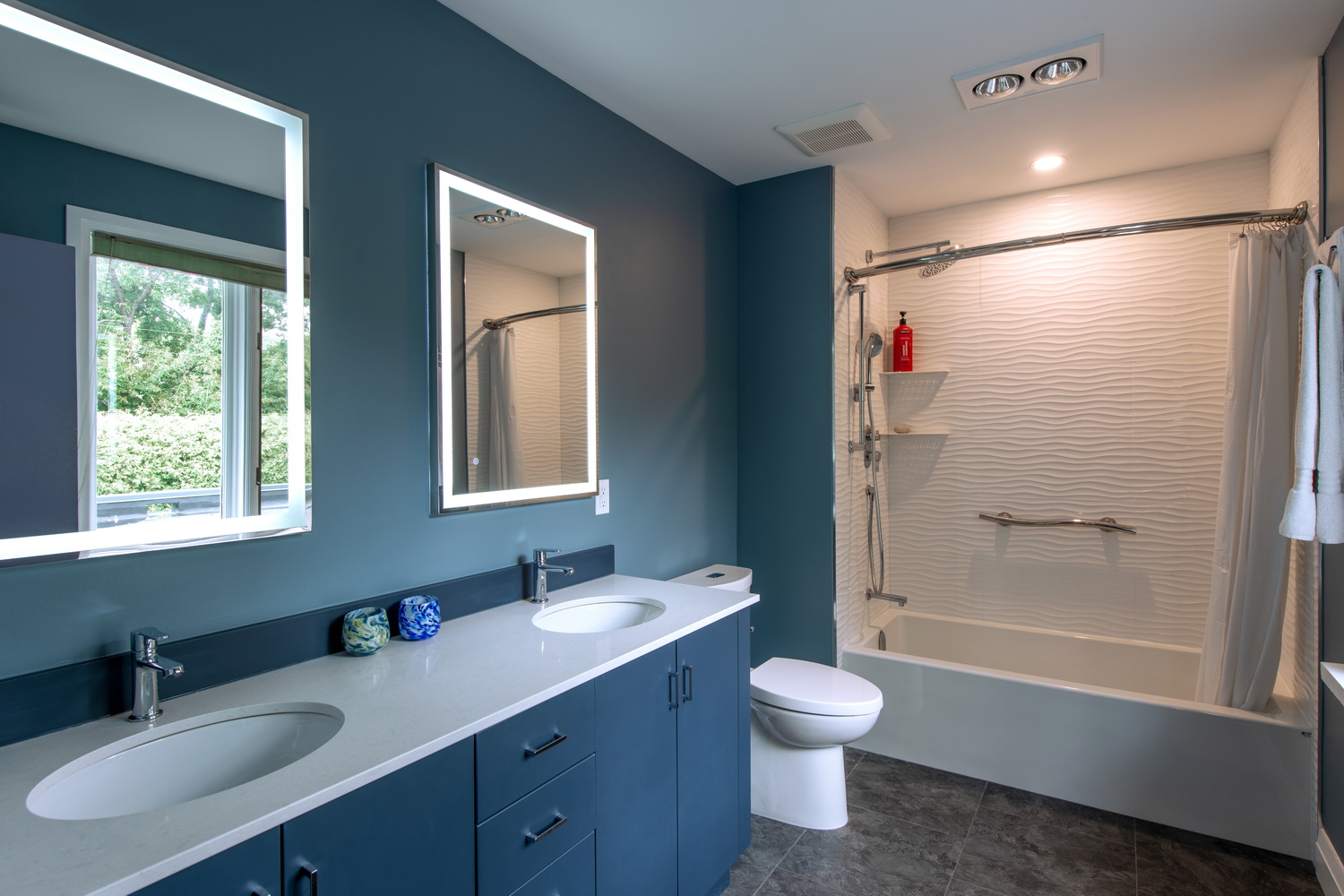 Q: Were there any challenges you had to overcome?
A: Supply chain challenges, especially the uncertainty at the early stages, was a challenge, initially shutting down this project as we eagerly awaited concrete to lay the foundation.
A practical challenge was co-ordinating work of the new addition with waterproofing the existing home foundation. Excavating the existing foundation eliminated access to the rear yard. This was overcome by proactive planning, scheduling and sequencing of activities.
Q: Is there anything about this project that makes it unique or unusual?
A: Our clients love nature and it shows with their mature gardens. What makes this project unique is that "serenity" can be achieved even in the busyness of urban living.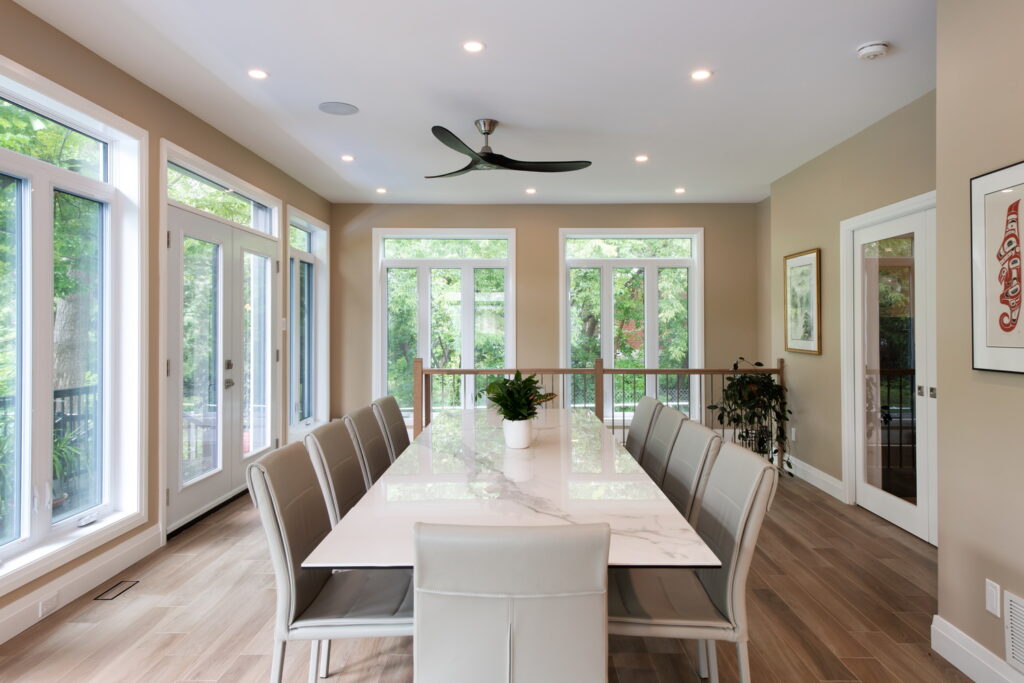 Q: What should visitors watch for when they tour this project?
A: The initial feel walking into the home, warm, inviting, open, yet intimate. One's eye is immediately drawn to the expansive windows and sense of connection to the outdoors. The stunning custom kitchen with custom painted glass backsplash complements the modern vibe yet tastefully introduces natural elements into the space. It's a consistent theme throughout this renovation.
Finishes such as the tile selections for the second-floor bathroom are exquisite and calming.
Large windows integrate the indoors and outdoors, offering an abundance of natural light. Indoor living is physically extended to the outdoors both under a covered porch and within the interior spaces of the home.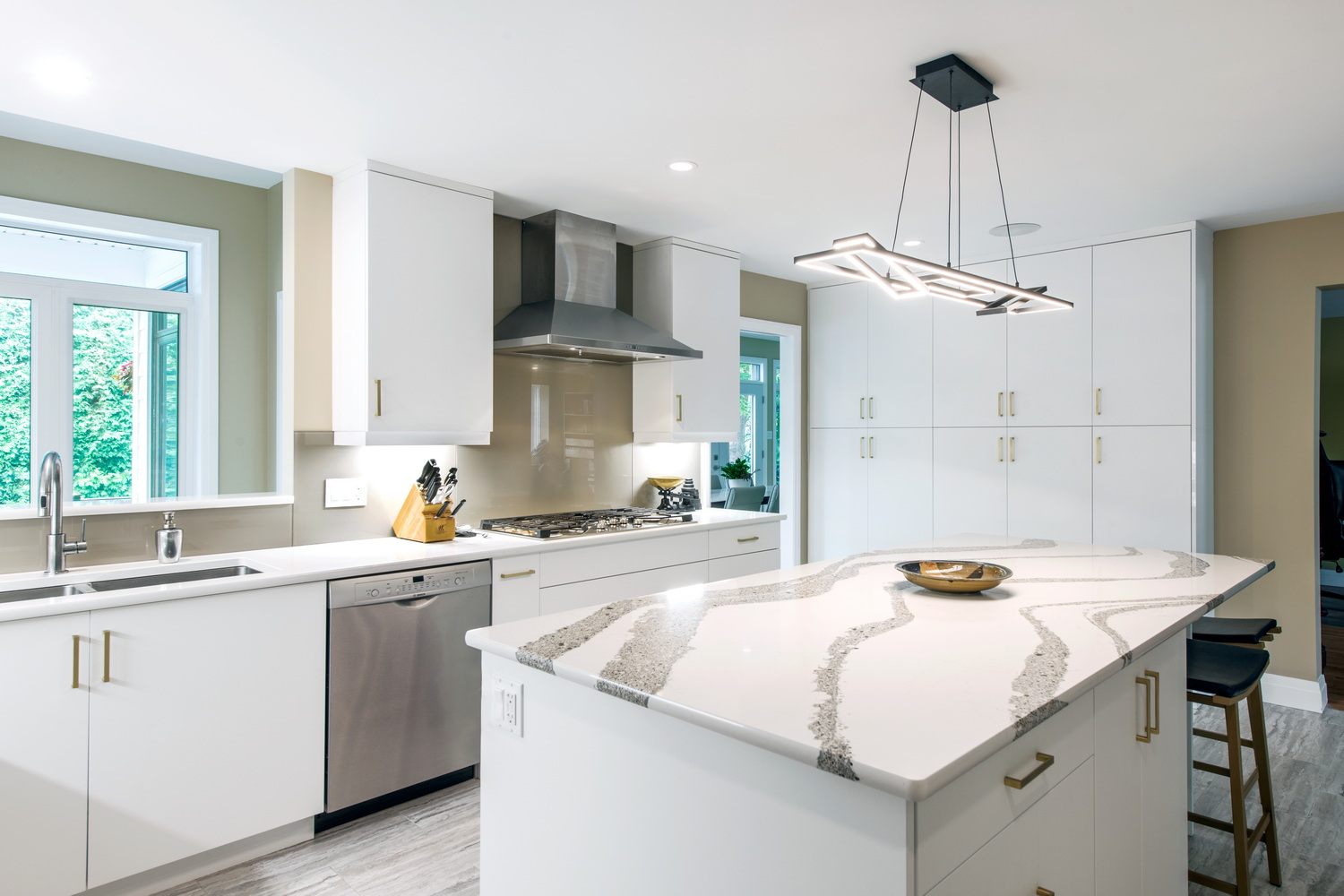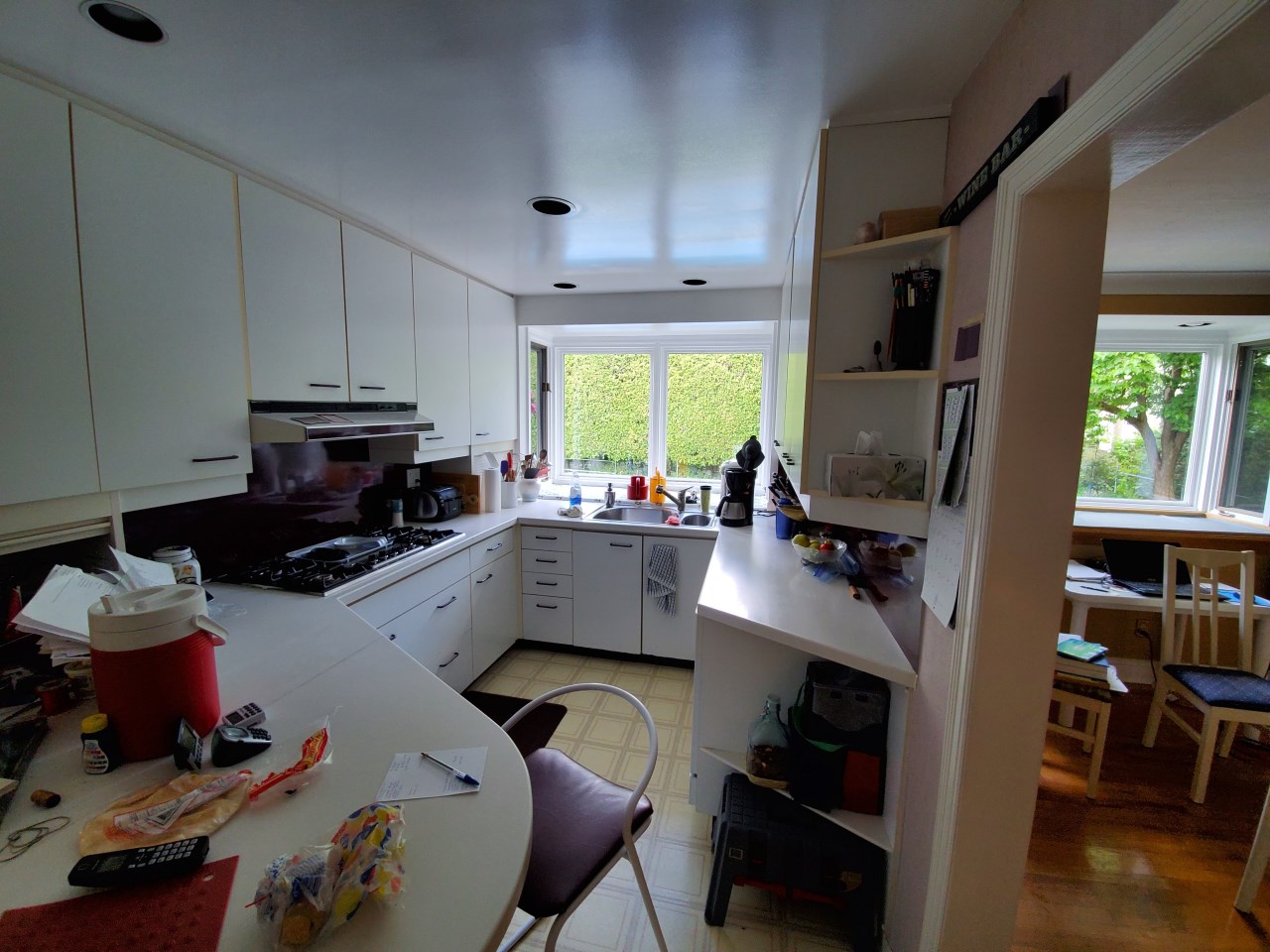 Q: Will you be adding any extra details, such as pop-up info on materials used or being able to see before shots from the same angle?
A: We will be adding pop-up info for materials used, along with some before pictures. The layout has changed drastically so there will be different angles for before and after pictures. It will definitely give you an idea of what the space previously looked like and a dramatic contrast to the newly reinvented space.
Q: Tell us a bit about your company.
A: Lagois has been around since 1984. We have matured over the last 37 years and have experienced many changes. Now we have a peace-of-mind proven process that commits to being on time and on budget, with an unparalleled client experience backed up by a five-year warranty. It's a process that truly helps our homeowners love where they live.
At Lagois, our clients are not a number. Our service is personalized where you can trust you will be heard. We strive always to do what is right, even if it means undoing something we have already done, at our cost, of course. We have a small team of wonderful people who enjoy working together and with our clients to help bring their visions of their project to life.