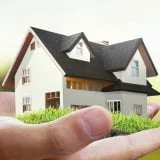 Spring and fall are natural times for cleaning appliances like the oven and the coffee maker. But are you sure they're that occasional? You might be surprised at how often many of these tasks should be done and January seems like a good time to make note.
Do you really need to bother? Perhaps not. You can take a chance and let it slide with some of these, but following a regular cleaning routine helps your appliances work more efficiently and last longer.
Fridge & freezer
Some parts of your fridge need cleaning more often than others. Your water dispenser nozzle, for instance, should be done once a month (or once a week if you have hard water). Similarly, give the rubber gaskets around the doors a wash and dry once a month to remove food and debris. Doing so helps the doors seal tight, keeping the cool air inside.
On the other hand, the interior of the fridge only needs to be cleaned when it gets dirty, although that could be weekly in a busy household. And if you have a freezer that doesn't auto defrost (yes, there are still some out there!) it's more convenient to wait until a winter deep freeze to defrost it so that you don't have to figure out how to keep your freezer contents frozen while out of the freezer.
Your fridge coils should be cleaned every six months, but more often if you have pets that shed a lot. Find a video on how to do it here.
Microwave
Splatters and spills can accumulate quickly so aim to clean your microwave at least once a month. A fast way to clean it is to heat a bowl of water and vinegar or water and lemon in the appliance to soften caked-on gunk, which can then be easily wiped down.
Also once a month
Other things in the kitchen to clean once a month: your range hood, your coffee machine and your dishwasher.
MORE: A monthly home maintenance routine is a good idea
Washer & dryer
In the laundry room, your washing machine also needs to be cleaned regularly. For a household that does at least five loads a week, plan on cleaning it once a month. Here are some tips on putting yours through a cleaning cycle.
Don't forget about your dryer. The lint screen should be cleaned every time you use the dryer — it's an easy habit to get into to scoop the lint out. And as part of your weekly vacuuming, include the filter housing. Then once a year at least (seasonally is better), clean out the hose that runs from the dryer to the outside vent. Here's more on how and what to do.
Oven
This is one to tackle seasonally to keep cooking spills from building up too much. And if you're going to host a big dinner, save the cleaning for after the cooking marathon.
If you have a self-cleaning oven, follow the instructions in your owner's manual. Don't have a self-cleaner? If just a light cleaning is required, a paste of baking soda and water offers a mild abrasive and grease remover. But for a caked-on mess, plan on having to use a store-bought oven cleaner. More on cleaning ovens.
Got a maintenance task you're not sure how to do?
Drop us a line at info@allthingshome.ca or message us through Facebook.
Originally published March 20, 2019