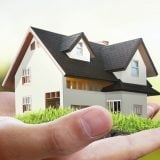 Real Christmas trees need TLC to get through the holiday season in a fresh, fragrant and safe condition.
And when January rolls around, they need to be disposed of properly.
Fortunately, that TLC is easy to administer.
Storing the tree
If you're not putting your tree up as soon as you buy it, store it outside or in a cool spot. Protecting it from sun and wind will minimize moisture loss. If you are storing it in a place where water won't freeze, make a straight cut half an inch from the bottom of the trunk and put it in a bucket of water to absorb moisture.
You need to make that cut because the original one will have sealed over within six to eight hours and that sealing over prevents the tree from absorbing water.
If you haven't stored the tree in a bucket of water, make that cut before bringing the tree inside to decorate.
Real Christmas trees need TLC: how to set them up
Make sure your stand holds lots of water. Christmas trees drink up to four litres per day and need to stay hydrated to prevent excess needle loss and a potential fire hazard.
Remember: If the water in your stand drops below the bottom of the tree, the cut will seal over and you'll need to make a fresh cut (not fun when the tree is decorated!).
It sounds obvious, but don't put your tree anywhere near a fireplace or other heat source, including a sunlit window. Heat dries out a tree quickly.
Check your tree lights for frayed or broken cords before installing them. If there's any problem, buy new lights.
Safety is paramount. As this video from the National Fire Protection Association shows, a dry Christmas tree can ignite within seconds.
Caring for the tree
Because real Christmas trees need TLC, you need to check the water level daily.
Turn off the tree lights if you are leaving the room for more than a few minutes and before going to bed.
Keep an eye on pets and small children around the tree. Both have been known to pull the tree down on top of themselves and even eat decorations.
Real Christmas trees need TLC even when the holidays end
Depending on the variety, a properly cared-for Christmas tree will usually last indoors for up to four weeks. To be on the safe side, you may want to reduce that by a week or so.
When it's time to dispose of the tree, the City of Ottawa will collect it for recycling on the same day it empties your green bin. The city will not collect trees wrapped in plastic or frozen into a snow bank. More information and collection schedules here.
Another option: stick the tree in your backyard to offer shelter to small birds. Hang orange slices or suet on it for food, but remove all tinsel because birds may try to eat that. More tips on repurposing your tree here.
Don't burn the tree in a fireplace or wood stove. It will ignite in a dangerously short time and create creosote in your chimney.
Timely tree tips
Avoid whittling the sides of the trunk to make it fit the stand. The outer layers of wood are essential to maximize water uptake.
Don't drill holes in the side of the trunk. That does nothing to improve water absorption.
Use straight tap water. Sugar and commercial additives do nothing to improve water absorption and can even reduce it.
Sources: Christmas Tree Farmers of Ontario, National Christmas Tree Association, Minnesota Christmas Tree Association
Originally published Dec. 6, 2018
Got a maintenance task you're not sure how to do?
Drop us a line at info@allthingshome.ca or message us through Facebook.