One was a redesign, the other a new build, but both share the cosy down-to-earth warmth of wood and other natural elements paired with elegance to win their Ottawa designers prestigious International Design and Architecture Awards.
HS Design and West of Main were both winners at the awards presentation held in September. Hosted by design magazine design et al in the U.K., the awards recognize the best in design from across the globe.
HS Design won the 2021 Interior Design Scheme Canada award, while West of Main claimed the Living Space Canada category for 2020. (Due to the pandemic, the 2020 awards were postponed and included at this year's gala.)
Although open to the general public, these awards are not simply a popularity contest. Entries are first shortlisted by an internal panel of the design et al team before some 60,000 members of the global design community are invited to vote. Each voter must choose a favourite in every category for their vote to count, a process that takes upwards of an hour.
"Voters are dedicated and the results are then a true reflection of the industry's opinions," says awards co-ordinator Laura Curtis, adding that a combined 162,140 votes were cast for the 2020 and 2021 awards.
On the two winning Ottawa projects, she notes that "both entries embody a harmonious blend of traditional design elements that make the homes feel warm and familiar but with a modern touch. Designs that are able to balance these are timeless and appeal to the masses. They also have a great consideration towards the natural light and landscapes and how this works in the interiors."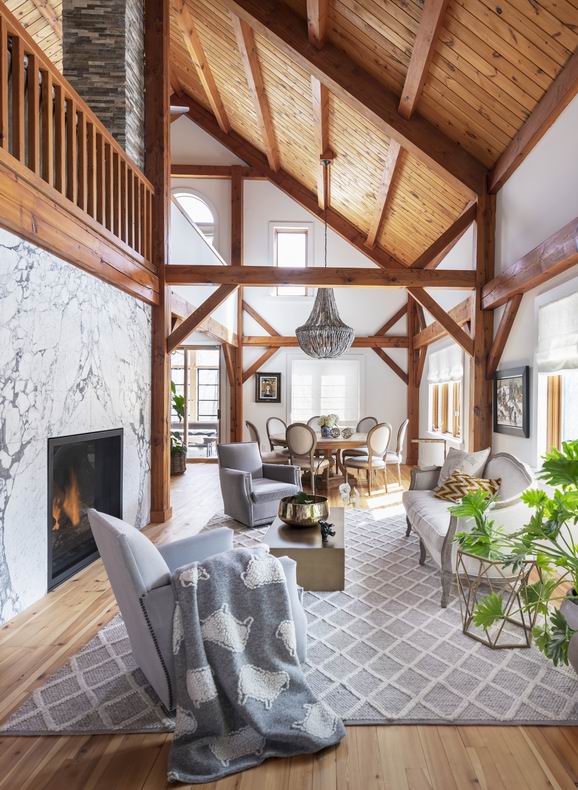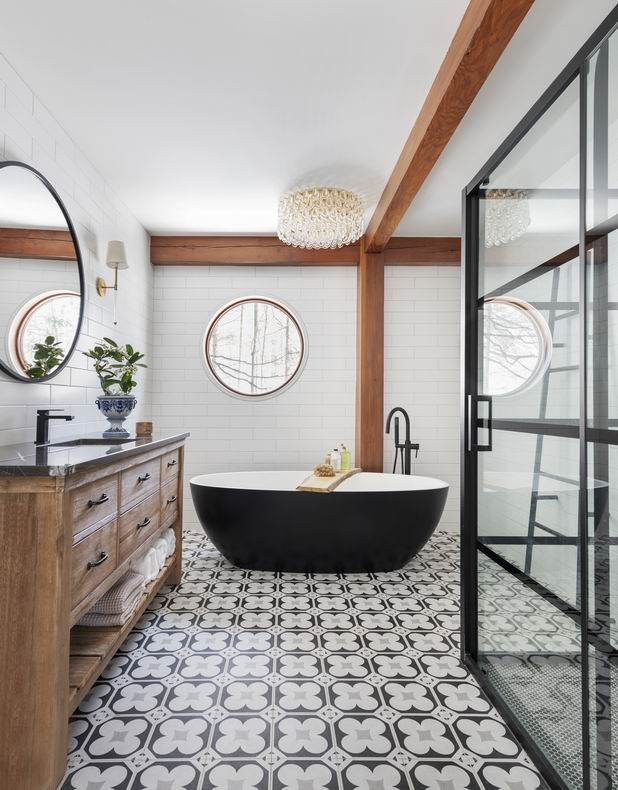 HS Design's winning entry is an exquisite makeover of a Chelsea post-and-beam home that thoughtfully retains key elements of the original design while toning down all the wood and giving the home a modern uplift.
It began as a master suite renovation that morphed into a "full-out spatial reconfiguration," incorporating a gourmet kitchen, mudroom with dog wash station, guest bathroom, powder room and a three-season outdoor dining room veranda, says HS Design founder Henrietta Southam.
The constraints of the home's structure added to the appeal of the project for Southam, who says the process "of splicing space was much like a Rubik's cube — if you pushed one way, you had to contend with a changed room-scape on the other side."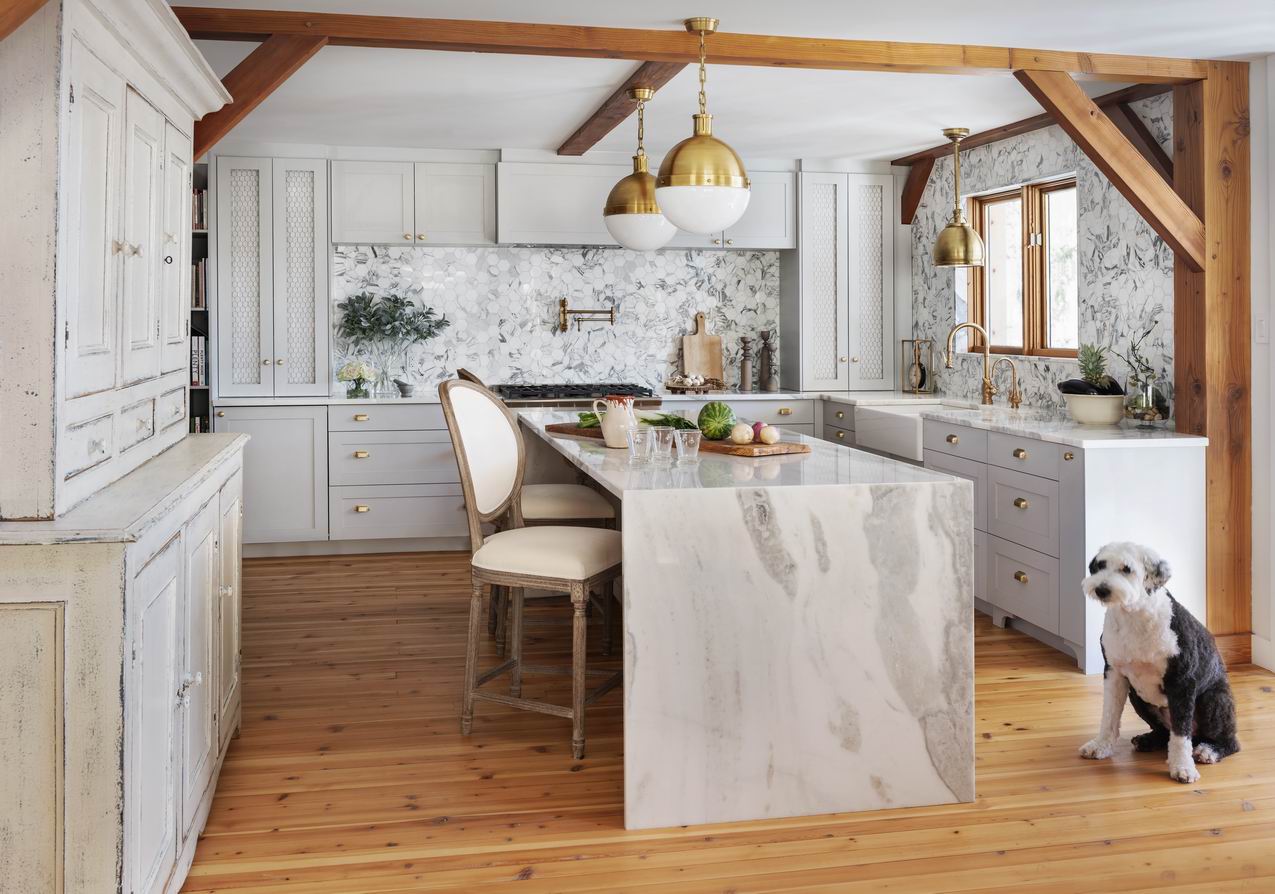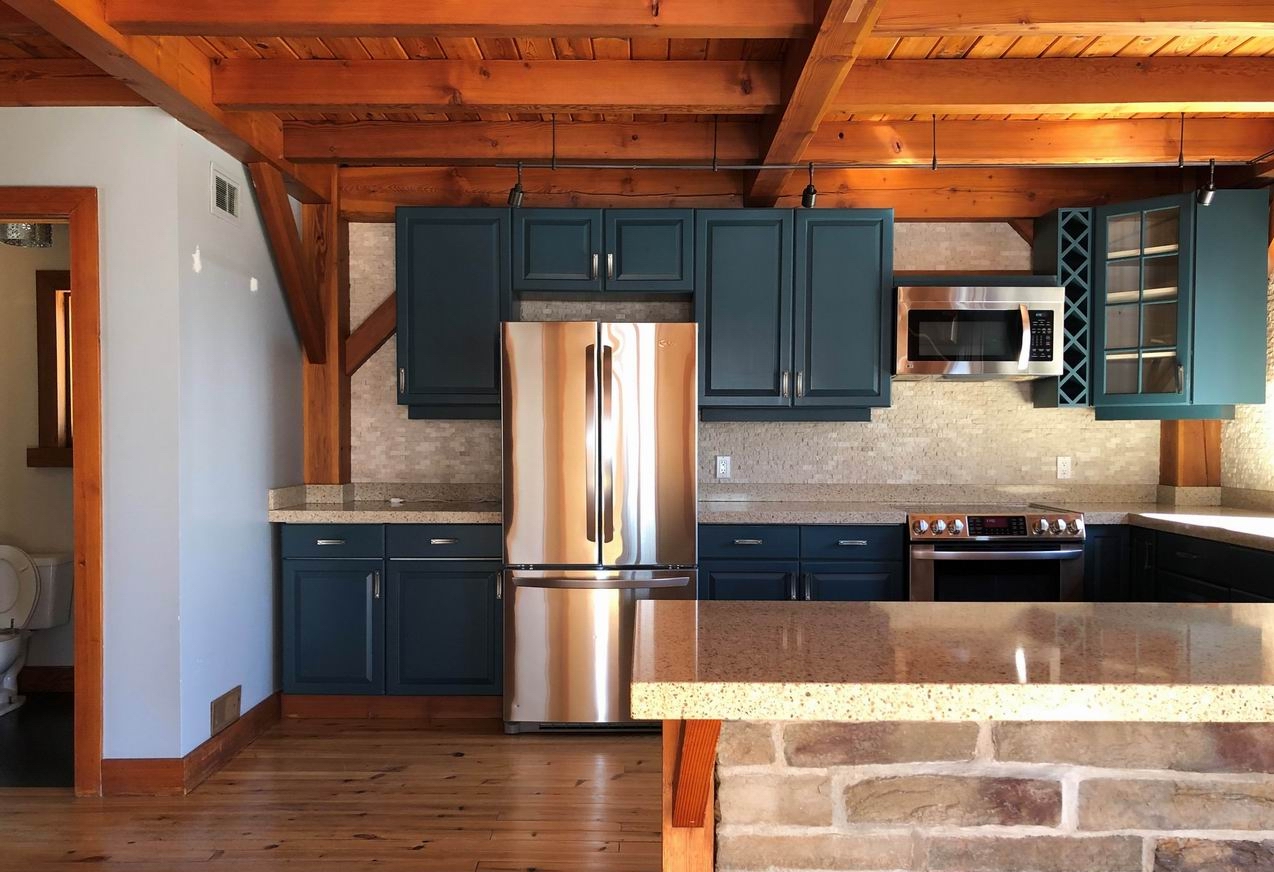 The posts and beams could not be moved, "so, to be able to reinvent spaces and functionality following form was where the challenge lay for me," she says. "It was one of the most complex kitchens I've ever had to lay out because of these beams. What excites me and why I submitted this is because to be able to meet a challenge and overcome obstacles is kind of what gets me out of bed in the morning."
In a bit of serendipity, the home's former owner came across photos of the remodel and loved what she saw.
"It's fantastic," says Andrea Johnson, who lived in the home for more than 20 years before selling in 2019. "For a house that you really loved, to be able to see it transformed in such a respectful way really made me delighted."
Johnson has since hired Southam to work on her new home.
"To be able to have delivered this right before the pandemic, I can't even tell you how grateful (the homeowners) were," says Southam. "It was awesome."
For West of Main, the award was the second year in a row the company has won at these awards, capturing the Bespoke Cabinetry/Installation category in 2019 for an elaborate closet built for former Ottawa Senators captain Erik Karlsson and his wife, Melinda.
The 2020 winner is an expansive Muskoka cottage — like the Chelsea home it also features exposed beams — that was designed by Muskoka Lumber and built by North Point Custom Homes, with West of Main focusing on the interiors.
"The whole goal was really to create a space that was complementary to the exterior, so it really just framed out the beautiful views and was relaxing but timeless and warm in its appeal," says West of Main owner Sascha Lafleur. "We were looking to get away from the stereotypical cottages, so the architectural design was super important. And then we warmed it with the furnishing layers, really bringing in the soft linens, warmer rugs."
Lafleur is not surprised that the earthy, natural feel of both her and Southam's projects appealed to voters.
"I feel like this time right now is very authentic for our style of design. And maybe in a world where we've built things in a thoughtless manner, where a lot of concrete has gone up and created these concrete jungles, we're wanting to get back to nature as much as possible."
As for the fact that Ottawa designers are winning on an international stage, she notes: "I do think it's exciting times.… Just in the culture of Ottawa, there's really interesting people who are investing their time and energy into making it something special."