For many of us, holiday decorating is more stressful than fun. My goal with this column is to show you how you can make your holiday decorating fun and easy.
I know I've had lots of fun gathering ideas and inspiration for you. Grab a coffee, tea or hot chocolate and get ready to be inspired!
Let's begin with some outdoor festive fun.
Front door welcome
Your front door and porch area are the first "welcome" that family and friends receive when they come to visit. Why not make it the warmest welcome you can?
Festive hoops, instead of wreaths, are a new trend. Here are a couple of examples that provide a fresh, new look for your door.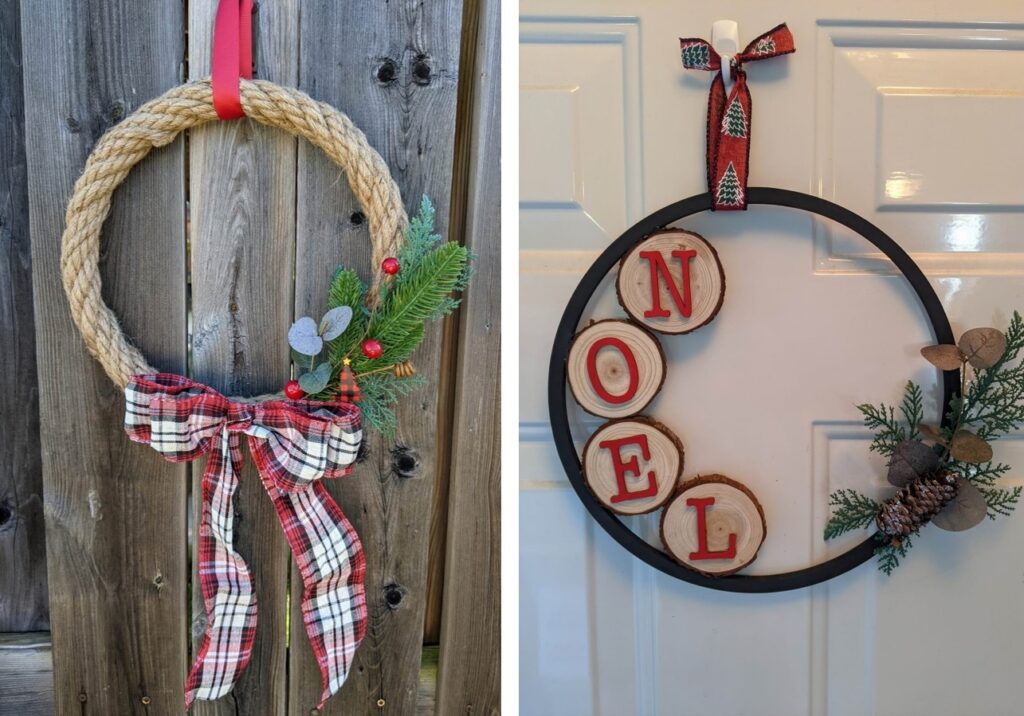 With these double glass doors below, we didn't want to hide the glass so we selected two vertical swags to really show off the entranceway.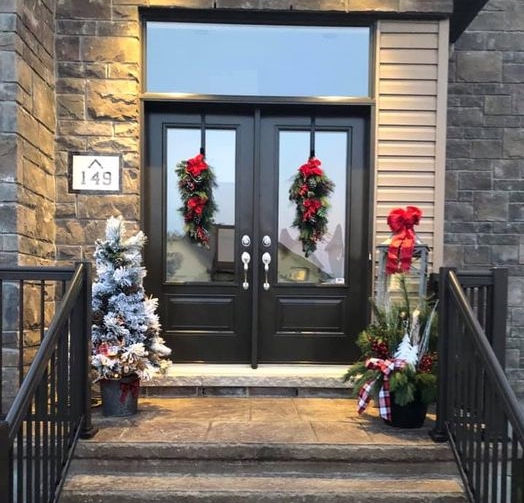 Note that we also added some great festive finds on the porch to really liven up the space.
In this example below, the homeowner selected a wooden star with greenery as their door decor. With the unique detail on the door, it's the perfect touch.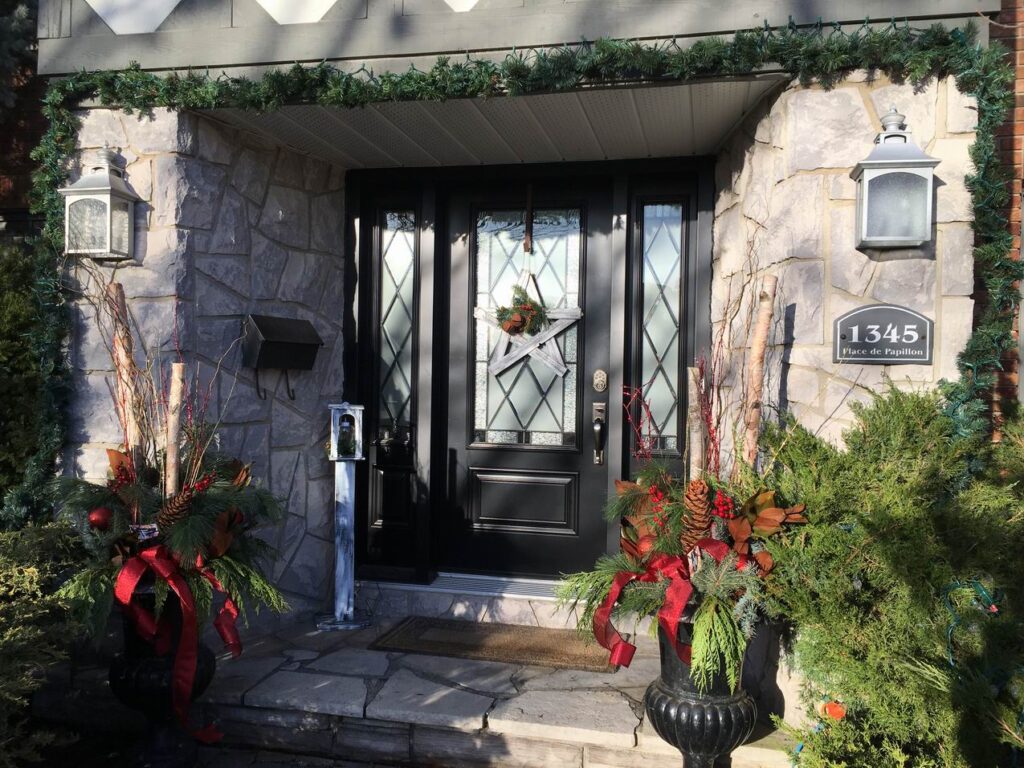 If you have space, be sure to add extras to your porch — a small tree, lanterns, planters, chair with cushion or a new welcome mat.
Designer tip: Once you finish your Christmas planter, be sure to create a vignette around it to really make a statement on your porch.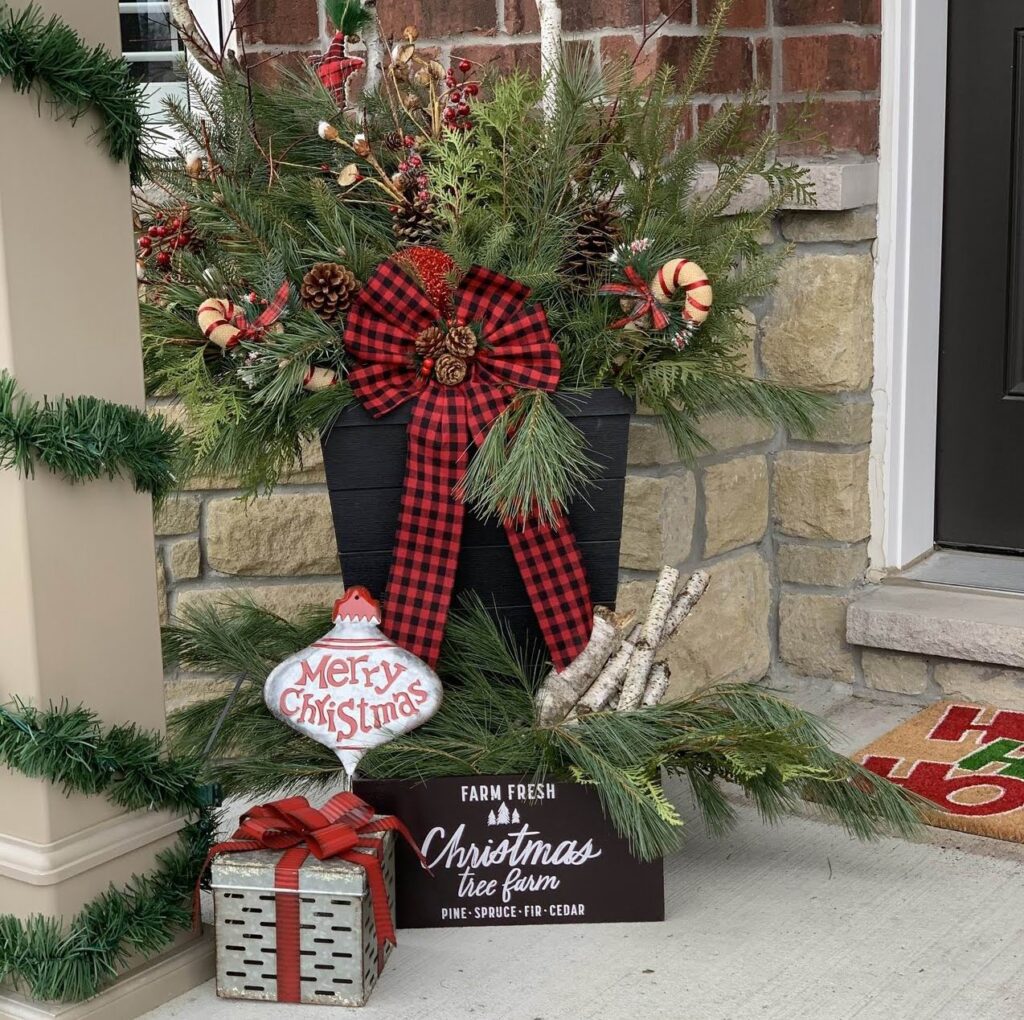 Christmas gnomes are all the rage!
Christmas gnomes are so much fun and they each have their own personality. You can purchase them or DIY your own. Here are four festive gnomes to inspire you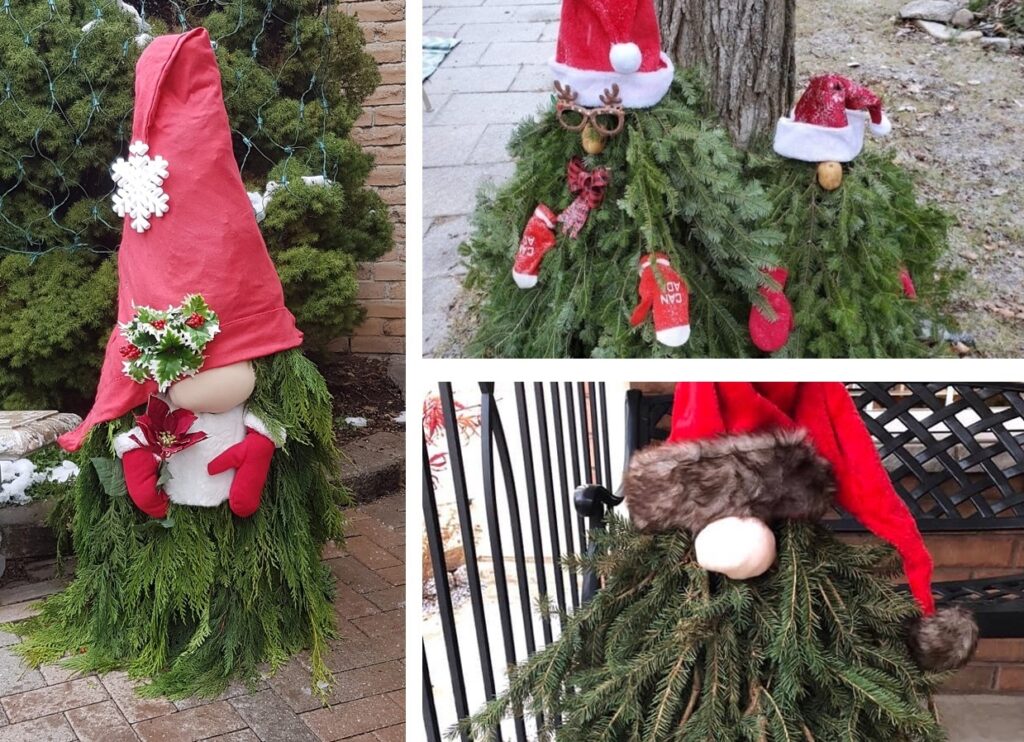 Be unexpected
Get creative and use something you normally wouldn't decorate for Christmas. I wanted to do something different in my backyard this Christmas, so I decided to decorate my vintage bike, which makes its home in my garden, leaning against the fence.
I had so much fun creating a Christmas bike. It is the perfect focal point in my backyard. Luckily, I had the basket to decorate with greens, then decided to have some fun decorating the seat. Notice the scarf that I added for some extra fun. I just love how it turned out.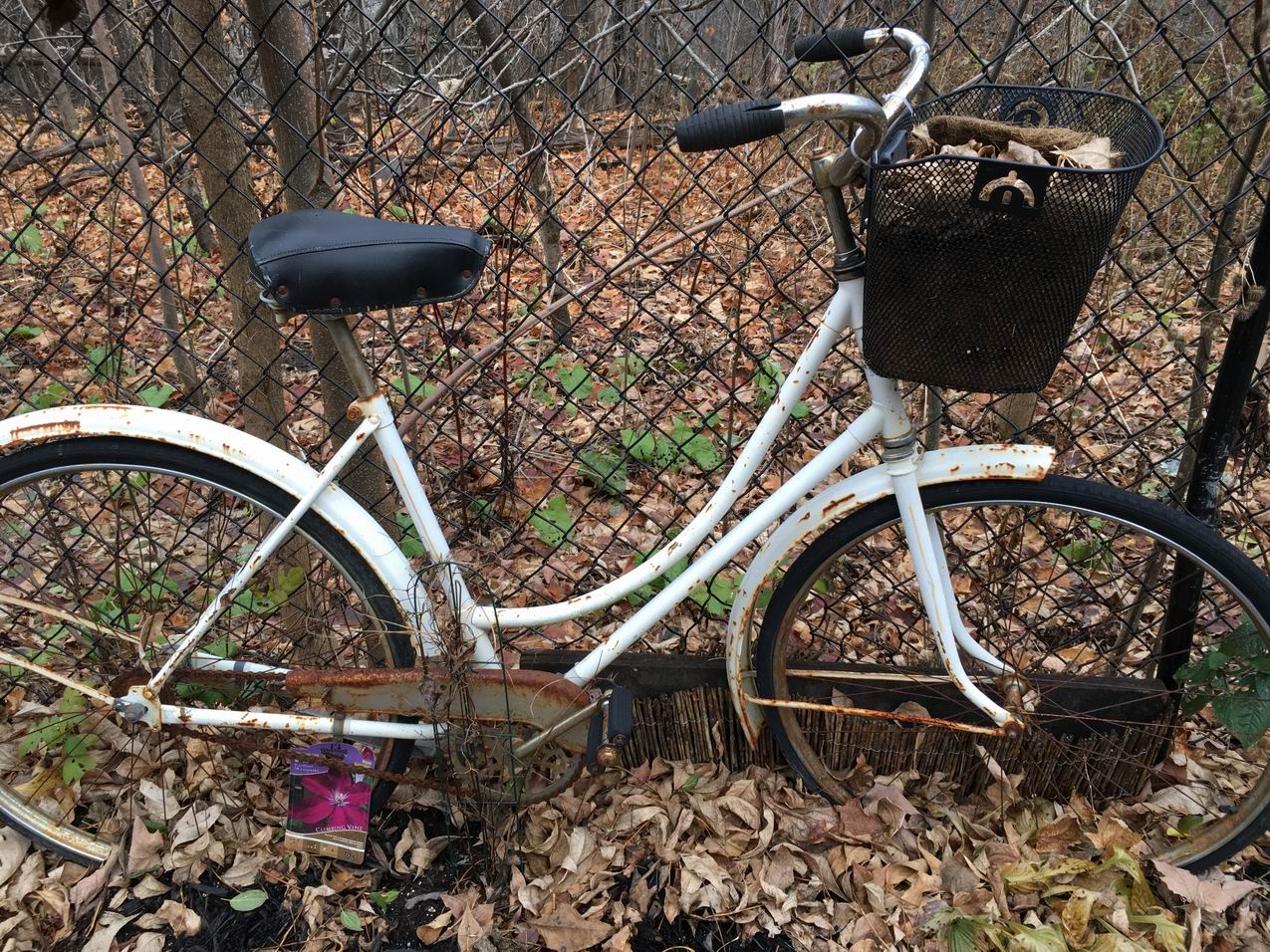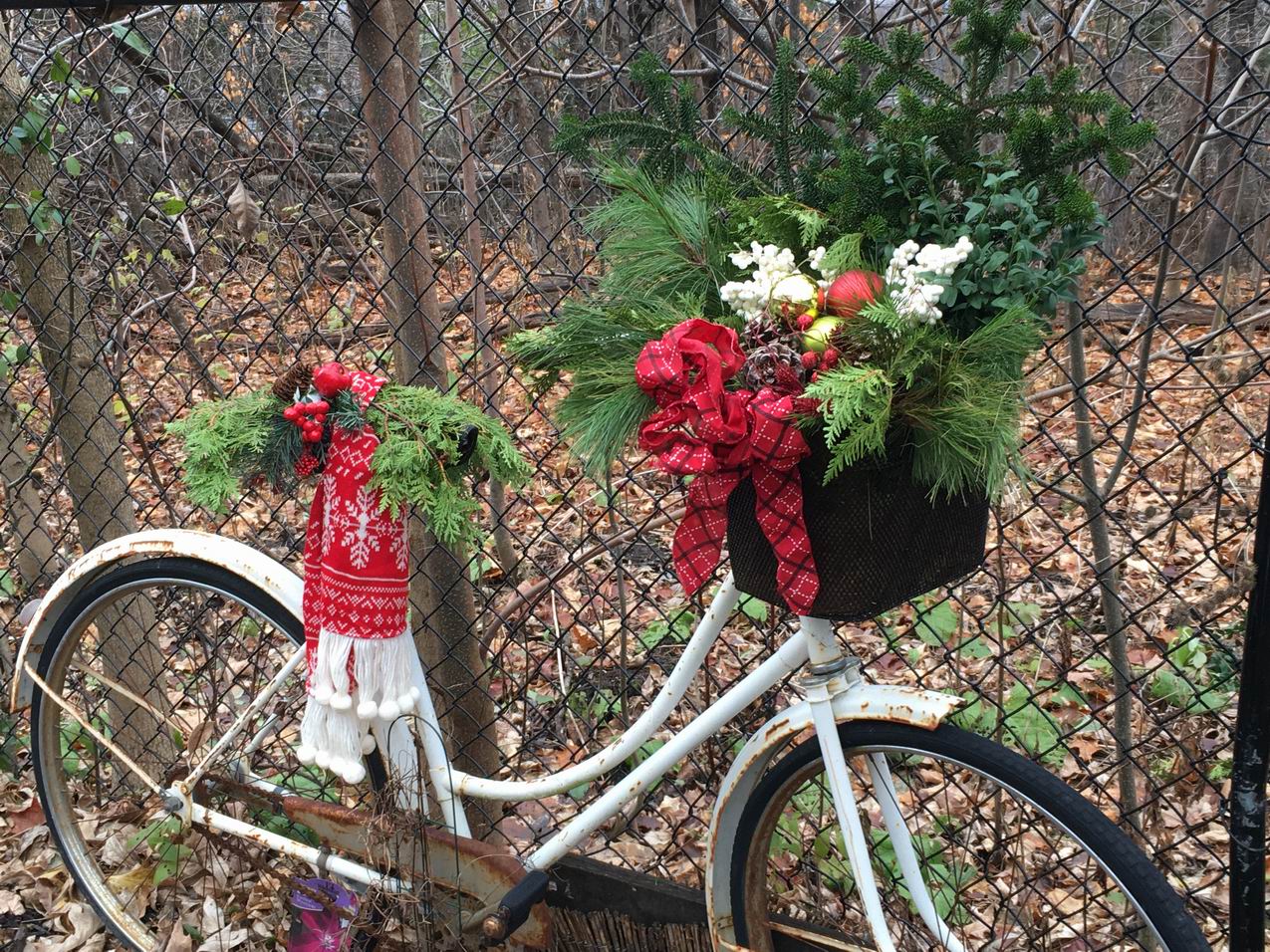 Sugar cone project
One of the things I love to do with colleague Lana Doss of The Fine Gardener is to co-host workshops. In this one, I want to share how much fun we all had creating a front door sugar cone swag.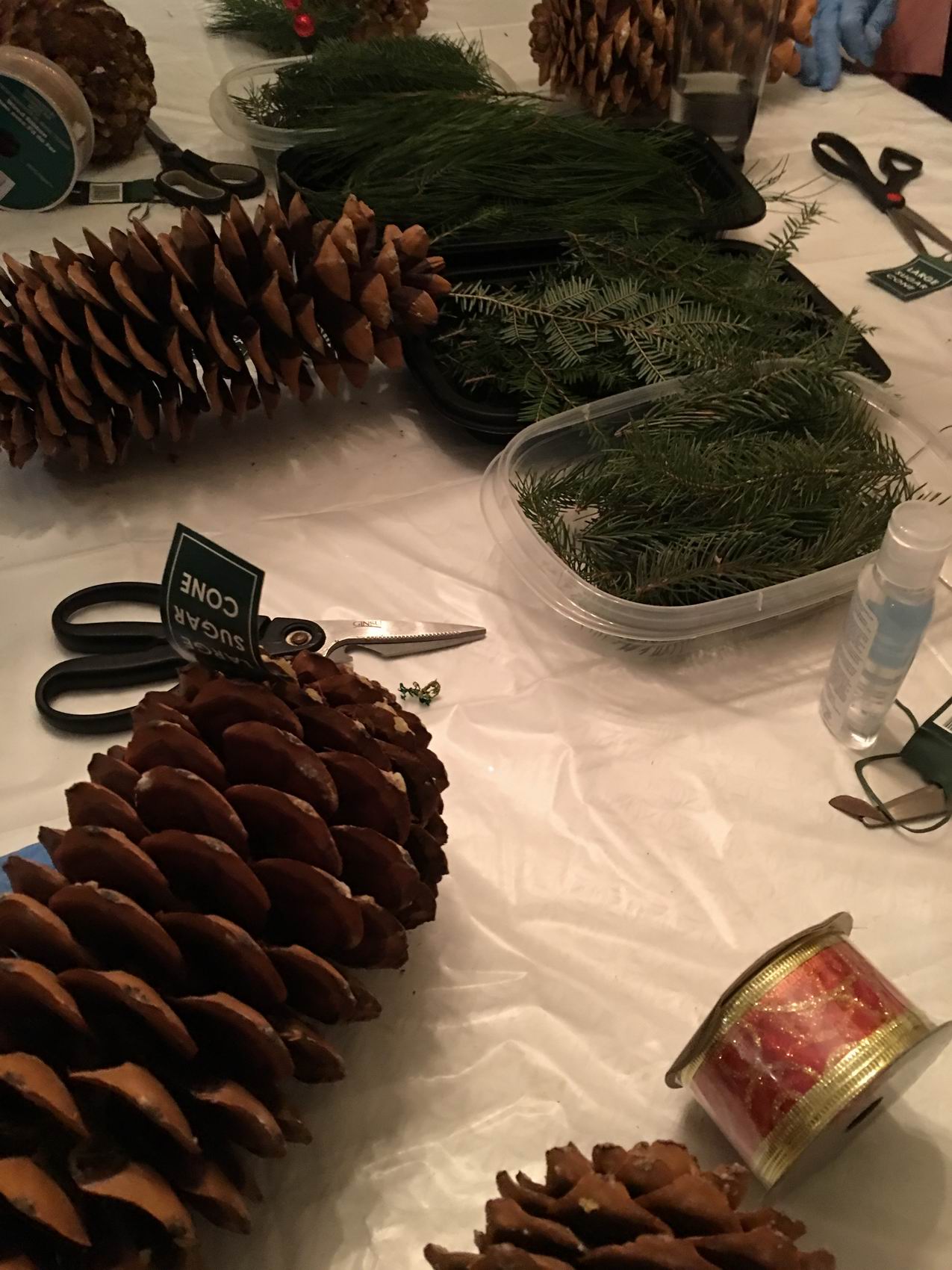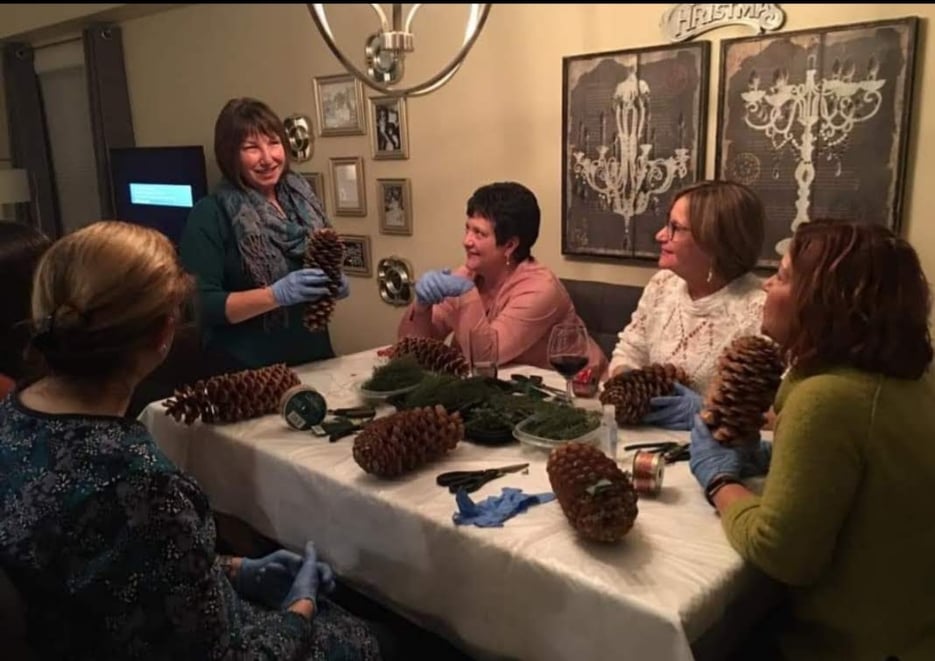 I had no idea that there were such large pine cones available! You learn something new every day. Follow along as we create our own festive project.
Mini glass arrangements
This past year, succulents of all kinds — whether real or faux — have been very popular when decorating homes. Why not continue the trend in a new way during the holidays by adding some festive touches?
The dollar store is a great place to pick up small ornaments, ribbon, berries, pine cones and more. Be creative with your container.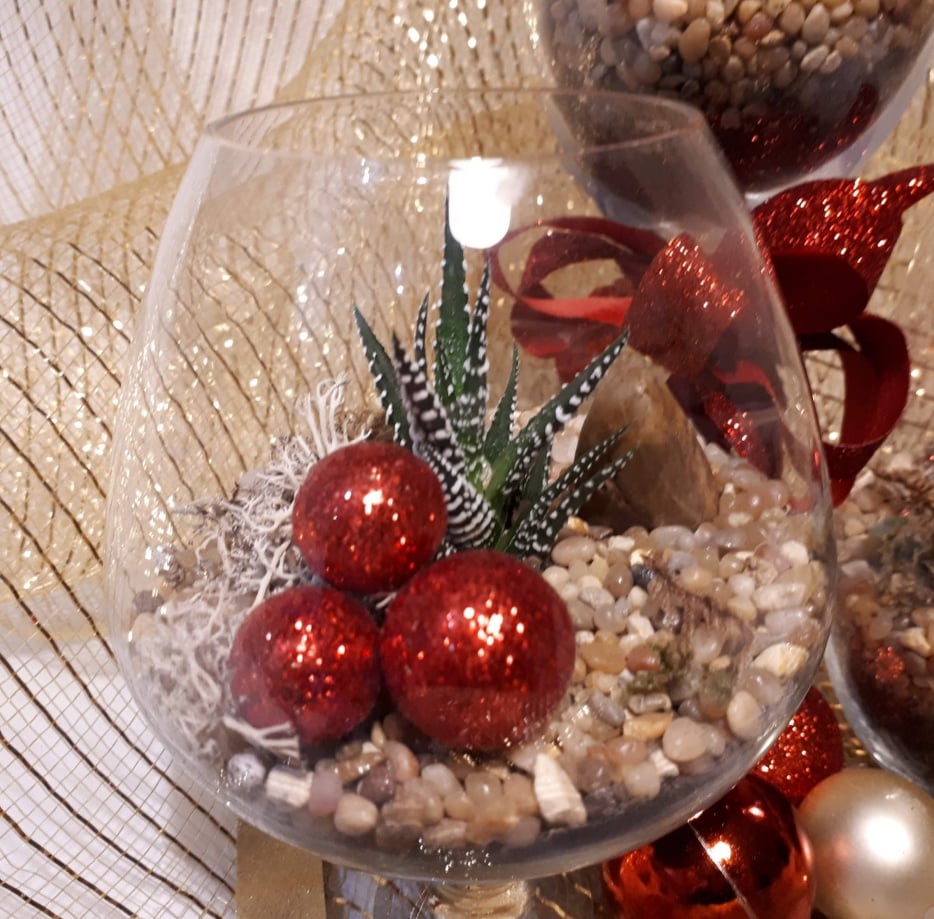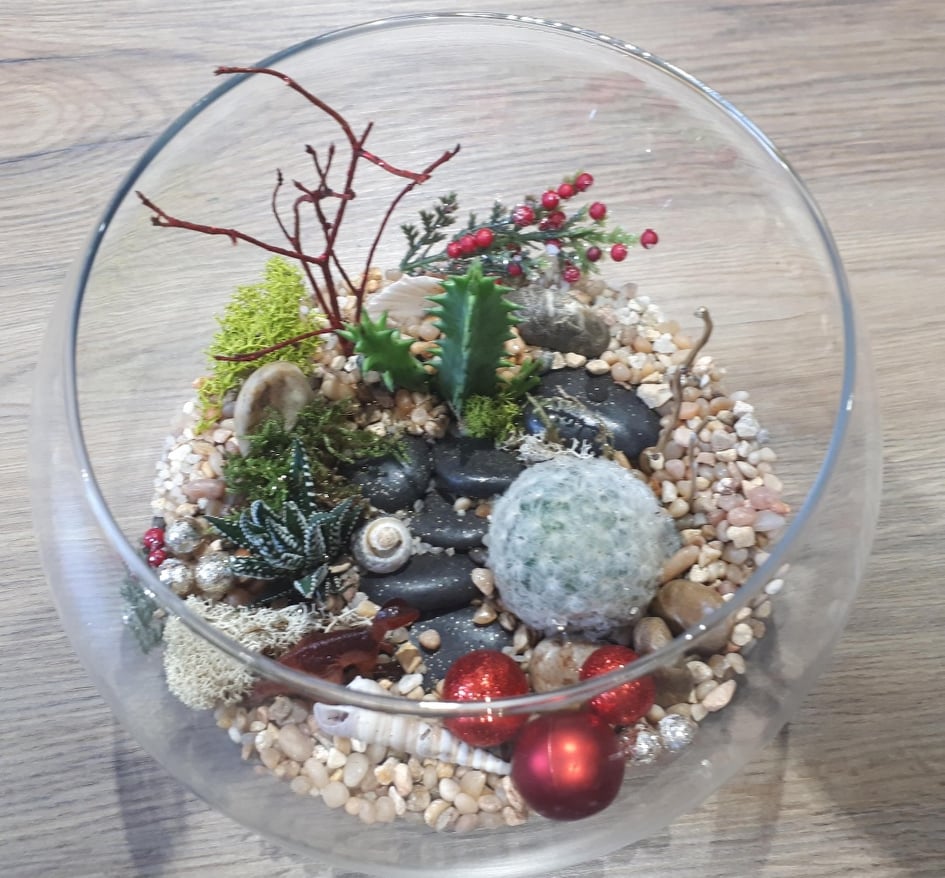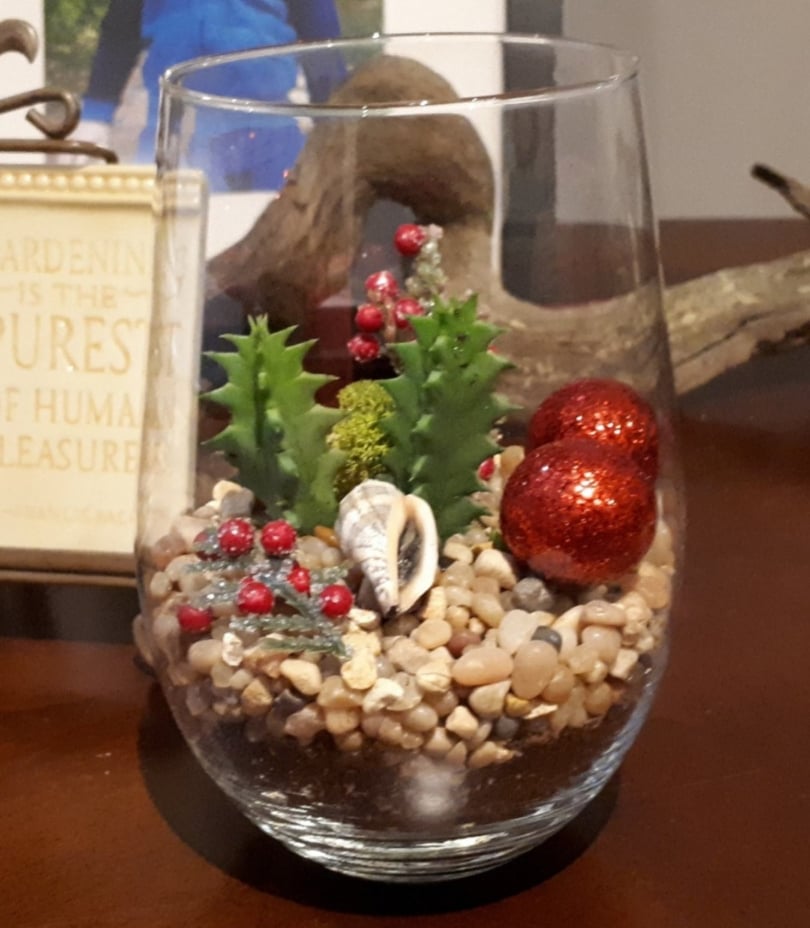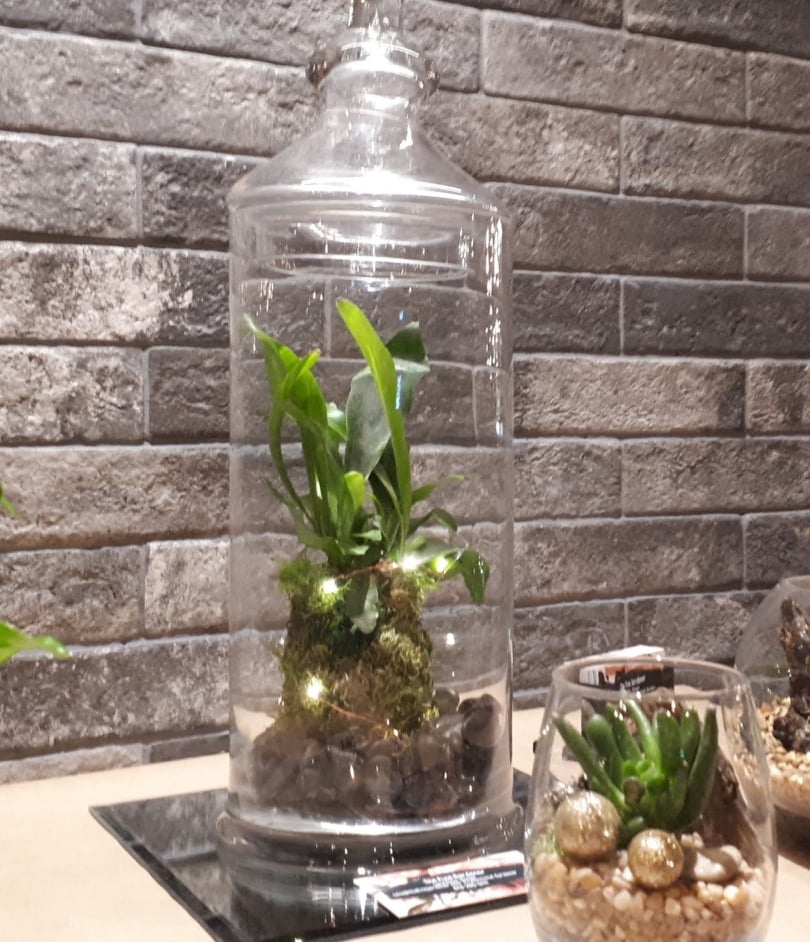 As you can see, just by adding a few festive touches you can create a new look. These make a perfect hostess gift as well.
After the holidays, just remove the Christmas decor from the vase and continue to enjoy the arrangement throughout the year.
I hope these tips and ideas have inspired you to add some fun to your festive decor this season. Merry Christmas and happy holidays from my home to yours.