The latest Caivan project in Orléans unveils a walk-up floor plan more typical of a custom infill, bringing an urban feel to suburban single-family home living.
The development is called Rhythm and the new 31-foot floor plan is the only single-family home to be offered at the site, along with a mix of two-storey townhomes.
There is no basement in the single (a double-car garage takes up most of the ground floor) and the main living area is shifted to the second level, with bedrooms on the third floor.
"This allows for a greater degree of privacy when you're on your main living area because you're slightly elevated above street level," says Simon Silverstone, Caivan's lead sales consultant. "It's the feeling of a single home but it has a more urban feel."
As well, elevating the main floor allows for a double-car garage "without any floor plan compromises," adds Leah Wellstein, vice-president of sales and marketing for Caivan. On a lot as narrow as 31 feet, being able to include a double garage without compromising living space is a bonus.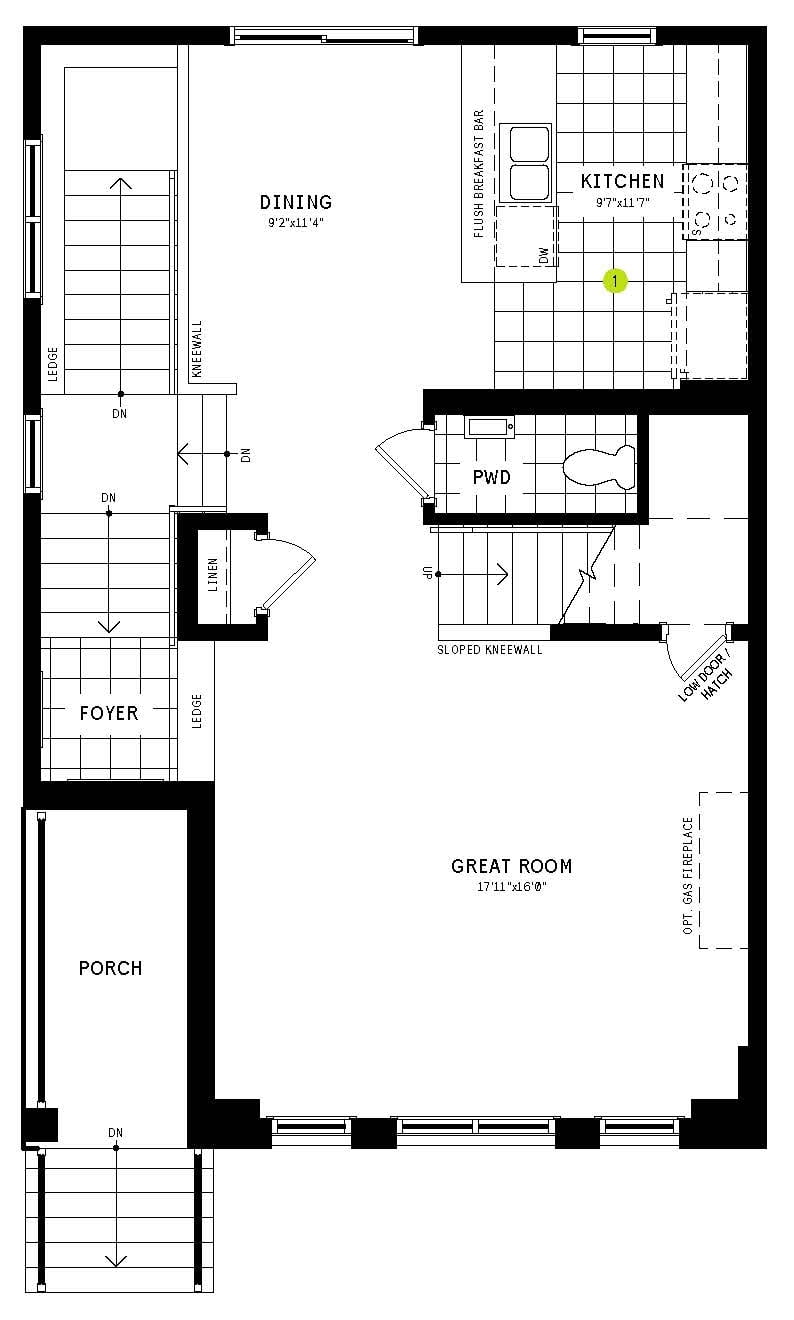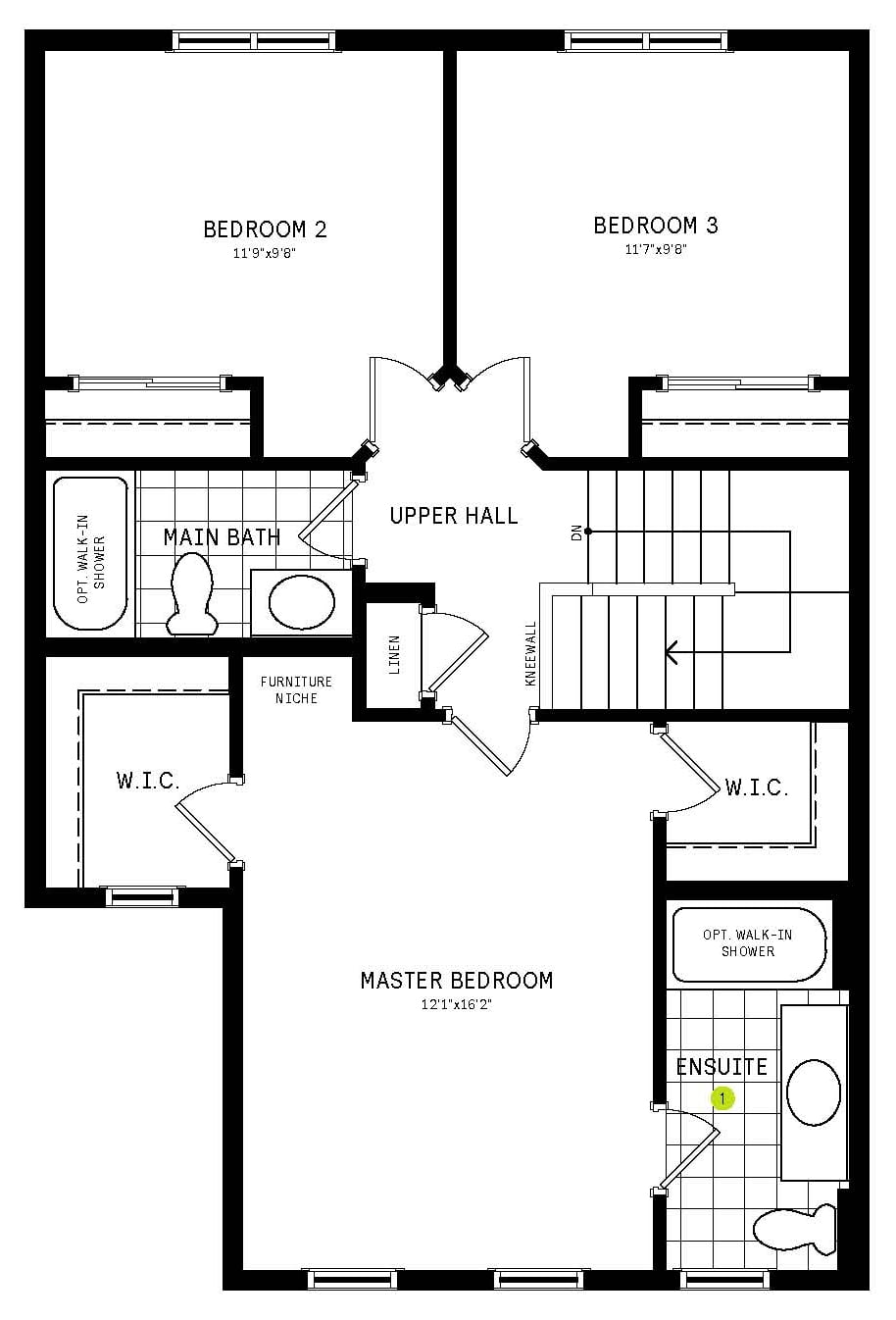 Reaction to the new floor plan "has been very positive," Wellstein says, with half of the lots released so far already sold.
There are 23 of the single-family homes sprinkled among the total 173 lots that will be released at Rhythm, which is an enclave tucked among established neighbourhoods along Navan and Renaud roads, just south of Caivan's first Orléans development (the now-sold-out Orléans Village) and backing onto Bradley Estates.
Rhythm launched quietly on June 12 in a virtual release that serviced some of the 2,500 people on Caivan's registration list. The grand opening is scheduled for this fall.
"It is Caivan's preference to host in-person grand openings and (we) will be doing so… as the province continues to open and it is safe to do so," says Wellstein.
Rhythm — the name was inspired by its location "and the cadence of life within close proximity to downtown Ottawa," says Wellstein — is close to Mer Bleue, a 3,500-hectare conservation area that is the second-largest bog in southern Ontario.
"Proximity to the Mer Bleue Conservation Area (and) being only 15 minutes to downtown Ottawa is a great thing," says Silverstone. He also points to nearby amenities such as the Navan medical centre, schools, the Chapel Hill South park and ride, immediate access to Innes Road, "which has everything," and community parks dotted around the area.
"It's a great infill location," he says.
The homes include features such as nine-foot smooth ceilings on the main floor, quartz kitchen countertops, finished basements in the towns, soft-close cabinets and a pot light package.
"We feel this is the happy medium where our homeowners are able to buy the home and feel confident and excited in what they've purchased without seeing that anxiety of 'Oh, I have to upgrade every aspect of the home,'" says Silverstone.
At the launch, prices began at $704,990, but check our development summary for current pricing.
Wellstein expects Rhythm to appeal to a variety of homeowners. "First-, second- and third-time buyers alike have expressed interest."
While initial occupancy is expected in October 2022, Silverstone notes that one of the appeals of Rhythm is the ability to push closing dates out to spring 2023.
"It's relatively rare for builders to have closing dates that are tickling two years. To me this equates to a high degree of value to lock in a summer 2021 price," he says. Plus, it "gives people a chance to save more, be in a better position and just allow the market to continue to evolve."
For more information, including sales centre location and hours, see our Rhythm development summary.