Why buy a quick occupancy home? For starters, it's a brand new home which, in some cases, you can move into just a couple of weeks after purchasing. That's radically different from most Ottawa-area new-build homes, where the wait between buying and closing can be anywhere up to 18 months and possibly longer.
And if, like most families, your time and attention are already stretched to the limit, buying a quick occupancy home removes a lot of pressure. The home has already been designed, usually with attractive upgrades, so you can skip the whole process of poring over floor plan options and choosing paint colours and selecting flooring and deciding on fixtures and… well, you get the picture.
Besides, you can always add more bells and whistles down the road, when you have a bit more time to think about what you'd like to change. You may even decide the home is already exactly the way you like it.
Maybe best of all, there's a greater selection of quick occupancy homes on the Ottawa market than there has been in ages, everything from townhomes to bungalows to two-storey singles in new-home developments across the city and beyond.
What is a quick occupancy home?
Also known as an inventory or move-in ready home, a quick occupancy home is one that is surplus to a builder's needs. It could be a model home that's been replaced by a newer one or it may have been constructed on speculation or built for a buyer who couldn't go ahead with the full purchase.
Whatever the reason, a quick occupancy home generally comes with upgrades selected by a professional designer. In the case of a model home, it can be dressed to the nines to showcase the builder's optional finishes, elevations and the like.
In other words, these are generally homes with a little extra and sometimes a lot extra. For many buyers, that compensates for not having a choice of floor plans, finishes and lot location.
And while not every quick occupancy home can be occupied immediately, you can usually take possession within six months or so.
Here's a taste of what's available in and around Ottawa. For more information on these homes and additional listings, check our Quick Occupancy page.

The Madawaska
Builder: Tartan Homes
Development: Findlay Creek Village, south Ottawa
Housing type: Two-storey single
Square footage: 2,323
Bedrooms: 4
Price: $930,900
Occupancy: Aug. 19, 2021
This home in popular Findlay Creek Village in south Ottawa is a former model home with a 38-foot floor plan on a 45-foot lot.
The home has over $40,000 in upgrades, including quartz countertops, under-cabinet lighting and four appliances in the kitchen, enhanced hardwood and ceramic tile on the main floor, window treatments and a security system.
The Madawaska also has, as a standard feature, a double-sided fireplace between the living and dining areas, which "provides a beautiful esthetic appeal, as it's the striking centrepiece of the home and helps provide a good separation between the dining and the great room," says Tartan sales representative Poonam Pandit. "I call it the wow factor of the main floor."
Heidi Hayley, Tartan's marketing and digital design centre director, says buying the Madawaska, or other Tartan quick occupancy homes at Findlay Creek Village, "would enable a buyer to move in by the end of the summer, just in time for the new school year."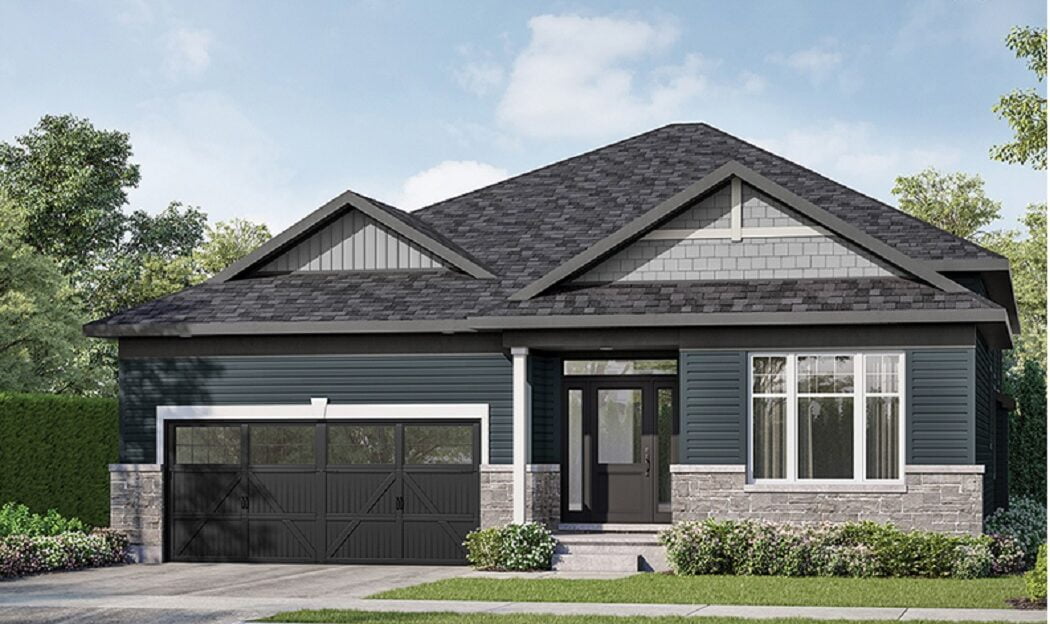 The Willow
Builder: eQ Homes
Development: eQuinelle, Kemptville
Housing type: Detached bungalow
Square footage: 2,079
Bedrooms: 3
Price: $895,900
Occupancy: Spring 2022
The Willow in eQ's golf course community of eQuinelle in Kemptville is loaded with over $44,000 in upgrades, including custom-designed kitchen cabinetry, Caesarstone quartz countertops in the kitchen, bathrooms and laundry room and five-inch hardwood in the main living area.
The home features 12-foot ceilings on the main floor, a sunroom off the dining area and roughed-in plumbing for a bathroom in the basement.
eQ Homes calls its quick occupancy lineup "designer-finished homes," says marketing and product manager Tobin Kardish. "Everything you need or want has been done by our award-winning design team. The idea being, you're moving into a house that's designer-ready."
He adds that quick occupancy homes are covered by the full Tarion warranty for new-build homes.
Although not exactly the same as the quick occupancy home that's for sale, a Willow model home recently opened in eQuinelle. Read about the design process.

Verona
Builder: Corvinelli Homes
Development: Russell Trails, Russell
Housing type: Detached bungalow
Square footage: 1,625
Bedrooms: 3
Price: Offers starting at $689,000
Occupancy: November 2021
The Verona is in Russell Trails in small-town Russell, just south of Ottawa.
Like all Corvinelli homes, the Verona is built to exacting energy-efficiency standards for Energy Star certification. It boasts a custom kitchen, including a walk-in pantry, quartz countertops, under-cabinet valance lighting and ceiling-height cabinetry.
The open-concept main living area is perfect for entertaining, says company owner John Corvinelli — a definite plus as we emerge (safely!) from the pandemic and start thinking about welcoming friends and family back into our spaces.
Corvinelli points to the simplicity of buying a quick occupancy home: you sign the papers, make your payment and, before long, you're moving in. "It's ready. You don't have to think of anything, it's ready to go."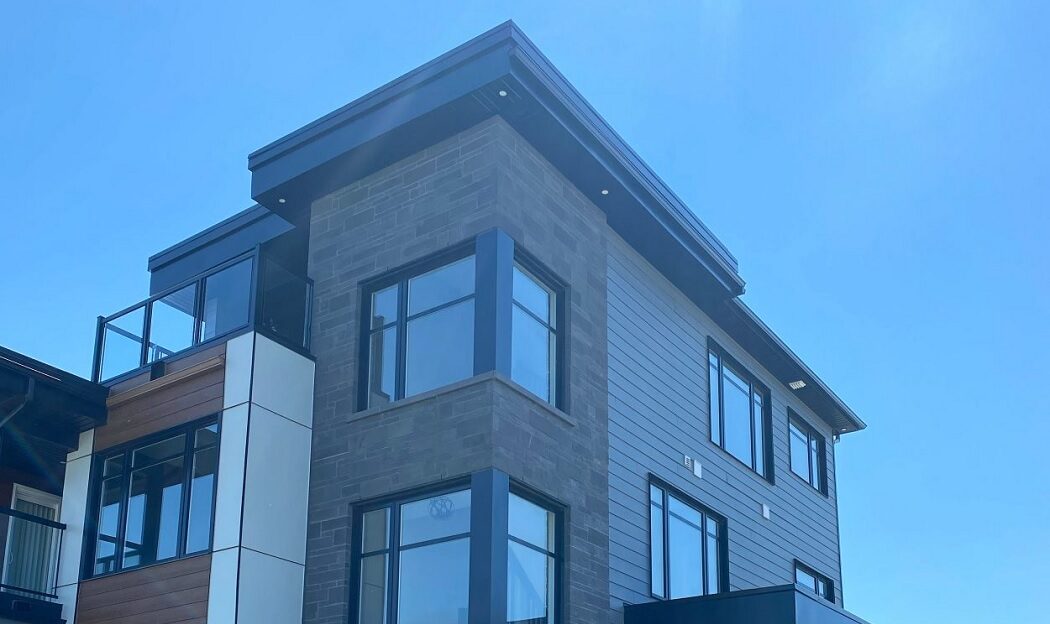 The Charlotte
Builder: Metric Homes
Development: Trail View, Kanata
Housing type: Three-storey townhome
Square footage: 2,500
Bedrooms: 4
Price: $875,000
Occupancy: Immediate
The Charlotte has served as Metric's townhome model home at Trail View in Kanata. The townhome is jam-packed with features, from a top-floor master suite with a balcony to a 12-foot ceiling in the family room, ensuites and walk-in closets in all the bedrooms and a finished basement with a three-piece bathroom and walk-in closet.
Metric co-owner Shawn Bernier says a buyer "could move in within a couple of weeks." He adds townhomes are selling quickly in Ottawa and this one is a good representation of the finishings in a Metric home.
When builders sell off their model homes as Metric is doing with the Charlotte, they're generally careful to deliver a high-quality product even if visitors have been trooping through the home. In the case of the Charlotte, Bernier says the flooring is resilient wide-plank laminate and in great condition. The hardwood stairs have been refinished to restore them to pristine condition.
"There's no real disadvantage to buying a model home."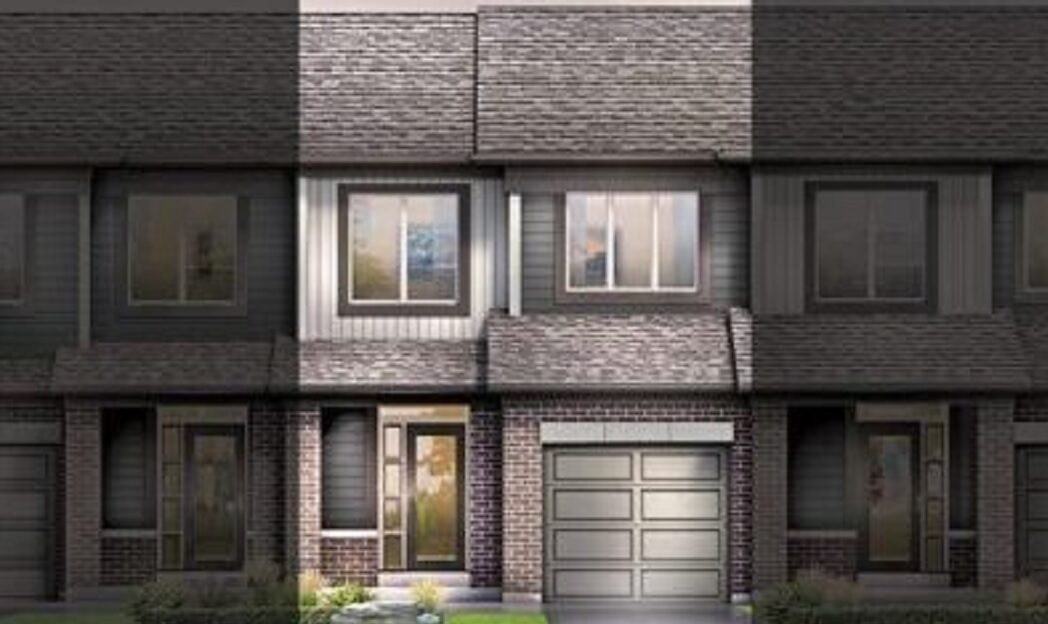 Haven
Builder: Minto Communities
Development: Avalon, Orléans
Housing type: Townhome
Square footage: 1,768
Bedrooms: 3
Price: $695,626
Occupancy: December 2021
The quick occupancy Haven is a townhome in Avalon, an expanding community in east-end Orléans.
The home has a large, finished family room with an optional bathroom in the basement. It includes a generous living room, an optional kitchen layout and three appliances, pot lights and smooth ceilings both on the second floor and in the basement. The home includes a $5,000 design centre bonus.
Like other quick occupancy homes, the Haven is a good way to stick to your home-buying budget because pre-possession upgrades aren't part of the picture. That may mean you can sock away a little bit of cash for travel, education or future upgrades to your home. Just remember: as with any home, make sure you have a pre-approved mortgage before you start dreaming about ownership.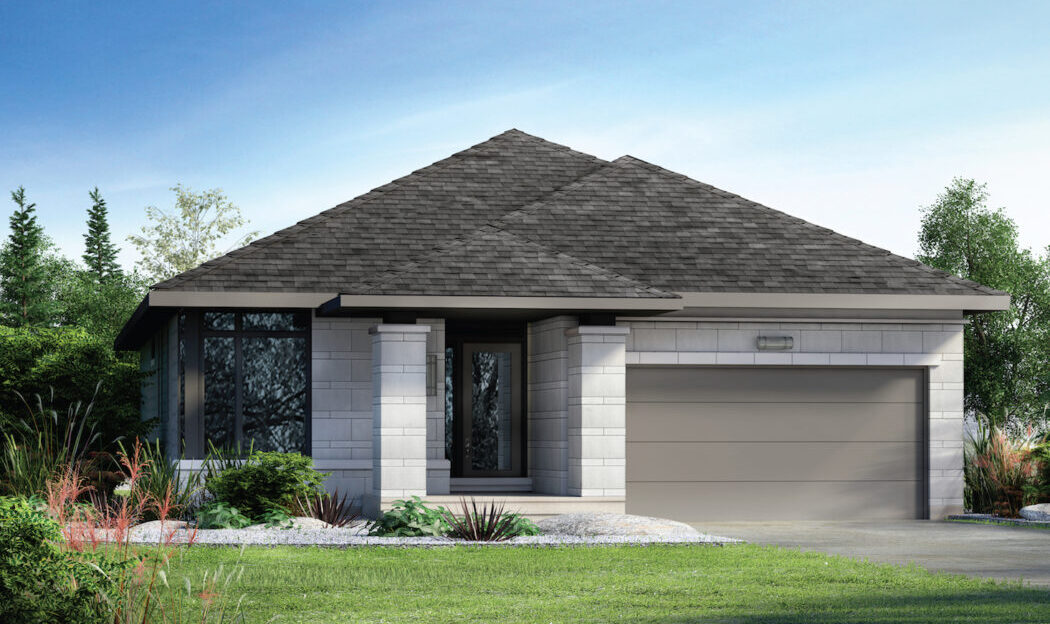 Mapleview
Builder: Richcraft Homes
Development: Riverside South, south Ottawa
Housing type: Detached bungalow
Square footage: 1,695
Bedrooms: 2
Price: $961,975
Occupancy: August 2021
You'll find the Mapleview bungalow in the growing, multi-builder Riverside South development in the city's south end.
The home has a "large, bright open-concept kitchen/living room/dining room, a spacious master bedroom with large walk-in closet and upgraded finishings, including quartz (countertops) throughout, and central air," says Richcraft marketing manager Shawn Bellman.
Other bonuses include hardwood flooring in the kitchen. The home is on an upgraded lot next to a Hydro corridor.
A final bit of good news for quick occupancy home shoppers: there's a growing selection available, especially compared to the tight market of the past several months. Bellman says that's because the overall market has stabilized a bit and summer months are typically slower for housing sales, so there's more choice of new and resale homes. As well, we're now in phase three of COVID restrictions "and people are finally able to get out."