With voting now open for the 2022 All Things Home People's Choice Award organized by the Greater Ottawa Home Builders' Association, we look back at a decade of People`s Choice Award winners.
This year's winner will be announced at the association`s annual Housing Design Awards gala Oct. 15.
2021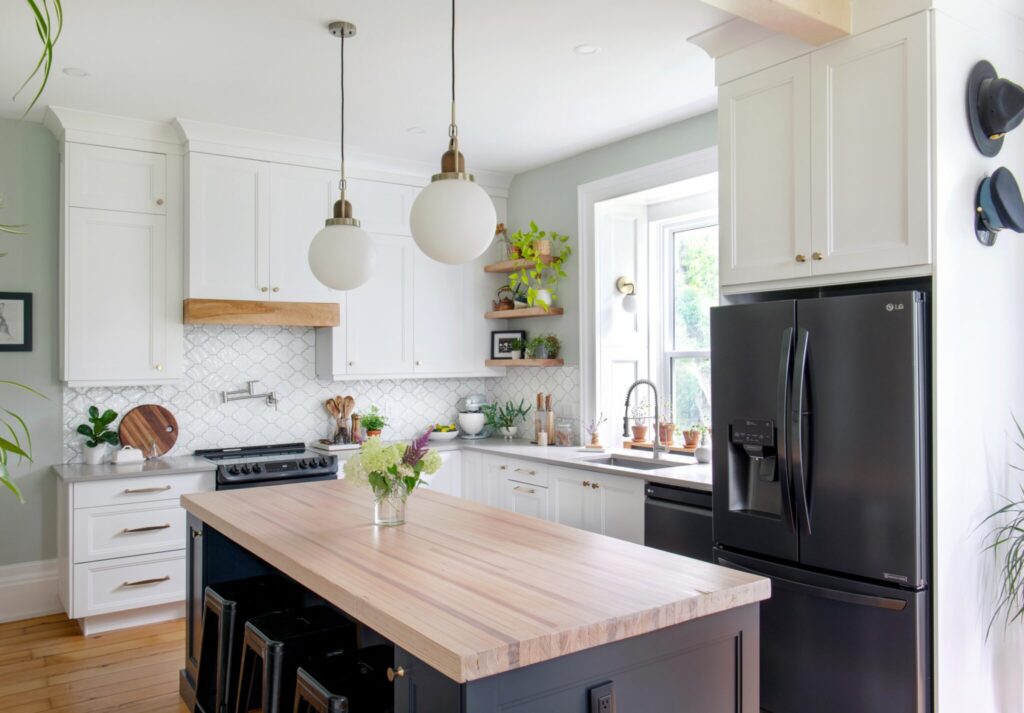 A remodelled 19th-century country kitchen by BEX Interiors with Urban Quarry took the 2021 All Things Home People's Choice trophy. The project was the work of the homeowner, BEX senior designer Erika Matheson.
It boasts original red pine floors, 10-foot ceilings, new cabinetry and an island with maple gunmetal base and a wood countertop made from a reclaimed bowling alley floor. Urban Quarry created the other countertops from their Artisan Grey Hanstone quartz line.
Matheson took her time designing the new kitchen and got exactly what she wanted: "A big inviting space that when you walk in feels like home. You can just sit down and have a glass of wine or an amazing family dinner."
2020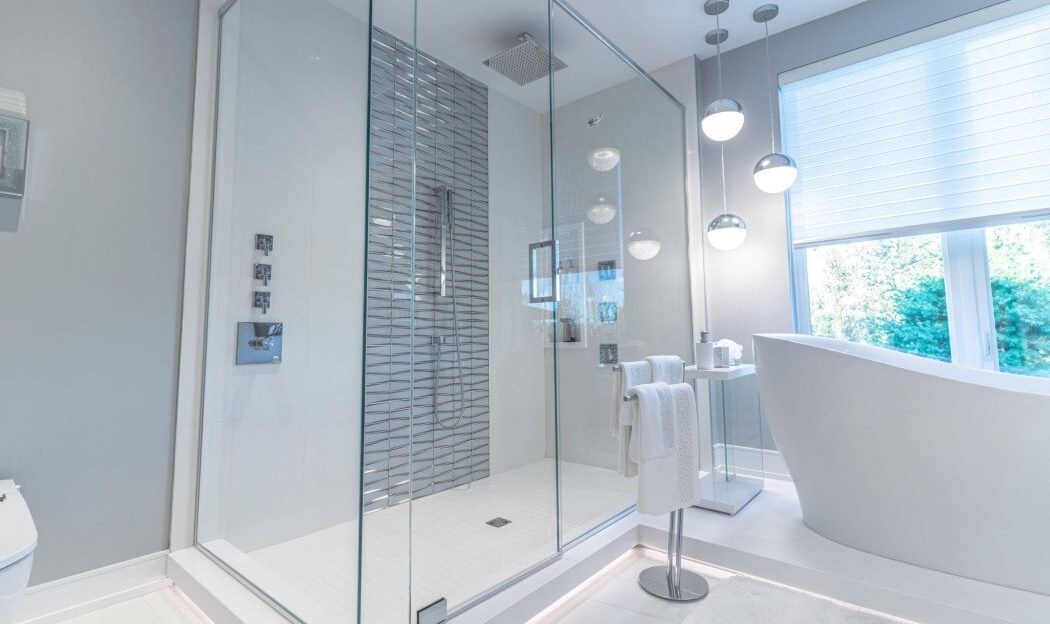 Greenmark Builders took the People's Choice Award in 2020 for a gleaming white ensuite, making the custom home builder a three-time winner in just six years.
"I was blown away," said Greenmark owner Mark Kranenburg after winning his latest trophy. The ensuite, bathed in natural light thanks to large windows and floor-to-ceiling mirrors, features dual pedestal sinks, massaging jets in the shower and a sculpted, free-standing tub.
The Greenmark team also created a LED-lit raised platform for the tub and shower with an identical dropped section in the ceiling, also softly lit by LED lights.
2019

A modern-themed, multi-area backyard by Greenmark Builders and Rinox Signature took the People's Choice Award in 2019, making it Greenmark's second People's Choice trophy and the second time in two years that an outdoor space took the prize.
The resort-inspired backyard, which was previously just grass and a patio, boasts a 33-foot pool with a hot tub, a raised dining space with a built-in barbecue, a lounge with a fire feature, an outdoor kitchen, and a three-season pool house with retractable screens.
2018

Newcomer Neoteric Developments scooped up the 2018 award for the home of the company's owner, Shneur Bielak. "We wanted to feel on vacation at home," said Bielak after winning the award.
While the pool's modern design was inspired by what he and his family have seen during their extensive travels, "the rest of the space was inspired by growing up with a cottage and being one with nature."
In all, the company captured four awards in 2018, three of them for this home, which includes a special focus on outdoor living for the busy family.
2017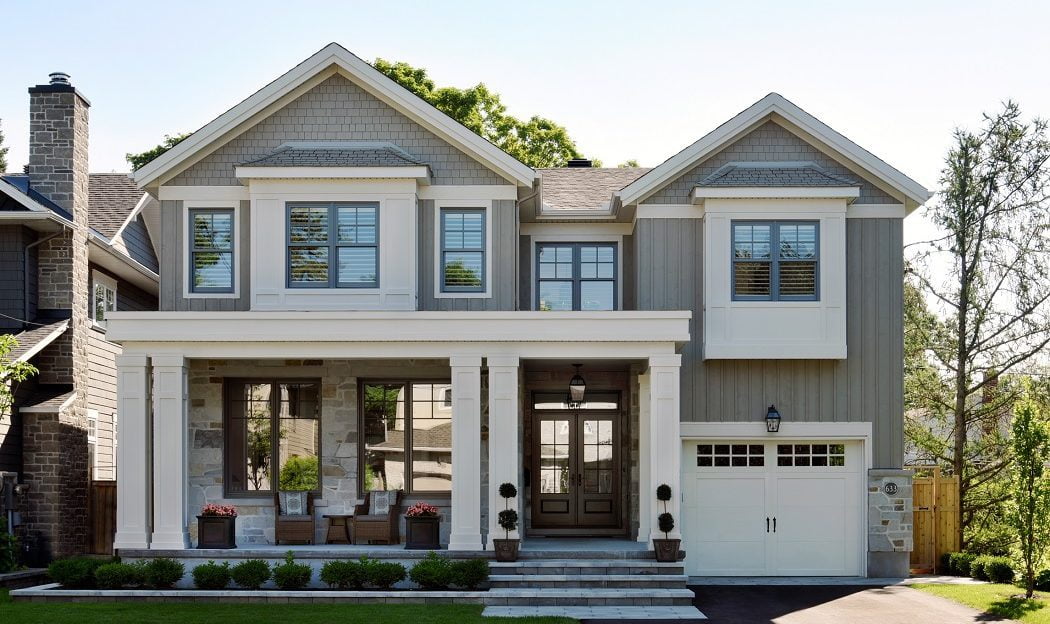 A stunning modern farmhouse by Gordon Weima Design Builder with Ardington + Associates Design Inc. took the award in 2017. The home, which features a warm colour scheme, custom millwork and a natural stone exterior with a welcoming porch, also won a national housing award.
2106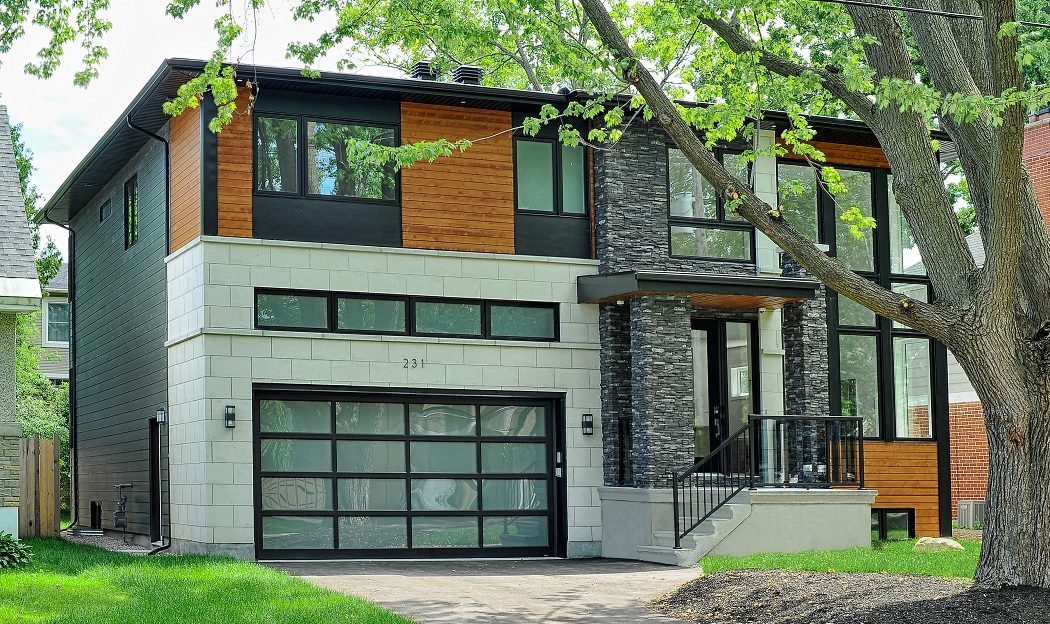 Design elements like a soaring, 18-foot cathedral ceiling, three fireplaces and a spa-like ensuite with freestanding soaker tub and heated floor helped net Sierra Gate Homes the prize for this open-concept single-family home just west of Tunney's Pasture. It was Sierra Gate's first-ever win at the Housing Design Awards.
2015

A four-bedroom, family-oriented home that blends traditional features such as exterior stone columns and gables with a modern elongated fireplace in the great room netted Greenmark Builders the 2015 People's Choice Award. The home also took top honours in the custom home (2,401 to 3,500 sq. ft.) category.
2014

In 2014, Christopher Simmonds Architect and RND Construction took their third People's Choice Award in a row for a spectacular double deck. The top level is a floating design, while the tapered bottom deck gives a view of the back garden from the dining nook in the kitchen.
The project won three prizes at the Ottawa Housing Design Awards and an Award of Distinction from the Ontario Home Builders' Association.
2013

Built on a narrow lot in New Edinburgh, the modern-themed Zen Barn by Simmonds and RND took the People's Choice trophy in 2013 as well as custom home and green home awards. The eco-friendly home is clad with 80-year-old oak barn boards and boasts a white, light-filled interior.
"It's great because the house combines green and modernism," said Rick Shean, the project architect, after the award was announced. "It means modernism is really coming to the fore in a conservative town."
RND president Roy Nandram, who oversaw construction, said winning with both the judges and the public was "kind of incredible; it tells us we're doing something right."
The Zen Barn also captured an urban design award from the City of Ottawa/Royal Architectural Institute of Canada.
2012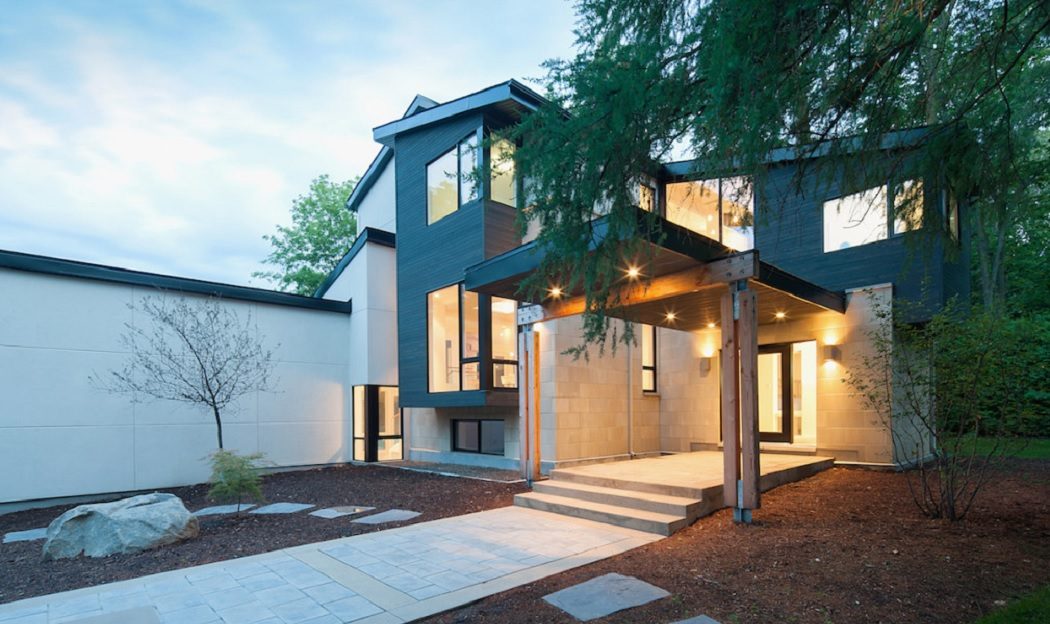 Simmonds and RND teamed up to win their first joint People's Choice Award in 2012 for this Rothwell Heights renovation. The makeover transformed a 1970s home from an ungainly and drafty structure into a coherent whole with vastly improved energy efficiency. The renovation won three other awards, two in Ottawa and one provincially.