Four friends who have chosen to share their senior years together by cohousing are finally within sight of seeing their dream realized.
In the works for five years, the women — Dona Bowers, Kathy Crowe, Mary Alice (Ang) Henry and Norah McMahon, who call themselves the Soul Sisters — are nearing completion on their unique home under construction in Vanier.
Technically a semi-detached home to fit the city's zoning requirements, the 5,780-square-foot building is divided into four apartments of roughly 800 to 900 square feet each, plus shared common space for gathering as a community, or cohousing.
The concept, which originated in Denmark in the 1960s, is a way of forming an intentional community for sharing their lives, and while it's common elsewhere, particularly in British Columbia, it's one of just two developed cohousing communities in Ontario, both of which are here in Ottawa, according to the Canadian Cohousing Network. Those who cohouse have similar values and will typically share weekly meals and other activities, as well as offer support to one another.
But the Golden Girls these women are not. Unlike the four mature women who shared a single home together in the 1980s TV sitcom, the Soul Sisters each have their own private two-bedroom apartment, complete with kitchen and living room, within the larger home.
"We very deliberately among ourselves built in privacy so that we're not throwing our whole lives together," says Henry. But the house also includes a larger shared kitchen, dining and living room area, a guest room, storage and a multi-purpose craft room.
Each half of the semi-detached is open to connect all four units, although they could be closed off to create two separate homes.
"Technically speaking, there are primary units and secondary units in each half and that's how we pulled off a four-unit building — a four-unit apartment building is not permitted here," says their architect, Rosaline J. Hill. "We had to go to some lengths to convince the building permit staff that this really wasn't a four-unit apartment building, it was a semi."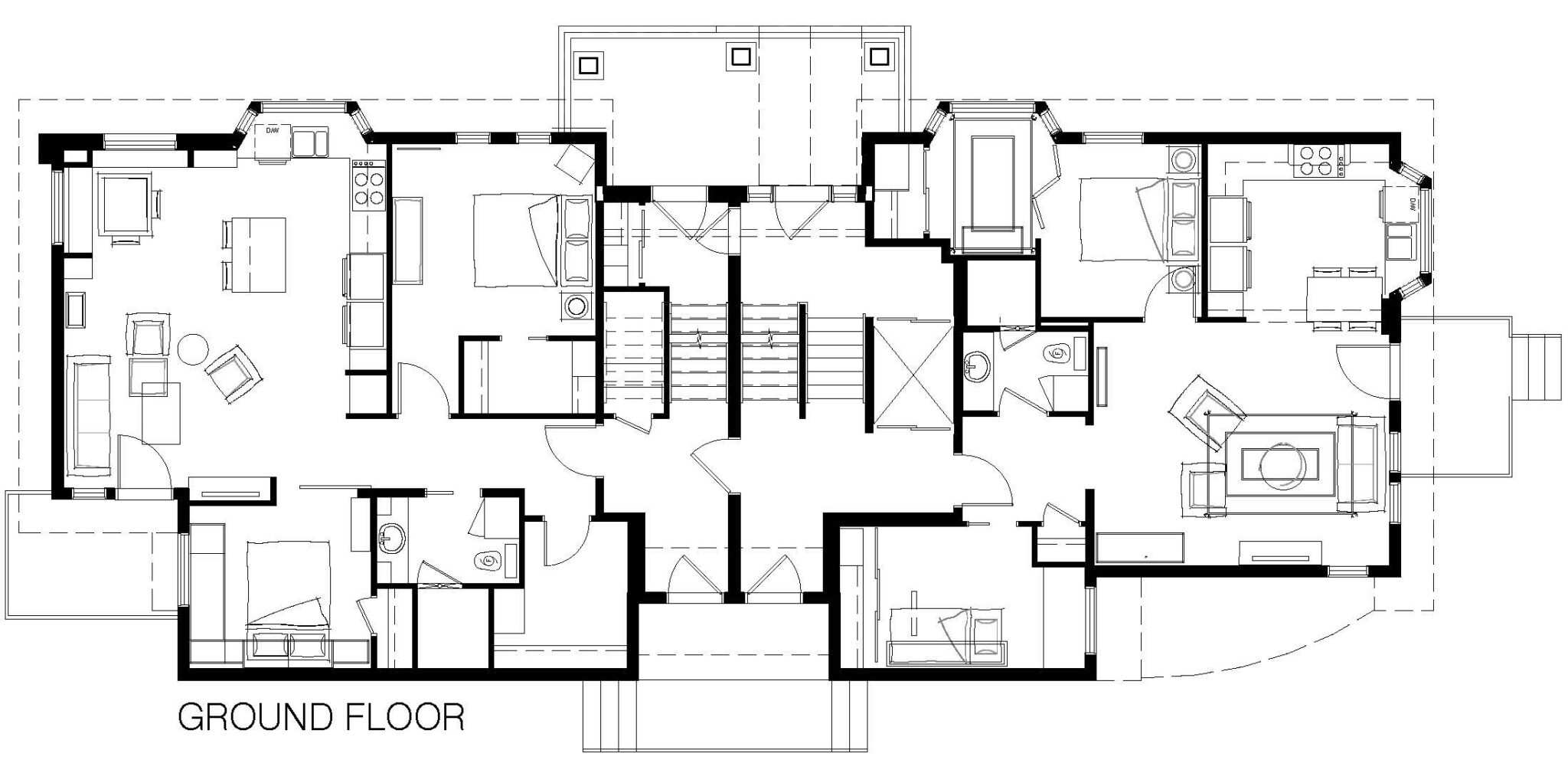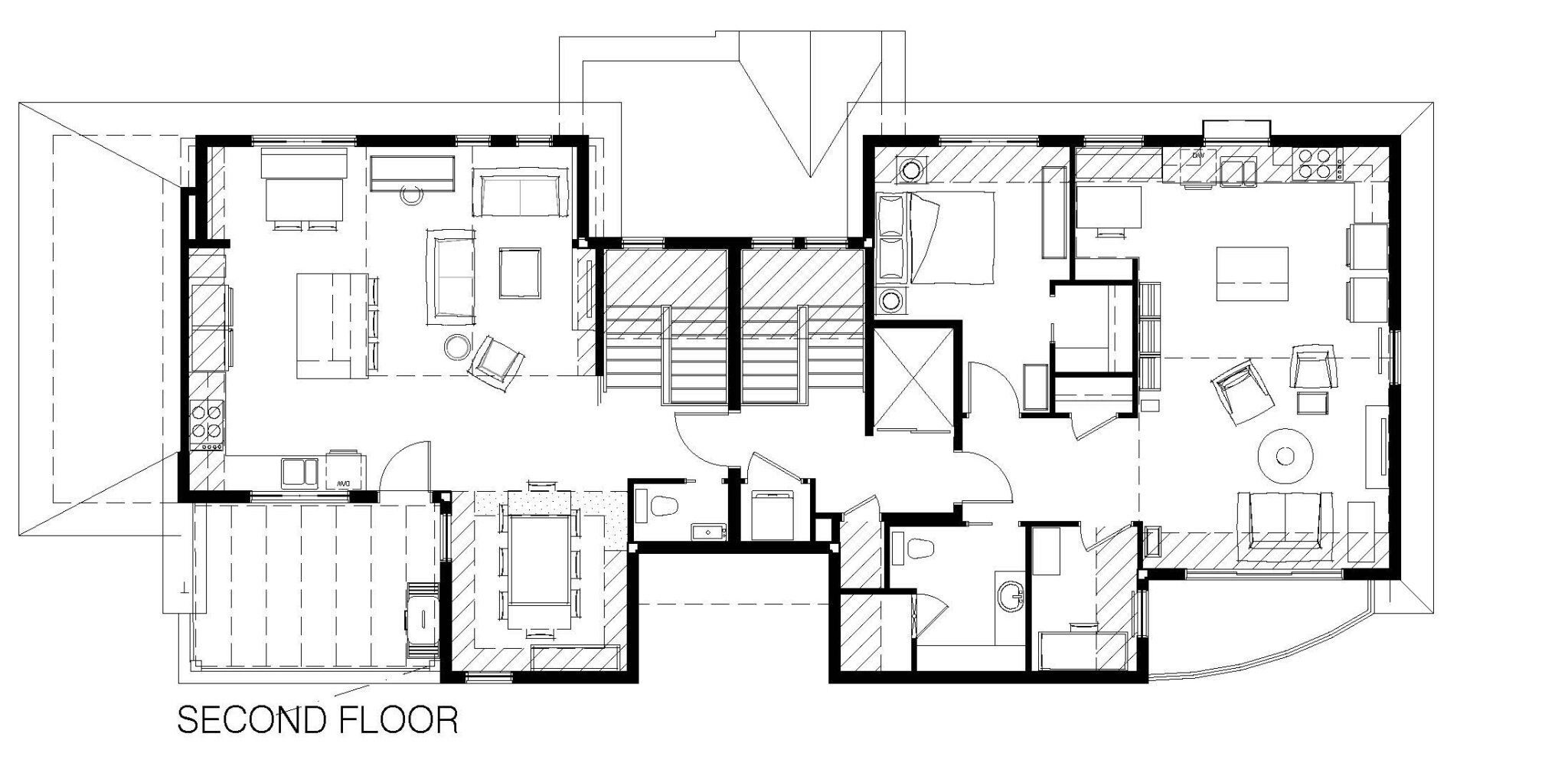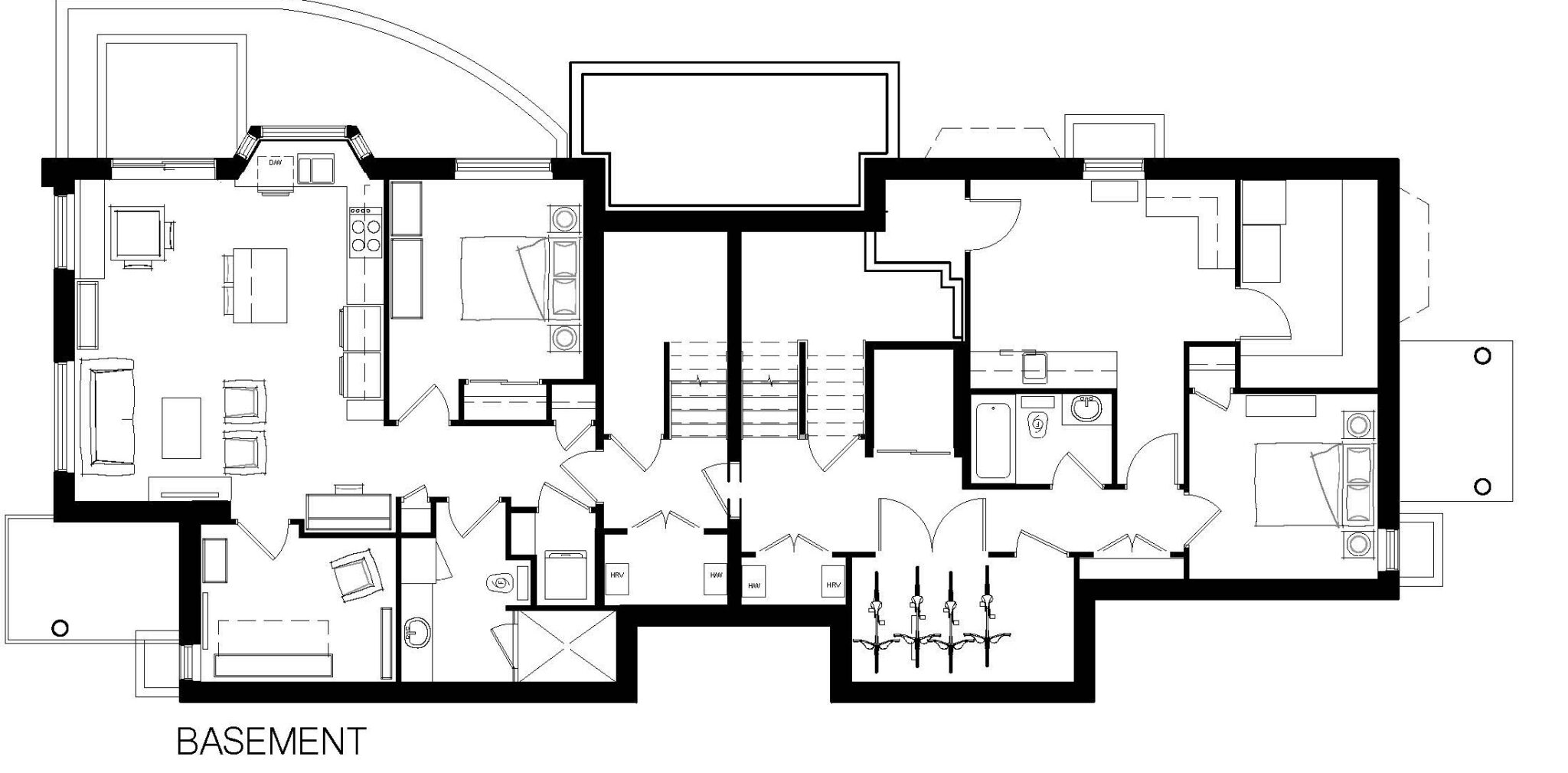 The Soul Sisters first began exploring cohousing in 2017, but it wasn't until they teamed up with Hill in late 2019 that things really got going. An architect with an ingrained sense of community herself, Hill has a deep understanding of how to navigate the city's development system, making her a valuable ally for the Soul Sisters. Still, it would be more than a year and a half from the time the group bought their property in March 2020 (just as COVID was emerging) to when builder Arterra Custom Homes starting construction in November 2021.
The experience — and timing — led Hill to launch Ottawa Cohousing earlier this year to help those interested in cohousing find each other and work through the sometimes-lengthy process of developing relationships with each other and then building their community.
"Ninety per cent of groups that start off wanting to cohouse don't ever form," says Linda Kruus, Ottawa Cohousing's directing manager. "It's such an enormous undertaking for people… Our intent for Ottawa Cohousing is to shorten the timeline for these groups and give them a shot at it by giving them the expertise and organizing them so that they proceed on their group work in a methodical manner and addressing all the things they need to address before it becomes critical."
The Soul Sisters are quick to point out that their cohousing arrangement is not typical.
"This is not the norm for cohousing, either in terms of demographic or in terms of numbers," says Bowers, adding that cohousing groups are usually multigenerational, do not know each other ahead of time and average about 25 units. "We knew each other before and we didn't have to recruit. That, I think, is quite a challenge for a lot of cohousing groups… We knew our values and what was important to us."
Their ownership arrangement is also atypical. Where most cohousing communities are a condo, the Soul Sisters each own 25 per cent of the whole building. They have also taken the opportunity to create a home that is mindful of the environment and that will allow them to age in place, something that is important to them.
"Our whole idea to begin with was that we share our lives as we age so that we not necessarily do a lot of intensive care for each other but advocate and be able to make sure that appropriate resources (are accessed)," says Henry. The building includes an elevator, curb-less showers and easily accessible cupboards, for instance. It also includes solar panels, an electric car charger and an innovative wall panel system for improved indoor air quality and performance.
"This way of living is more efficient," says Crowe.
Ottawa's other cohousing group just celebrated its 25th anniversary. Called Terra Firma, the group is small by cohousing standards, with seven families that make up its condo and four auxiliary families who live separately in the neighbourhood.
Like the Soul Sisters, it took Terra Firma several years to establish, eventually buying two three-unit townhomes separated by an alleyway in Old Ottawa East. They would later add an infill home in that alleyway to create a seventh home and add common space for their community.
All of Terra Firma's original families are still part of the group. "There's a commitment there of trying to make things work," says Suzanne Gagnon, who is one of the founders and who advised the Soul Sisters when they were establishing. "I'm a strong proponent of building the soft infrastructure, which is the relationships, because at the end of the day, what makes or breaks it is the relationship."
Her advice to those considering cohousing is to build the relationship, hire professionals, be clear about your values and develop good principles to guide your decision-making. "If you're a person who needs a lot of quiet and downtime and you're private, this is not for you."
Kruus points out that the benefits are huge. "We think there are a lot of people who are really yearning for something like this, so they don't feel isolated, so they can share resources, so they're entering a mode of housing that's environmentally sensitive and they're able to live in a city and feel like they have a little village around them."
The Soul Sisters expect to move into their new home in late fall. While they will miss the homes each has lived in for many years, they're looking forward to the change.
"This opportunity is allowing me to end my life in a way that I find to be really important, not only for me but for others, in a specifically chosen communal setting," says McMahon.
All four cite the benefits of proximity to one another.
"There are so many little things that I think will be fun to have other people around to share," Henry says.